…like I could ever have just one word. As if. And if you're new here, I'm one wordy bitch. Consider that your welcome. I'm serving mint juleps on the veranda…come on down, y'all. Actually…I don't have a veranda and I don't own any bourbon, but if you're ever in Texas, hit me up and I'll serve you some good wine on my back porch. Mind you don't trip over the sea of plastic toys. I have kids. But mint juleps sounded sort of fun for a minute, right?
So, hey there. Happy 2016.
People have historically made resolutions for the New Year. They resolve to do something better. Something different. Less of this, more of that.
The people that don't like resolutions have GOALS. Resolutions set you up for failure but goals are different. You can write out your goals on a vision board (I'll pretend I actually understand what that is) or use a dry erase marker to put them on your bathroom mirror and you can CHECK OFF ALL THE GOALS as you meet them.
Because that's different than a resolution.
I guess.
I don't really get that…let's just put that out there right now.
I always say I'm not one to get wrapped around semantics so I'll leave the goals versus resolutions to fight another day.
I don't consider myself an early adaptor, a trendsetter or a follower. None. Of. Those. Things.
That said, I like this "one word" challenge. Is it a challenge? Idea? Mantra? However you spin it, I like the idea of having one word to frame your new year.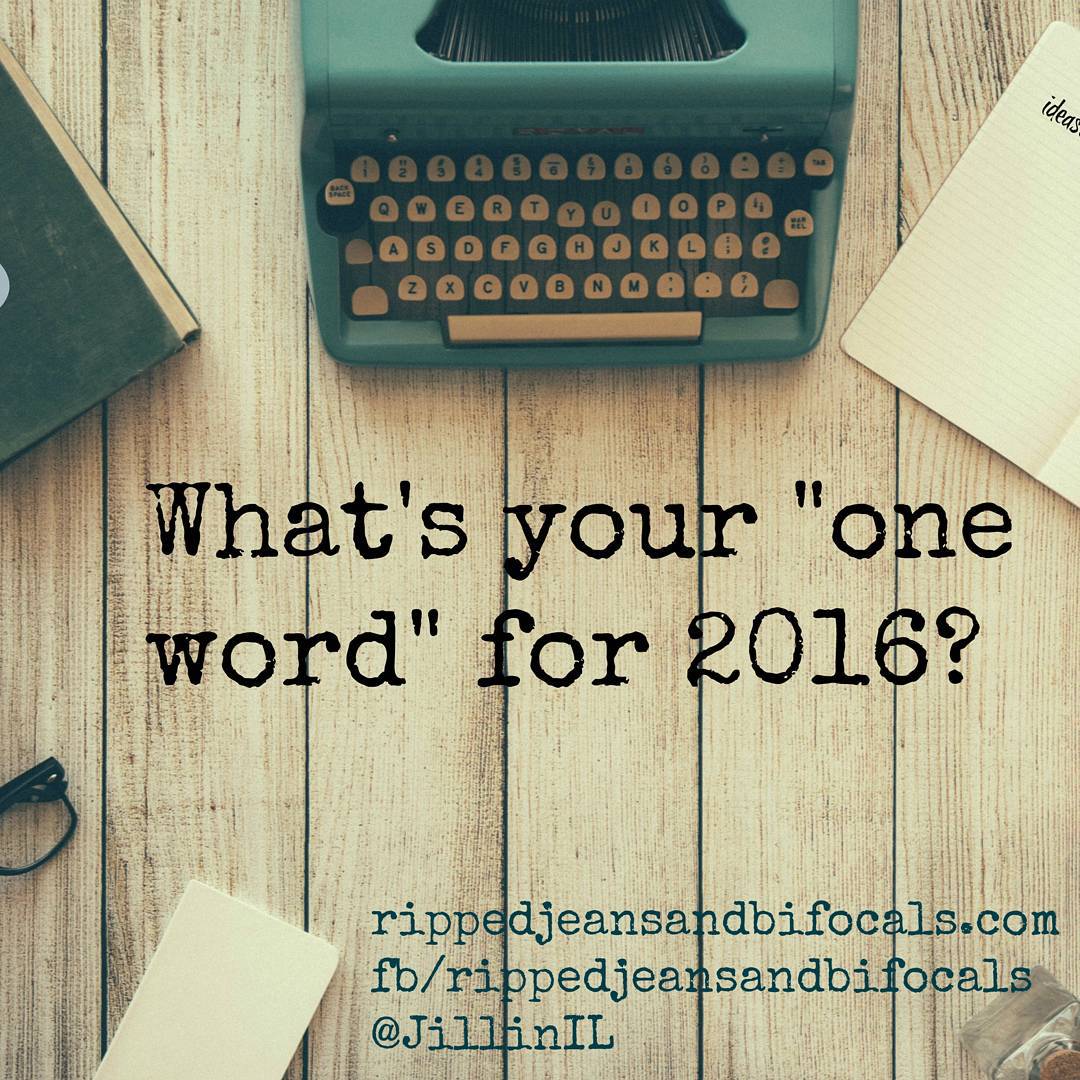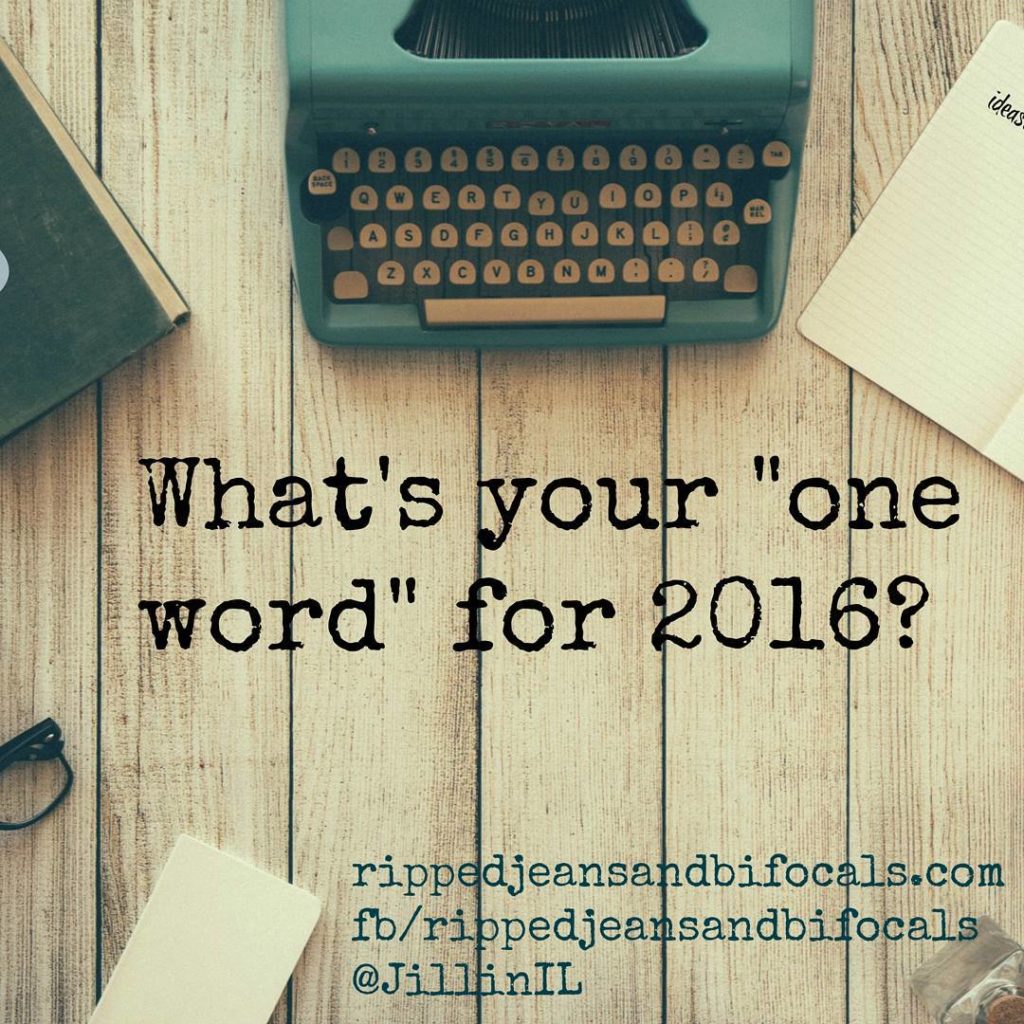 My word is INTENTIONAL.
Looking back on my 2015, I can't find a lot to complain about our find fault with. Of course I did things I wish I hadn't have done. Of course there were a million tiny moments that I'd love to rewind and be more kind, more patient, less bitchy, less rushed. To love more, to listen more. To talk less, to worry less. To trust more and to question more…and yes, I realize those last two things contradict each other but life is sometimes complicated, people.
If you are coming into this new year with the mindset that you did everything right and that you've got nothing to build upon or improve upon…well, I'm sort of torn between wanting what you're smoking and calling you a lying liar.
2015 was a crazy, beautiful, messy, stressful, anxious, satisfying thrilling year. There were really high highs and really low lows. The in-betweens and middle grounds were sort of missing from the picture. Planning? Foresight? Scheduling? Not much of that going on.
In 2015 I bounced from one opportunity to another and bit off more than I probably should have with this project or that project.
I was honest with myself and others in a way that I hadn't been in my (eek!) 49 years. I saw that the anxiety and depression that I'd been bottling and trying to hide for so long was eating me from the inside and making me into someone I didn't recognize…see also someone I didn't really like…and I did something about it.
I removed some toxic people from my life and pushed some other people to the fringes…I have people that I love that aren't part of my daily life or my inner circle anymore. My season of pruning has been painful in some ways and healing in others.
But nothing in the topsy turvy that was 2015 was intentional. None of it was on purpose. Things just sort of happened and I reacted as events unfolded, just trying to tread water. Every time I thought I had a plan, life threw me a curve ball…see also, I saw something shiny and wanted to go in another direction.
2016 is the year that I build on the things that happened in 2015. I mend what needs mended. I move on. I breathe. I think.
I will be intentional.
I will think before I say, act, or plan. I will have a purpose for the things I do, say and commit myself to doing. There will be more thinking, more considering, hopefully more balance…and less of the feeling that I'm just flying by the seat of my britches.
Intentional.
That's my one word. It fits into every facet of my life. I can be more intentional about what I say (and don't say), who I choose to align myself with, how I parent, how I manage my day-to-day relationship with my husband, how I prioritize work, how I manage the time-wasters we all know and love as Pinterest and Facebook…
…everything can be intentional.
I can be more intentional. Life moves fast and sometimes we can't dilly dally on making decisions…but most of the time we can take a pause and take a breath, to consider what and why.
Intentional.
Do YOU have a word?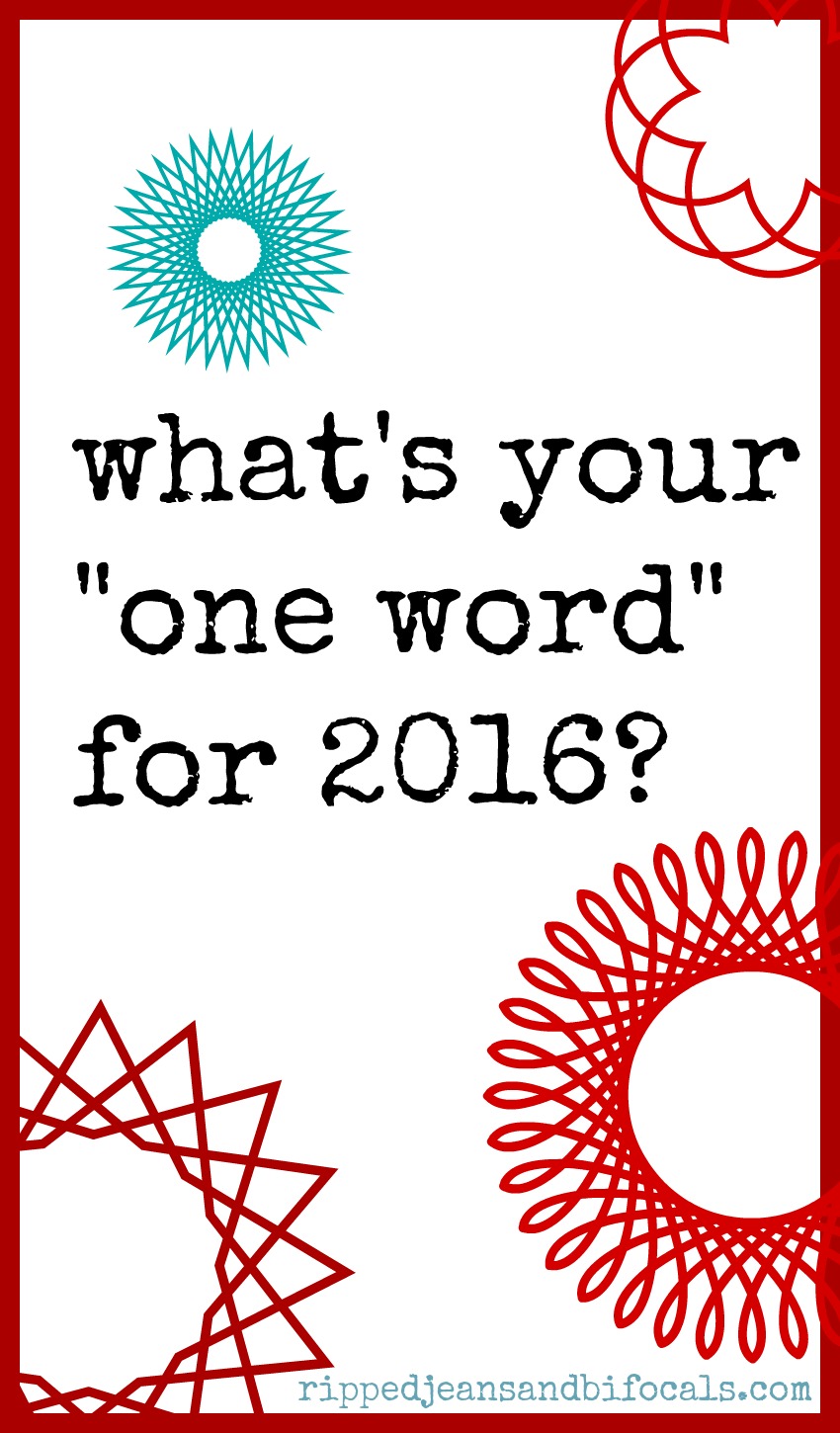 Are you following me on Facebook and Pinterest?
Visit Ripped Jeans and Bifocals's profile on Pinterest.