Save Your Money, Slay on the Slots: 10 Tips For a Budget-Friendly Vegas Vacation
(This post may contain affiliate links. Read my full disclosure.)
Viva Las Vegas! AKA Sin City, or home of extraordinary resort fees and expensive attractions. Las Vegas hosts millions of travelers each year, and while the costs may rise, your budget doesn't have to. Nevada's best-known destination fosters a reputation for expensive vacations, non-stop parties, and infamous casinos, but you don't need to take out a second mortgage to enjoy a trip to this neon-lit paradise.
From making your own drinks to darting around the city on a tram, these are the best ways to maximize your fun without maxing out your credit card.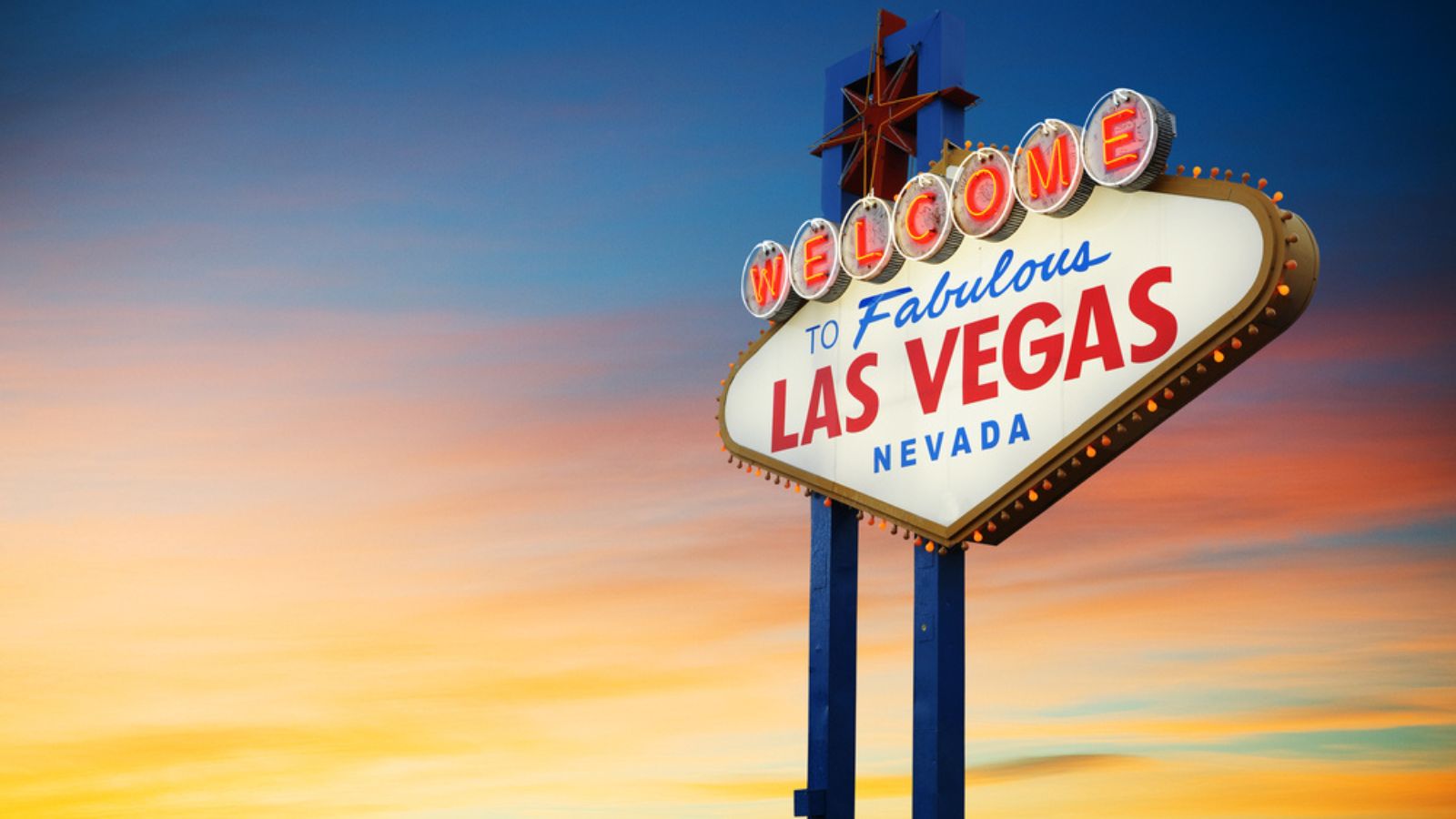 1. Drink For Free
Assuming you're gambling in one of the world-renowned casinos in glorious Las Vegas, a cocktail server will likely offer you a free drink. Sit at a machine near the bar so they notice your presence, and insert money into the machine so a server knows you're a trustworthy customer. Repeat the process—of course, make sure to tip— for a slew of free casino drinks. Playing higher stakes games may result in higher quality free alcohol; always remember to tip.
Another method to garner free drinks is to notice bar specials and happy hours. I went to a club that offered unlimited beverages for $20 before midnight. They gave you a mini cup, and you asked for a refill when needed. However, if they notice you sharing drinks with another person, the bartender could refuse service.
2. Guestlist
Upon arrival in Vegas, I received three Instagram DMS and two handouts to join a guestlist, guaranteeing free entry to a popular club that weekend. You can maneuver your way on the guestlist (which waives entrance fees and may provide a few free drinks) in a few ways. If you walk down the strip, most likely, someone will hand you one of two things: an X-rated photo or a flyer for a club party that week or weekend. Text the number, and sign up. Another way is to note the clubs associated with your hotel, call the concierge, and inquire about your options.
3. Take the Tram
Save money on Uber and taxis by hopping on one of the free, air-conditioned trams between the most prominent hotels on the strip. On the southern side of the strip, guests fly between Mandalay Bay, Luxor, and Excalibur. Serial shoppers favor the Park MGM to Aria to Bellagio tram, as it stops at each major shopping staple, including the Crystal's Shopping Mall, which is near the Cosmopolitan. The last tram jets between Treasure Island and the Mirage for quick access to the Mirage's free volcano show and Treasure Island's casino.
4. Airport Shuttle
We all know the grueling act of waking up at 3 a.m., calling an Uber to shuttle you to the airport, and waiting at an awful hour for a red-eye across the country. To avoid the hassle of finding an Uber and paying an exorbitant amount for a ride to the flight, check out the airport shuttle listings at your hotel. Many resorts offer free shuttles or discounted rides, provided you tip.
5. Eat Off the Strip
Though buffets and luxury dining spectacles like Gordon Ramsay's Hell's Kitchen allure guests, dining off the strip is a great option for spendthrifts. My favorite off-the-strip restaurants are Govinda's Vegetarian Cafe and Lucy's Ethiopian Restaurant and Bar, both of which offer an astounding amount of food for a reasonable cost. As soon as you move away from the glaring casino lights and the fast-paced bustling of tourists, food prices dwindle, and quality increases.
6. Go to Free Attractions
Vegas offers a plethora of free shows and activities for the whole family. Outside The Mirage, watch a manufactured volcano erupt in an exhilarating show backed by Mickey Hart's (The Grateful Dead) tunes and tabla extraordinaire Zakir Hussain's music. In front of the Bellagio, synchronized fountains dance to background music and orchestrated lights, shooting water over 400 feet into the sky.
Right next to the Welcome to Vegas sign stands a lesser-known, free museum dedicated to the beloved arcade game pinball. Hundreds of pinball machines and dated video games dot the walls while gamers of all ages roam around the warehouse. Admission is free, but each machine costs 25 cents and five dollars for multiple turns.
Pro tip: if you wander around the museum enough, you'll notice machines with blinking green lights, meaning someone didn't use all their turns on the game. Push the button and enjoy a free pinball sling.
7. Make Your Own Drinks
Buy a bottle for your group at CVS for the same price as one round of shots at the LINQ. When in Vegas, you can drink open containers on the strip, in any container but glass. So, purchase your poison and walk 1,000 feet from the place of purchase (Nevada laws state you must not open the container within 1,000 feet of purchase). Select casinos and establishments allow individuals to bring their own beverages inside the building, granted they act responsibly.
8. Ask To Waive Hotel Fees
One irritating aspect of booking hotels in Vegas is the extravagant resort fees. You may stumble upon a hotel for $100 per night, yet with the resort fees, the price doubles. Considering a few hotel patrons will use the fitness center pool or whatever the resort fee charges for, a handful of resorts might return or waive a portion of the resort fee. Respectfully implore what the resort fees are going toward and if you must pay them upfront. If yes, during checkout, kindly ask the concierge if you can receive any portion of the fees back, and go into detail about what you didn't use or if you noticed any broken items.
9. Splurge on Fun, Not Hotels
Let's face it: Circus Circus is no Mandalay Bay, and while Vegas hosts several high-class, elite, five-star hotels, The Strip also houses a few beat-up yet bearable lodges. Evaluate your priorities before booking a hotel because when you plan to explore more than sleep, you can forego room service and butlers for a cheaper, grungier place to sleep. Peruse the budget-friendly options on and off the strip to determine the best choice for your stay.
10. Buffets
Endless smorgasbords of every food that exists cover every inch of counter space, jugs of tea, juice, coffee, and soda rest on tables, and stacks of plates appear around every corner, begging you to grab another one. Dining at a buffet in Vegas is not required, but it is a great experience. The Wynn hosts a breakfast buffet that starts at $39.99 per person on weekdays, and if you start your day with this delicious delicacy, you won't be hungry until dinner or later.
Next Stop: Las Vegas
Las Vegas in glitz— fashion designers display their best-dressed mannequins as the top names in music hold residencies— yet, with budget-friendly tips, your trip to Vegas won't ruin your credit score. I use all of these tips while in Sin City, and each time I come home, I yearn to return to the paradise's desert.
About Gabrielle Reeder
Gabrielle Reeder is a travel enthusiast from St. Petersburg Florida. She boarded her first plane at six months old and blames her love for jet-setting on her mom's background as a travel agent. She's been to 41 states and six countries, hoping to up that number to 50 states and 10 countries by her 26th birthday. During her trips, she loves to find the best vegetarian food, desserts, and music venues.