Practical Road Trip Tips for Families
This shop has been compensated by Collective Bias, Inc. and its advertiser. All opinions are mine alone. #FRAMFreshBreeze #CollectiveBias
It's getting to be that time of year where families start to gear up for summer vacation and for a lot of families, summer vacation means some sort of road trip…because let's face it, airfare is stinkin' expensive. You probably get all kinds of twitchy when someone mentions car trips with kids. "Are we there yet?" on a loop from the backseat. Refereeing squabbles over who is looking out whose window (yes, that is really a thing) or the dreaded "he's touching my seat." Sigh. While I can't guarantee peace from the small humans riding in your backseat, I can offer these practical road trip tips in the hopes of making your vacation run just a little bit more smoothly.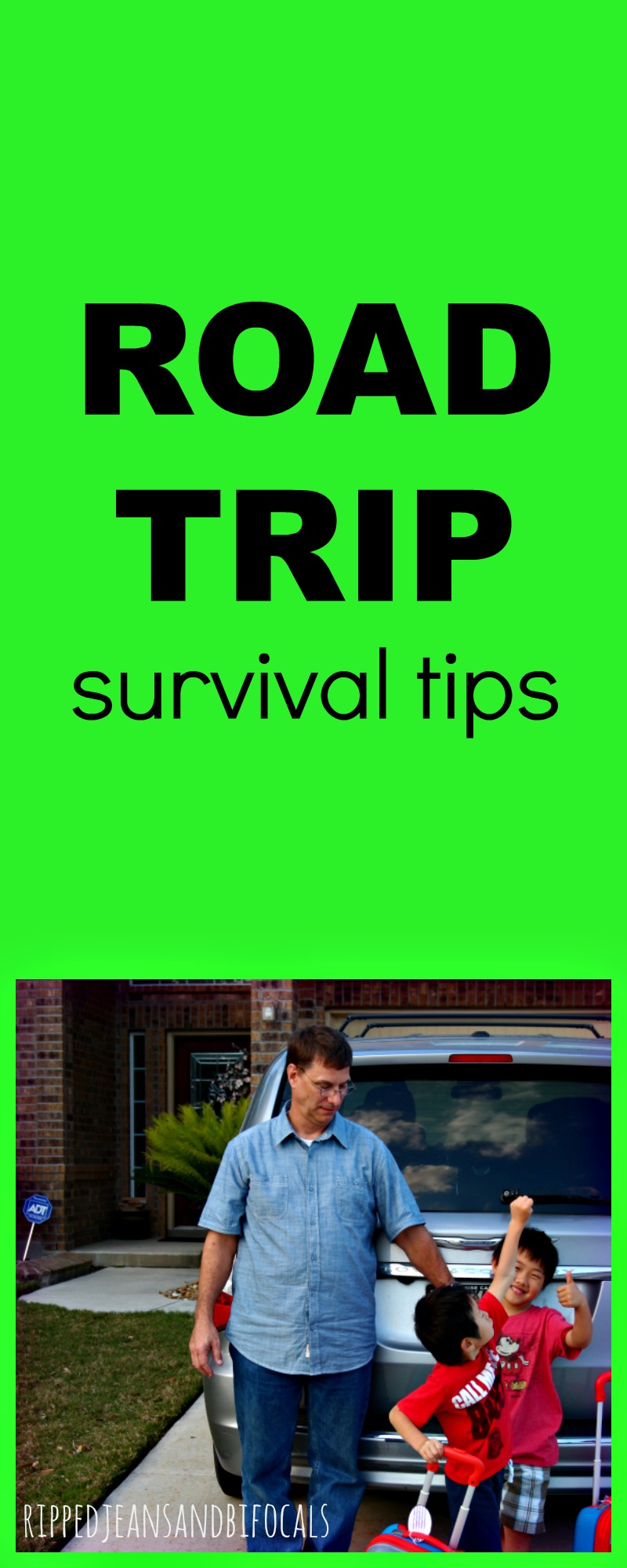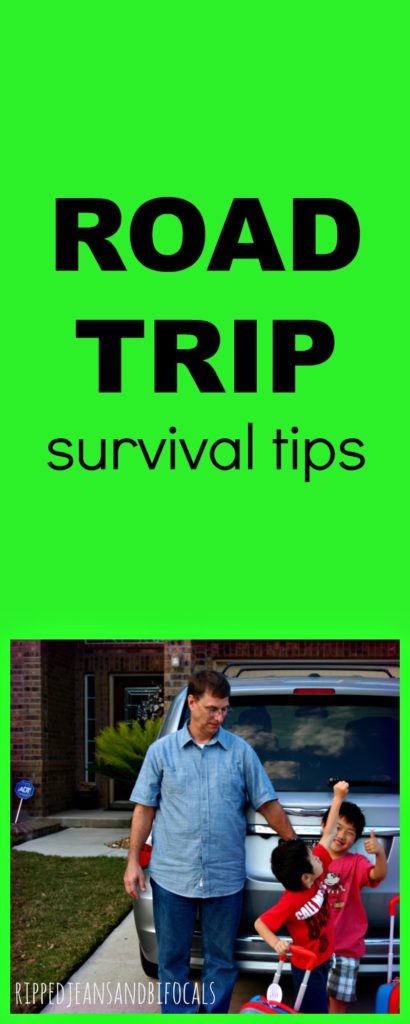 Clean your car before you go…
…and keep it clean during your trip. I'm pretty liberal with snacks on the road…see also anything that will keep my kids quiet (ish) and entertained. Having a clean car to start with makes loading and unloading your stuff so much easier. Keeping the clutter and trash under control when you're in a confined space is just better for everyone and reduces the odds of someone saying "what's that smell" and then finding a half-eaten piece of string cheese fermenting under the seat.
Plan plenty of kid's activities
We have a DVD player in our car and we take along a stash of new movies or movies our kids haven't watched in a while. The library is a great place to grab a stash of new-to-you DVDs without busting your budget. Screen time limits go out the window when we're traveling but even though I'm willing to let my kids glaze out in front of the screens in order to keep bloodshed to a minimum, I like to have some other ideas up my sleeve for when the natives get restless.
I like to plan a mix of quiet activities (like this LEGO box) and things that are more interactive like license plate bingo or the alphabet game. Sitting in the car for long periods of time is a sure recipe for bringing on the whining, so it always helps to have a variety of different distractions. Younger children don't have very long attention spans – at least mine don't – and having a few new things up your sleeve when the "are we there yet's" set in makes the car ride more bearable. Kind of.
Talk to your kids
If you didn't involve your kids in vacation planning, make sure they have plenty of info about where you're going, how you're getting there and what to expect when you arrive. Younger kids thrive on routine, so expect some hiccups when you go off script. Things will go so much smoother if you take some time to talk things through, even for really young kids that you don't think will "get it." They will absorb some of what you're saying and will react to change so much better if they have some idea of what to expect.
Get your car ready for the road
You'll want to make sure you practice good preventive maintenance on your vehicle before you head out on a road trip. Make sure you check your tire pressure, top off your fluid levels (no one wants to figure out they're out of windshield wiper fluid when they've got a windshield full of bugs), and make sure you're not due for an oil change.
And get this: make sure you check your cabin air filter.
Yes…cabin air filters are a thing. They're an often-overlooked part of car maintenance – but if you've overlooked changing your cabin air filter, that's okay. It's easy to remedy. See also easy to install yourself. Even I can do it.
Yes, really.
A cabin air filter should be changed every 12,000 miles. Road dust, dirt, pollen particles and other allergens can enter your car, making the air inside your car up to six times dirtier than the outside air.
Gross, right?
We're protecting our family with a FRAM Fresh Breeze® cabin air filter that filters up to 98%* of dust, dirt and allergens from entering our vehicle.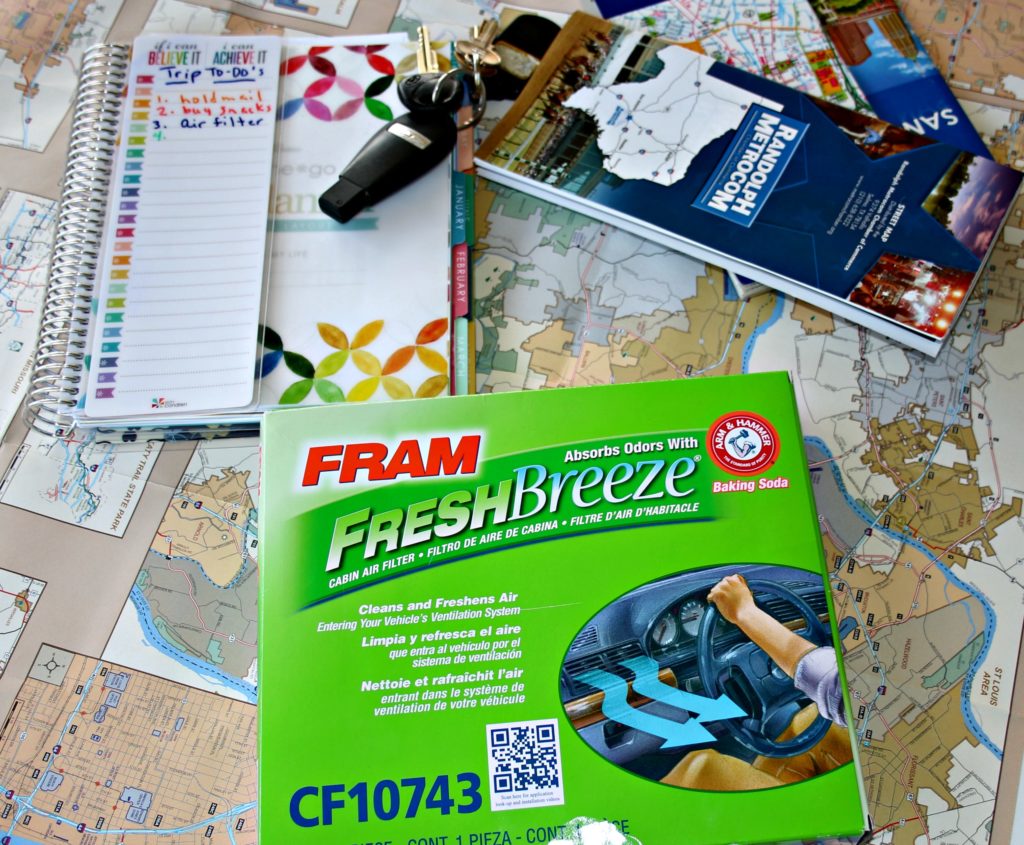 The FRAM Fresh Breeze® cabin air filter is the only cabin air filter that uses the natural deodorizing qualities of ARM & HAMMER® baking soda. It cleans the air we breathe inside the car. It's not expensive, not hard to install at all – my husband talked me through the installation process – and easy to find at Walmart. Installing the FRAM Fresh Breeze® cabin air filter is a little thing to do but sometimes it's the little things that give us peace of mind when it comes to our family's health.
Follow recommended change intervals as noted in your vehicle owner's manual.
Replacing the cabin air filter was super simple and took just a few minutes.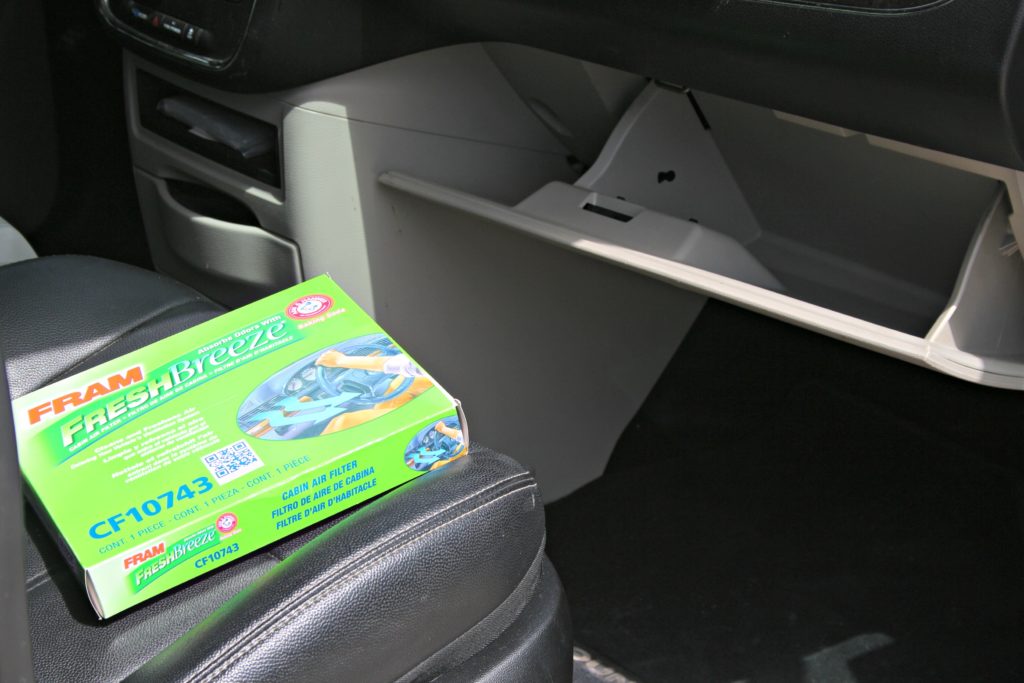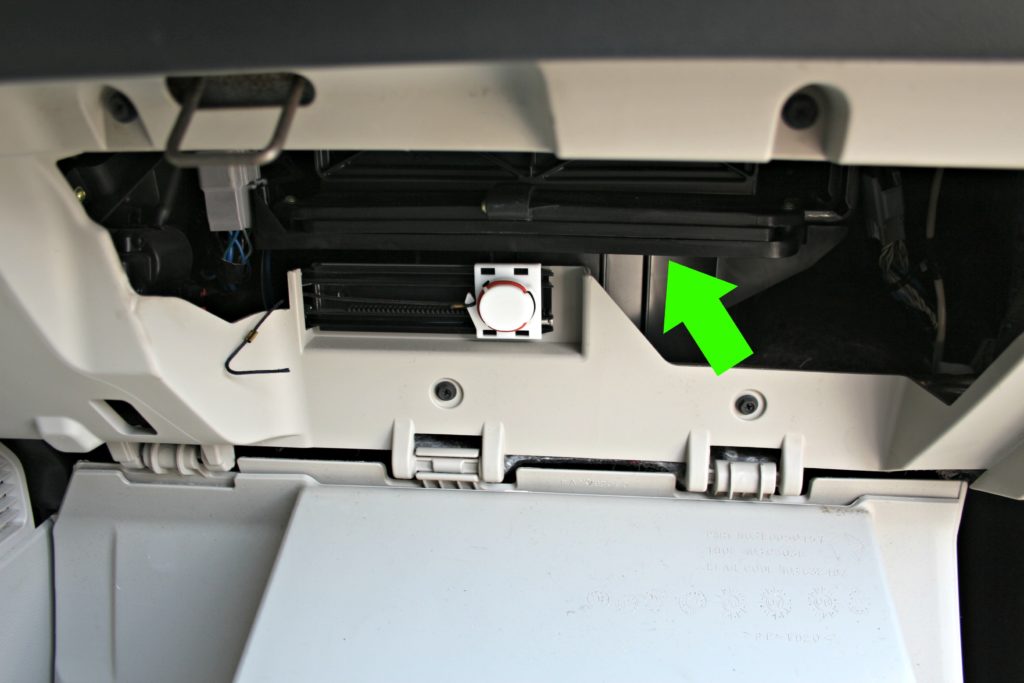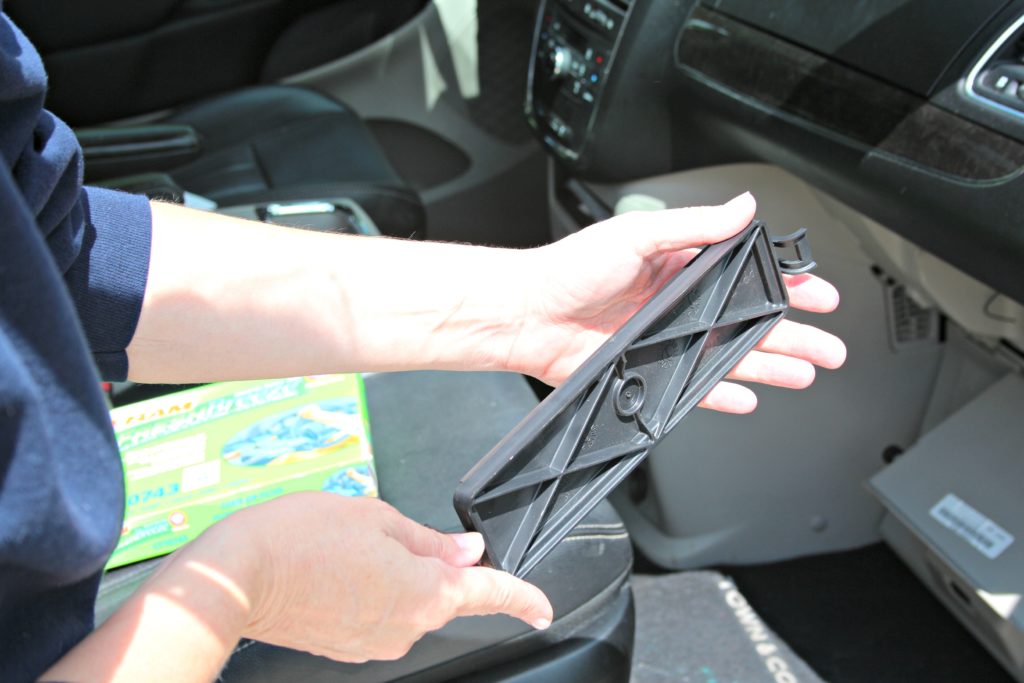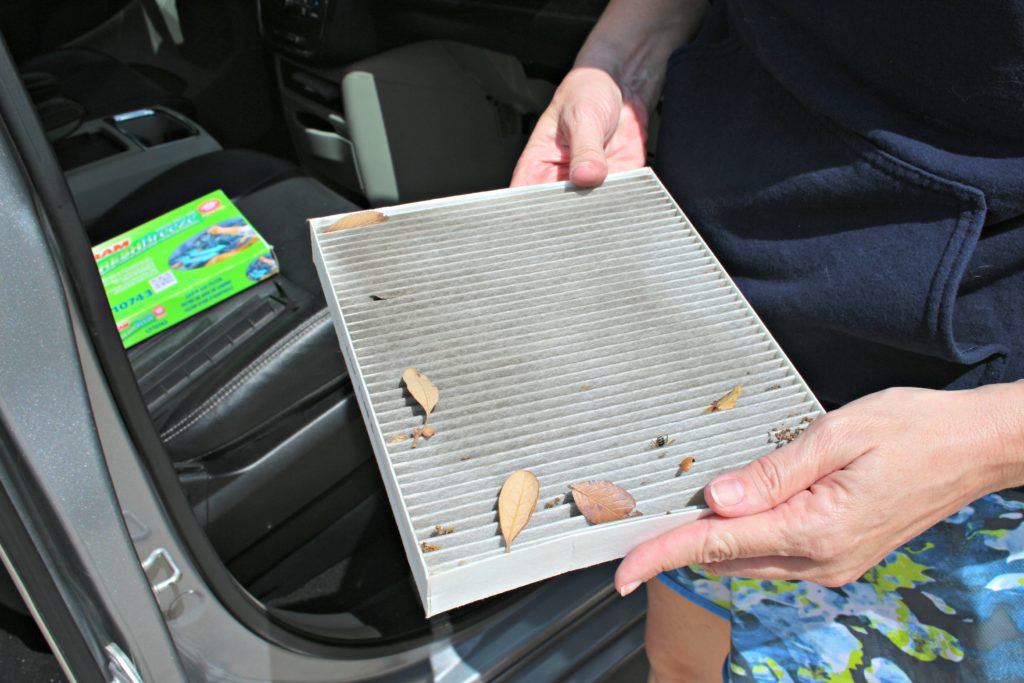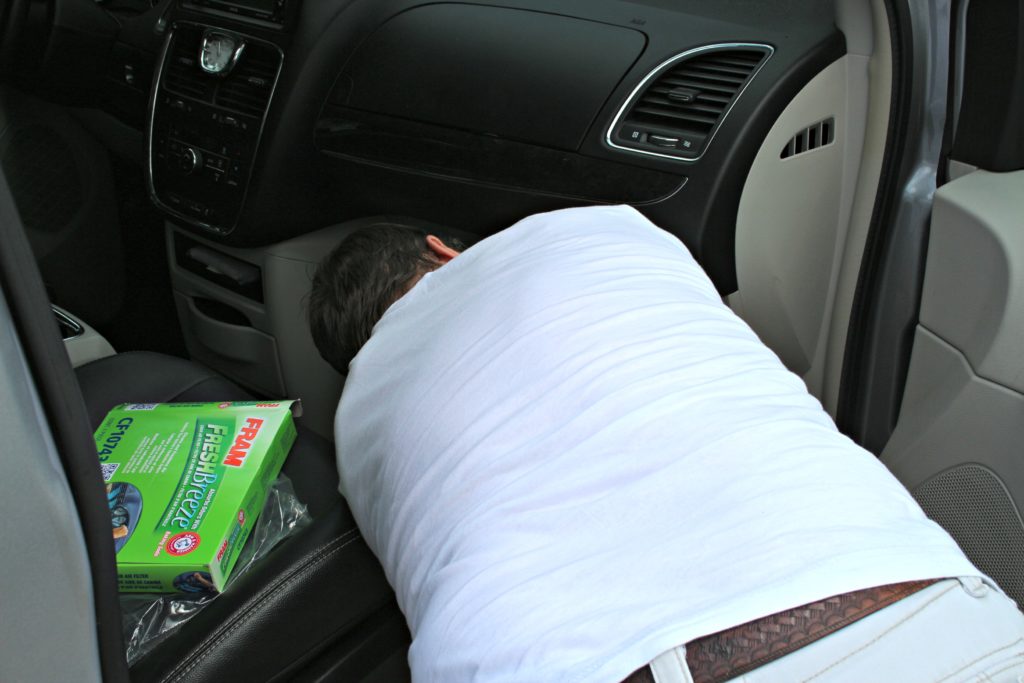 Car care usually falls into my husband's wheelhouse but it was pretty cool for my kids to see me doing something to prep for our trip that was outside the scope of packing snacks and planning activities because moms can do anything, right?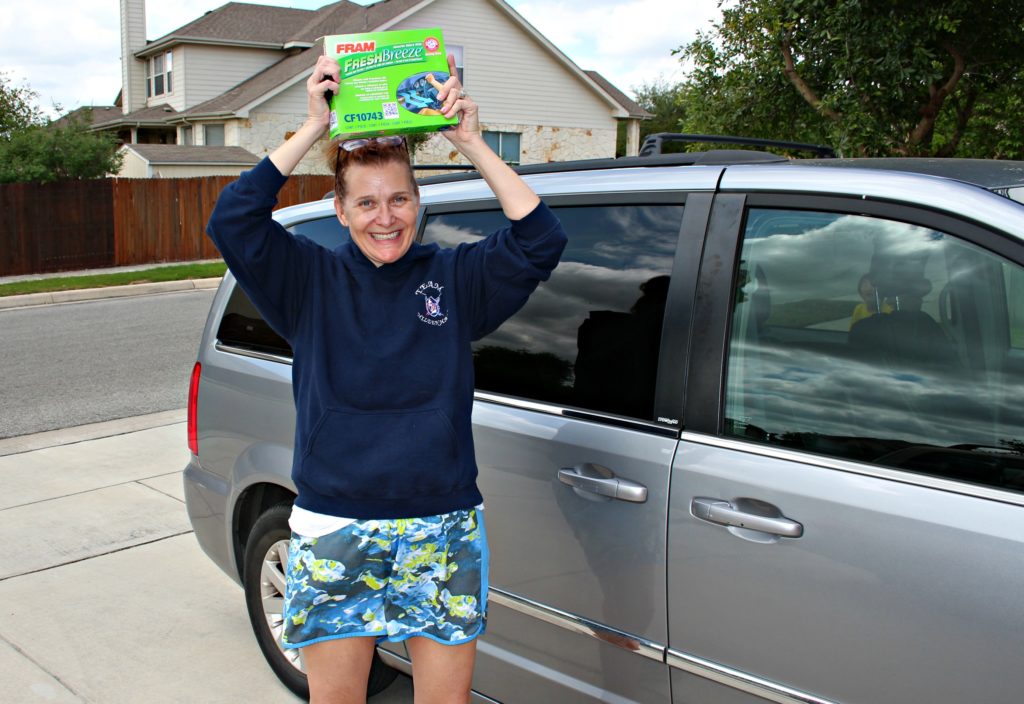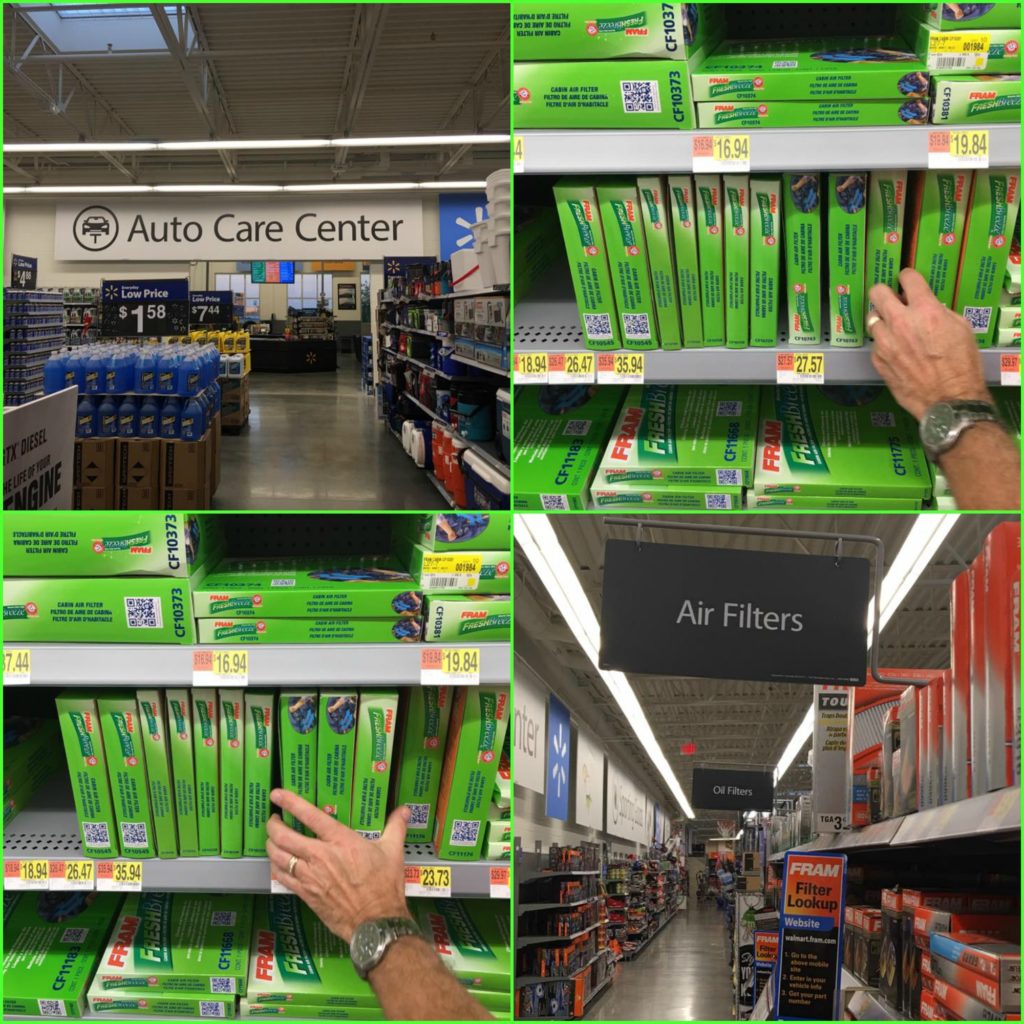 To see if your car has a cabin air filter or to get help on which filter to purchase, click HERE.**
Manage expectations
Are you going to power through the driving in the interest of just getting there or will you stop frequently for potty breaks, snacks or to see the sights along your route?
Are you going to switch off driving or is one person the designated captain for the entire journey?
Will you maintain your regular routine – food choices, naps, every-other-day showers, bedtime by 8:00 p.m. on the nose – or will you relax your rules a little because, after all, it's vacation?
Will you stop and ask for directions if you're lost or will you drive in a circle and insist you know exactly where you're going? Stubborn husbands everywhere, I'm looking at you.
Regardless of what you decide, the adults in charge need to be on the same page regarding rules and routines…and why not give your kids a say-so in some of the road trip decision making?
6. Ease up
I'm usually a stickler for rules and routines. Structure is the only thing that keeps me semi-sane. Mealtimes, bathtimes, bedtimes all occur on a schedule. We have limits on screen time, sugar intake and other such things that earn me my mean mom stripes.
But vacations are different, especially road trips. When getting there is half the fun, sometimes donuts for dinner, skipped baths and ridiculously late bedtimes are just part of the landscape. And that's okay. If you're a rule-oriented parent like I am, use your vacation time to loosen up a little bit. You'll be glad you did.
I love traveling with my family but there's always an element of stress when we shake up our everyday routine. But, that's part of the fun of it all, right?
I hope these road trip tips have given you some ideas for planning your next adventure with your family. Don't forget your preventive auto maintenance because nothing is more of a downer on a road trip than car trouble. Check out FRAM Fresh Breeze® cabin air filter – learn more HERE.
Thank you for reading!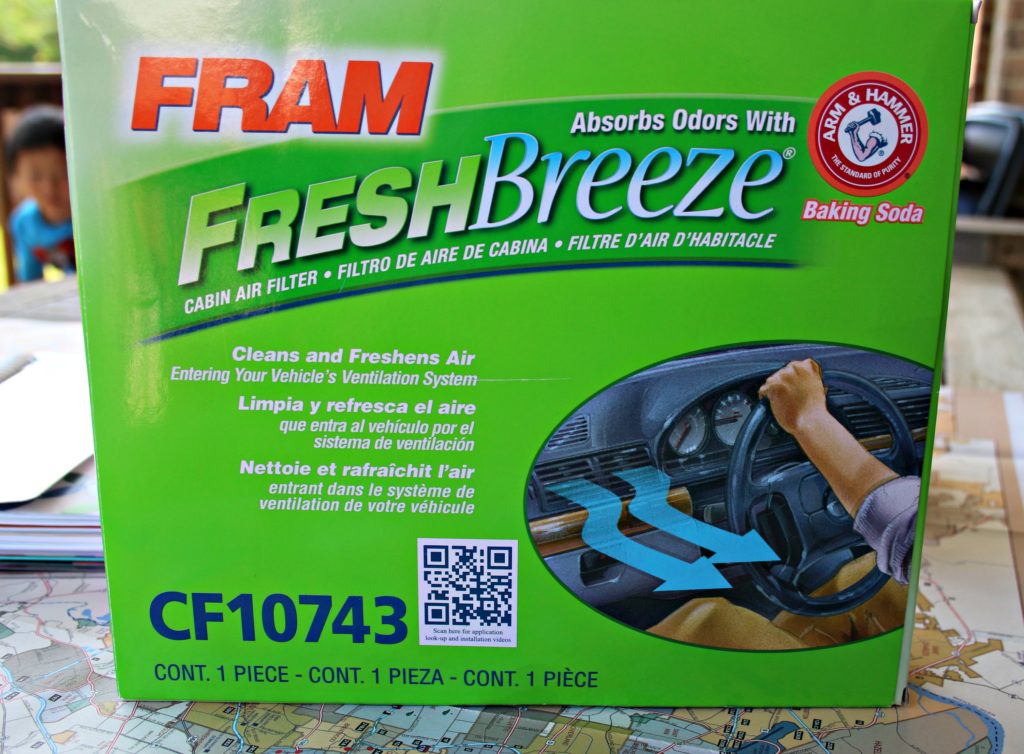 *Road dust and pollen particles ranging in size from 5-100 microns
**SPECIAL INSTRUCTIONS REGARDING STORE LIST
Go to Walmart.Fram.com

Selected "Cabin Air Filters" only from the product list.

Enter your vehicle's information into the provided fields.

Your search will pull up the applicable cabin air filter with the Part or Vendor number - it will begin with "CF"

Cross-reference the store list by the part number to see if the filter is available at your local Walmart

NOTE: You can search within the Google Sheet by pressing 'command' + 'f' on an Apple computer OR by clicking "Edit" and then "Find and replace"