5 Reasons to go to the Seven Seas Food and Wine Festival
(This post may contain affiliate links. Read my full disclosure.)
When someone says Sea World, you think of awesome family entertainment and the opportunity to learn about marine life by seeing things up close and in action. And Sea World definitely is that but from now until May 29th, Sea World San Antonio is a foodie's paradise. If you're a food lover who is going to be in the San Antonio area, the Seven Seas Food and Wine Festival is calling your name.
The Seven Seas Food and Wine Festival is a "mark your calendar no no way are we gonna miss this" event for my husband and I every year.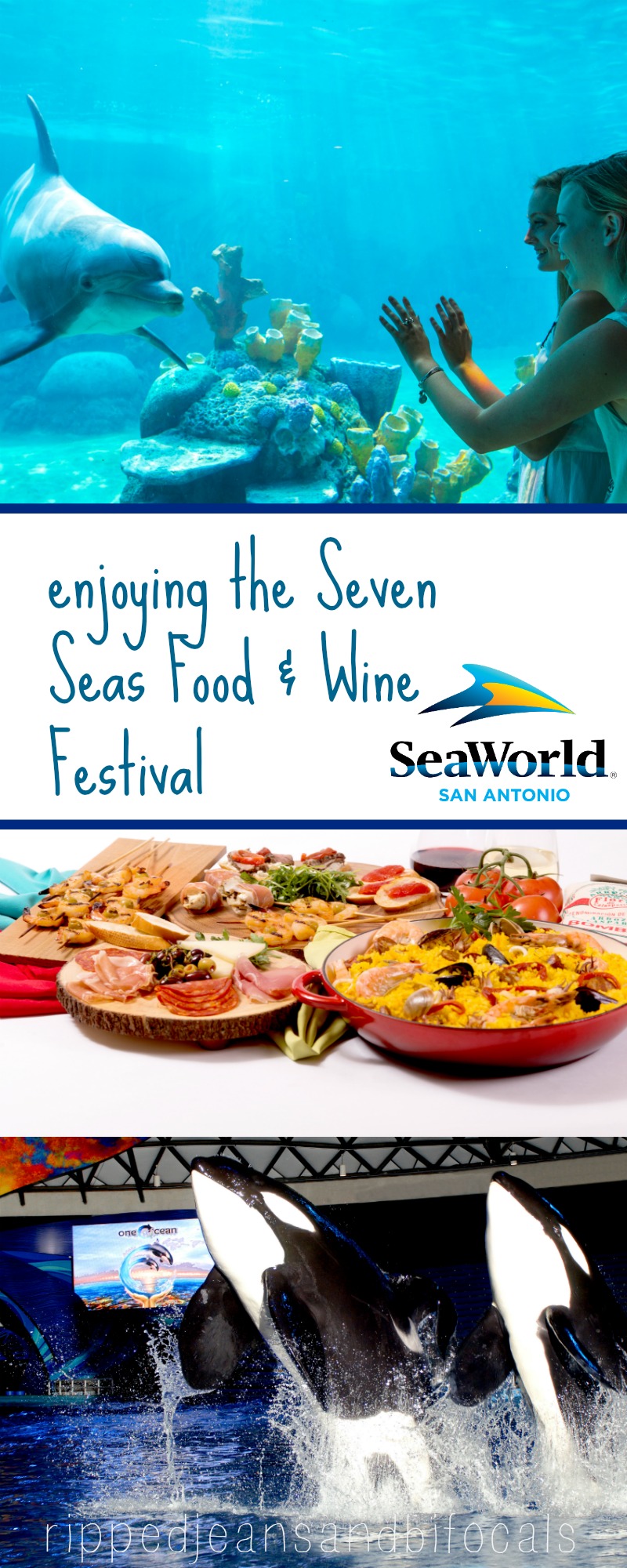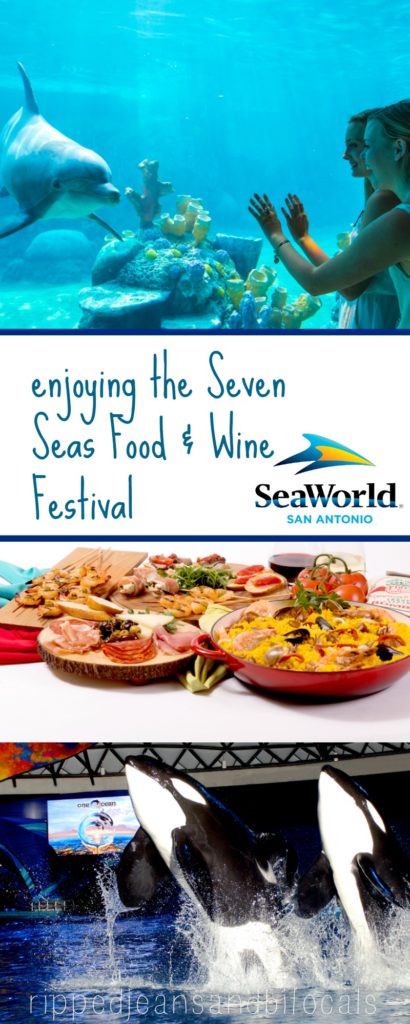 Here's why:
Its a day out without our kids
Okay, this is our choosing and if we wanted to, we could certainly bring our children to the Sea World during the Seven Seas Food and Wine Festival. But we don't. It's a "date day" that we look forward to all year-long. As a couple, we're big believers of the regular date night but sometimes, it's fun to change things up and do something together during the day.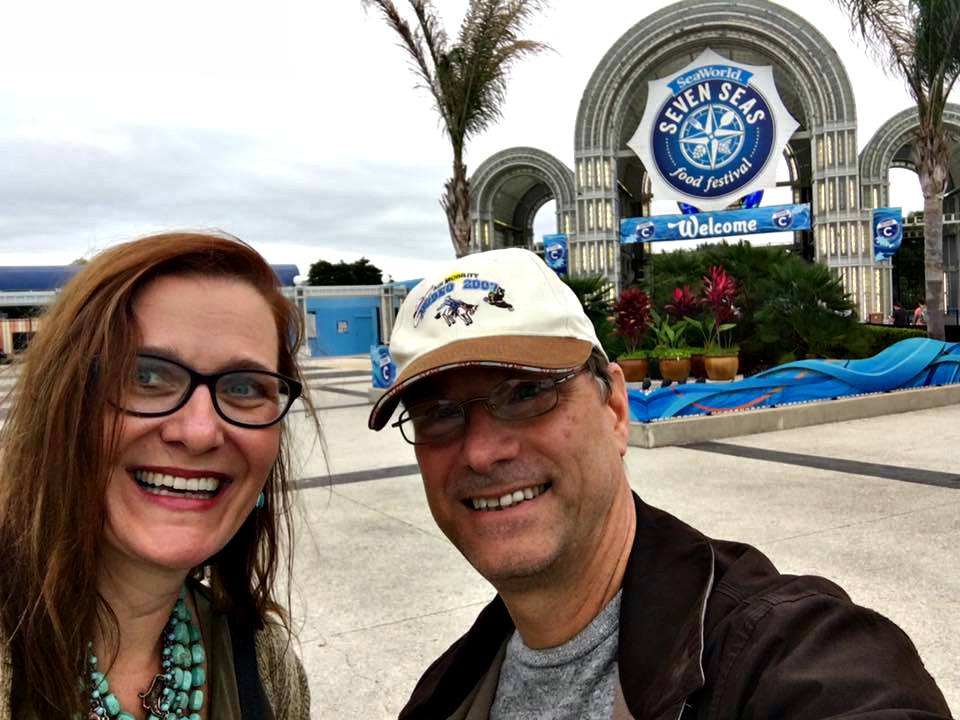 Sea World San Antonio is always super-family friendly and we take our kids several times a year but there is just something fun about going to Sea World without them. We can take our time, see what we want to see, talk to each other and relax. As fun as a day at Sea World is with our kids, relaxing is not a word to describe the experience.
Entertainment
There are all kinds of fun things going on during the Seven Seas Food and Wine Festival. Check out the food art and sculptures and if you get a chance to talk to the creative people behind the designs, do it.
There's different musical entertainment throughout the day that compliments the food you're tasting. We got to watch a Flamenco dancer while we were sipping Sangria and tap our toes to the beat of some Japanese drummers while we chowed down on some cold noodle salad.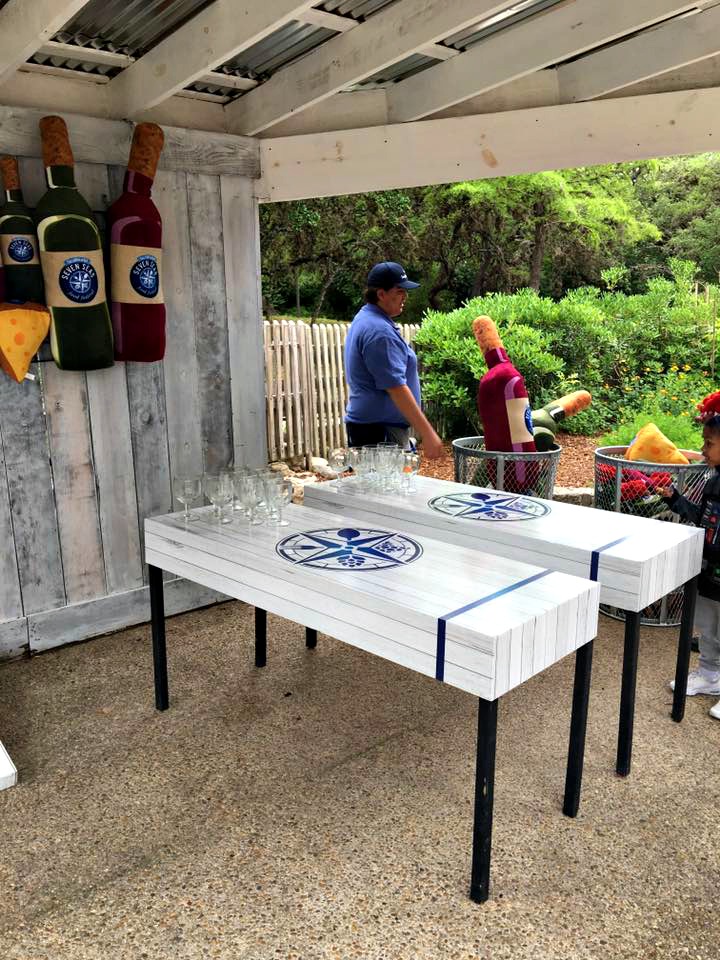 Delicious Food (duh)
There are 8 different areas guests can visit. You can read all about the yummy offerings in this handy food passport. In other words, you can plan your eating!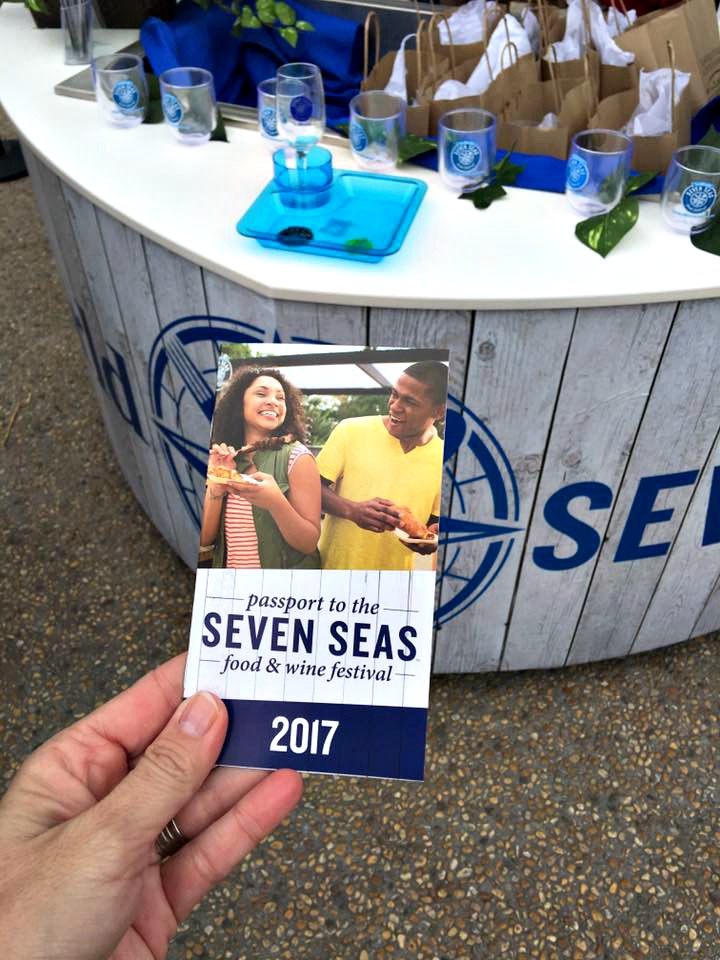 If you purchase the sampler, you simply present your punch card to the vendor and voila – no fumbling for cash or your credit card.
[Tweet "5 reasons to check out the Seven Seas Food & Wine Festival at @SeaWorldTexas #SevenSeasTX"]
A word about the tasting portions:
They are quite generous. I'm not a math person but a tasting portion is probably about half of what a regular, restaurant-sized portion would be. It's definitely more than just a nibble.
In the interest of research (yeah, we'll go with that) my husband and I tried as many things as possible. We did it for you!
And, if you believe that, please allow me to tell you about my beachfront property I have for sale in Kansas – you will love it there.
Mediterranean Sea (Spain) – Tapas and Sangria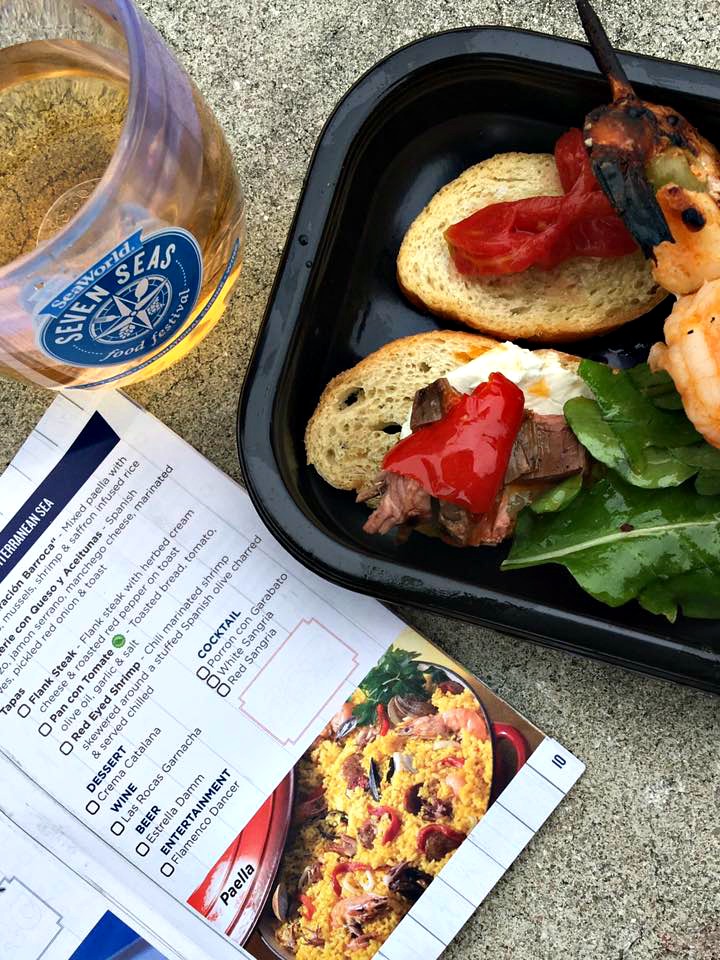 Gulf of Mexico (Mexico and Cuba) Street Tacos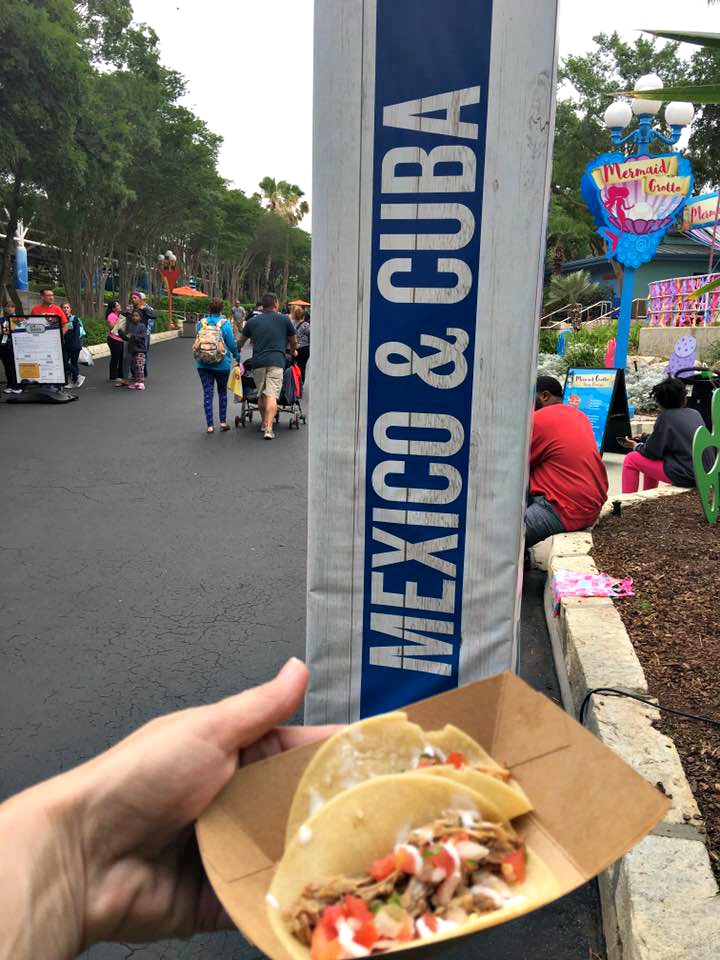 North Atlantic Sea (France) – Crepes, of course!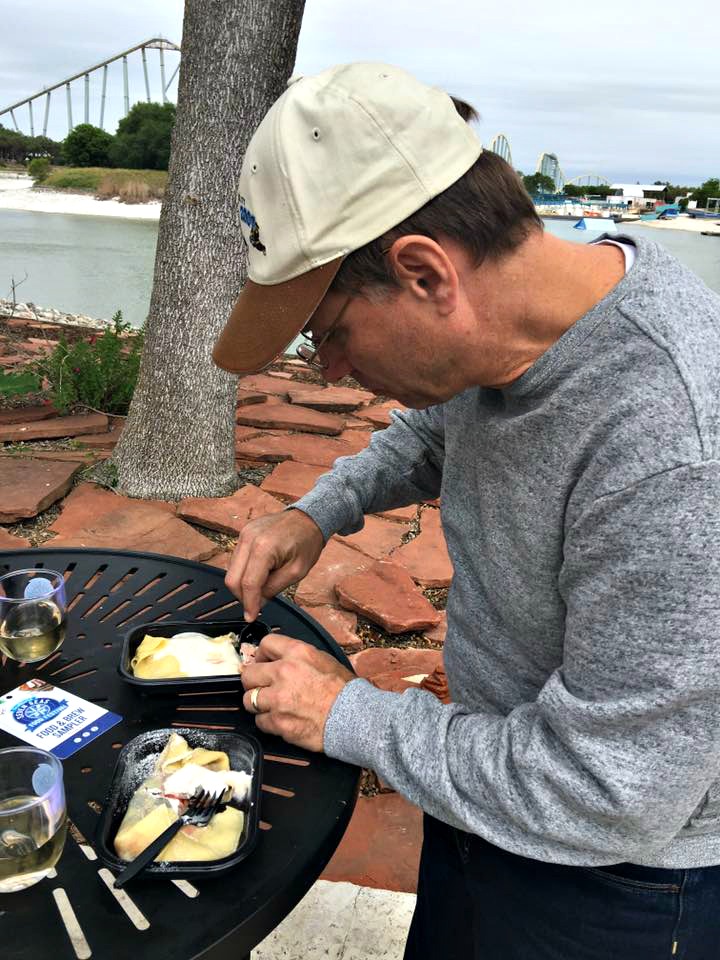 Pacific Ocean (Korea and Japan) – Sunomomo Salad and Korean Beef Short Ribs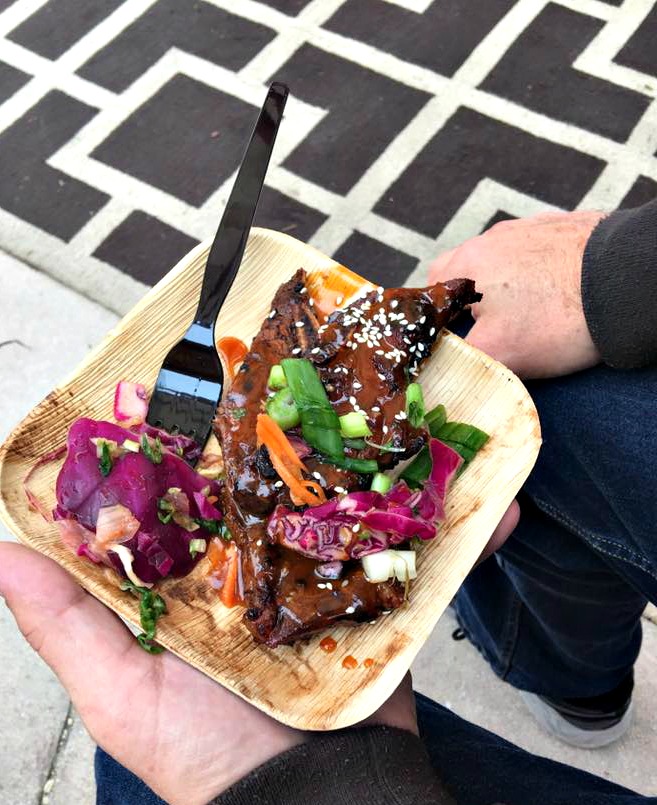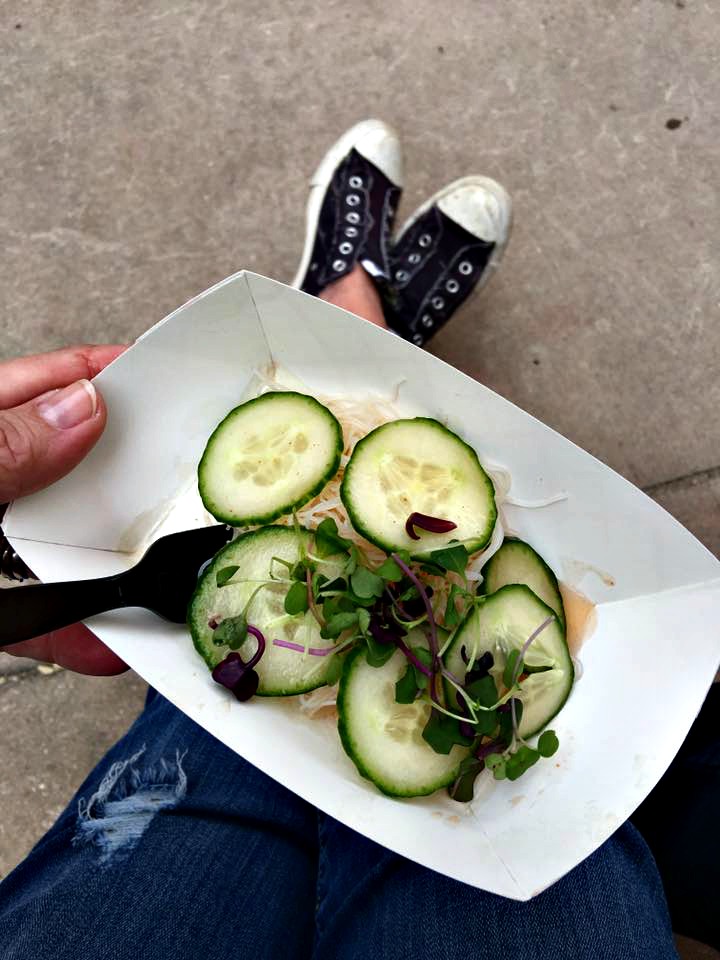 Mediterranean Sea (Greece) – Shwarma with Skhug Sayce and Gyros with Tzatziki Sauce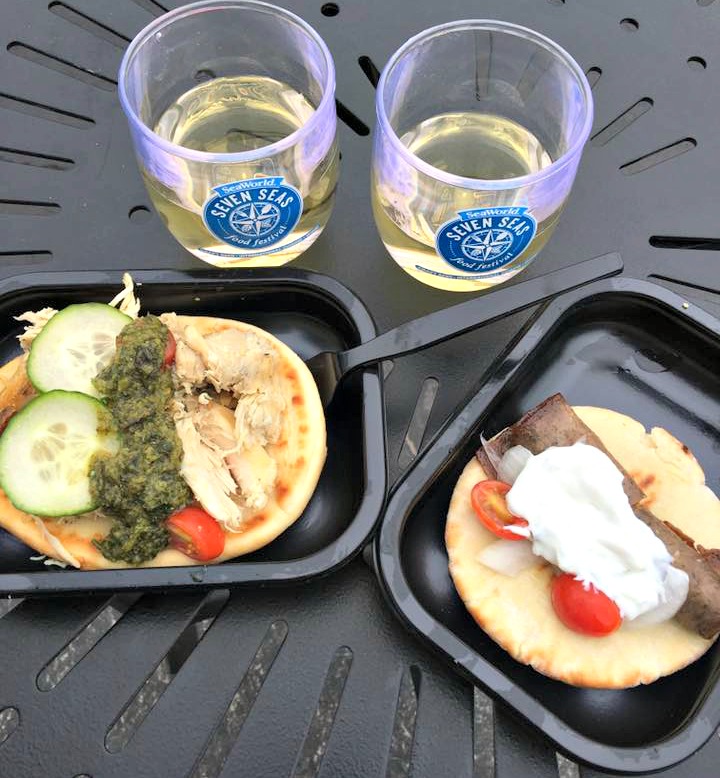 The Mediterranean Sea (Italy) – Polenta Bolognese and Italian Meatball with Red Gravy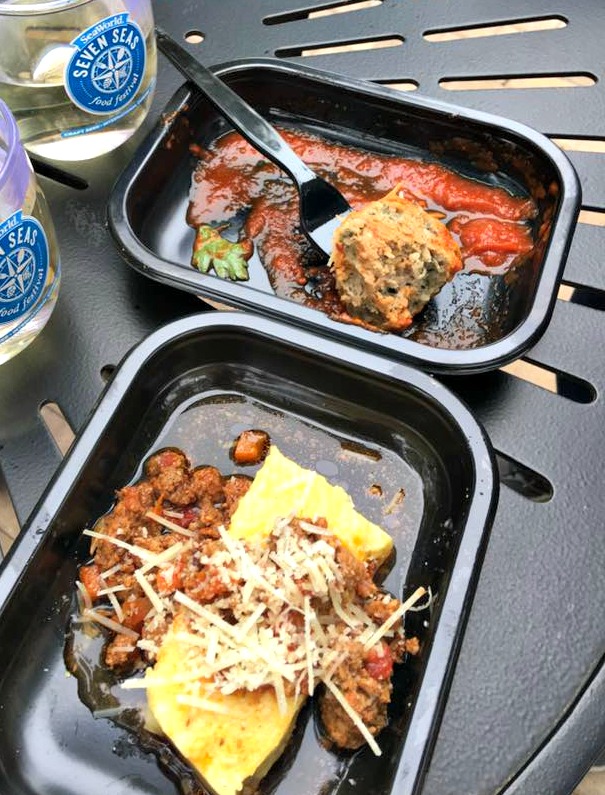 The Caribbean – Jerk Chicken with Rice and Gungo Peas and Baked Mac n' Cheese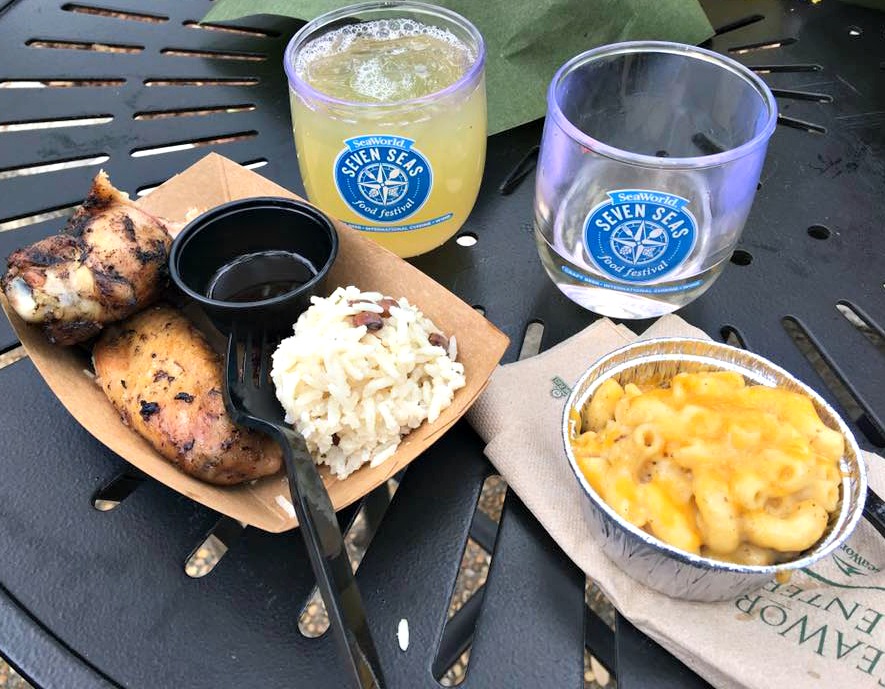 South Atlantic – Feijoada (pork stewed with black beans served with collard greens) and Empanadas with chimmi-churri sauce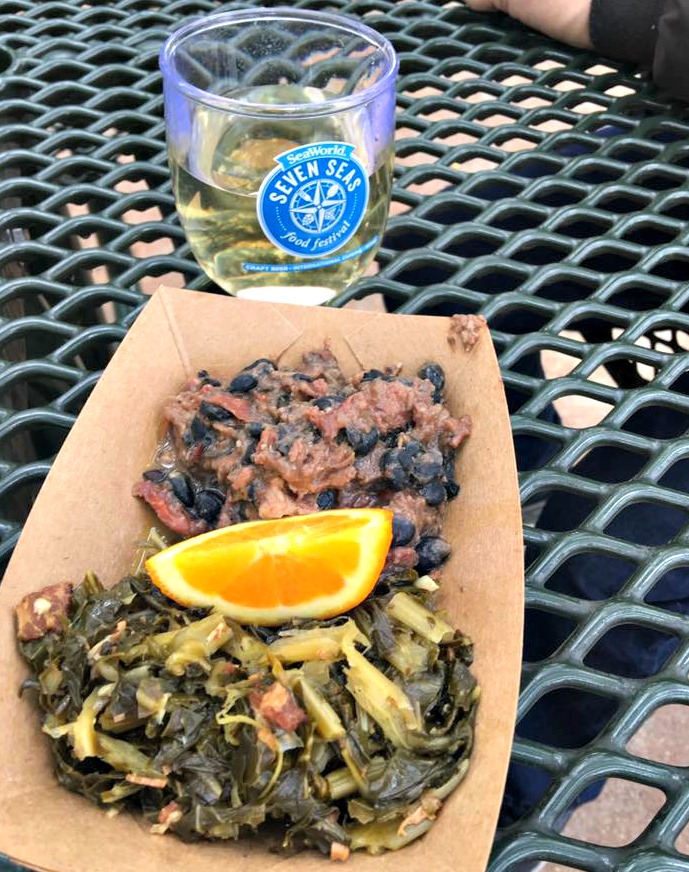 The shrimp was my favorite.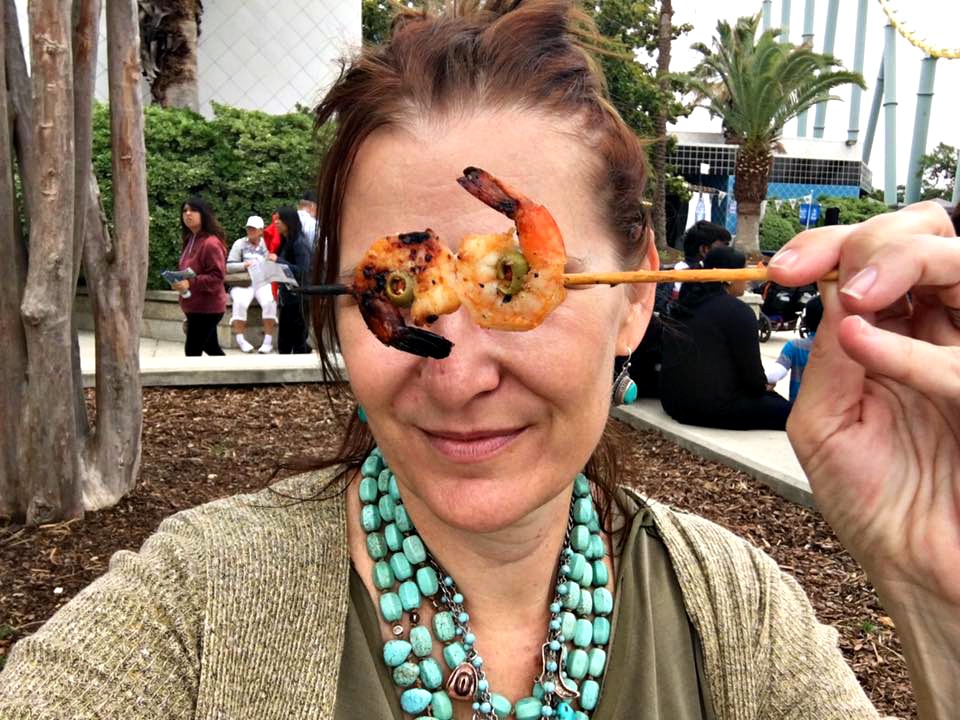 Okay, maybe the noodle salad.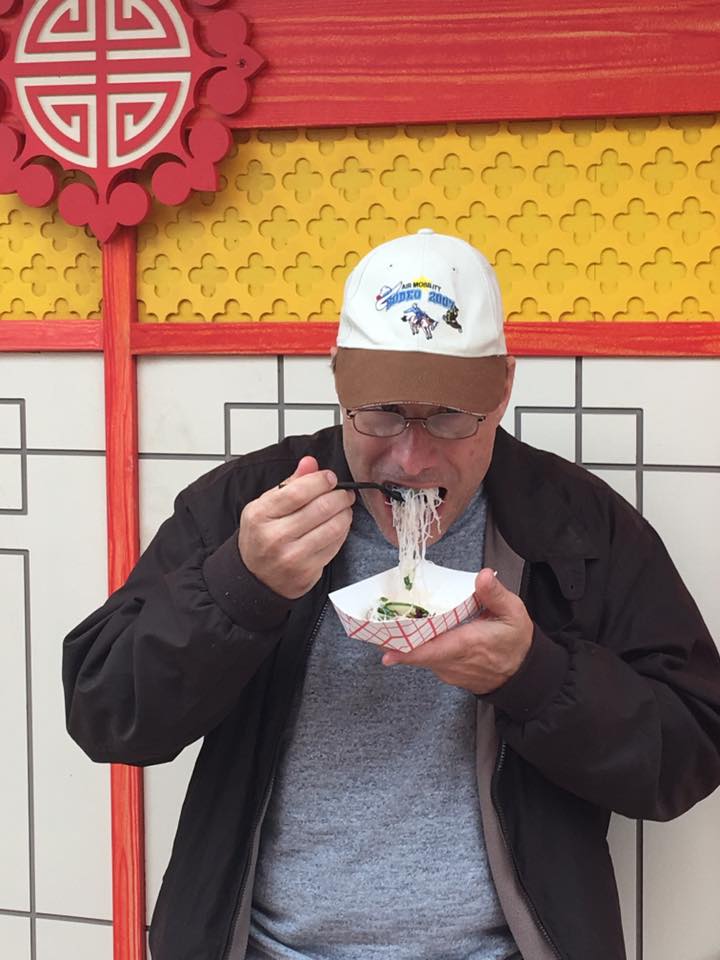 No, maybe it was the empanadas.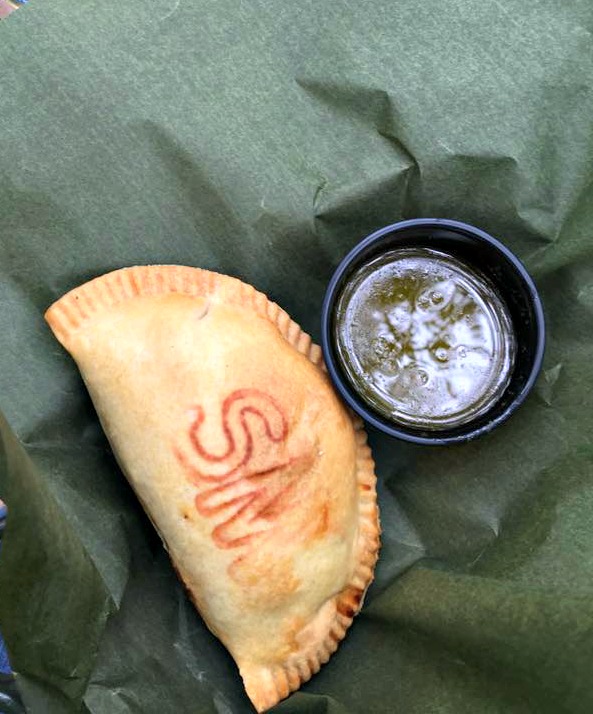 So, it's hard to have a favorite, okay? The menu is online and you can get a full description of all the deliciousness in your passport. You'll want to take a minute and scope out the menus so you can plan your eating.
Cocktails!
Although it's called the "food and wine" festival, there are a many more beverages to sample and sip. All of the food booths offer wine pairings of cocktails that compliment the  food offerings. For example, the Spanish booth sold sangria, which was a wonderful compliment to the tapas. The Caribbean booth sold a delicious rum drink that went perfectly with the jerk chicken.
Wine flights, whiskey flights and tequila tasting are also available throughout the festival. Sea World also has a robust selection of craft beers from around the world.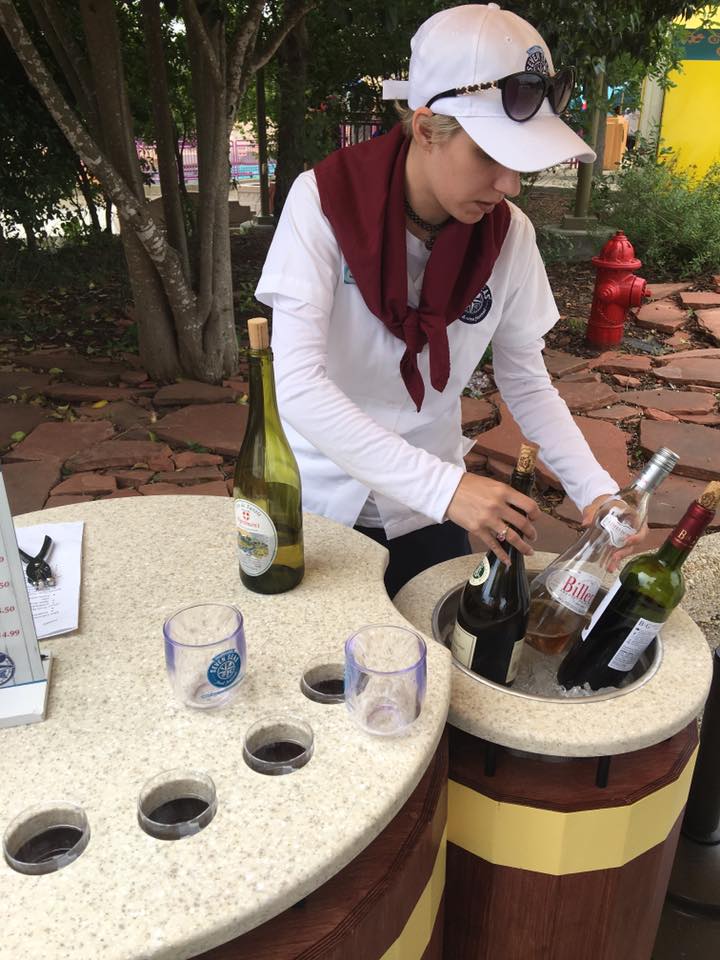 I'll confess to being a tiny bit of a wine snob and I was absolutely impressed with the wine selections at the Seven Seas Food Festival. If you're thinking el-cheapo wine or wine from a box, then you'd be wrong…not that cheap wine or boxed wine can't taste good, but you know what I mean. There are some really interesting wines served and obvious care was taken to pair them with the foods that complimented them.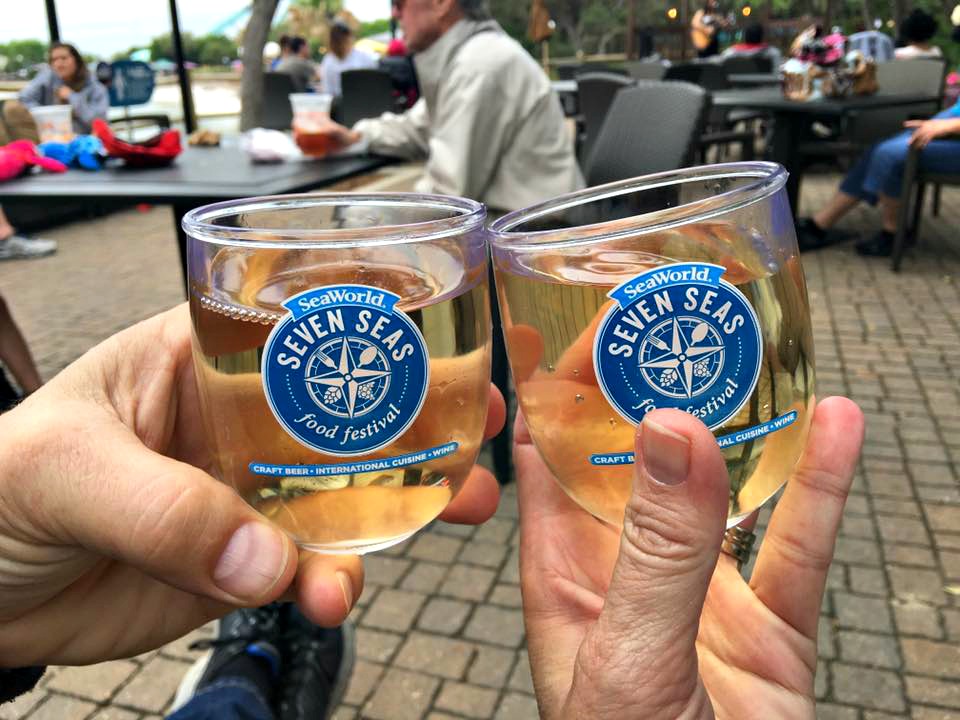 Warning: You will be carded, both when you order your beverages and when you pick them up. You order/pay at one kiosk and pick up at the window where they're actually preparing food or drinks. I can think of worse things than being carded twice, though!
It's still Sea World
All the regular attractions are open and fully operational. The food, beverages and entertainment are plenty to keep you busy but if you've got a lot of energy and want to put in a long day at the park, then you can catch as many shows and rides as you can squeeze in.
This was our third year in a row to attend this event and I'm excited to see what Sea World does in the future to draw in the foodies.
How to get tickets:
The Seven Seas Food and Wine Festival is located throughout the park and you will still need your regular park admission. You can purchase a 6 sampler or a 10 sampler package online or just inside the park entrance. You'll get a cool punch card that you use like cash at the various food booths.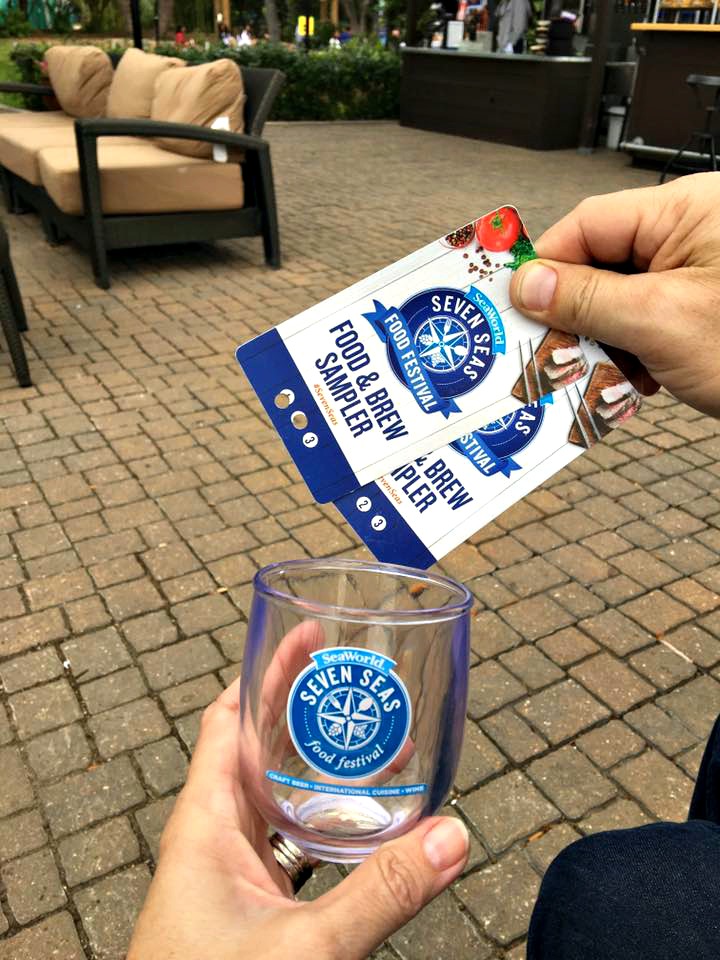 The Seven Seas Food and Wine Festival is happening now through May 29th, so you have plenty of time to get in on the fun! For more info go HERE.
Thanks for reading!