Easy breakfast ideas with Thomas' English Muffins
(This post may contain affiliate links. Read my full disclosure.)
What is your favorite on-the-go breakfast food? We love the versatility of Thomas' English Muffins. Here are 5 easy breakfast ideas for busy families at any time of year.
This post is sponsored by Thomas', all opinions are my own.

'Tis the season for busy, busy, busy. No matter how much I tell myself "This is going to be the year where we're going to have super low key holidays," things always seem to pile on this time of year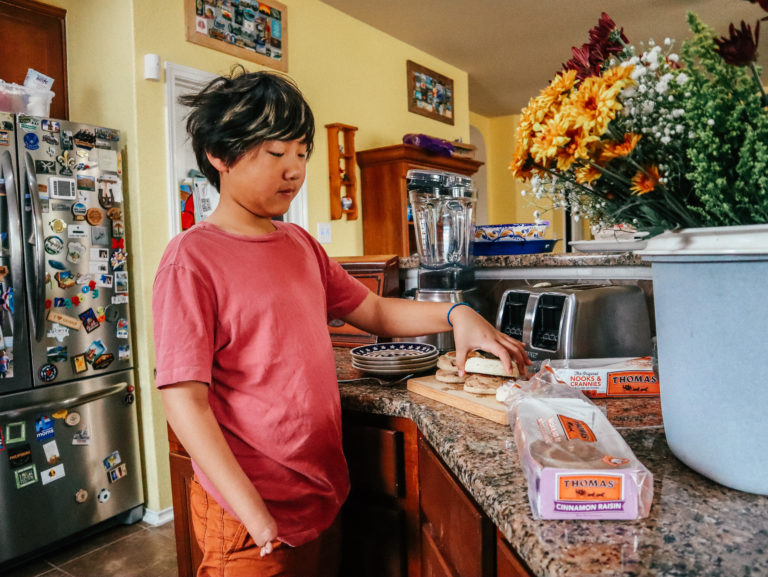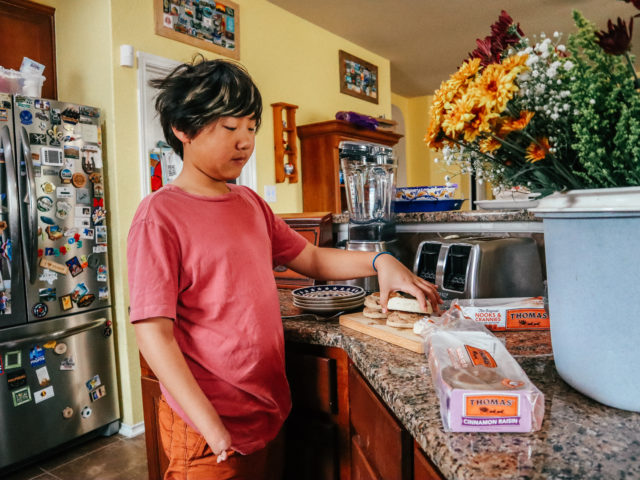 While I can't make everything easy and stress-free, I'm pretty sure I've managed to make breakfast and snacks stress-free with these easy breakfast ideas with Thomas' English Muffins.
Most of these English Muffin breakfast ideas are things my kids (11) can make by themselves or with minimal supervision. All of them are quick and use easy to find ingredients.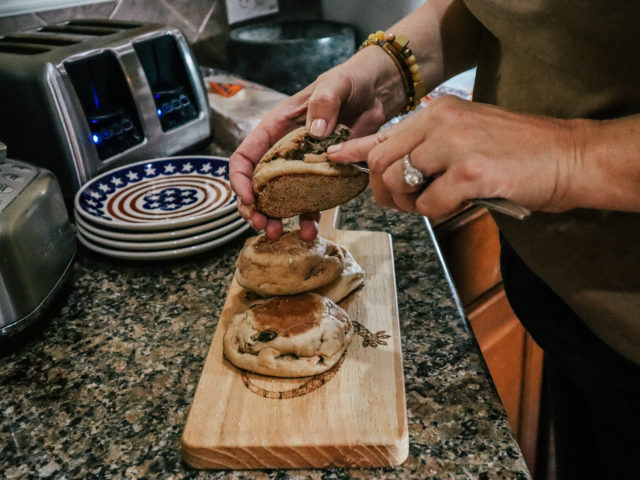 And, it should go without saying that Thomas' English Muffins are pretty terrific toasted with butter and jam, but there are so many more fun and delicious things you can do with them.
Many of these make great take-a-long breakfasts, depending on what your views are on peanut butter in the car are!
1. Peanut Butter and Banana
This is my favorite quick and balanced breakfast. Slather on peanut butter or any other nut butter, sliced bananas and a dusting of cinnamon. or cocoa powder. This is a nice balance of protein and carbs and it's very easy to make.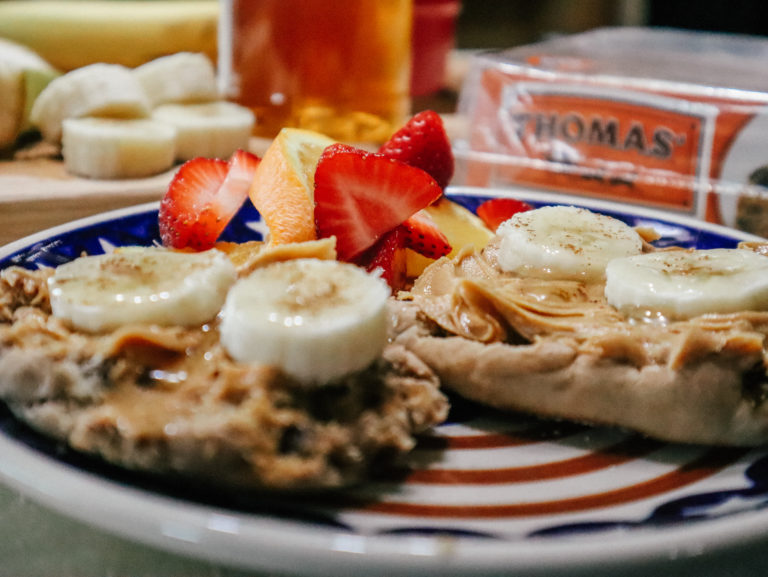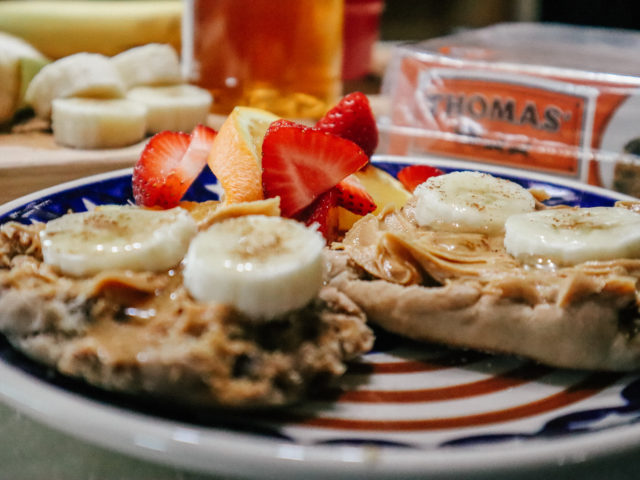 If you really want to kick this up a notch, drizzle some honey on top.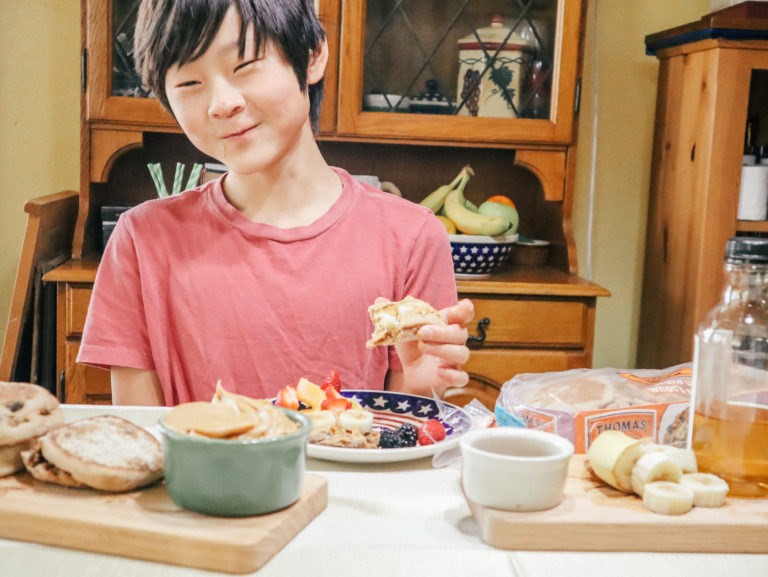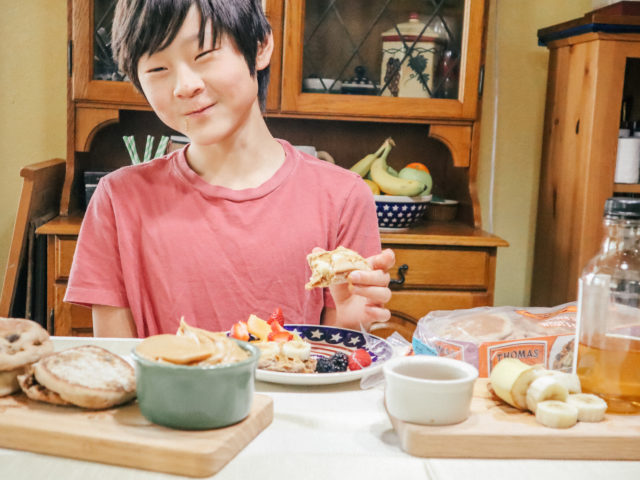 2. Cream Cheese and Berries
If you like a little sweetness, top your English Muffins with cream cheese and berries. We really like the strawberry flavored cream cheese for extra sweetness.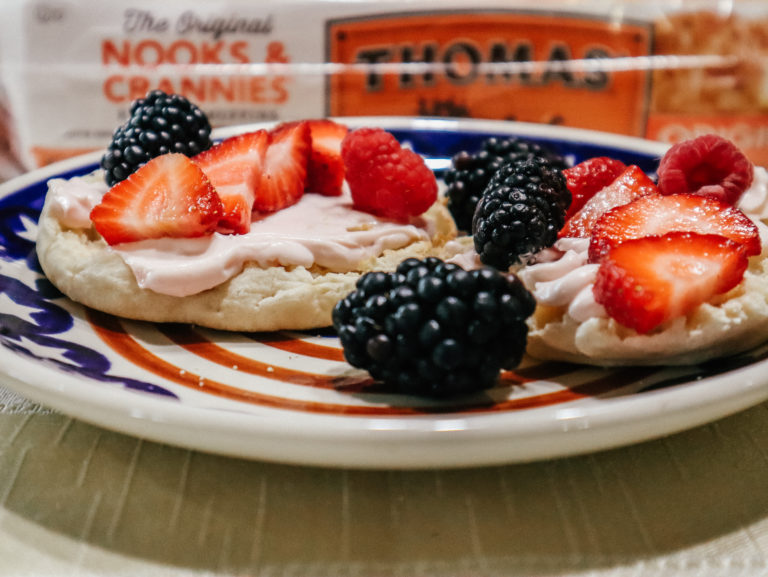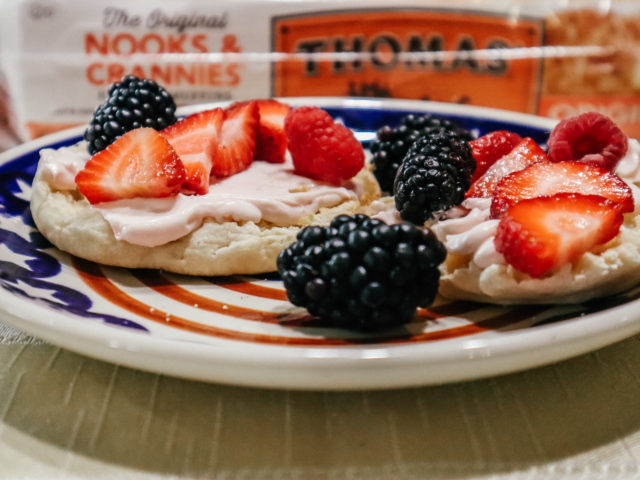 This flavor combo is perfect with the cinnamon raisin English Muffins.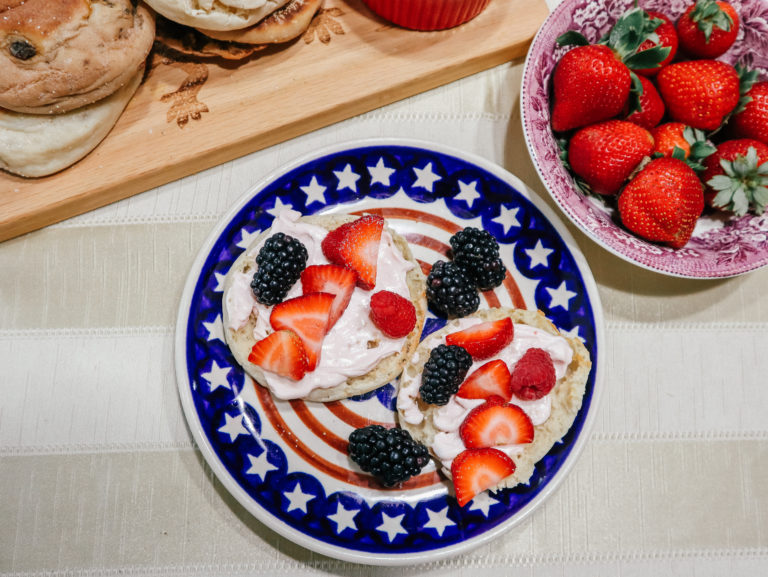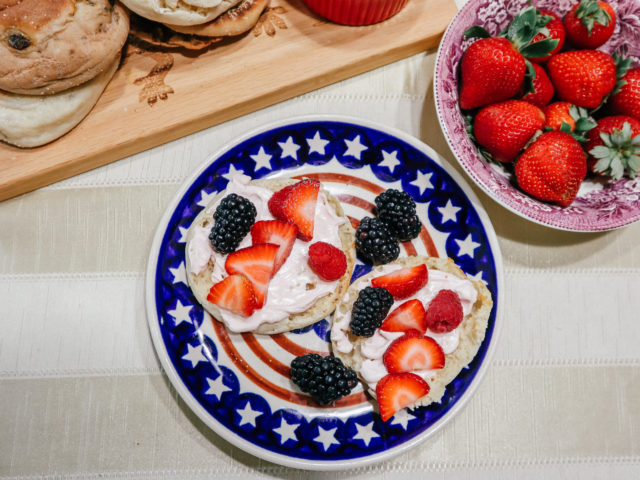 3. Breakfast Sandwich
We have been on a breakfast sandwich kick lately. It's much cheaper to make these at home than go to a drive through. We even bought these fun egg molds!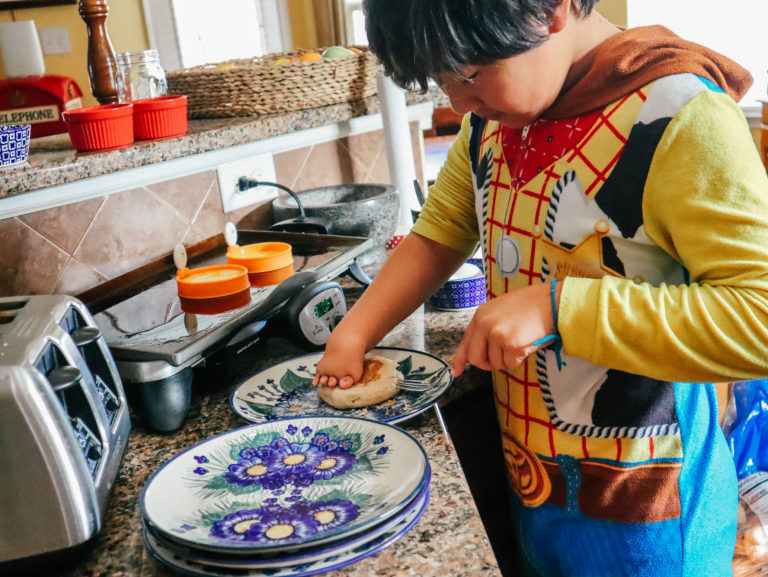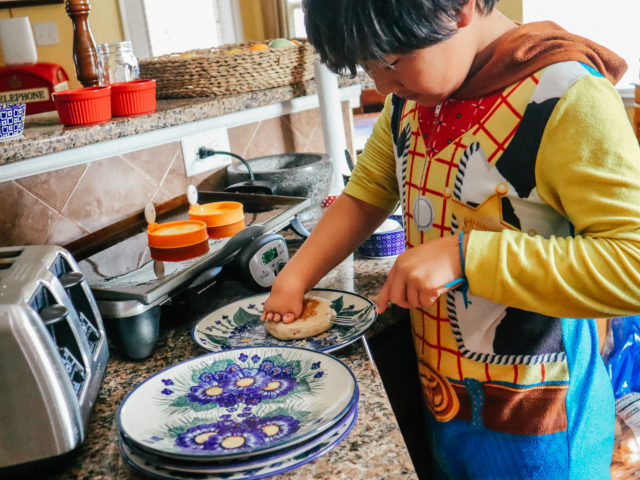 We like using the light multigrain variety for these. You can put lots of different things on a breakfast sandwich. We stick with turkey sausage, eggs and cheese – simple.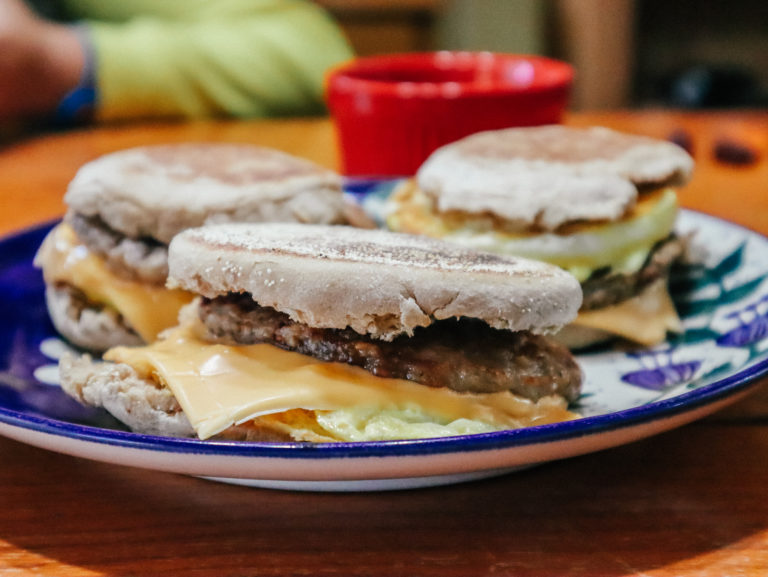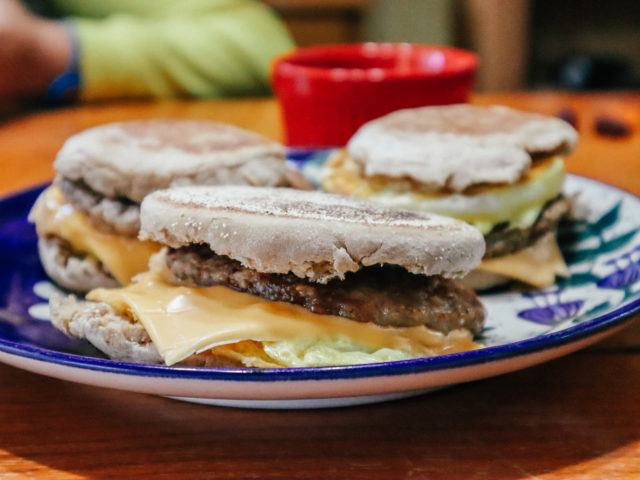 4. Chicken Salad Melt
If you're looking for something more savory top your Thomas' English Muffins with chicken salad and a slice of cheese and broil until everything is hot and bubbly. You can use homemade or prepared chicken salad or sub turkey, tuna, or ham salad. We love to sprinkle a little paprika on top.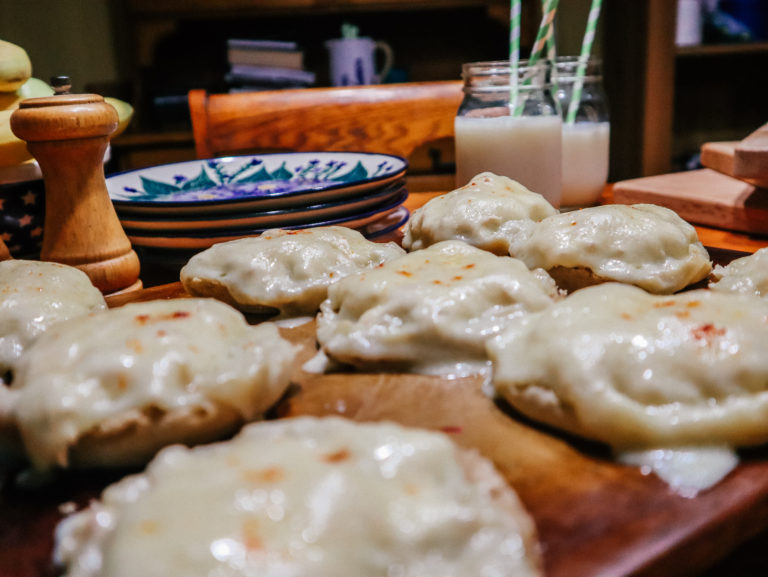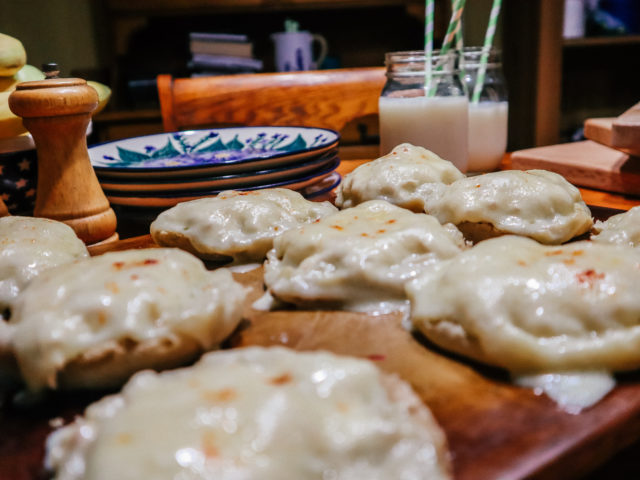 5. Cream Cheese and Bacon Jam
If you haven't tried this you are seriously missing out. It is the absolute BEST thing. I think this would be great with a sprinkle of fresh chives.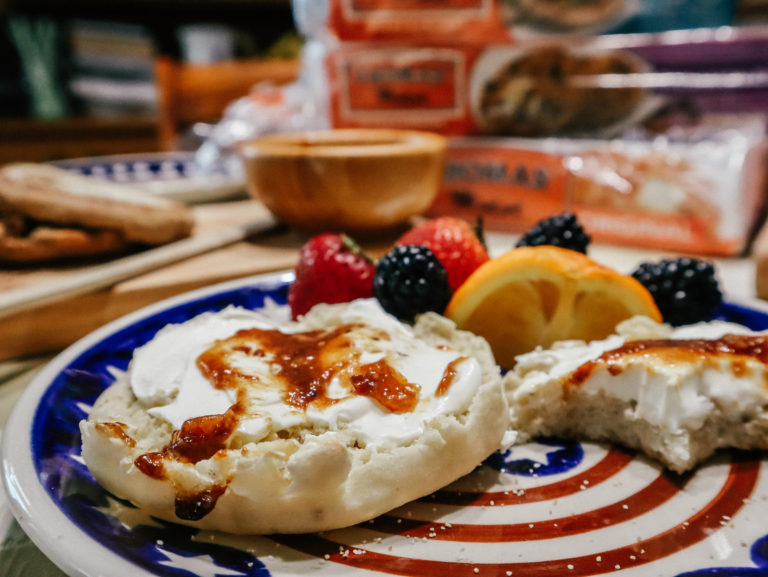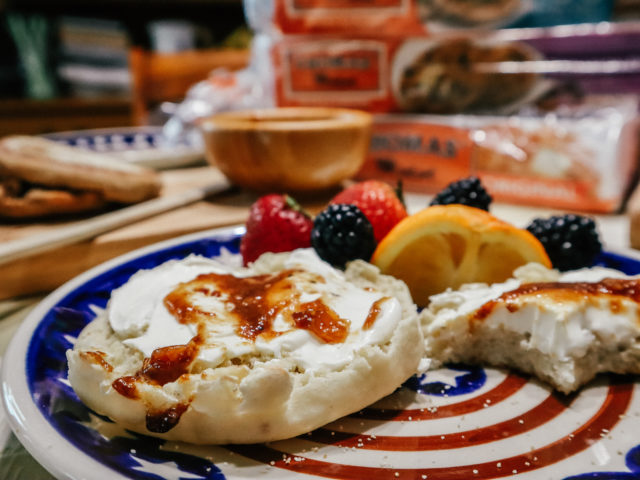 6. Using Leftovers
Anything can go atop and English Muffin. Leftover pulled pork, avocado and tomato slices, hummus, taco meat…literally anything. If you can put it on a bagel, a tortilla or a bun, you can put it on a Thomas' English Muffin. I plan on trying one with leftover turkey and cranberry sauce. I'll let you know how that goes but I'm 100 percent positive it will be delicious.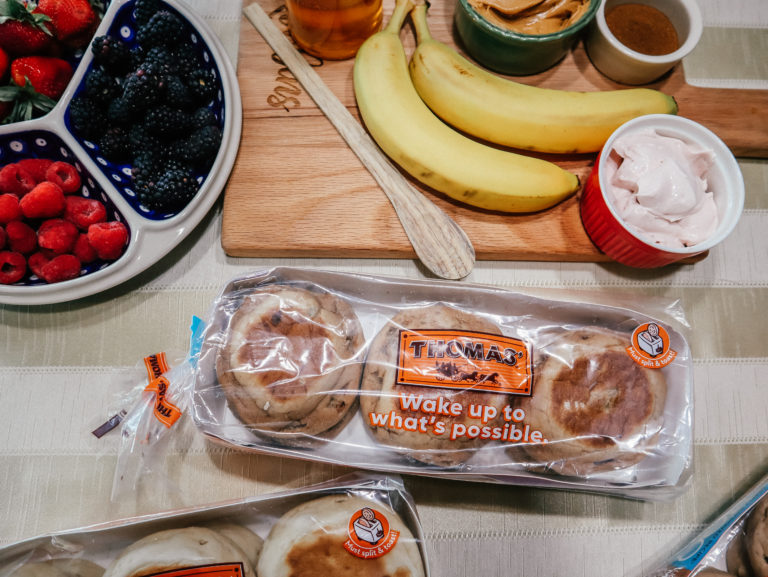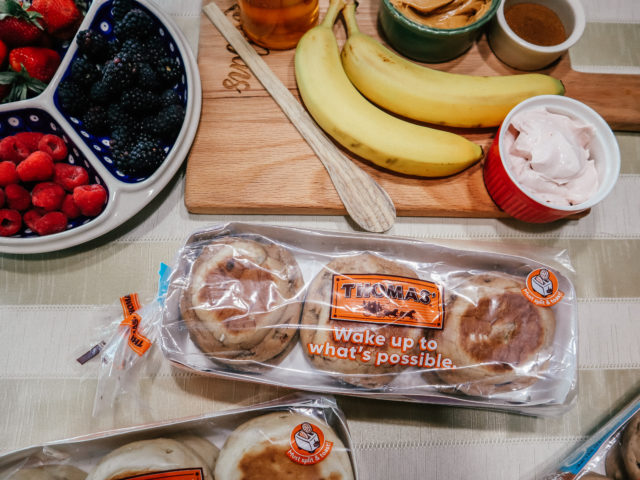 If you're having company over the holidays and need to set up breakfast where people can help themselves, an English muffin bar is easy to set up. Grab the toaster, packages of Thomas' English Muffins, and set out some butter, jam, honey, peanut butter, cream cheese, and some fun stuff to put on top, like fruit or mini chocolate chips. Whatever you have in your cupboards – that's part of what makes this idea so genius.
Buy Thomas' English Muffins at H.E.B. Available in 6 count packages original, light multi-grain, and cinnamon raisin.