Natural Skincare Products I'm Loving This Winter
I am a beauty junkie…I love trying new skincare and makeup products and I especially love products that are made with quality ingredients that are ethically produced. Yeah, I know…I'm getting a little bit crunchy in my middle years and that's not really a bad thing. Check out what natural skincare products I'm loving this winter.
This post contains affiliate links, which means I may earn commission off of products you purchase through my website.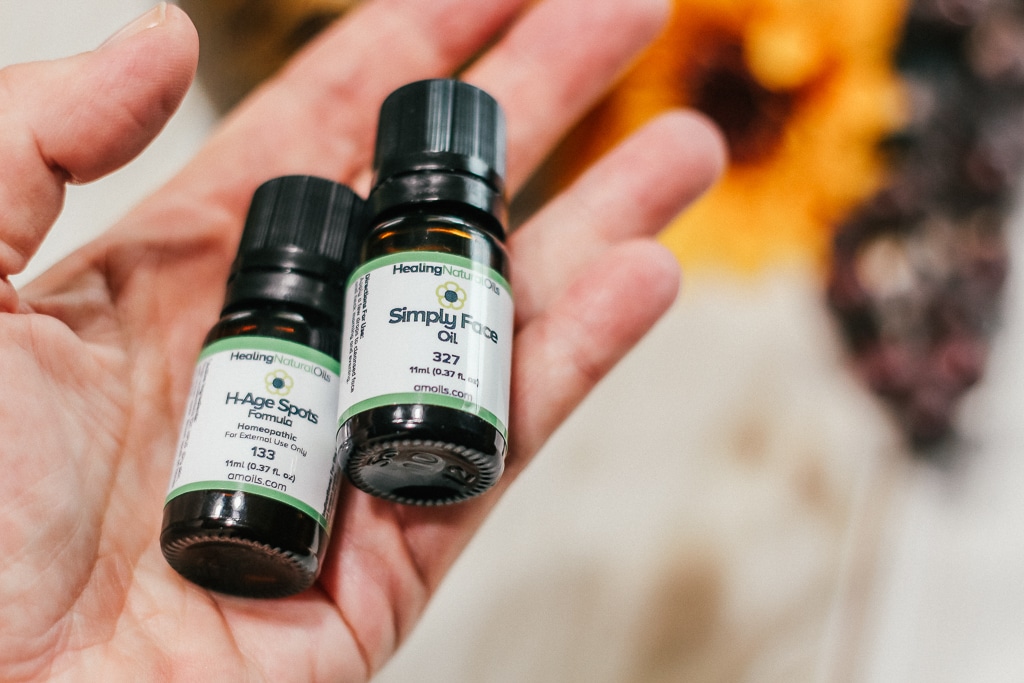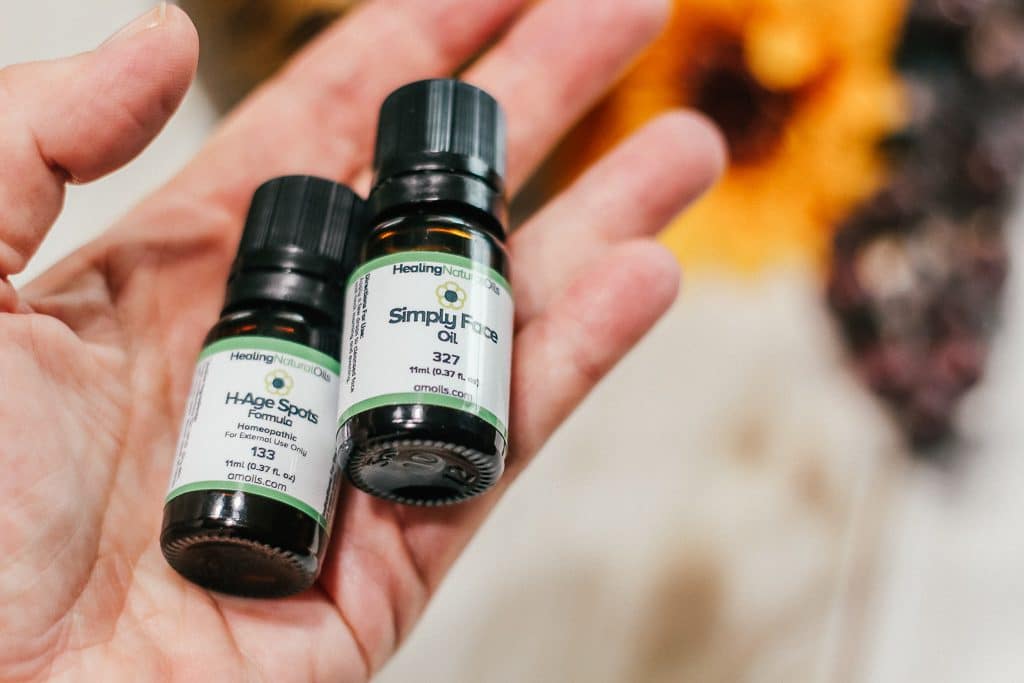 Natural Skincare Products I'm Loving This Winter
Even though most people would argue that Texas doesn't really have winter, it really does get cold here sometimes and I notice my skin changing in the winter. I love the Simply Face Oil because it feels good and moisturizes my skin without leaving a sticky or overly oily residue. Even though I have dry skin, I don't want something that makes my face feel oily. It's made of a blend of argan and chia seed oils, rosehip seed oil, grape seed oil, jojoba seed oil, hazelnut oil, geranium seed essence, and frankincense essential oil. In other words, it smells amazing.
Healing Natural Oils are manufactured in the USA and use only the highest quality ingredients. In addition to the Simply Face Oil, they sell many other products to serve your wellness an beauty needs. They don't use pesticides, herbicides or any synthetic chemicals. They don't test on animals or use animal products at all and their oils come in an environmentally friendly glass container and are shipped in plain, hassle-free packaging. I hate when I order something online and there's a ton of unneeded paper and plastic wrapping in the box. I re-purpose where I can but it always makes me shake my head and wonder why companies waste so much on packing material. Healing Natural Oils doesn't do that…it's a great product and their willingness to engage in environmentally friendly packaging and practice good ethics makes me love them even more.
Okay, I know time is marching on and it's marching right across my face. And yes, I know that's a quote from Steel Magnolias (FULL of great quotes, by the way.) And yes, I know that no product is going to reverse aging but that doesn't mean I don't want to do what I can to improve my skin's appearance.
I have a couple of age spots on my face. They're pretty faint and I haven't noticed them getting darker and I'm hoping they don't invite a bunch of their friends to come to the party. They're pretty easy to mask with makeup (at least for now) but I don't always wear makeup. I'm hoping the Natural Formula for Age Spots and Dark Spots from Healing Natural Oils can help.
This formula is designed to diminish the appearance of age spots within several weeks and you will notice a more balanced skin tone. For best results, the product needs to be applied two-three times a day to clean skin. More info can be found HERE.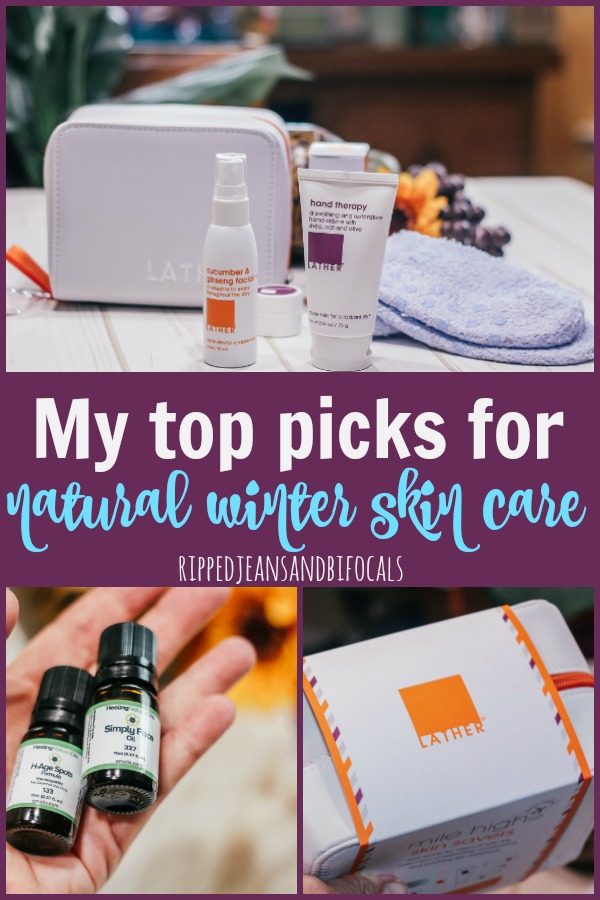 If someone in your life is a frequent traveler, this makes an amazing gift. And, if you're a frequent travel, get it for YOU…and it's on sale right now so if you have any guilt over treating yourself (which you should not) then the reduced price should ease that a bit. I got this last month and had a peek at the website when I was preparing this post and was excited to see that it's on sale for $49 versus $80. I'm not sure how long that sale price will last, so go snag one.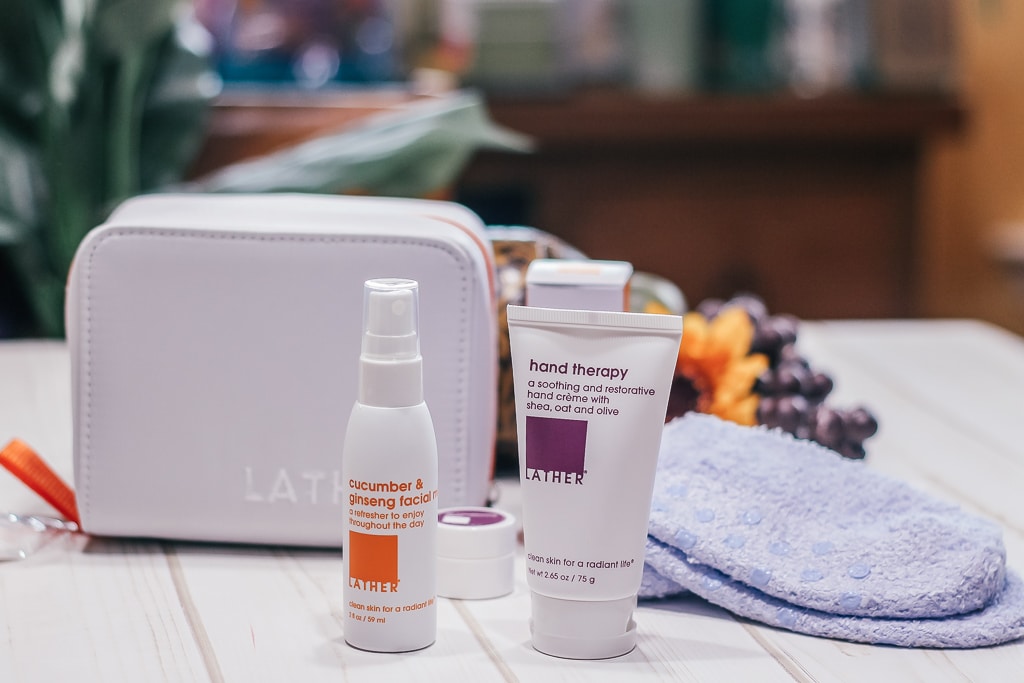 The Mile High Skin Savers contains:
Cucumber & ginseng facial mist
Moisture magnet (this stuff is AWESOME and I'm going to have to buy more by the time I actually travel because I've just about used it all.)
Hand therapy
Lip conditioning balm
Eye mask
Soft slipper socks
4 cotton pads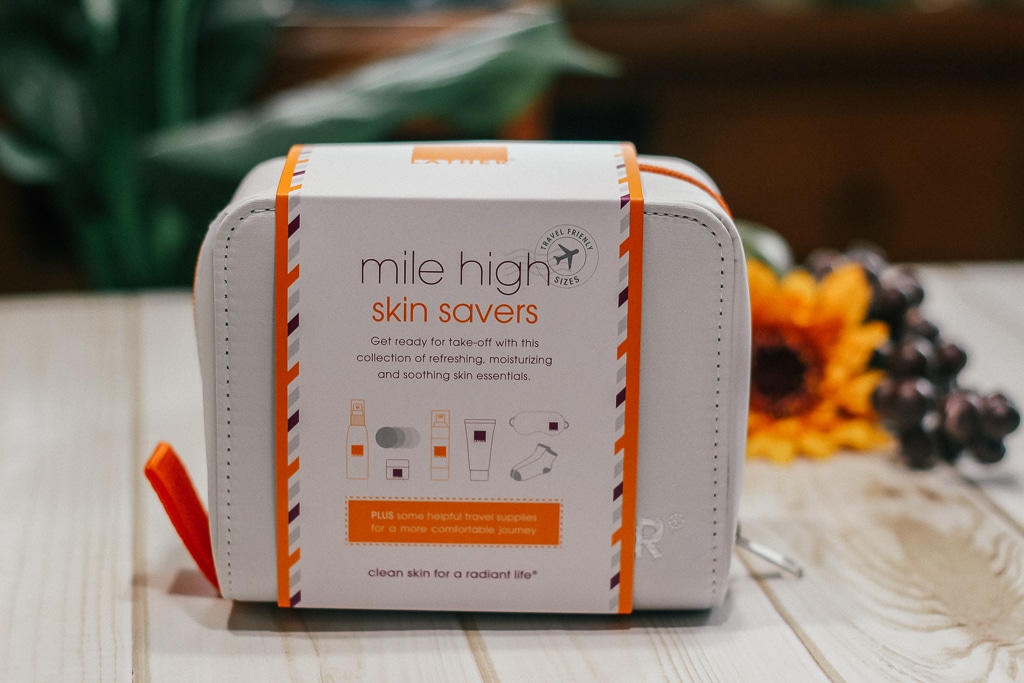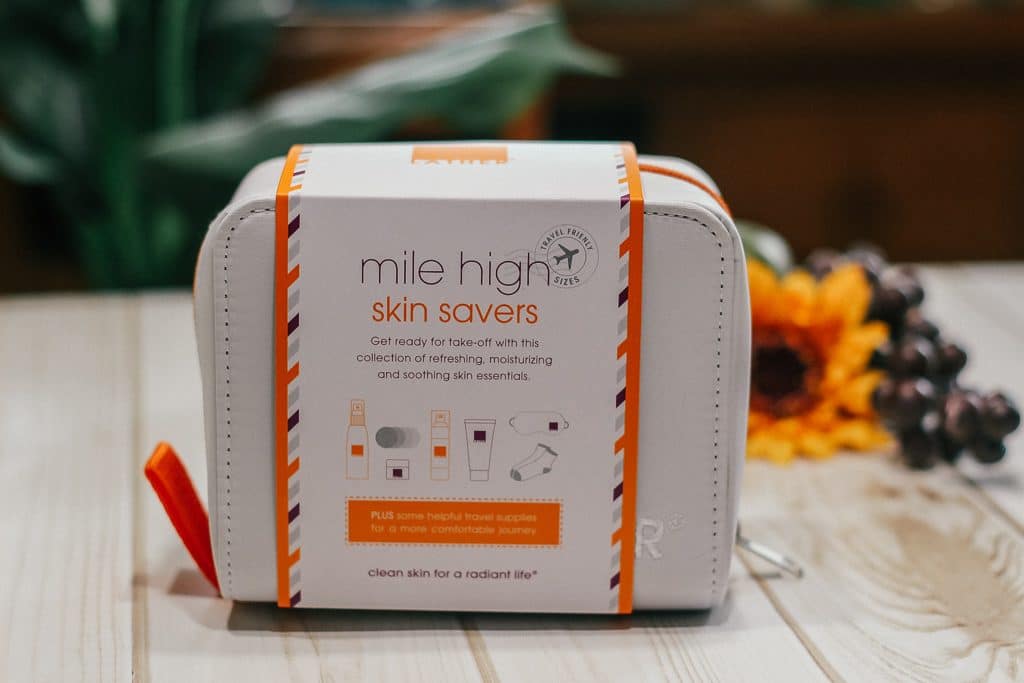 It also comes with a cute white toiletry bag to carry your in-flight essentials in, and the small sizes are TSA compliant. Even better? No parabens, sulfates, mineral oil or synthetic fragrance and colors. Vegan. Never tested on animals.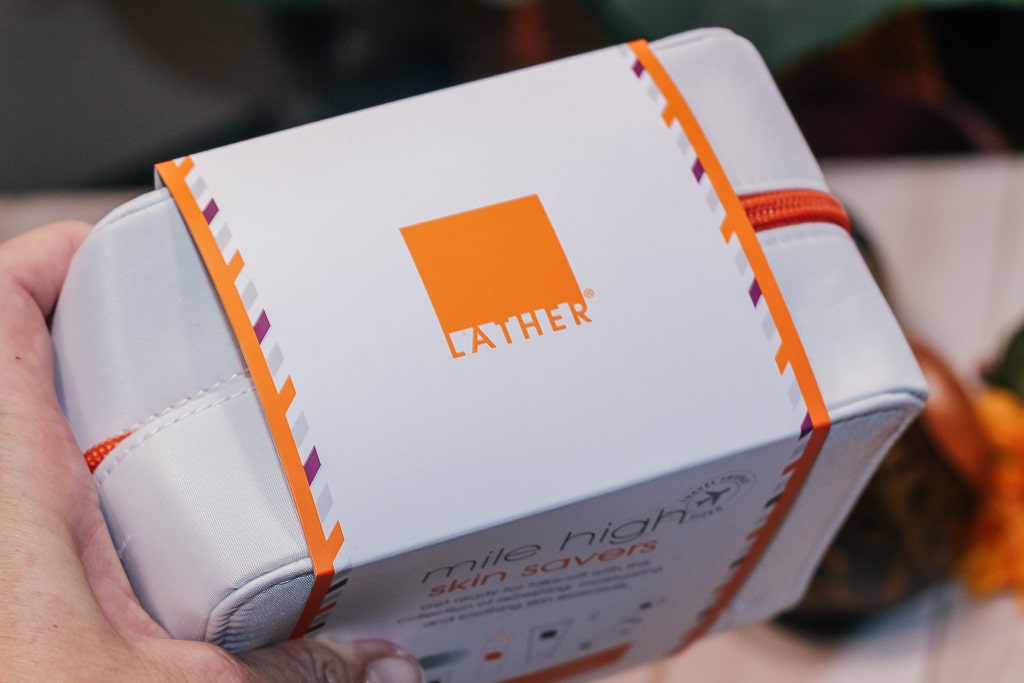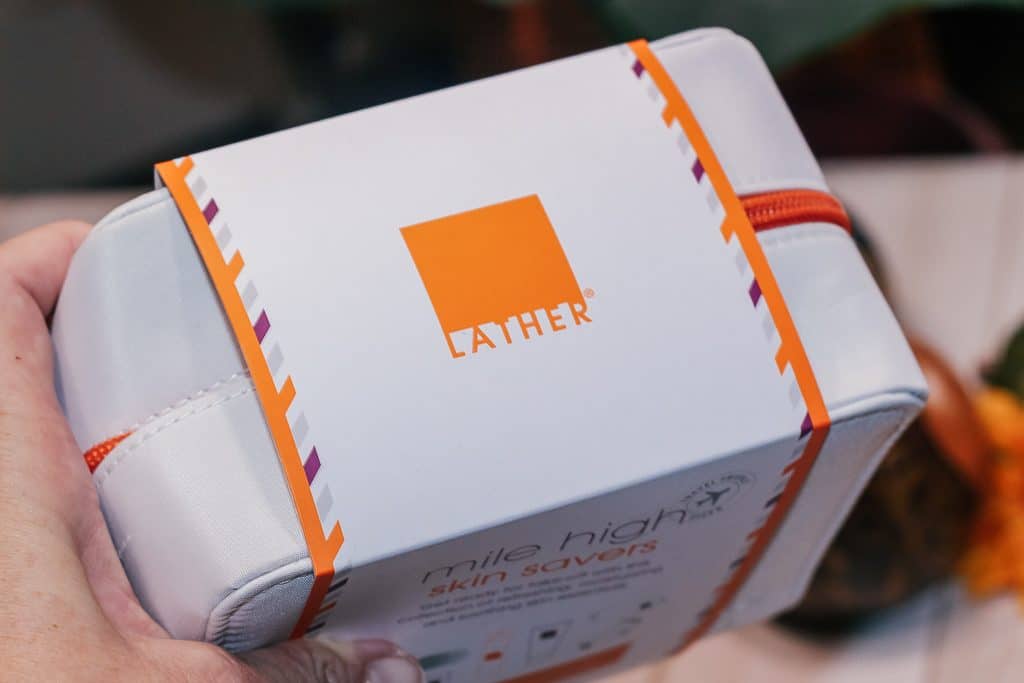 Flying makes my skin tired and dry and unless you're springing for first or business class, you're probably not very comfortable. These little goodies that make you more comfortable really do help. Get yours here. There are also lots of other options for skincare/travel bundles, so have a look around their site.
I hope you've enjoyed my picks for natural skin care products. I'd love to know what your favorites are to keep your skin glowing in the winter.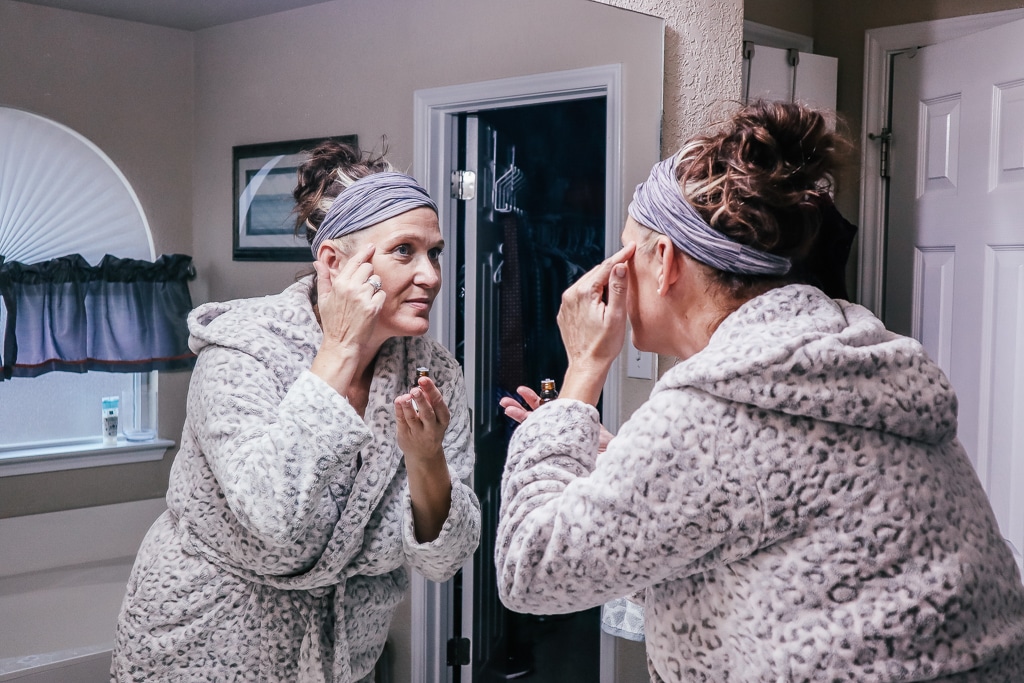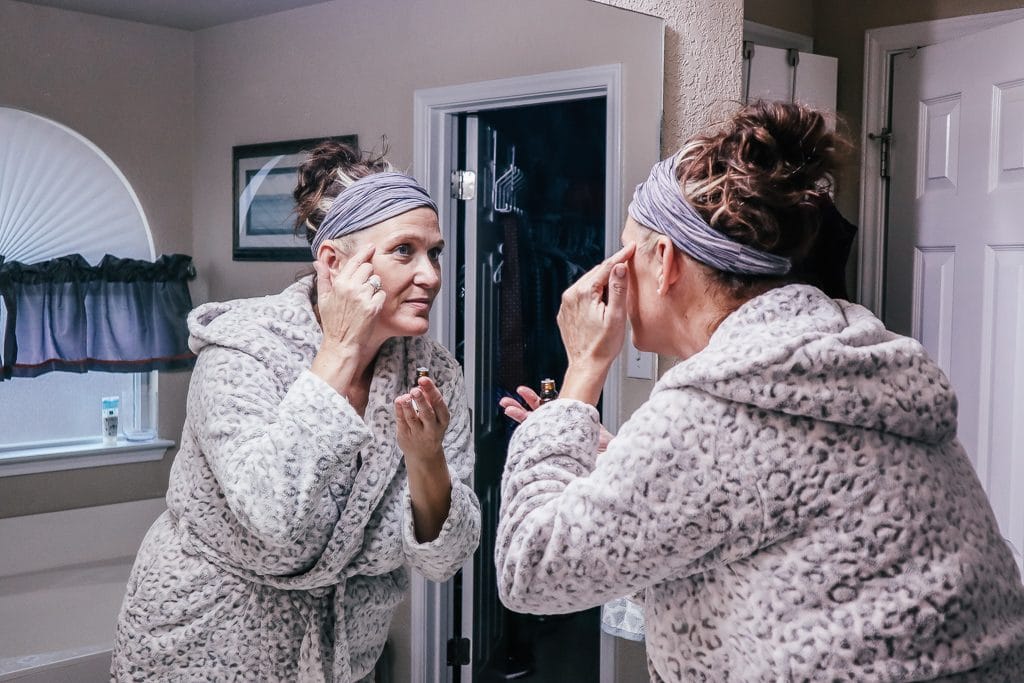 Free Blue Chamomile Make Up Remover with order $75+ Save Now