Marvel Universe Live! Age of Heroes is now in San Antonio and you must go
Marvel Universe Live! Age of Heroes opened last night in San Antonio. If you are a Marvel fan, you need to go. And, if you aren't a Marvel fan, you still need to go. I bet this show will turn you into one. But seriously, have you BEEN to the movies during the past five years? Maybe we need to talk more about Marvel fandom, but that's kind of another story.
My family and I received complimentary tickets to Marvel Universe LIVE! Age of Heroes. All opinions are my own. 
Marvel Universe Live! Age of Heroes is a live action show with cutting-edge special effects, aerial maneuvers, pyrotechnics, martial arts, motorcycle stunts and more.
Star-Lord, Gamora, Rocket, Groot, and Drax make their live production debut bringing their courage and misfit wit to Marvel Universe LIVE! Alongside Iron Man, Captain America, Thor, Black Panther, Hulk, Black Widow, Wasp, and Iron Fist, the Guardians of the Galaxy help fight the scheming, menacing, and loathsome villains Loki, Yondu, and Green Goblin.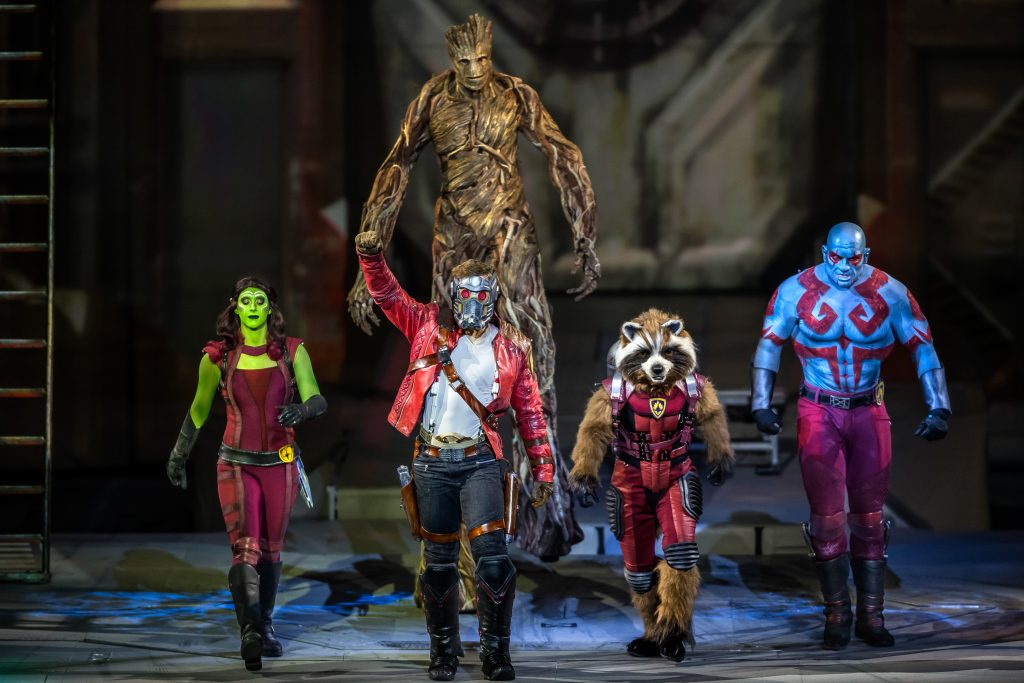 I was worried that seeing my favorite superheros who were…I can't bring myself to type the world "killed" because I still have hope but you get what I'm talking about…in Avengers: Infinity War would be confusing but it was actually not. Marvel has left a lot of unanswered questions about a few of our favorite superheros but I was able to put that aside and enjoy the spectacular show and rooting for some of my favorite characters. Besides, I still have hope.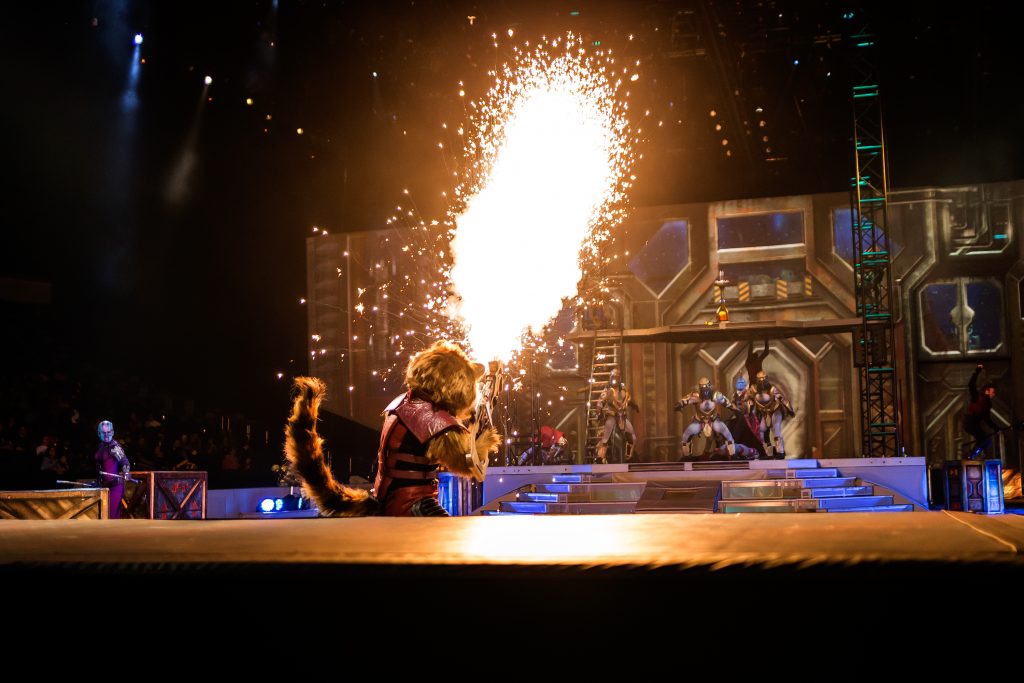 The special effects were awesome and the characters were very true to what we've come to know and love in the movies. You're missing some of the nuances that the actors that portray the various MCU characters but the show is so action-packed and so special effects and stunt heavy that you're not really focused on things like that. There's so much to love about Marvel and this is an entirely unique experience. My family loved it.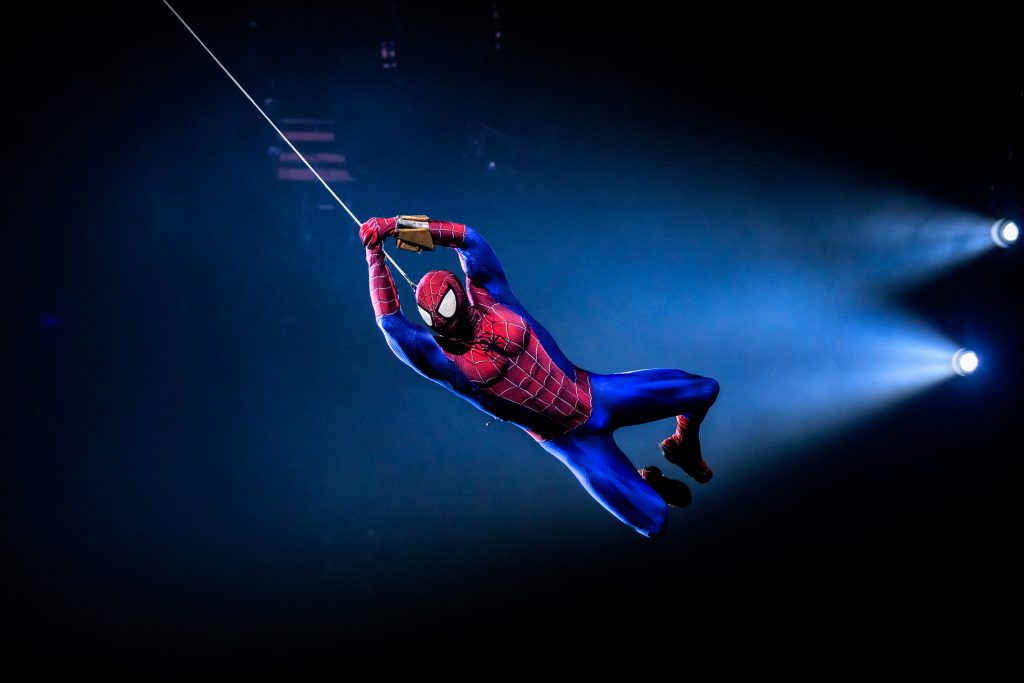 Marvel Universe LIVE! is produced by Feld Entertainment, the same company that brings us Disney on Ice. If you can use that as a frame of reference and understand how Frozen the movie isn't exactly like Frozen on Ice but still beautifully captures the characters for a fantastic experience, then you can enjoy Marvel Universe LIVE! without trying to draw too many parallels to all of the products in the MCU – Marvel Cinematic Universe. Look at me sounding like a real Marvel fangirl. I blame Thor.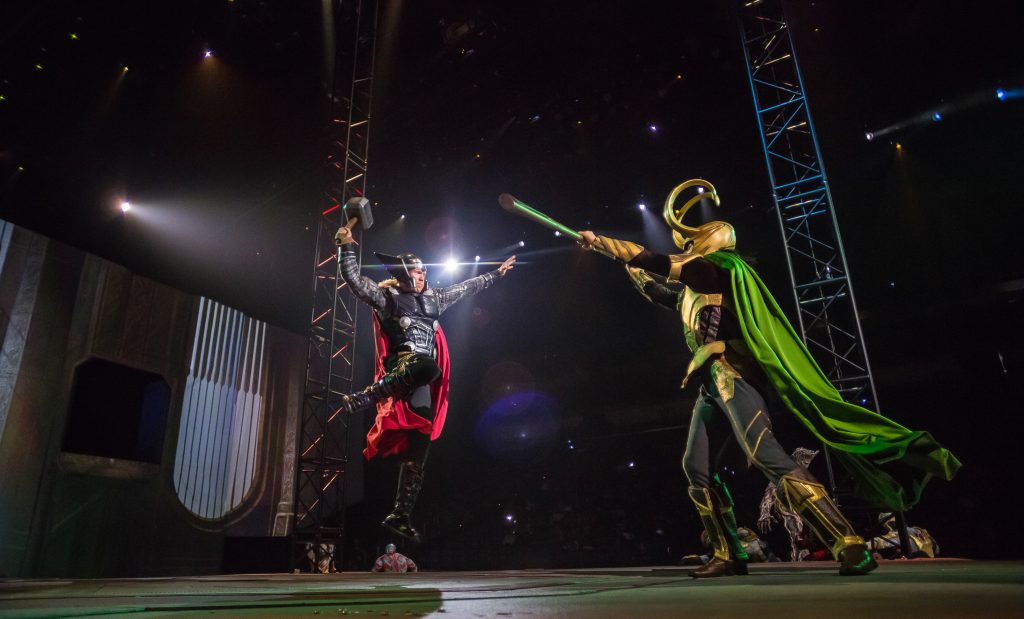 Marvel Universe LIVE! Age of Heroes is SUPER family friendly. My two eight year old boys loved it and were on the edge of their seats the entire time. If you have younger kids and some of the MCU is too intense for them (my kids haven't seen Avengers: Infinity War) then this live show is PERFECT. It allows them to have the superhero experience without some of the darker and more intricate plot development that will bore them or freak them out. Older kids and adults will love this, too, if you can resist the urge to try and make this fit into the MCU – don't. This is a completely original story line and spoiler alert: good prevails over evil. The special effects are great and the whole show is very high energy. The costuming is also top notch, especially Groot.
The show is about two hours, with two segments that last about 45-minutes each with an intermission in the middle.
Parking at the Alamodome isn't included in your ticket price and the Alamodome doesn't allow you to bring in bags unless they are clear, so plan for that. There are plenty of places to buy merchandise and Marvel-themed snacks. There's also some photo opps and face painting, so get there early and allow yourself some time to look around. None of the merchandise or extra experiences are included in your ticket price.
Just five more shows left in San Antonio!
Friday August 3rd, at 7:00, Saturday August 4th at 11:00, 3:00 and 7:00, and Sunday August 5th at 3:00. All performances are at the Alamodome.
Tickets for Marvel Universe LIVE! start at $25. All seats are reserved, and tickets are available at Ticketmaster or by visiting the Alamodome box office. More HERE about Marvel Universe LIVE! This show will be at various locations across the United States in 2018.