It's my story, too – Why I write about adoption
(This post may contain affiliate links. Read my full disclosure.)
I struggle with writing about adoption and motherhood all the time. That might seem like a funny thing to say, considering the words "adoption" and "motherhood" appear in the tag line of my blog. But, it's complicated.
I write for a variety of reasons: to clear my head, to document life, to earn money, and just because I like it. The "connecting with others" aspect of adoption writing is fulfilling. It's nice when I get a "yeah, me too" comment or email. I get a warm fuzzy when people tell me their adoption stories and I like the kinship and community I feel with other adoptive families…even if they're different from me in just about every other way.
But, I struggle sometimes. I wonder if my transparency will come back to bite me one day. And by transparency, I mean oversharing. Transparency sounds so much better, right? Do I reveal too much about my kids, our lives and my own feelings? Words on the internet are forever, like a bell you can't un-ring.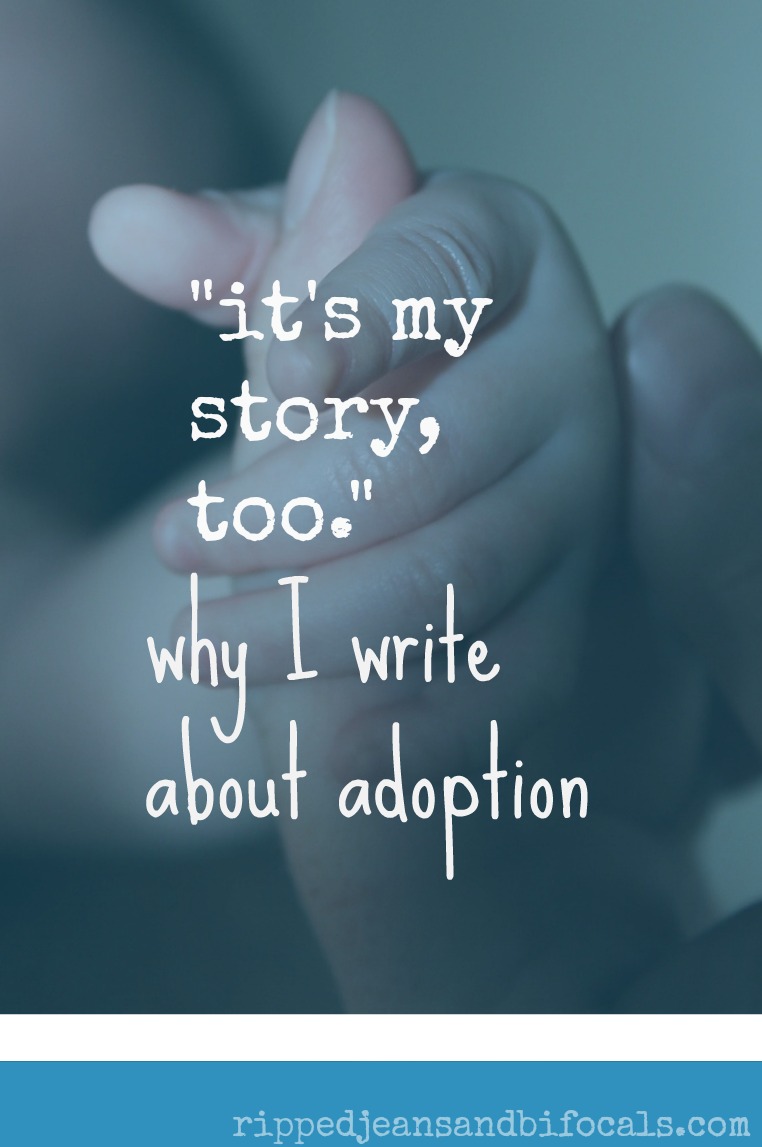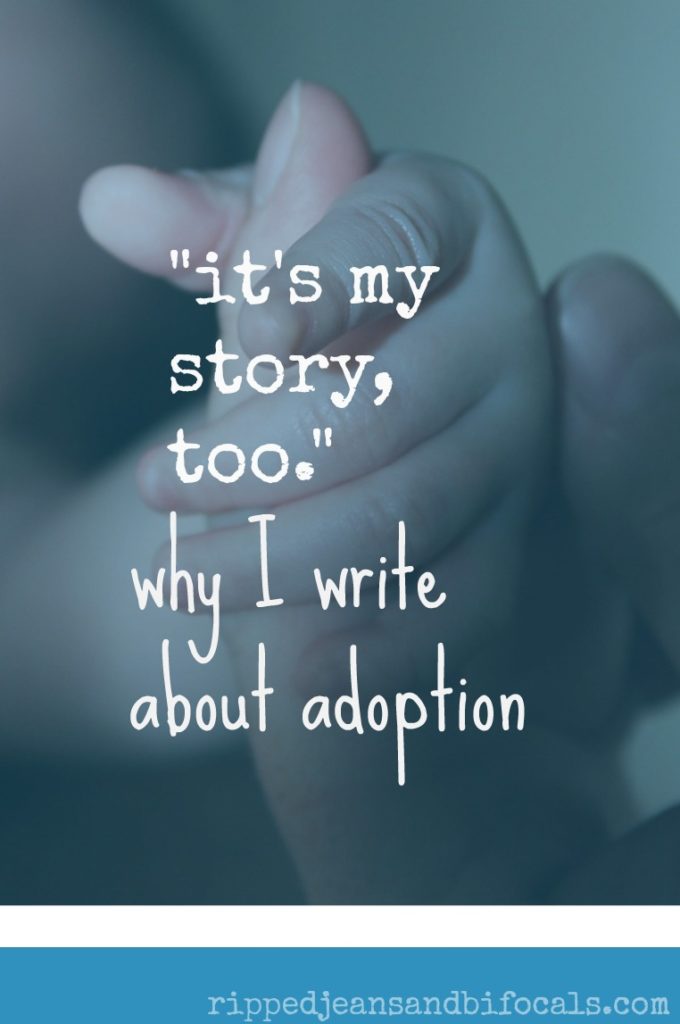 Adoption isn't sunshine and unicorn farts. There are hard days. Writing about the hard days helps things make sense in my head. Sharing the words with others makes me feel connected and not so alone…and maybe my words sometime helps someone else feel connected and not so alone, too.
I've taken criticism from other adoptive families for sharing too much. Don't I consider what my children will think if they read my words someday?
My answer to this? Duh. I mean, of course I do. I don't put anything out there for public consumption unless I've given it some thought (those passive-aggressive Facebook statuses don't count, right?) Although I can't know what will or won't cause ripples in the future I can at least consider the consequences of sharing information that might cause someone else pain or embarrassment.
But here's the thing.
My kids are growing up with the complete understanding that their mother has flaws. Lots of them. If I tried to hide my shortcomings from my children, I doubt I could fool them for very long. Being their mom isn't always easy for me, and as they get older they're going to know that.
[Tweet "My kids are growing up with complete understanding that their mom has flaws. Lots of them."]
International adoption is hard, sort of weird way to bring a kid into your family. I had my time where I really struggled with everything: bonding, attachments, my child's health issues, post adoption depression and in general feeling like I was a sucky mom.
Telling my story has helped. It's helped me and it's helped others in the process.
I try to consider my family's privacy. I know my son may not enjoy someday reading about my struggle to feel like his mom. But it's who I am. It's part of my journey to be the mom I am to him today. Sometimes, life is messy. Sometimes it isn't. I don't intend to hide the mess from my kids.
It's my story, too.
There are parts of my family's adoption stories that I don't tell. Distinguishing between their stories and my story is a fine line and yeah…sometimes, I get it wrong. But it's still my story. My story is woven together with the stories of other people…that's called family.
I've taken some criticism from birth parents and from adoptees. I've been flamed and trolled and Twitter bombed by people for not considering their stories. I mostly write about life as I know it. I understand there are other sides to my story, other viewpoints. I see our adoptions as a happy event but I understand that my kids may one day see things differently. I respect those other viewpoints. I even try to be sensitive to them.
But my story is still my story and I find release, validation and grace in telling it.
It's my story, too and it's still being written.
Thank you for reading.

Follow Ripped Jeans and Bifocals's board Adoption Ideas on Pinterest.
Now on to the Adoption Talk Linkup!
Today's topic is Self Care. Grab a button for your post and join Ashley, Erin, Jenni, Juliana, and me!
New to linking up? We'd love to have you join us, here's how.
A vote on Top Mommy Blogs helps my site a ton. It's super easy and besides…you know you wanna click my button.