I like big trucks and I cannot lie – Checking out the 2019 Ram 1500
(This post may contain affiliate links. Read my full disclosure.)
Texans like their trucks. We all know this, right? Big hair, big trucks, everything's bigger in Texas. We've all heard that.
I have never owned a truck, though. My dad had a truck during most of my growing up years. I've certainly driven my fair share of trucks over the years but I've never owned one or really want to. That is, until I met the 2019 Ram 1500 Longhorn. It was pretty much girl + truck = L.O.V.E.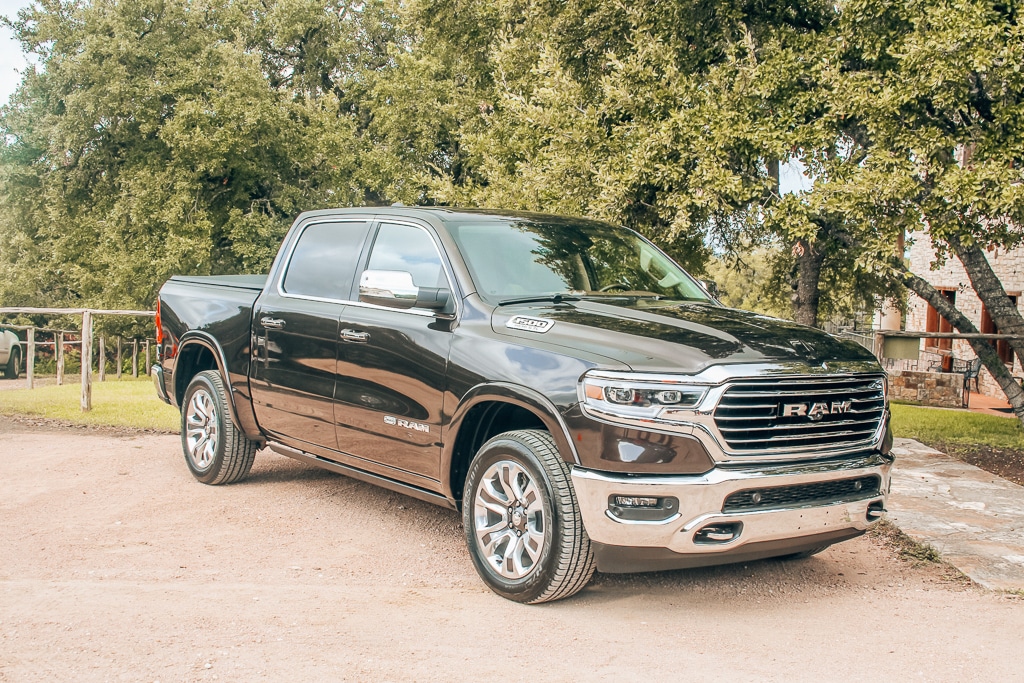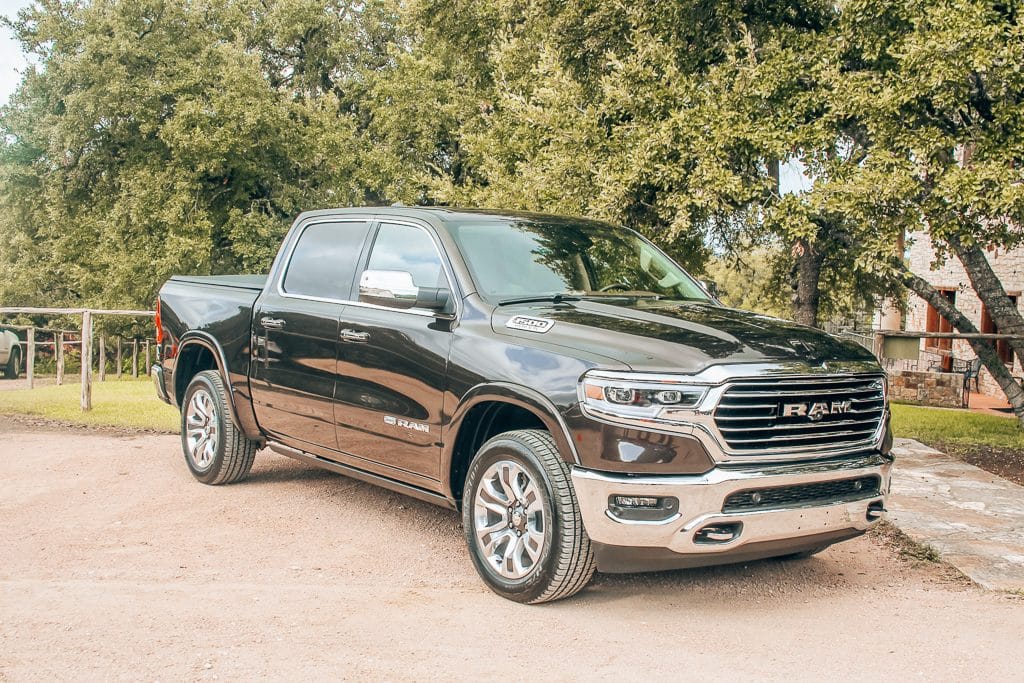 Checking out the 2019 Ram 1500
We're actually in the market for a truck right now. We're planning on buying an RV over the next couple of years and with that, we'll need a vehicle large enough to pull it, which we currently don't have. Our small SUV is on its last legs and we're planning to replace it with something big enough to pull an RV.
I saw truck shopping as kind of a necessary thing to do. Trucks are practical. Sturdy. Workhouses. Trucks aren't sexy, sleek or stylish.
Well, this truck is.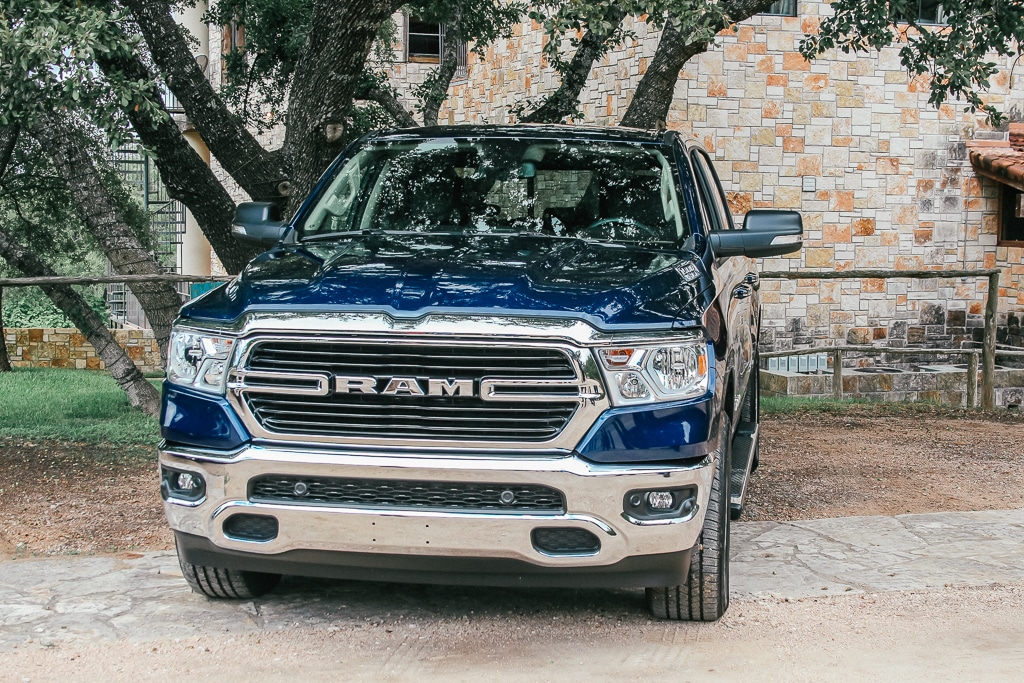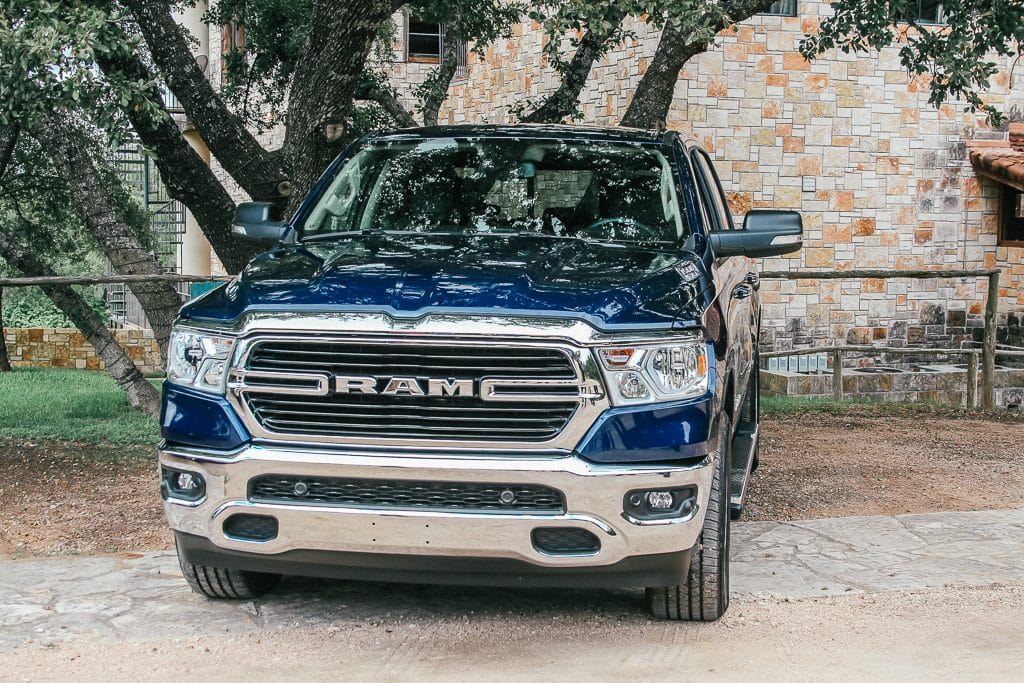 The 2019 Ram 1500 is a super luxurious ride. I've always told my husband I don't want to step out of a truck on a fancy date night wearing a little black dress and heels. First, fancy date nights where I wear a little black dress and heels  are not exactly a common occurrence. Let's just say our vehicle choices shouldn't be driven by what goes with a little black dress and heels. Second, this truck is sweet and I'd totally love to do a fancy date night on the town in it. The leather is butter soft with gold accents and the trim is made of reclaimed barn wood with branded engraving. It's luxurious, y'all, while still maintaining that rugged, "I'm a truck" vibe.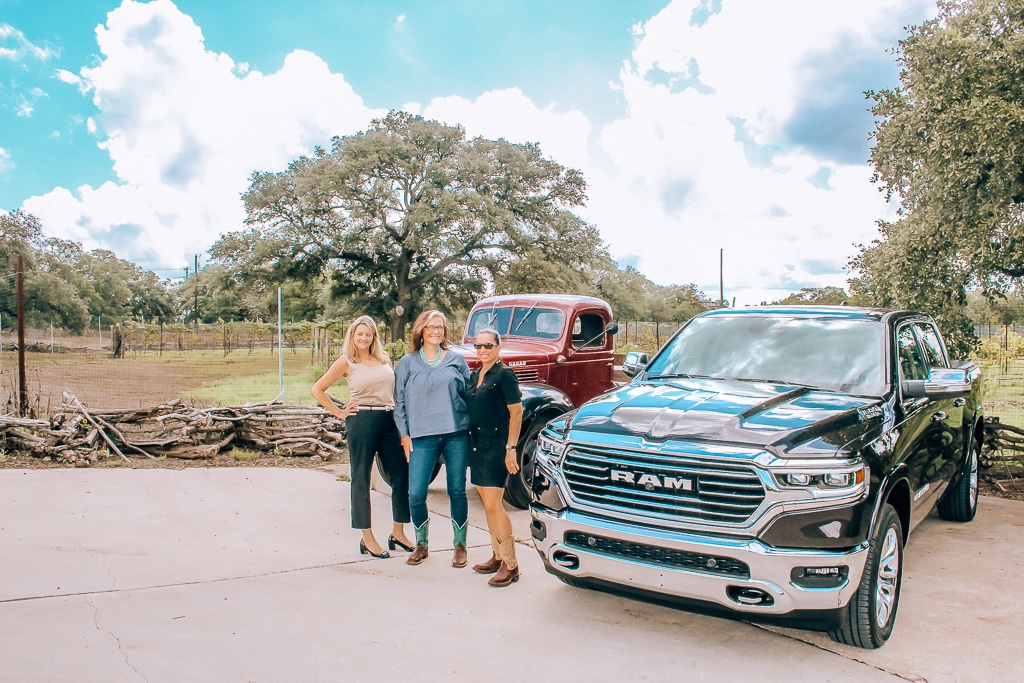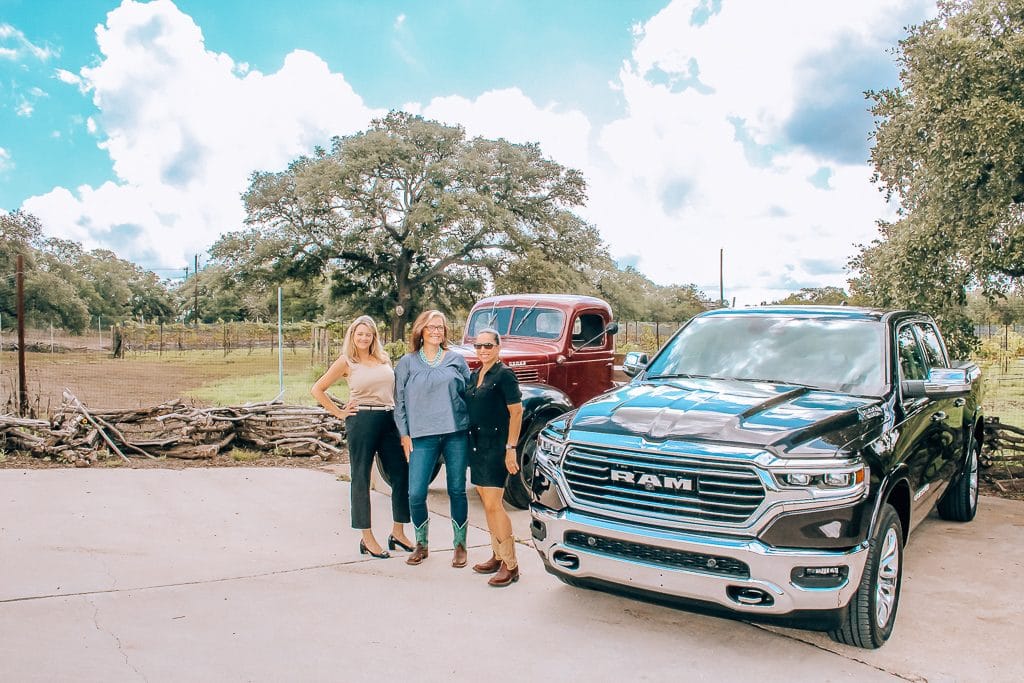 The 2019 RAM 1500 is a super-smooth ride…but just rugged enough to make you feel like you are driving a truck. I never thought a truck replacing the family car would be an attractive or even a practical option for us but this definitely makes me rethink that.
The 2019 models introduce Ram's eTorque technology, which is a mild hybrid that works with existing technologies such as cylinder deactivation, variable-valve timing and fuel shut-off to improve performance of those systems and expand their use. The eTorque technology eliminates the need for an alternator. It works as a 48-volt, but can switch to a traditional 12-volt for duties that don't include working with the engine directly. Our Ram representatives used the metaphor of a the system being a weight spotter for the engine.
There's plenty of storage and leg room in the cab. I usually feel cramped when I sit in a rear seat because I have long legs but this was roomy and luxurious. As in first class airline seats roomy and luxurious. There's also a new twelve-inch infotainment screen with split-screen capability, which will make this a perfect vehicle for family trips.
As someone who isn't used to driving a vehicle this big, I was surprised at how comfortable I felt behind the wheel. If someone told me that the RAM 1500 Longhorn was going to be my regular, everyday mom vehicle starting tomorrow, I wouldn't be mad at them.
If you're in the market for a rugged yet still comfortably and classy truck, this one will set you back about $66,000.
If you want to check out what it's like to ride in one of these babies, check out our video here: https://www.facebook.com/AGirlsGuidetoCars/videos/482129055636911/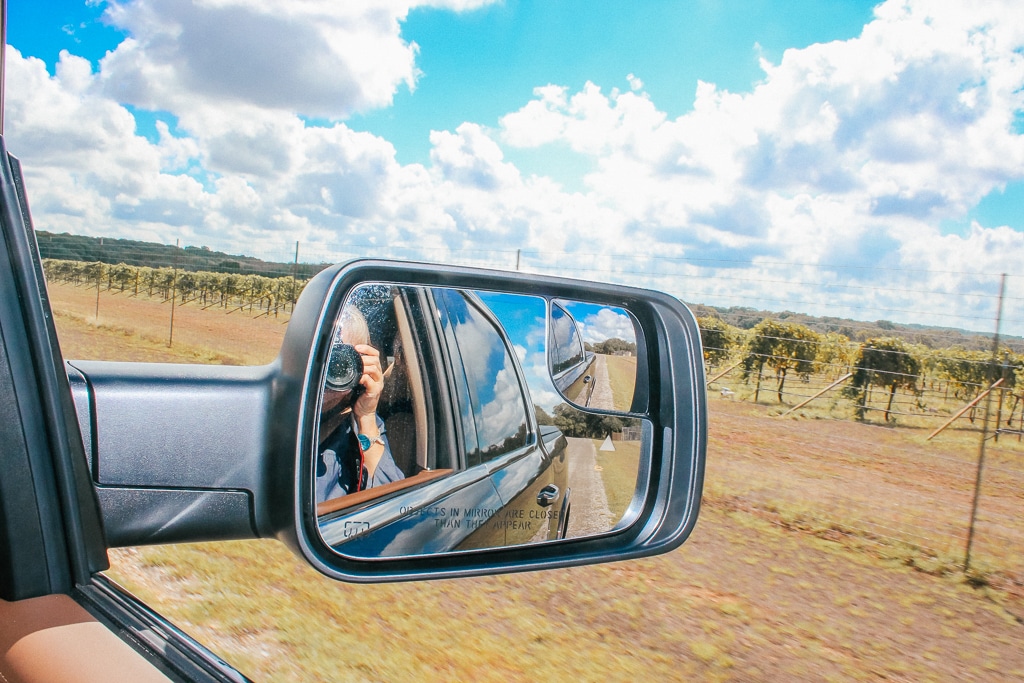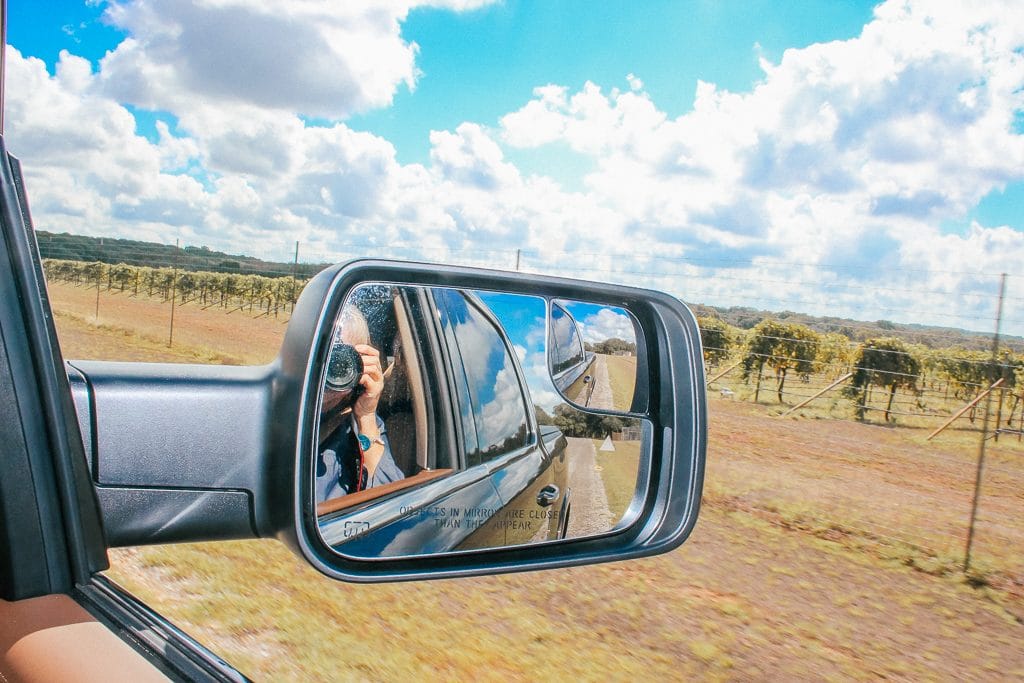 I took part in the Ram Ride and Drive Event in Driftwood Texas as a member of the Texas Auto Writer's Association. All opinions are mine.