Disney's Aladdin is coming in 2019 – Teaser Trailer and Poster
(This post may contain affiliate links. Read my full disclosure.)
Disney movies are a wonderful, magical thing. Some fall into the category of "my movies" – the classics I grew up with. Others fall into the category of my daughter's movies and still others, my sons'. There's an 18 year age gap between my daughter and my sons, so there was a period of time where I didn't keep up with all the new movie releases as much as I did when my kids were little…and certainly not as much as I do now. And yes…I know that is a really big age gap between kids. What does that have to do with Disney's Aladdin? Read on and it'll make sense!
THIS POST HAS BEEN UPDATED 3/14/2019
A new trailer was released this week that show a little more of the interaction (and music) between Aladdin and Jasmine and it gave me all the chills. Watch it here:
There were a lot of complaints about the CGI after the last trailer was released and honestly? I didn't notice. I thought it was magical and unless something is really amiss or glitchy, the technical aspects just aren't what my mind and heart are drawn to. Either way, this movie is going to be amazing and I can't wait to see the interaction between Aladdin and Jasmine.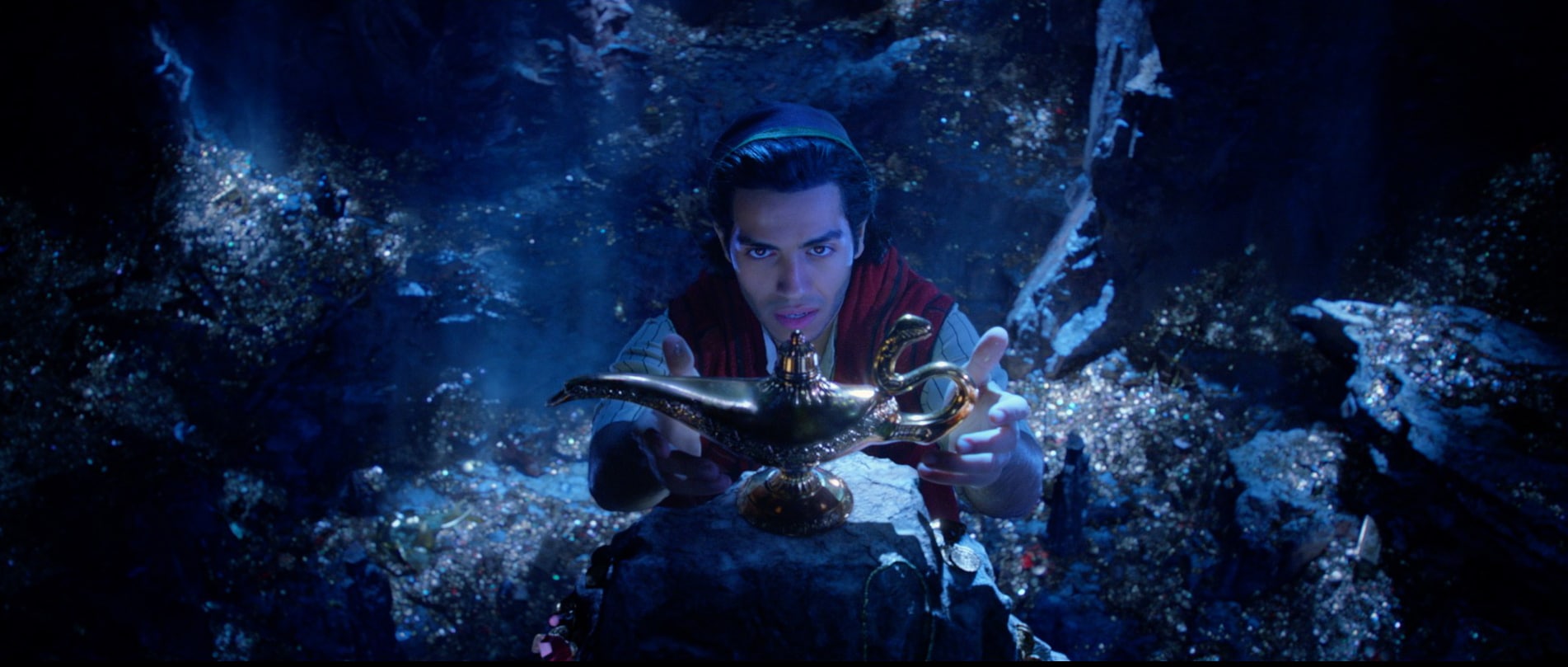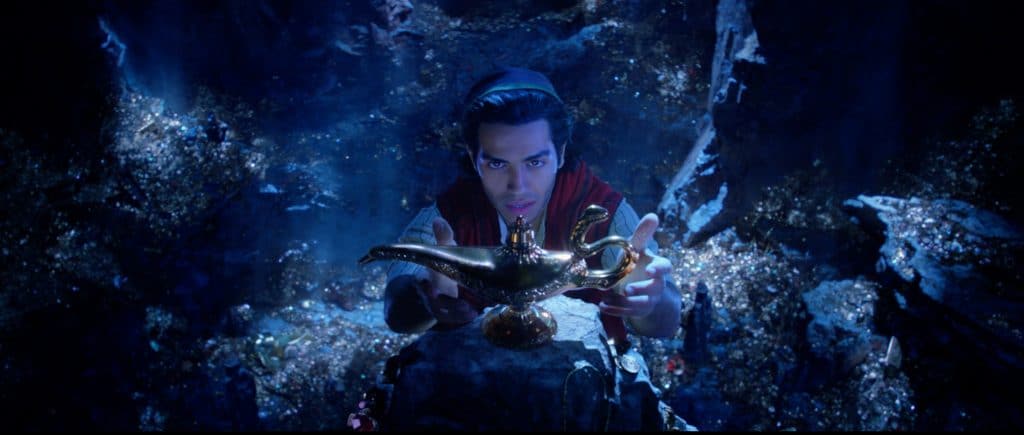 Disney's Aladdin is coming in 2019 – Teaser Trailer and Poster
[Tweet "Aladdin is coming in 2019 and here's the teaser trailer and poster! @DisneyStudios #Aladdin"]
The original animated version of Aladdin, released in 1992, was one of those movies. My daughter was just a few months old when it was released and I didn't see it for several years, not until after The Return of Jafar was out on video…yep, on video. VHS, baby.
I watched Aladdin and The Return of Jafar in 1995, after I had my wisdom teeth pulled. A coworker brought me a bag of videos (yes, VHS tapes) and I remember picking these two movies to watch first. Fast forward…what has it been, almost 16 years?…later and we're awaiting the 2019 release of Aladdin, the live-action version of this Disney classic.
So…I guess Aladdin was originally one of MY movies but I'm excited I'll be sharing this one with my boys. And, you better believe I've been humming "Mr. Aladdin sir, what will your pleasure be?" in anticipation.
Check out the teaser (and I DO mean TEASER) trailer here. I can't wait to see more!

More about Aladdin
ALADDIN is the exciting tale of the charming street rat Aladdin, the courageous and self-determined Princess Jasmine and the Genie who may be the key to their future. Directed by Guy Ritchie, who brings his singular flair for fast-paced, visceral action to the fictitious port city of Agrabah, the film is written by John August and Ritchie based on Disney's ALADDIN.
ALADDIN stars Will Smith as the larger-than-life Genie; Mena Massoud as the charming scoundrel Aladdin; Naomi Scott as Jasmine, the beautiful, self-determined princess; Marwan Kenzari as Jafar, the powerful sorcerer; Navid Negahban as the Sultan concerned with his daughter's future; Nasim Pedrad as Dalia, Princess Jasmine's free-spirited best friend and confidante; Billy Magnussen as the handsome and arrogant suitor Prince Anders; and Numan Acar as Hakim, Jafar's right-hand man and captain of the palace guards. The film is produced by Dan Lin and Jonathan Eirich with Marc Platt and Kevin De La Noy serving as executive producers. Alan Menken provides the score, which includes new recordings of the original songs written by Menken and lyricists Howard Ashman and Tim Rice and two new songs written by Menken and songwriters Benj Pasek and Justin Paul.The film, which was shot on practical stages in London and on location amidst the stunning desert vistas of Jordan, has a talented creative team helping to bring Agrabah to life, including: director of photography Alan Stewart, production designer Gemma Jackson and costume designer Michael Wilkinson.
Check out this cool movie poster: