25 New Year's Eve Activities With Kids
(This post may contain affiliate links. Read my full disclosure.)
We've set the bar high for New Year's Eve celebrations. Before Zack and Kyle came along we did things like reserve a room at a fancy hotel and party it up until the wee hours. Now we usually stay home. In the interest of helping my fellow parents out, I've prepared this list of 25 New Year's Eve Activities with kids.
25 New Year's Eve Activities With Kids
We did all kinds of fun stuff BK – Before Kids. We've gone to Hogmanay in Edinburgh, Scotland (sort of the Scottish version to Time Square), had game nights with friends, fancy dinners, pub crawls and all sort of fun stuff that perpetually tired people don't do.
Disclaimer: We are a participant in the Amazon Services LLC Associates Program, an affiliate advertising program designed to provide a means for us to earn fees by linking to Amazon.com and affiliated sites. What that means in plain English is if you shop from links in this post, the seller pays me a commission. Thanks for supporting our site.
New Years Eve Activities with kids take place well before midnight so for those of you who want to be snoozing on the couch wrapped in a snuggie before the stroke of midnight, I see you.
I've got you.
There's a lot to be said for a family friendly New Year's Eve Celebration. There's almost zero pressure. If I comb my hair, my kids tell me I'm pretty so that sets the grooming bar pretty low, just where I like it.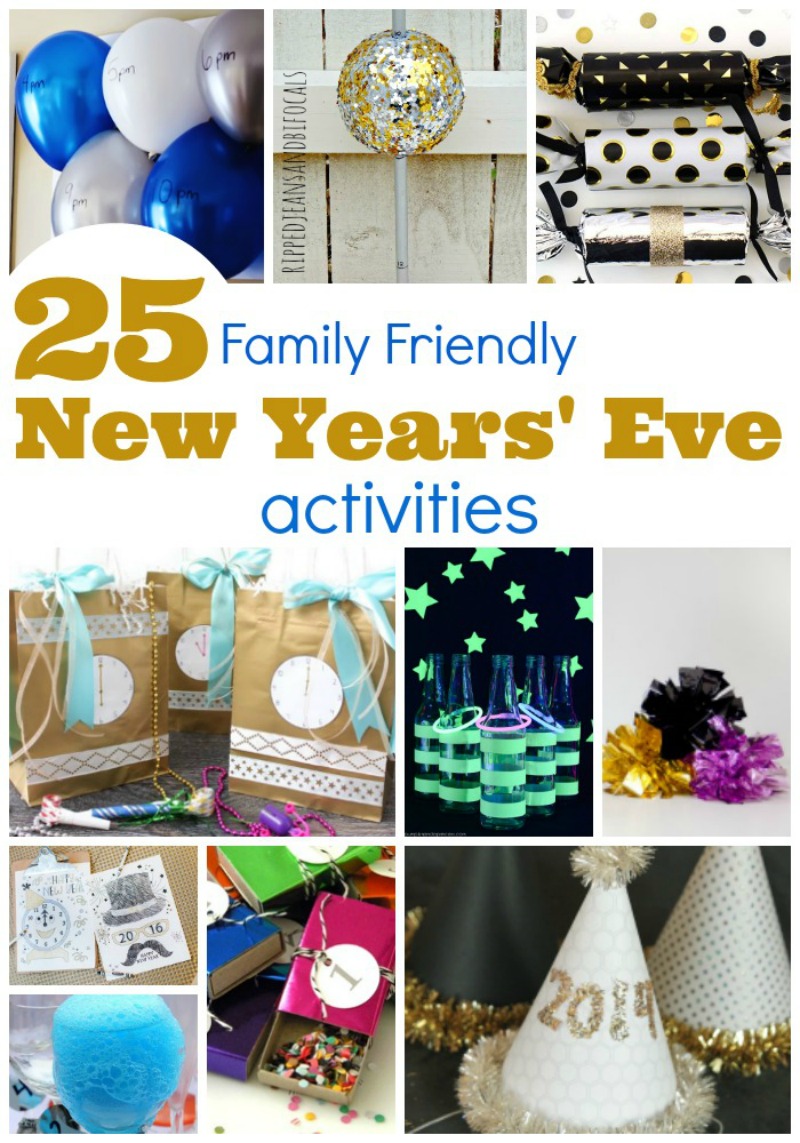 This list is a great combination of games, family friendly New Year's Eve dinner ideas, family friendly New Year's Eve Party ideas, decorations and fun ways to count down the hours and minutes until midnight (or noon if you're doing noon year) and so much more.
No matter what your idea of a great family friendly New Year's celebration is, I know you've come to the right place to find a great way to ring in the new year with your kids.
Have fun with these New Year's Eve activities for kids. And Happy Early New Year and Happy celebrating the end to this very weird year.
If you've got any other great ideas for family friendly New Years Eve activities I could add to this list, let me know in the comments! I would love to hear about it.
You might also like:
Valentine's Day Activities for Families
25 Super Easy Christmas Crafts for Kids