Five MORE Mommy Moves I said I'd Never Make
(This post may contain affiliate links. Read my full disclosure.)
If you say stuff like: "My kids will never do that." or; "I'm never going to be that kind of mom,"
then you are just asking for it and Karma will sneak up and not so politely bite you in the ass. I should know. I was one of those moms. A couple months back, I wrote an article about four mommy moves I said I'd never make. Click HERE to read it. The list of things I said I'd never do as a mom (but ended up doing anyway) goes on. And on. Here are five more things I said I'd never do as a parent (but ended up doing anyway) are you sensing a pattern here?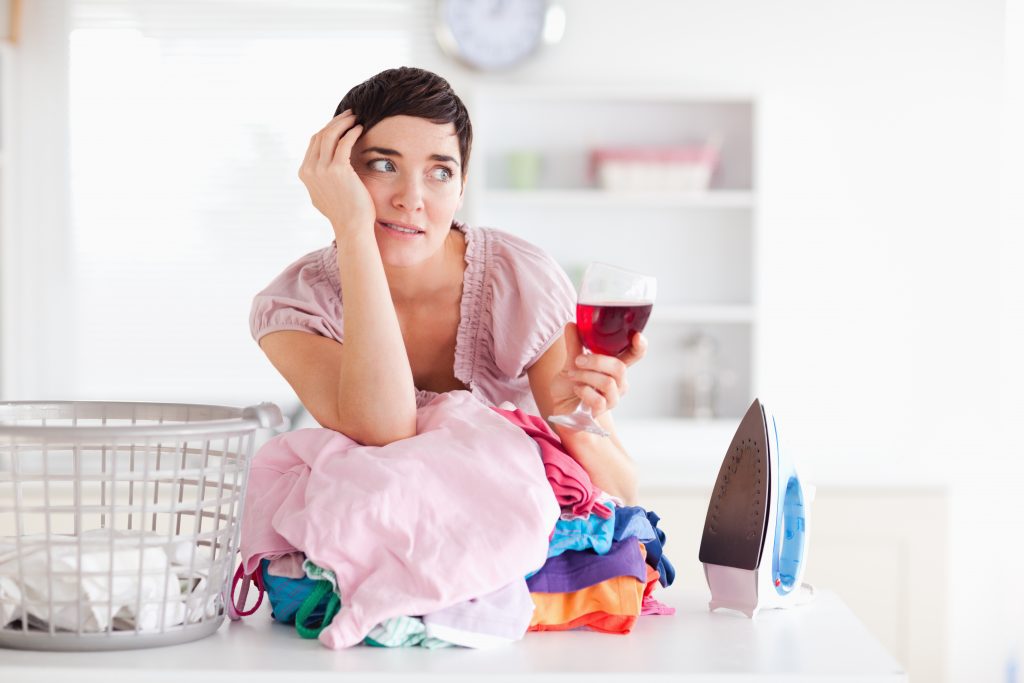 1. I'll never do gross stuff.
Before I had kids, I was appalled when I saw moms do stuff like sniffing the hind end of their small human to check for poop. I mean, really? Did she really just sniff that kid's ass? Ditto for the mom who scooped her baby's pacifier up off the floor in Target, licked it and popped it back in the kid's pie hole. Disgusting on so many levels. I would never be that mom.
[Tweet "Pre-kid, I was appalled when I saw moms sniffing their kid's hiney to check for poop."]
Um…yeah. Motherhood and bodily fluids go together like peas and carrots, Forest. The immunity to the gross factor of shit, snot and anything else that can be projectile-like expelled from a small human happens lightning fast. And sniffing your kid's butt as your litmus test for a diaper change? Total time saving move. Who has time to lift the kid's diaper to check for visual evidence? The scratch and sniff method tells you what you need to know.
[Tweet "Motherhood and bodily fluids go together like peas and carrots, Forest. #mommylife"]
2. I'll never neglect my girlfriends.
Yes. Yes, you will. Even if your besties are frazzled yoga-pants-wearing-non-shower-taking new moms that you have stuff in common with, the chances of you interacting with them outside of Facebook or the occasional text are slim to none. And the cool girl with the high heels and the makeup that's actually applied using a mirror?  She doesn't deal with kids whining for mac n' cheese or Doc McStuffins. She's dead to you. Your call on whether you want to unfriend her to get rid of the status updates about visiting places like Manhattan and Aspen…you know, places you will never.go.with.kids.ever.
[Tweet "Your childless high heel wearing friend doesn't deal with whining or Dora. She's dead to you."]
I'm not saying that moms can't have friendships.  Of course we can.  But friendships will change as the result of being moms and most of the time, you'll put mothering ahead of being an engaged bestie.
3. I'll never let my kids sleep with me.
My bed is for sleep. My sleep and my husband's. Occasionally for reading and homana homana meow meow. My kids will sleep in their own pimped out by Pottery Barn room.  Says the woman who wakes up to a third person in her bed almost daily.  And no…I'm not talking kinky stuff.
My husband and I fought the co-sleeping for a long time…and then we eventually bought a king size bed that had room enough for us all and then life was good. Don't judge, man.
I'm not a fan of co-sleeping or the "family bed" but I am a fan of more than 45 minutes of sleep at a stretch.  I don't love our sleeping situation but we are all…well, sleeping. 
4. I'll never share my potty training adventures on social media
To date, I haven't broken the seal on social media potty training antics, and since my boys are now potty trained, it's a safe bet I won't be posting any potty stories (unless they're mine…whole other story.)  I haven't posted any status updates that detail how many times my kid didn't pee his pants.
While I haven't bored you with status updates like "whoo hoo! Kidlet peed in the potty! Bring on the wine!" I am much more tolerant of those who do. Because independent poop and are pee breaking news. They are! And really, because bring on the wine is just such a nice thing to say for any occasion.
5. I'll never freak out other parents on purpose.
If you've been pregnant and treated to the random and (sometimes alarming) stories of someone's aunt's hairdresser's neighbor's gestational diabetes, 39 hour labor without any pain meds, and the kid who was breastfed until he was eight you'll get this.
But, we break this rule.   How many times have I freaked out a prospective parent:
"You look amazing!  My aunt looked amazing when she was preggo, too.  She had surprise triplets and then her uterus fell out. But, I'm sure that won't happen to you."
Or a  mom struggling in the midst of a toddler meltdown:
"Oh honey, just wait for it.  These so-called terrible two's are a cake walk compared to the threes.  And don't even start me on the f$&%*#g fours."
I don't know why we do these things and say these things. We're probably just trying to make a connection, regardless of how obnoxious it may seem.