Listen to Your Mother San Antonio – Call for Auditions 2019
(This post may contain affiliate links. Read my full disclosure.)
We are excited to announce that the Listen to Your Mother Show is returning to San Antonio in 2019. Want to audition and be a part of our show on May 11th? We've got all the details here.
Listen to Your Mother is back for a third season in San Antonio on May 11th at 2:oo p.m. on May 11th at The Tobin Center for the Performing Arts, Carlos Alvarez Studio Theater. We're really excited about our upcoming show but it wouldn't be a show without YOU. We need your stories!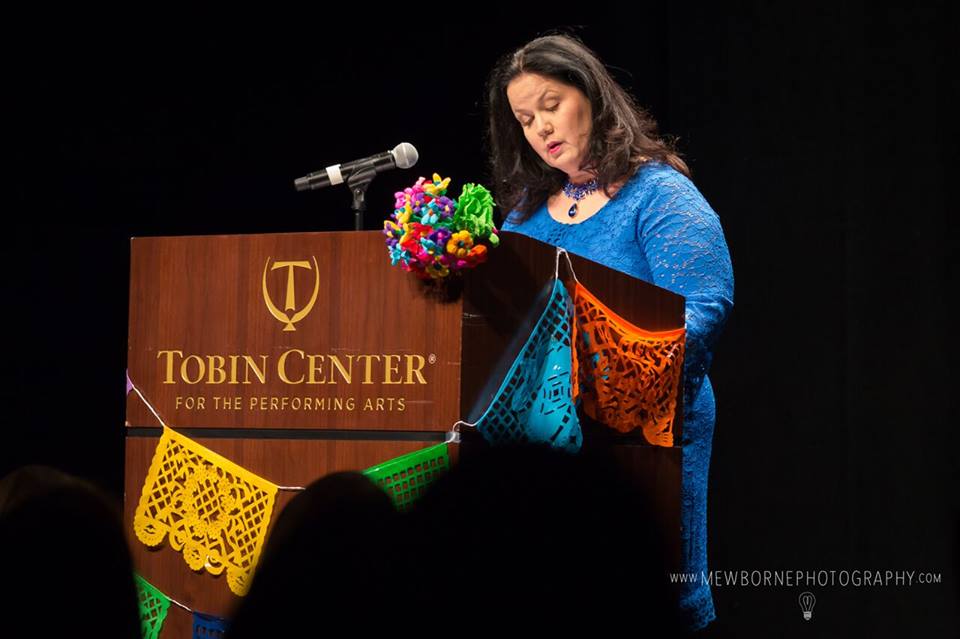 But, what exactly is Listen to Your Mother?
LISTEN TO YOUR MOTHER is a series of live readings read by local authors** on the subject of motherhood, in celebration of Mother's Day. Listen to Your Mother will take you on a well-crafted 90-minute journey about the diverse, true stories of motherhood: being a mom, having a mom, losing a mom, finding a mom…and much more.
From hilarious and heartwarming, to emotionally intense and profound, LISTEN TO YOUR MOTHER entertains, energies, brings community together and leaves everyone feeling a little less alone and a little more understood.
If you're unfamiliar with our show, the best way to get a feel for it is to check out The Listen to Your Mother Show on YouTube*
If you would like to audition, please email listentoyourmothersanantonio@gmail.com and we'll advise you on open time slots.
Auditions will be held in person on February 22nd and 23rd in the downtown San Antonio area. You'll receive the location and parking instructions via email when your audition is confirmed.
For auditions, you need to be prepared to read a five-minute reading on the subject of Motherhood, whatever that may mean to you. It can be a story about being a mom, having a mom, finding a mom, losing a mom, not being able to be a mom, not wanting to be a mom, knowing someone who is a mom. You can write about your most joyful day as a parent, the stress of infertility, why you decided not to become a mom, or about that day you lost your kid at Fiesta. You get where we're going with this, right? YOUR story.
Before contacting us for an audition, please refer to the FAQs below. We can't wait to meet you and hear your story.
To stay up-to-date on Listen to Your Mother in San Antonio, bookmark our landing page:
Jill Robbins and Jennie Badger
*Video is not a part of the 2019 Listen to Your Mother Show. Recordings are not permitted at the performance or any of the rehearsals. In the event that the production team provides video footage to the participants, an a statement of understanding about Listen to Your Mother's video sharing policy will be required.
**When we say "local author" we mean YOU. No, you don't have to have been published in a book, magazine, or published anywhere. You don't have to have ever written or performed anything ever, ever before. YOU have a story. Write it down and come read it for us. We want to hear it.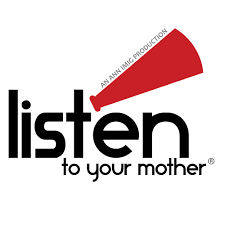 FAQs
Who can audition?
Anyone. You don't have to be a professional writer. You don't even have to be a mother or a woman.
What are you looking for?
We're looking for stories with a motherhood theme. It can be about your journey as a mom, about your mom (or the person who raised you.)
Well-constructed written essays that are approximately five minutes in length. They can be hilarious, heartbreaking, thoughtful, inspirational or anything in between. Listen to Your Mother is all about live readings…no memorization is necessary.
We are looking for you. Yes, you. Everyone has a story. Let Listen to Your Mother give your story of motherhood a microphone.
How long does my reading have to be?
When read aloud at a normal pace, your reading should be around five minutes.
What if my reading is longer or shorter than five minutes?
Time is important. While shorter is definitely OK, we have a 90-minute show with no intermission and 12-14 readers. If EVERYONE went over the time limit, we'd have a longer show, people would get up and leave and an intermission isn't part of our model.
We will be timing you at auditions. While a few seconds – or even a couple of minutes – probably won't get you removed from consideration, a reading of over 10 minutes is probably going to get you in the automatic "no" pile. We don't want you to stress over time because it's something we can work with you on – within reason – but we do want you to be mindful of our show's parameters when you come in and time yourself when you're preparing your reading.
Does my reading need to be typed?
You will need to bring two copies of your reading with you to audition…one to read from and one for our team to keep. If you want to read to us from a mobile device, that's OK but WE need a hard copy and while we prefer it to be typed, our only requirement is that it must be legible. Please keep in mind that your spoken reading is what counts…we are not evaluating your spelling or grammar. The written copies are for our use in casting the show and will be shredded after auditions are complete.
Can I read something that's been published before?
Yes, as long as you own the rights to the story or have permission to read it on stage.
Can my reading be fiction or fantasy or what I think will happen in the future?
No. Your reading must be YOUR story based on YOUR experiences as a mother, with a mother, without a mother, etc.
Can my reading be a poem?
Yes, as long as it fits with the theme of motherhood and observes the time parameters.
How many spots are available?
At this time, we're anticipating 12-14 pieces being read on stage.
When will I know if I'm picked?
We anticipate making a public announcement somewhere around the first week in March. You will be notified personally (either way) before the public announcement.
What else do you want me to know?
If you are selected to participate in the 2019 Listen to Your Mother Show, you must commit to being available from 1:00-3:30 p.m. on March 30th, from 1:00-3:30 p.m. on May 4th and from 10:30 a.m. – 4:00 p.m. on May 11th for rehearsals and the actual performance.