Establishing a Back to School Dental Routine
(This post may contain affiliate links. Read my full disclosure.)
My kids started school this week. I have all the feels about school starting, ranging from "OMG get these kids out of my house right now" to "I'm totally not ready for summer to be over." And everything in between. Honestly, I feel like I fell short as a mom this summer. We didn't do all the things I said we were going to do and I wasn't the fun, relaxed mom I wanted to be…at least not all the time. I think I've avoided thinking about the way I really feel about back to school by throwing myself into all the practical things that need to be done. New clothes, new shoes, school supplies, sports physicals, sign ups for this and that. There's a ton of stuff to do and remember, right? And don't forget your back to school dental routine. 
This post has been sponsored by Jefferson Dental. This post may also contain affiliate links. All opinions are mine. 
Like it or not, back to school is here. I've remembered to do most of the things and boy-oh-boy, are there are lot of things. My kids are mostly ready to go back to school. I am mostly ready for them to go back to school. But, there's one thing that I sort of overlooked in my frenzy to get everyone and everything ready. Dental exams. Back to school time is a great time to schedule dental exams. We're getting everything else spiffed up and ready for back to school and a new year…why not our teeth? Aside from seeing the Dentist – which you totally should do – here are some things to add to your back to school dental routine that will keep your kids healthier this school year. And honestly? Some of these things I never related to dental health, so I'm super excited to bring you these tips.
Establishing a back to school dental routine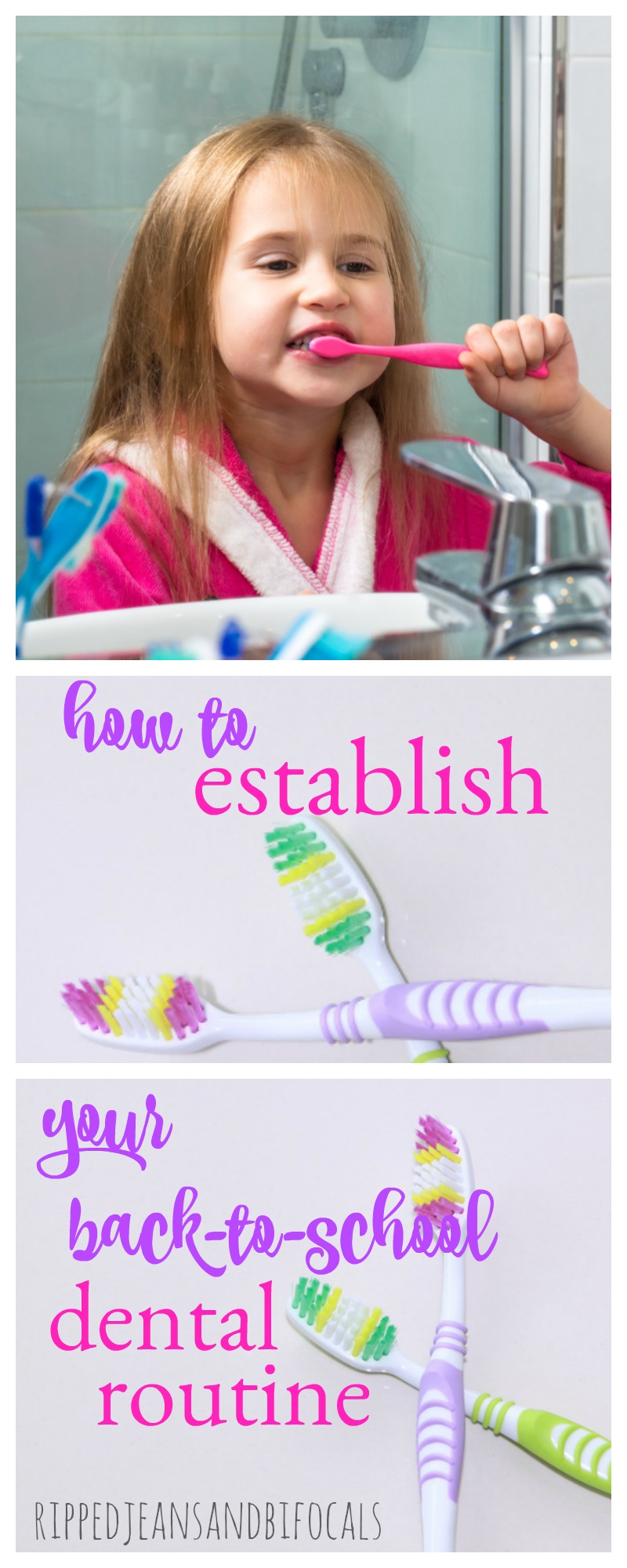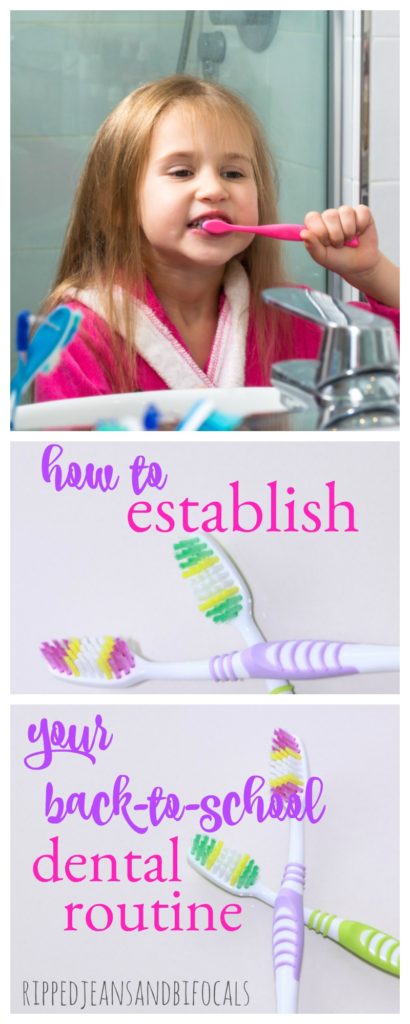 Pack a healthy lunch
Foods high in calcium and phosphorus help keep tooth enamel strong. Cheese, yogurt, pudding cups, tuna and milk are all great sources of calcium. You can even get orange juice that's fortified with calcium. When packing my kids' lunches, I work hard to strike the balance between nutrtitious versus things they'll actually eat versus compliant with the school's allergy policy. Sometimes that's challenging but getting the calcium in is always easy.
[Tweet "Establishing a back to school dental routine with @JeffersonCares"]
Limit sugary foods
I guess this is kind of a no-brainer, huh? We all know sugar isn't good for our teeth and we know that limiting sugar in our diets has all kinds of benefits. We're a "treats in moderation" kind of family and I have to admit…I serve dessert about four times a week. My kids love ice cream and fresh fruit and it's fun to indulge them. I try to limit processed foods and bake with natural sweeteners like agave and maple syrup as much as possible.
Follow the 2X2 rule
Brush your teeth for two minutes two times a day to reduce the risks of gum disease and tooth decay. Use a timer when brushing your teeth. I use a small toothbrush timer with my boys and the novelty of that makes brushing their teeth fun for them. Whatever works, right? Also, we replace our kid's toothbrushes often, not just because the brush head gets worn out but because a new toothbrush is a big deal.
Get enough sleep
Did you know nine hours a night is the recommended amount to help concentrate and repair tissues in your mouth? Seriously, did you? I had no idea the amount of sleep you get per night was tied into your dental health.
Have a bedtime routine
Put on pajamas. Brush teeth. Read a bedtime story. Listen to the plethora of excuses your child can make up for getting out of bed. But seriously, kids thrive on routine. If they know they're supposed to brush their teeth before they go to bed, they'll remind you that it's supposed to happen, should you forget to remind them. I usually don't forget to tell my kids to brush their teeth, but if I do, they'll let me get all the way to the goodnight kisses and lights out…and then they'll pop out of bed to remind me that they need to brush their teeth.
Don't just brush your teeth
If you're in my neck of the woods (San Antonio) you're in luck. There are two Jefferson Dental locations in town. You can visit the Potranco or Nacogdoches locations, depending on what side of town you live on. Jefferson Dental also has locations that service the Dallas-Forth Worth and Houston areas. Jefferson Dental's mission is to provide affordable and quality dental care and to enhance the dental health and well-being of Hispanics and ethnically diverse communities by providing quality dental services in a professional and caring environment. They offer a wide range of general and specialty dental services. Find a Jefferson Dental location near you.
Establishing a back to school dental routine is just one more thing to put on your list of things to do during this busy time of year…but tooth decay is the number one chronic childhood disease and it's so easy to prevent it.