Back to School Essentials for Moms
This is the time of year when we're focused on getting our kids ready for school. Odds are, you've already looked at your kids' school supply list. If you're really ahead of the game, you might have already finished your back to school shopping and you're enjoying the last part of your summer. Either that, or counting the days until your kids go back to school. But, what about getting you ready for back to school? Regardless of how you feel about your kids going back to school, your routine is probably going to change, too. You might not need a new lunchbox and folders, but how about treating yourself to something new to celebrate the start of the new school year? I hope you enjoy this list of back to school essentials for moms.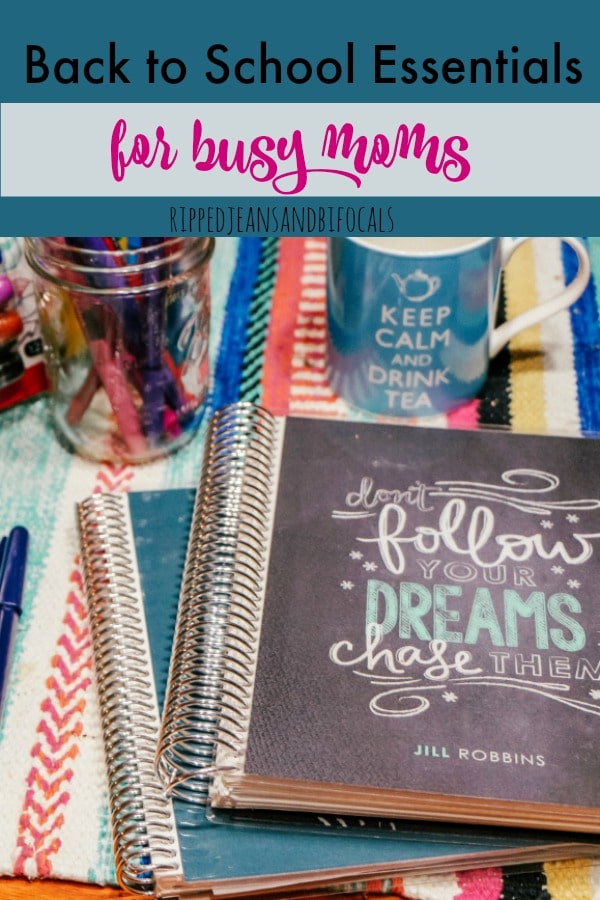 Back to School Essentials for Moms
Disclaimer: We are a participant in the Amazon Services LLC Associates Program, an affiliate advertising program designed to provide a means for us to earn fees by linking to Amazon.com and affiliated sites.
1. Crayola Take Note! Products
Why not treat yourself to some new organizational tools? Whether you work outside the home, in a home office or just want to keep your "mom calendar" organized, these fun pens, markers and highlighters will brighten up your work space.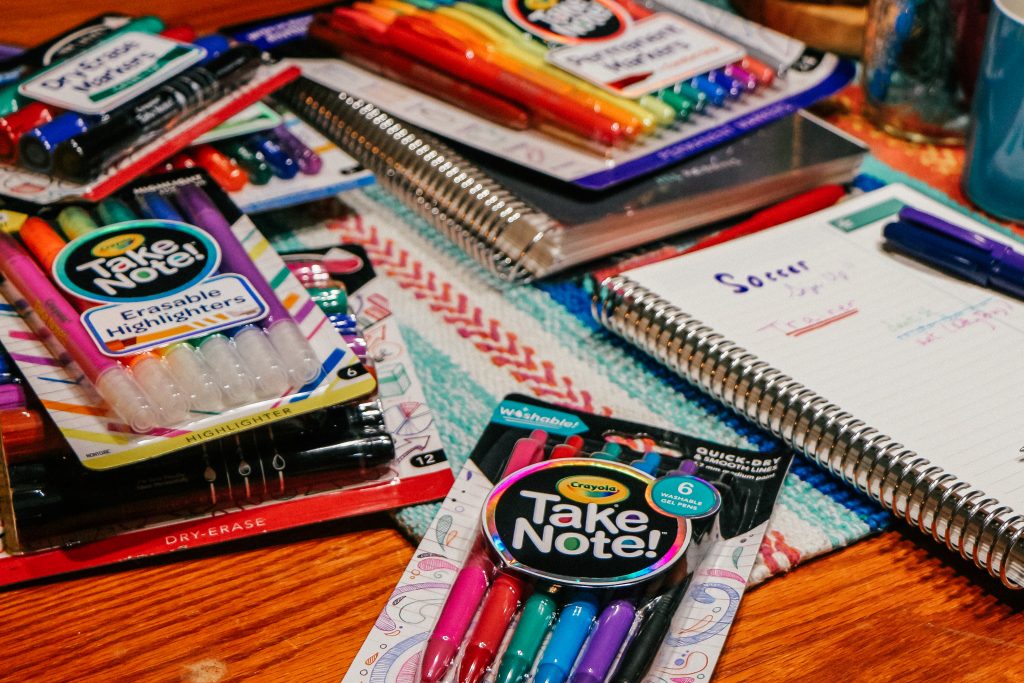 Whether you're looking for highlighter pens, gel pens, dry erase markers or permanent markers, Crayola Take Note! will help you capture your thoughts and all the things you need to remember in a vibrant and colorful way.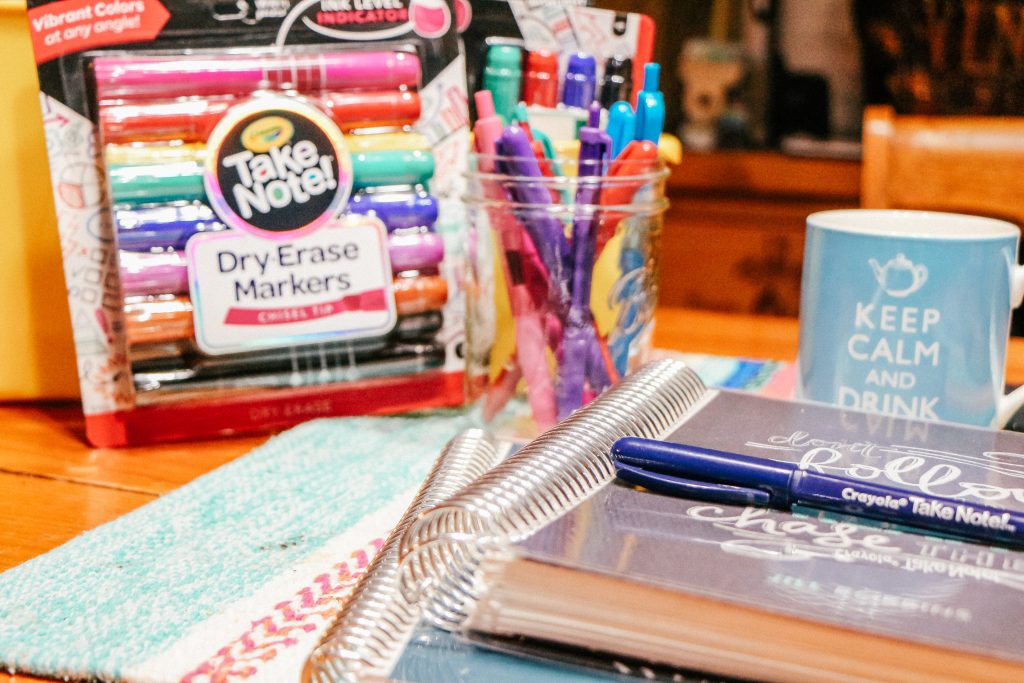 These also make great teacher gifts. We don't really do back to school teacher gifts but I do send a stash of extra school supplies in on the first day. I know there are lots of teachers out there who are buying supplies out of their own pocket to augment their students' supplies, and a packet of colorful pens will be appreciated and put to good use. You can purchase Crayola Take Note! products on Amazon – I've given you links below, or, you can buy directly from their their website.
Bac
Thanks, Crayola, for providing me with a selection of goodies to get my family ready for back to school! It's a lot more fun to be organized when you can do it in such a colorful way.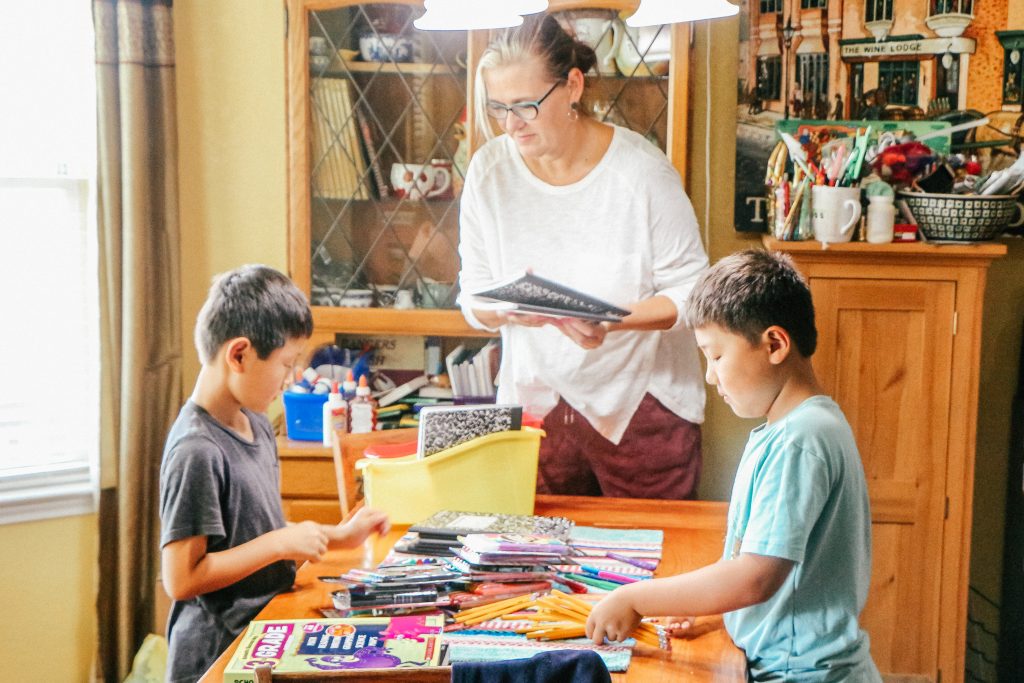 2. New Athleisure
I know…it's so cliche. Moms in yoga pants who aren't really going to yoga. It's the official uniform of school drop off, right? Even if you get up and go to work wearing real pants, chances are you probably need some new comfy clothes for weekends or evenings. Or, for actual yoga. I've heard people do that.
I love these tie dye leggings from Joy Lab. You can get them at Target and they come in three colors. I've linked the blue here although the black ones are nice, too.
I also like these "Live In" pants by Jofit because let's face it…the name fits perfectly. I'm trying to pick things that are a little snazzier than basic black but still neutral enough to go with a lot of different tops.
Both of these pants will look cute with a hoodie or a graphic tee. Mom uniform activated.
3. Get a New Planner
If I had a personal catch phrase, it would be "Oh, was that today?" At the beginning of 2019, I vowed to do better with writing things down in my planner and then regularly checking said planner to make sure I wasn't missing important dates or appointments. Finding a planner you really like is key. I've used the Erin Condren Life Planner for the last three years. They have such fun covers and accessories that I'm more motivated to actually…you know…use it.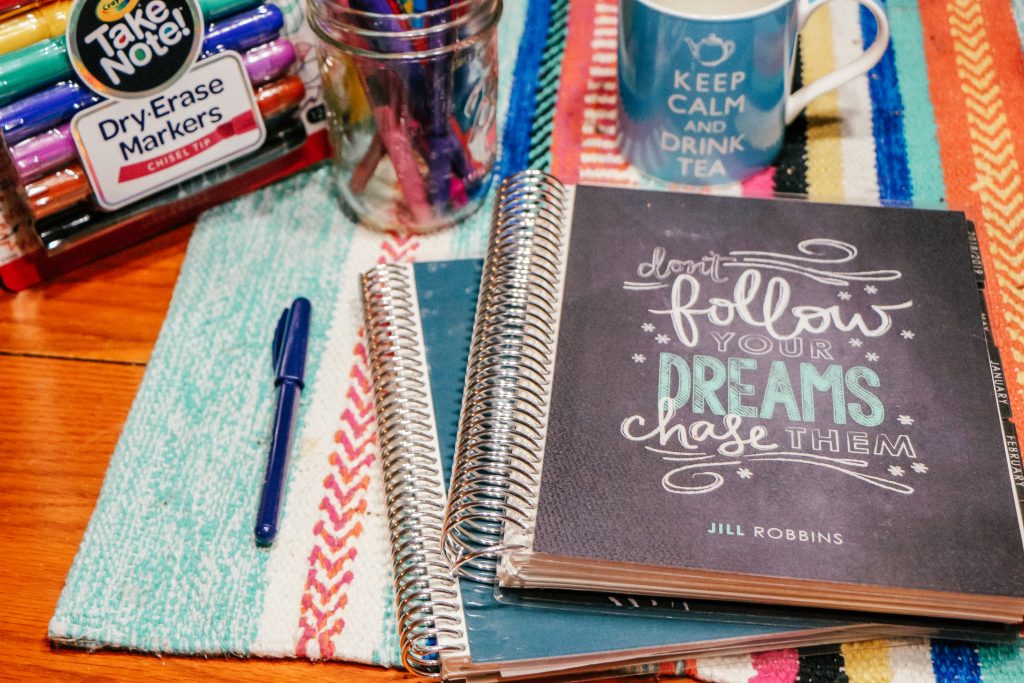 My current planner is good through the end of 2019, so I'm scoping out some other options on Amazon to see if I want to switch things up for 2020. I probably won't – I'm pretty happy with Erin Condren – but I like to look at see what's out there:
4. Things to make dinner time easier
No matter how well-prepared I think I am, having to make dinner every evening at a specific time every day always throws me off. I haven't failed to feed my family this summer but we're just more loosey goosey about meal times and pretty much everything in the summer. We do a lot of grilling. We eat cold salads or pizza. We eat late or have our heavy meal at 3:00 p.m. and have cheese and crackers at dinnertime.
The start of school and fall sports and a more structured everything is always hard for me to get used to, even though I enjoy cooking. Grocery delivery service might ease your stress a little bit.
Have you tried Amazon's grocery delivery service? We haven't but this price is on point:
We are big fans of Shipt grocery delivery service. I have my choice of stores in my area and ordering my groceries for the week is super-easy. I can access my recently purchased items and reorder my staples. I can usually get my shopping done in less than 10 minutes – that involves filling my cart and selecting my delivery time.
We also order health and beauty items and other household sundries through Shipt. This year, I actually ordered many of my kids' school supplies from Shipt. No digging around to find the red folders with brads and pockets for me.