Gluten Free Chocolate Chip Cookies
(This post may contain affiliate links. Read my full disclosure.)
I successfully completed the Whole 30 last month and it's completely flipped my eating habits. While I've added back in small doses of dairy, legumes (seriously, life without hummus is just SAD) and occasional grains like rice, oats and corn, I'm proud to say I've been completely gluten free for almost two months. Sure, there are times when I miss bread and donuts but I feel so much better now. I've lost 10 pounds and  my clothes aren't tight anymore. I am regularly wearing a pair of my "skinny pants" that I'd put away for awhile and they're sliding toward the "too baggy" category. Yay me! gluten free chocolate chip cookies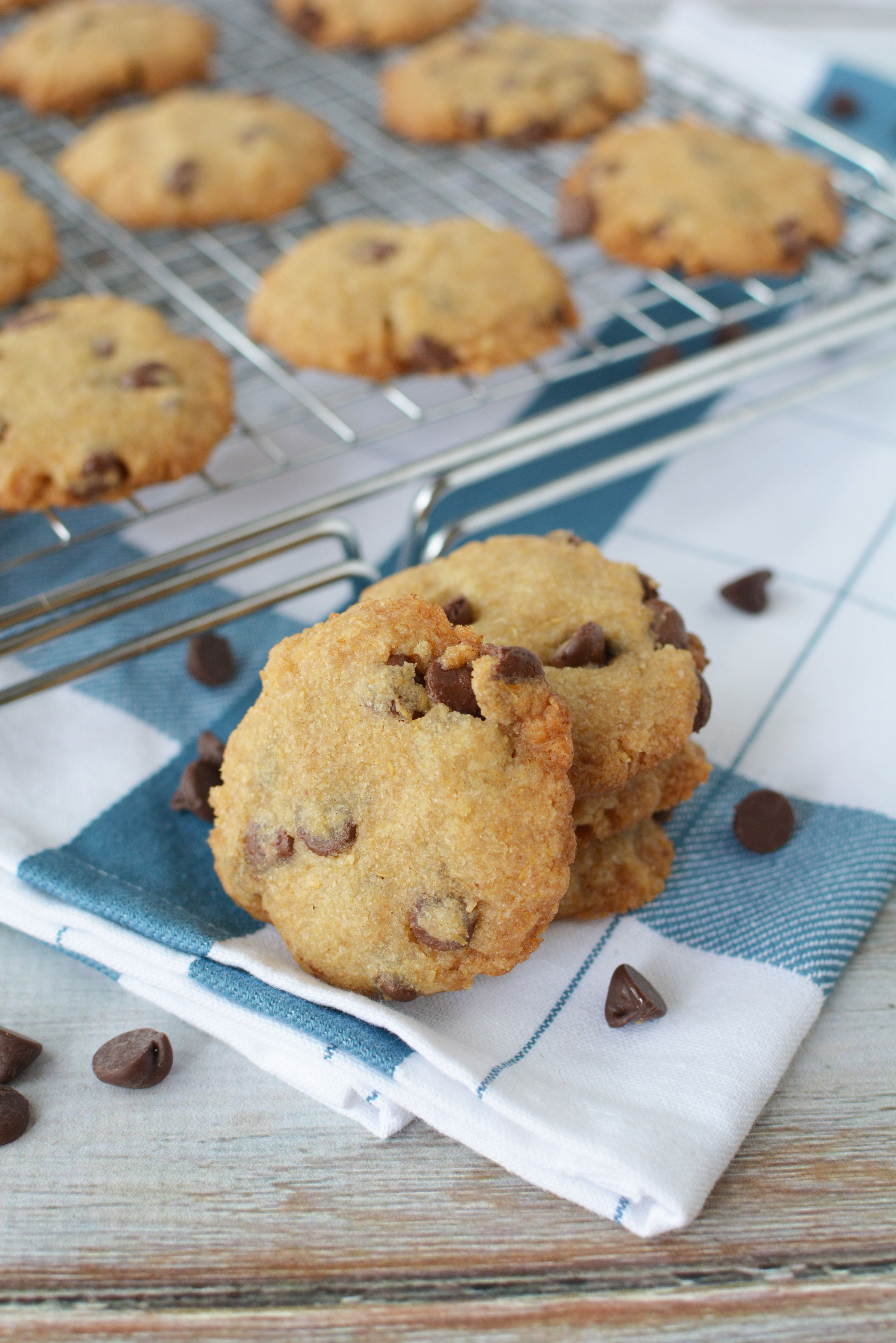 But, I miss sweets. I have a serious sweet tooth and I love homemade cookies. These gluten free chocolate chip cookies are a hit with my family and I feel much less guilty about occasionally indulging. Important to note, these cookies are not Paleo or Whole 30 compliant. They have sugar and most gluten free baking mixes are going to contain some kind of grain, usually rice flour. But, I like to think this is a healthier twist on chocolate chip cookies and they don't dissapoint in the taste department. These are not "diet food" or "health food" and if you eat 10 of them in one sitting, your scale is probably going to tell you something. But they are an alternative to baking with flour and they don't contain eggs or dairy (unless you use milk chocoate chips.)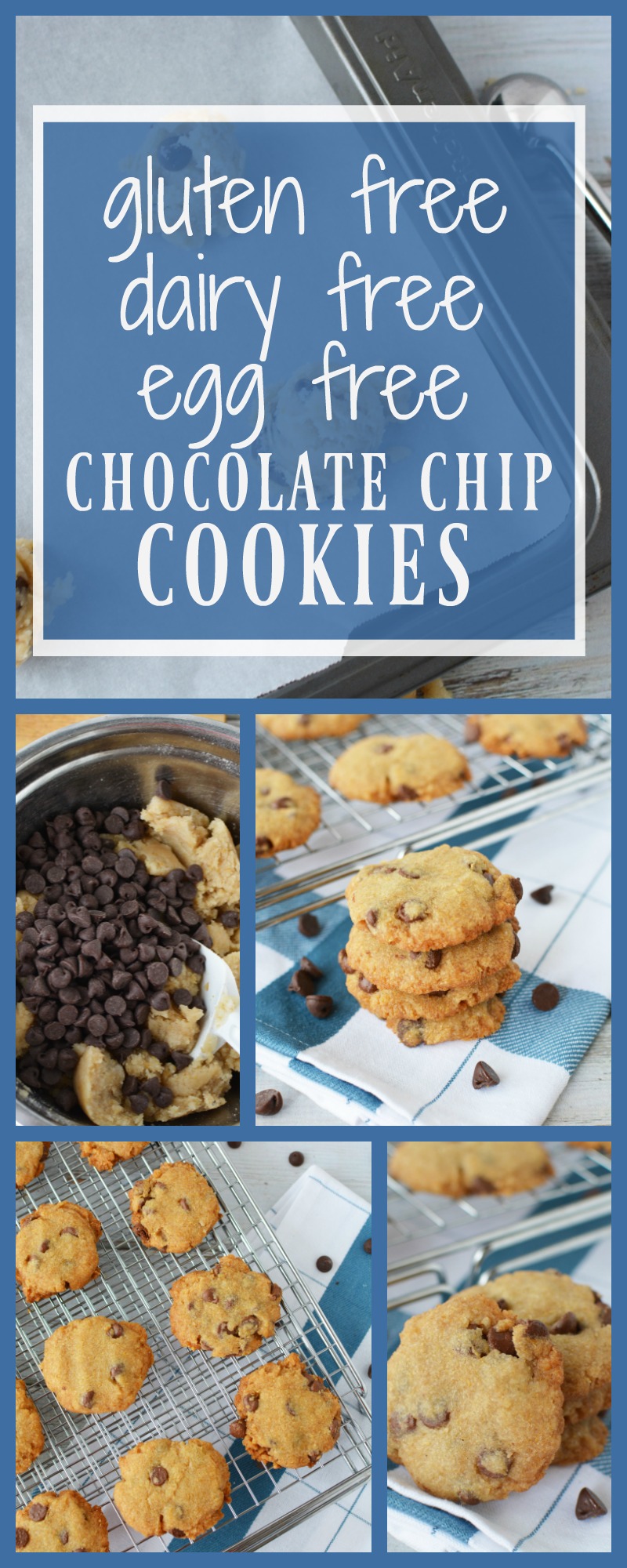 Amazingly yummy gluten free chocolate chip cookies
[Tweet "Gluten free egg free chocolate chip cookies"]
Ingredients:
1 c coconut oil
1/3 cup unsweetened applesauce
1 tsp salt
2 tbsp vanilla
1 cup brown sugar
2 cups gluten free baking mix
1/4 cups flax meal
1 tsp baking soda
1 cup dark chocolate chips
I bought a bottle of Mexican Vanilla when we went on our cruise this past December. There's nothing like it and it's soooo much better than using the immitation vanilla extract, although that will do in a pinch. But seriously, the real deal makes your cookies taste amazing.
Preheat oven to 350.
Line 2 baking sheets w/parchment paper.
In med. bowl, mix oil, applesauce, salt, vanilla and sugar.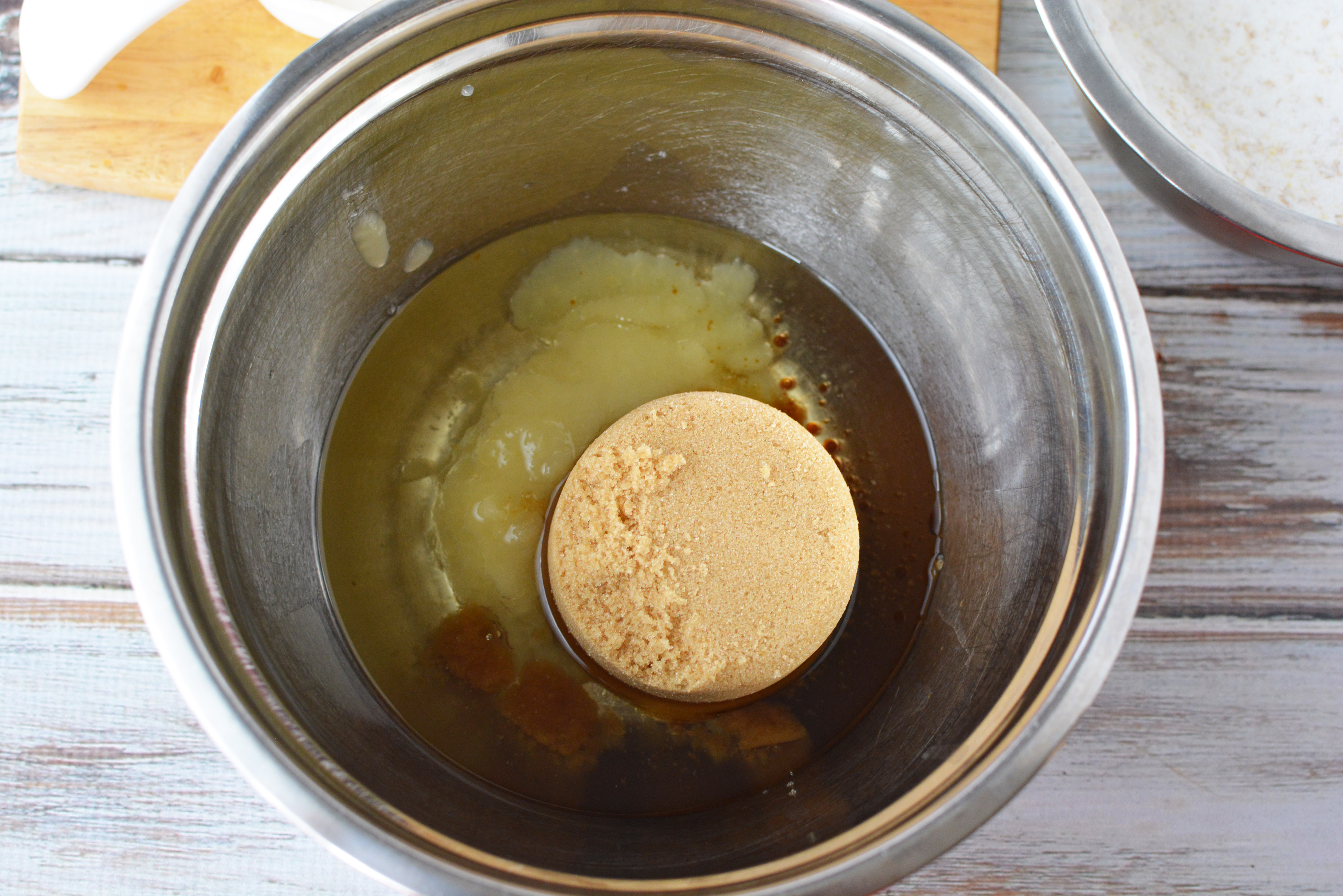 In another medium bowl, whisk together flour, flax meal and baking soda.
Carefully add dry ingredients to wet, stir until grainy dough forms.
Gently fold in chocolate chips. I prefer dark chocolate chips but you can use any kind you like.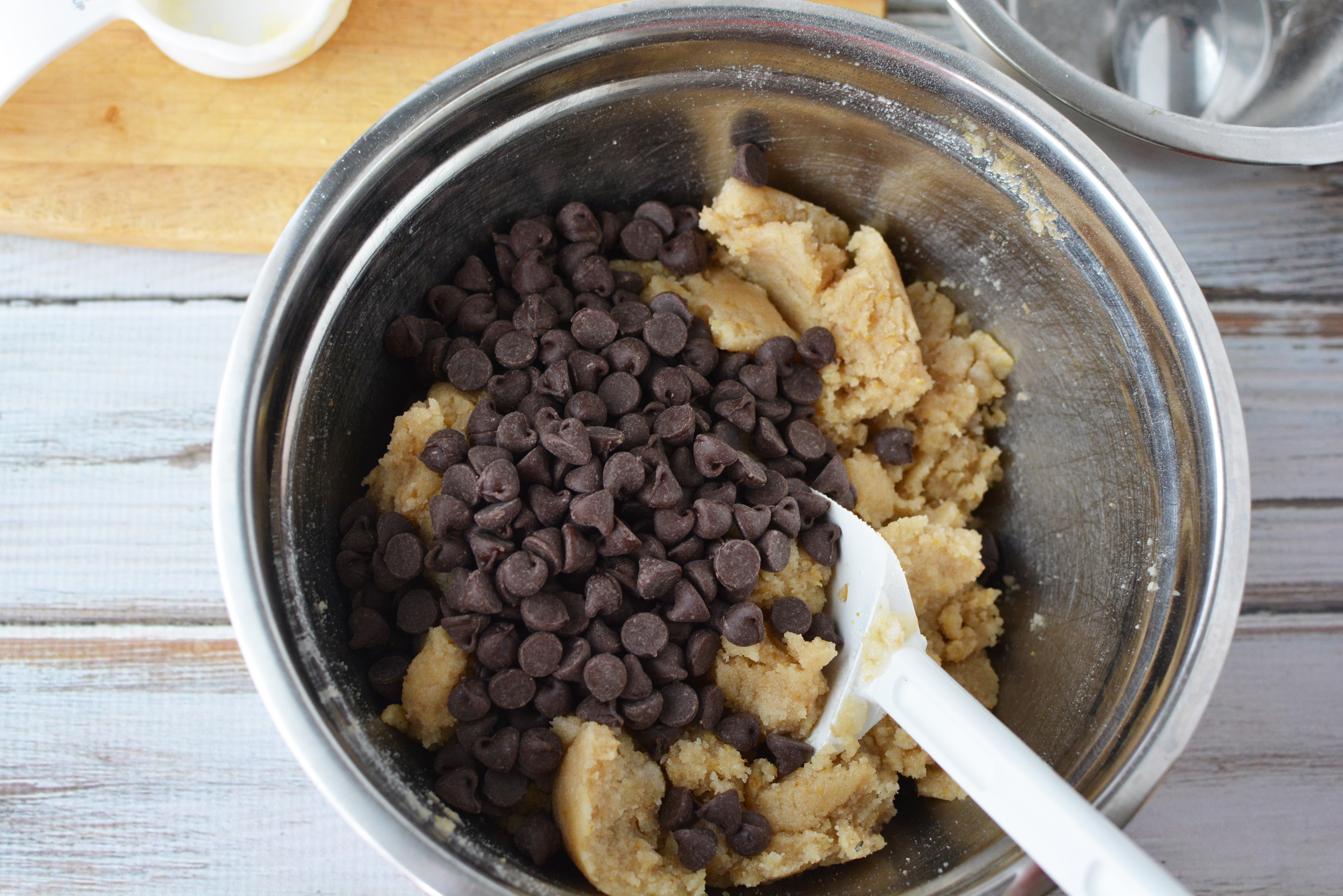 Using a melon baller, scoop dough onto baking sheets, spacing 1 inch apart and press w/ heel of the hand to flatten.
The batter seems a little oilier than most traditional chocolate chip cookie recipes and they don't spread like "regular" chocolate chip cookies, which is why you need to use your hand to flatten them out before they go into the overn. See below.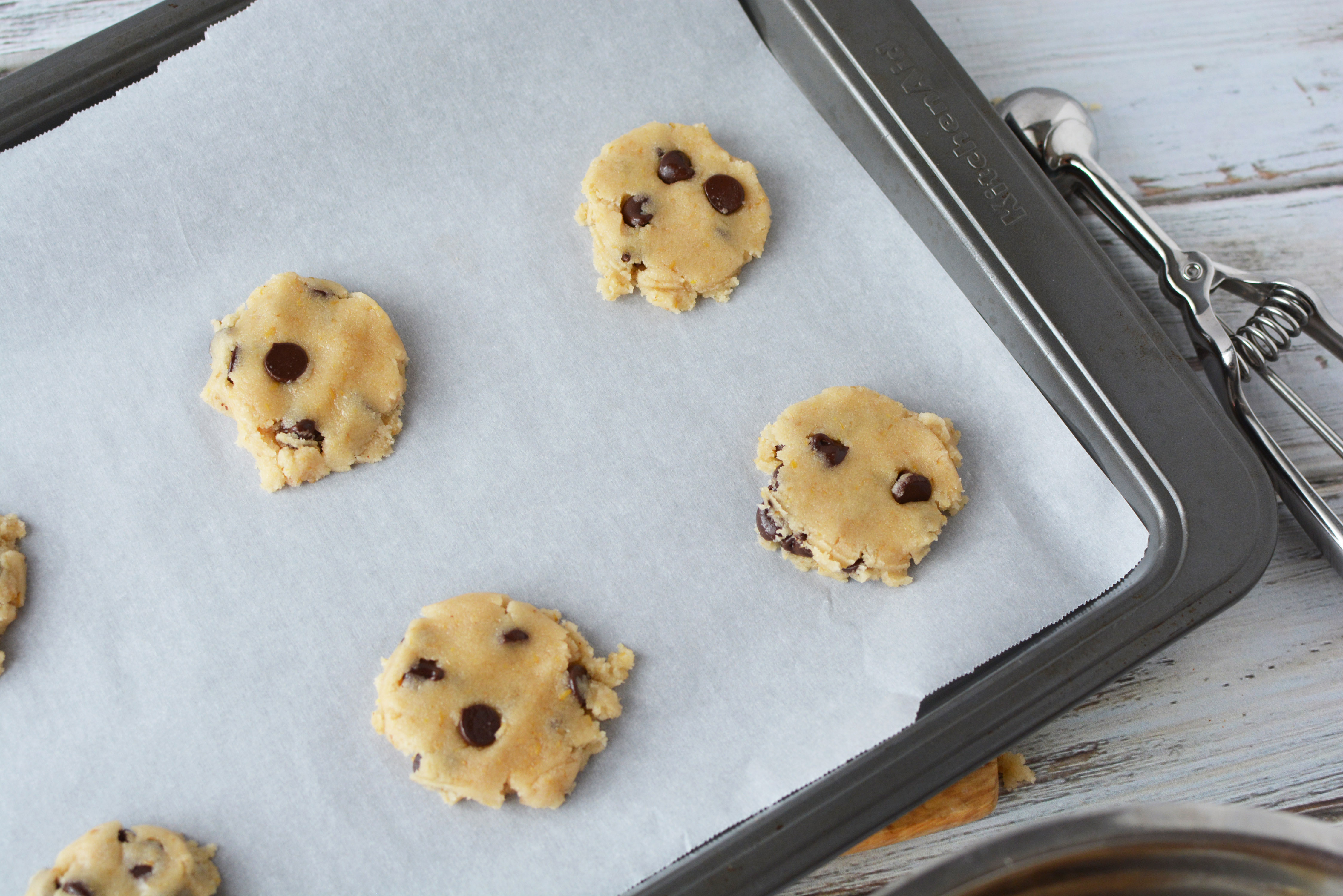 Bake for 8-10 minutes.
Let stand for 10 minutes and transfer to wire rack to cool.
Store in container at room temp for up to three days (like they'll last that long.)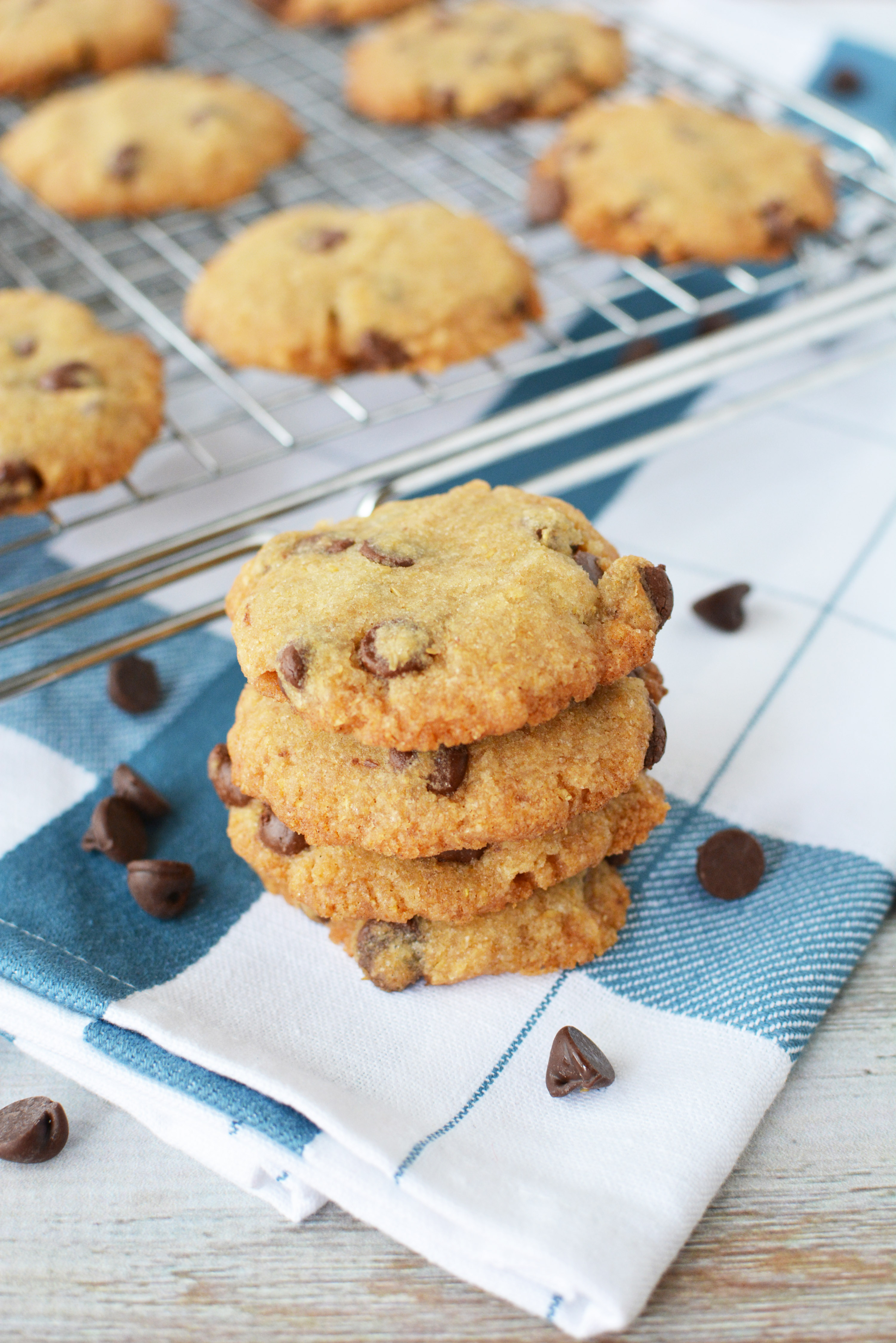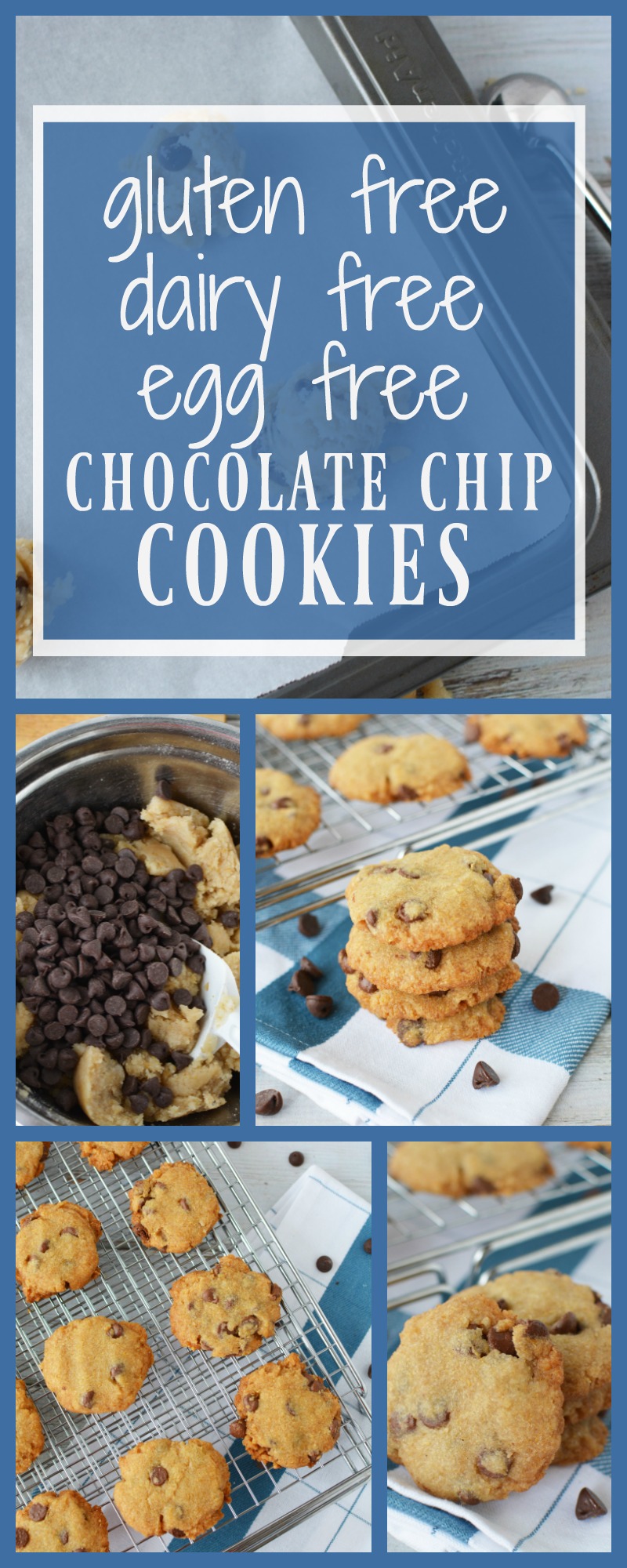 You might also like: