If you are looking for an easy, low-threat Christmas craft you can do with your kids, I'm your girl. And yes, the emphasis is on easy. These easy popsicle stick Christmas Tree ornaments are simple enough for most kids to make with minimal help (although an adult needs to be in charge of the hot glue) and they are made with inexpensive supplies.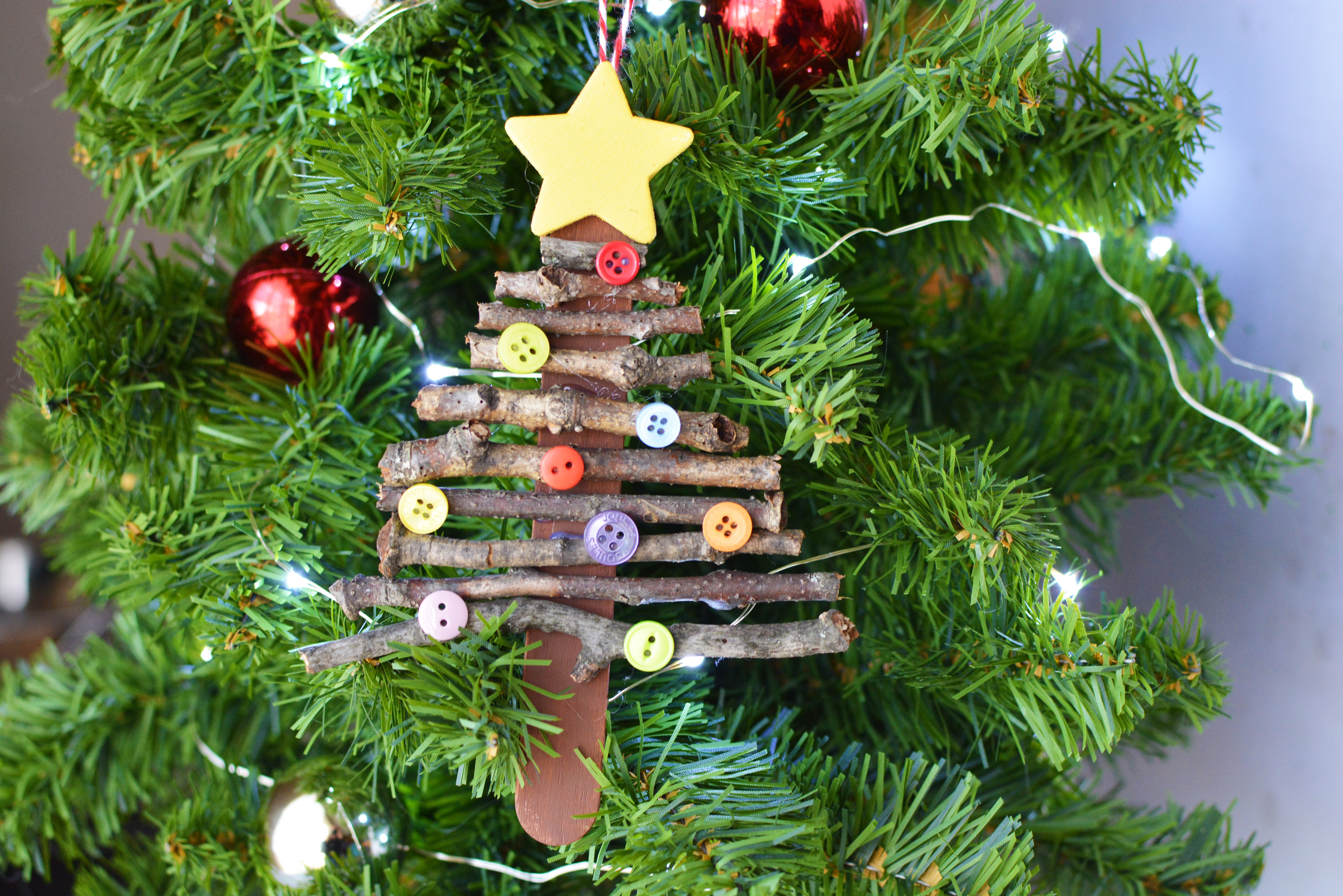 Everything you need to make these easy popsicle stick Christmas tree ornaments can be found at your local craft or hobby store, or, Amazon, if you don't want to put on pants and shoes to go shopping.
Disclaimer: We are a participant in the Amazon Services LLC Associates Program, an affiliate advertising program designed to provide a means for us to earn fees by linking to Amazon.com and affiliated sites. This post may also contain affiliate links to other sites where I will be paid a commission by the seller if you make a purchase.
Easy Popsicle Stick Christmas Tree Ornaments
These popsicle stick Christmas Tree ornaments turn out really cute. It's a great way to keep the kids busy during winter break and they also make fun package decorations.
Supplies Needed:
You might also like:
The ultimate list of non-toy gift ideas for school-aged kids