Easy Meals To Make In Your Airbnb Kitchen
(This post may contain affiliate links. Read my full disclosure.)
If you're thinking of choosing a vacation rental or condo versus a hotel, it might come as a surprise that you can save a ton of money. One of the reasons is saving a ton of money on meals. Although I'm not a huge fan of cooking while on vacation, choosing one of these easy meals to make in your Airbnb kitchen just might be the ticket.
Easy meals to make in your Airbnb kitchen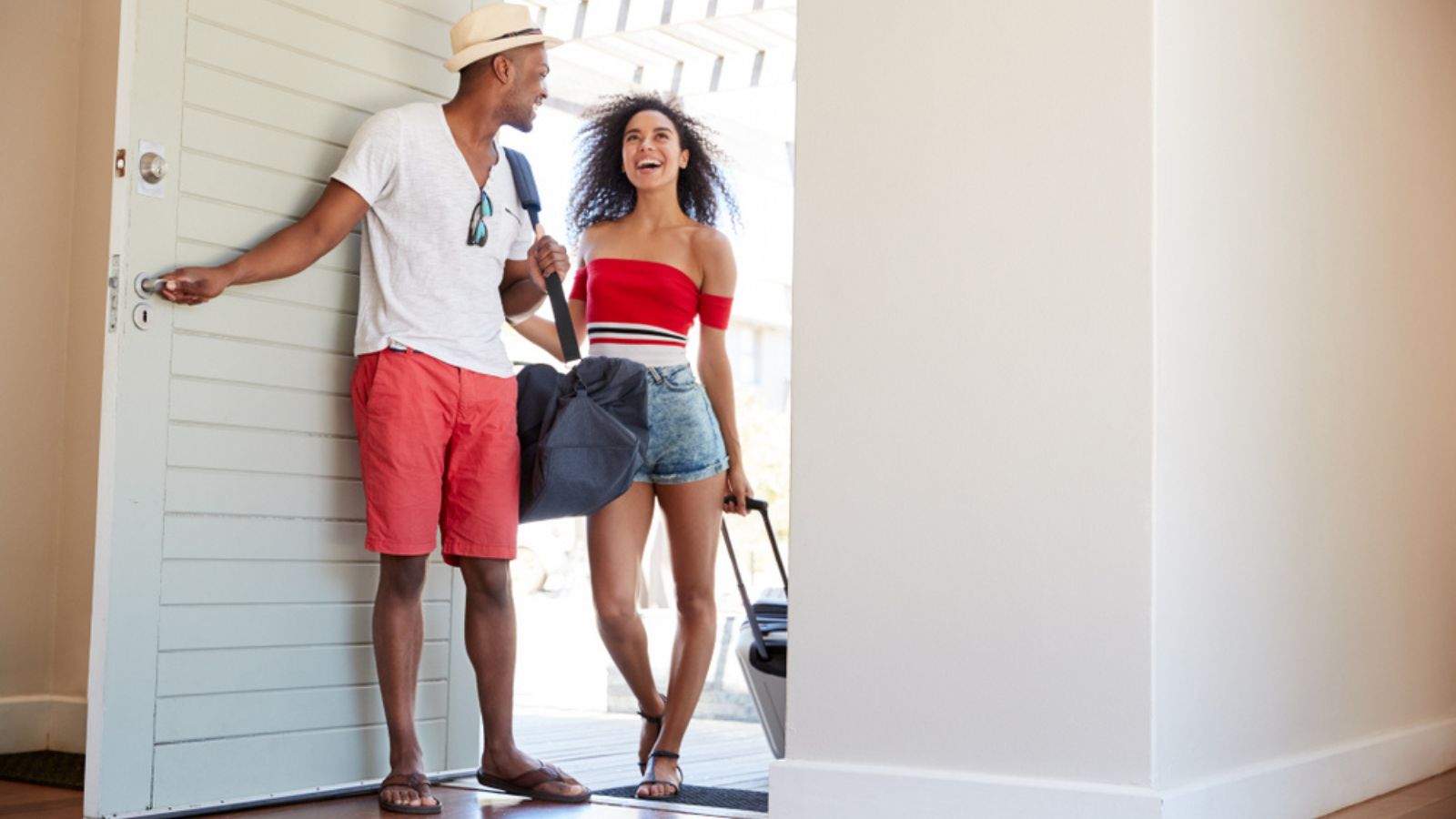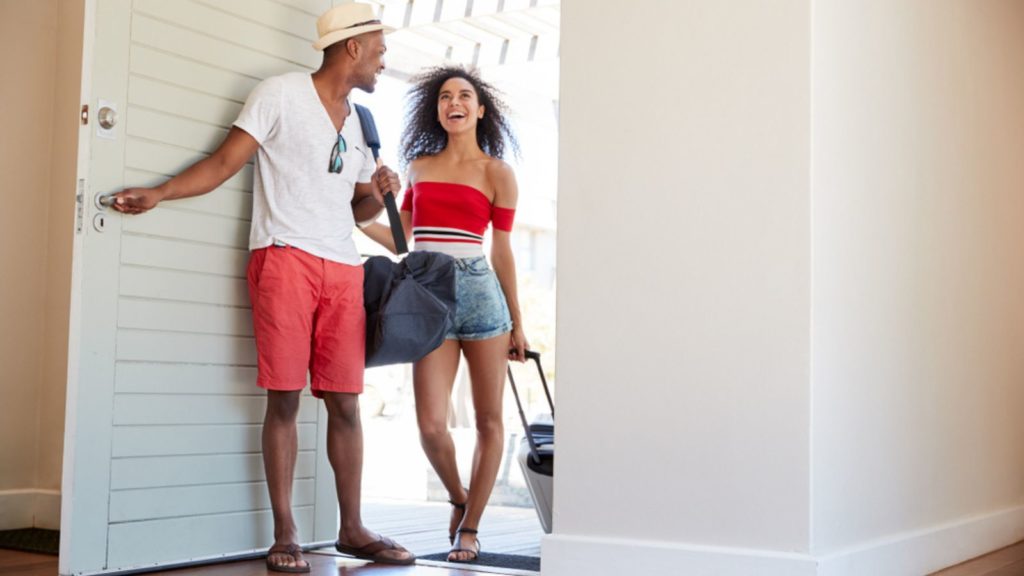 Ordinarily, I like cooking but vacation is…well, vacation. I want to relax and take a break from the things I ordinarily do, like preparing meals and doing laundry. Since I don't have a big budget for three restaurant meals a day, I look for condos and vacation rentals with cooking facilities. Here's a list of favorite easy meals to make in your Airbnb kitchen.
A few things to keep in mind when making meals in your Airbnb kitchen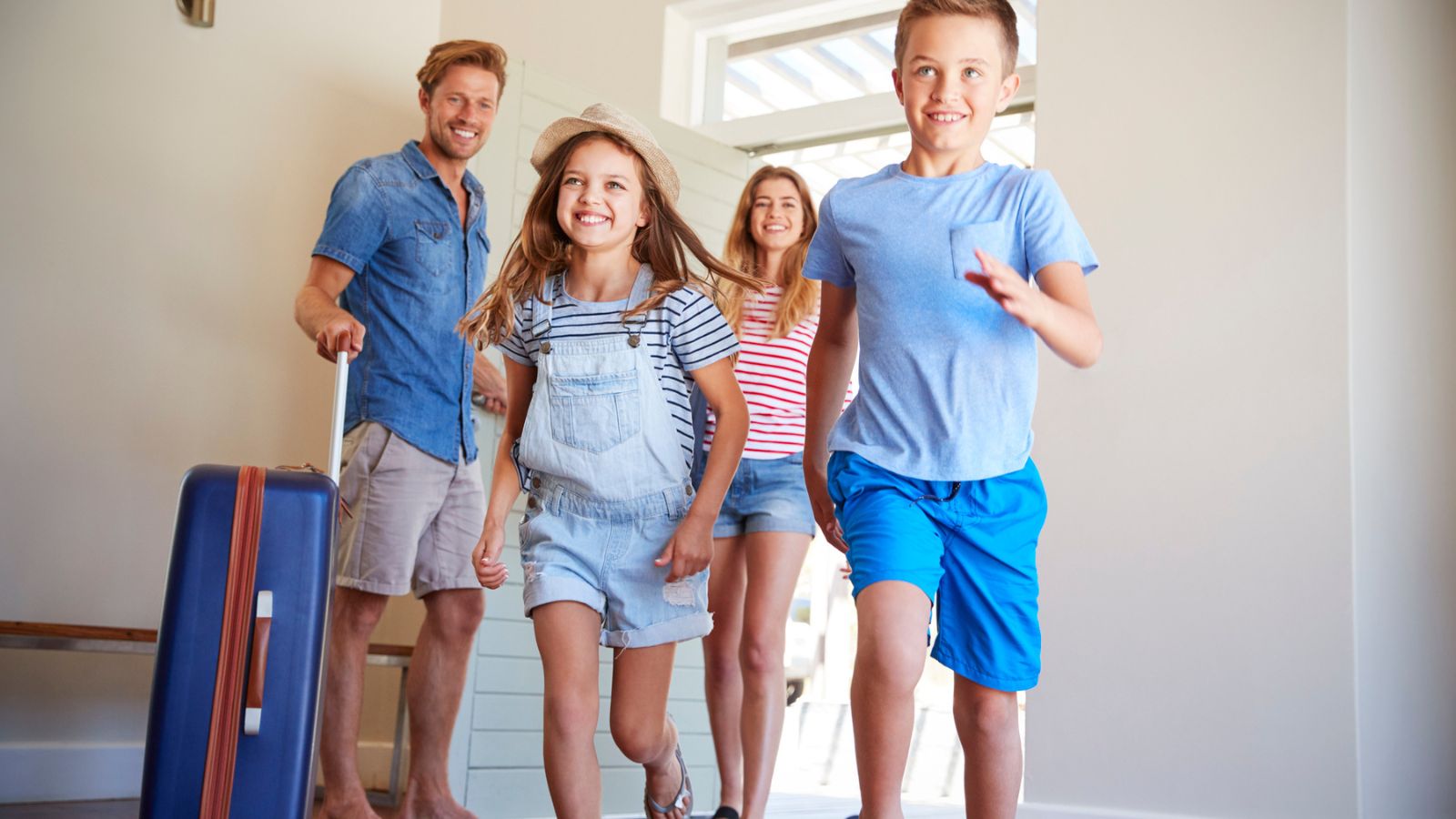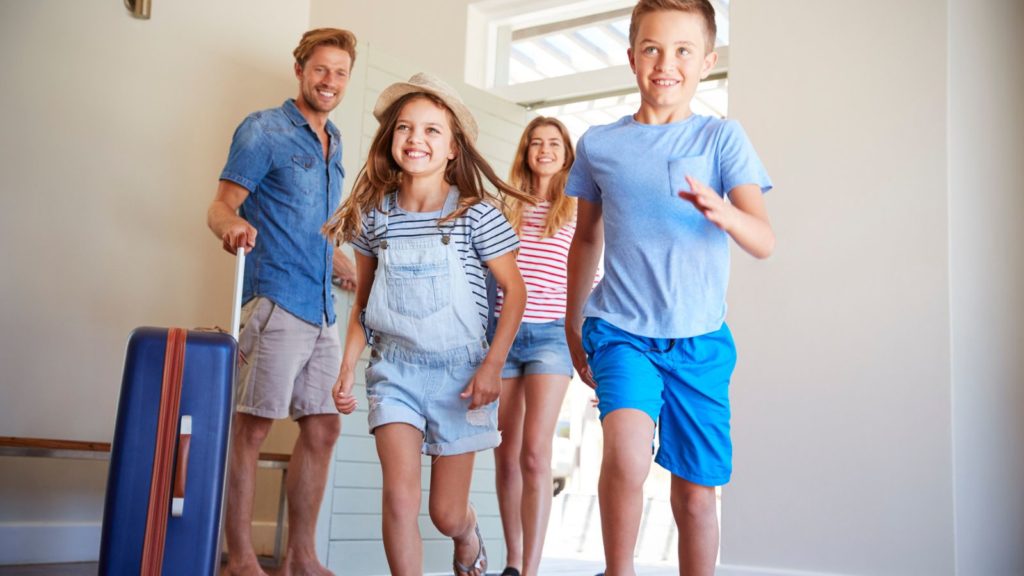 Most vacation rental kitchens are only stocked with the most basic equipment. Keep your meals simple.
You'll want easy-to-find ingredients, minimal spices and condiments, and dishes that don't use lots of bowls and pans to prepare.
If you're ordinarily against convenience foods (precut/peeled fruits and veggies, pre-seasoned meats, frozen foods) you might want to relax your rules for vacation.
My 10 favorite easy meals to make in your Airbnb kitchen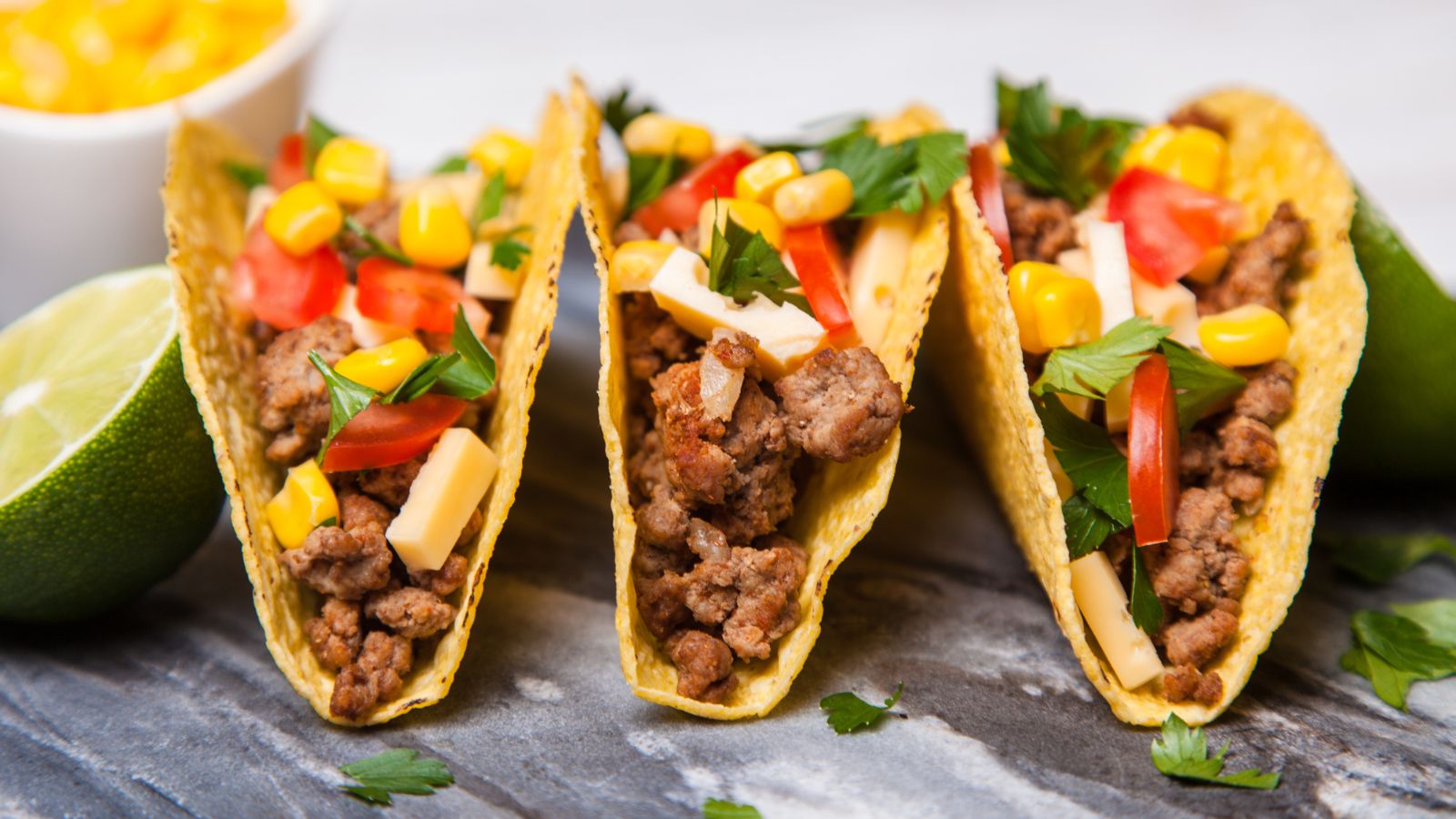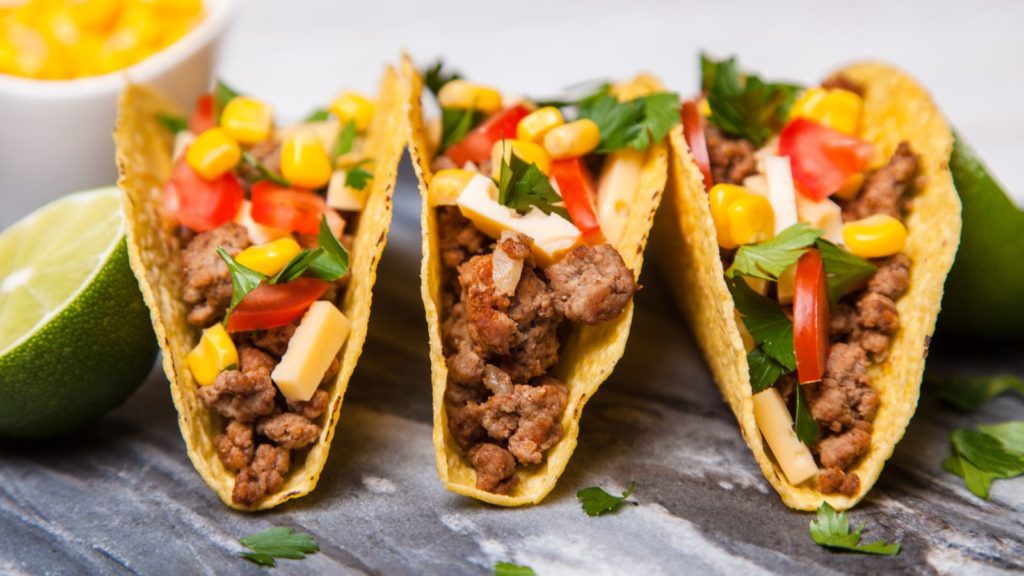 1. Basic Tacos
We almost always put this on our list of easy meals to make in your Airbnb kitchen. I usually brown ground beef and add an envelope of prepared taco seasoning. You can use ground turkey or a deboned rotisserie chicken, too. We usually buy flour tortillas because they're fast and easy to microwave but you can grab a box of crunchy corn shells and pop them in the oven for crispy tacos.
Read more: 25+ recipes to rock Taco Tuesday
You can also do taco salads or taco bowls. You can buy canned black beans and rice in a pouch and make a bowl with your choice of meat and toppings. Fresh lettuce and tomatoes with taco meat and toppings are a good way to keep it lighter while still enjoying something hearty. Taco toppings are available pretty much everywhere. Many deli sections have homemade salsa and guacamole available.
2. Sheet pan dinners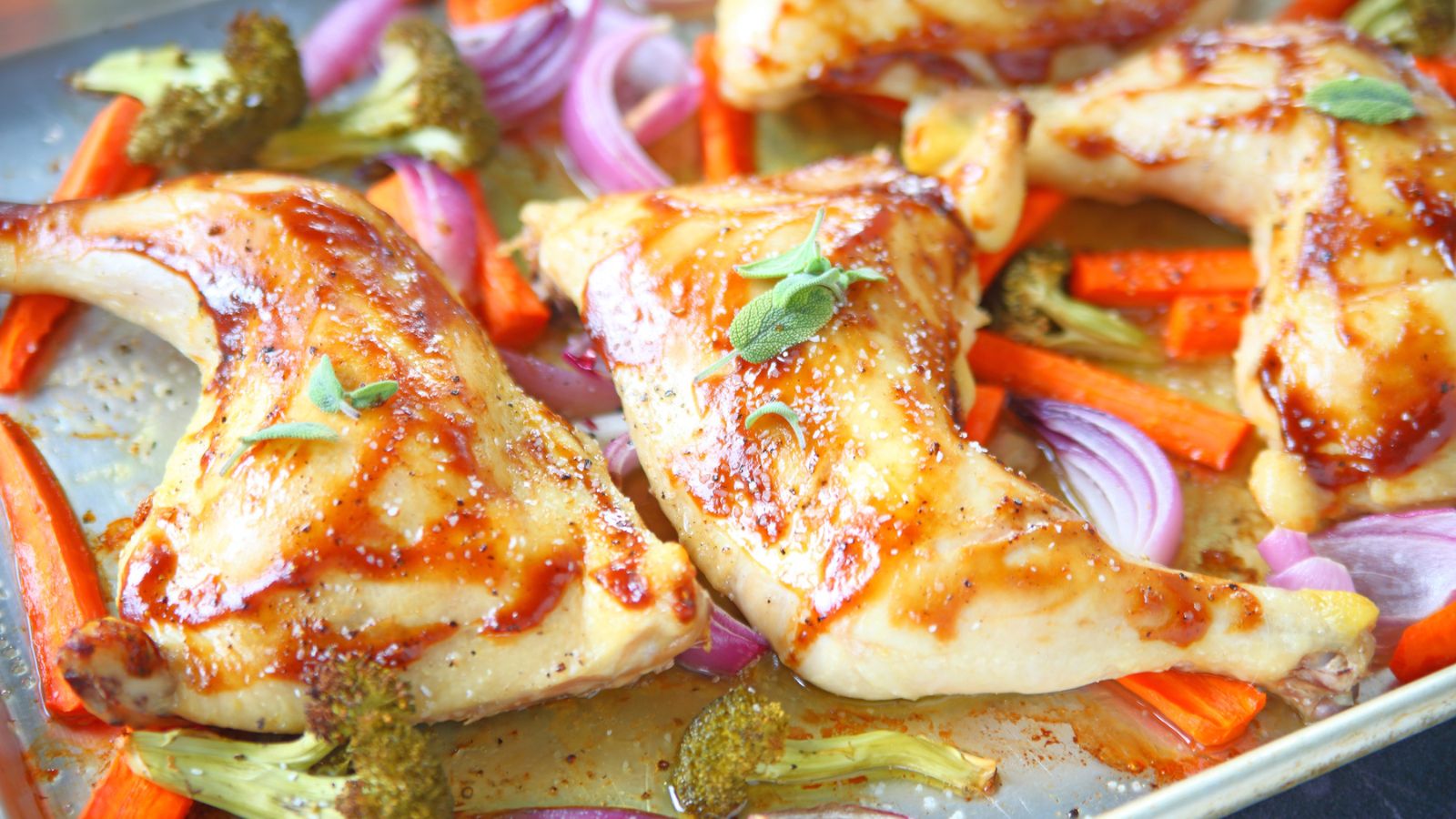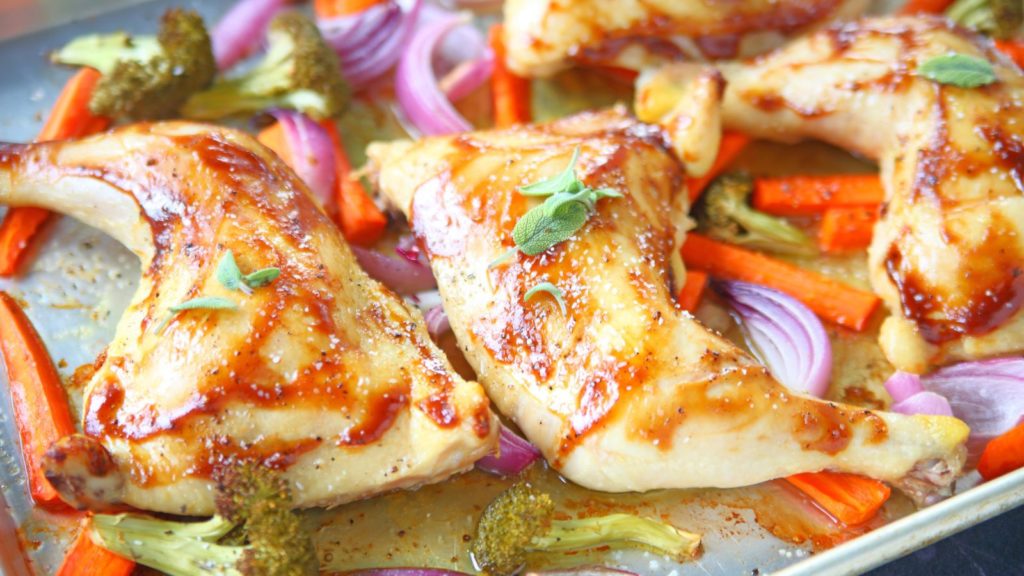 You can use just about any combination of meat and vegetables to make an easy sheet pan dinner. I like using fully cooked smoked sausage or kielbasa and a bag of frozen sweet potatoes on one sheet and mixed vegetables (a basic mix of broccoli, cauliflower, and carrots works or you can get a fancier veggie mix.)
You'll have endless possibilities with sheet pan dinners – chicken breasts or thighs or fish filets work well, too. If your vacation rental doesn't have good sheet pans, you can grab disposable aluminum pans at the grocery store.
3. Hot dogs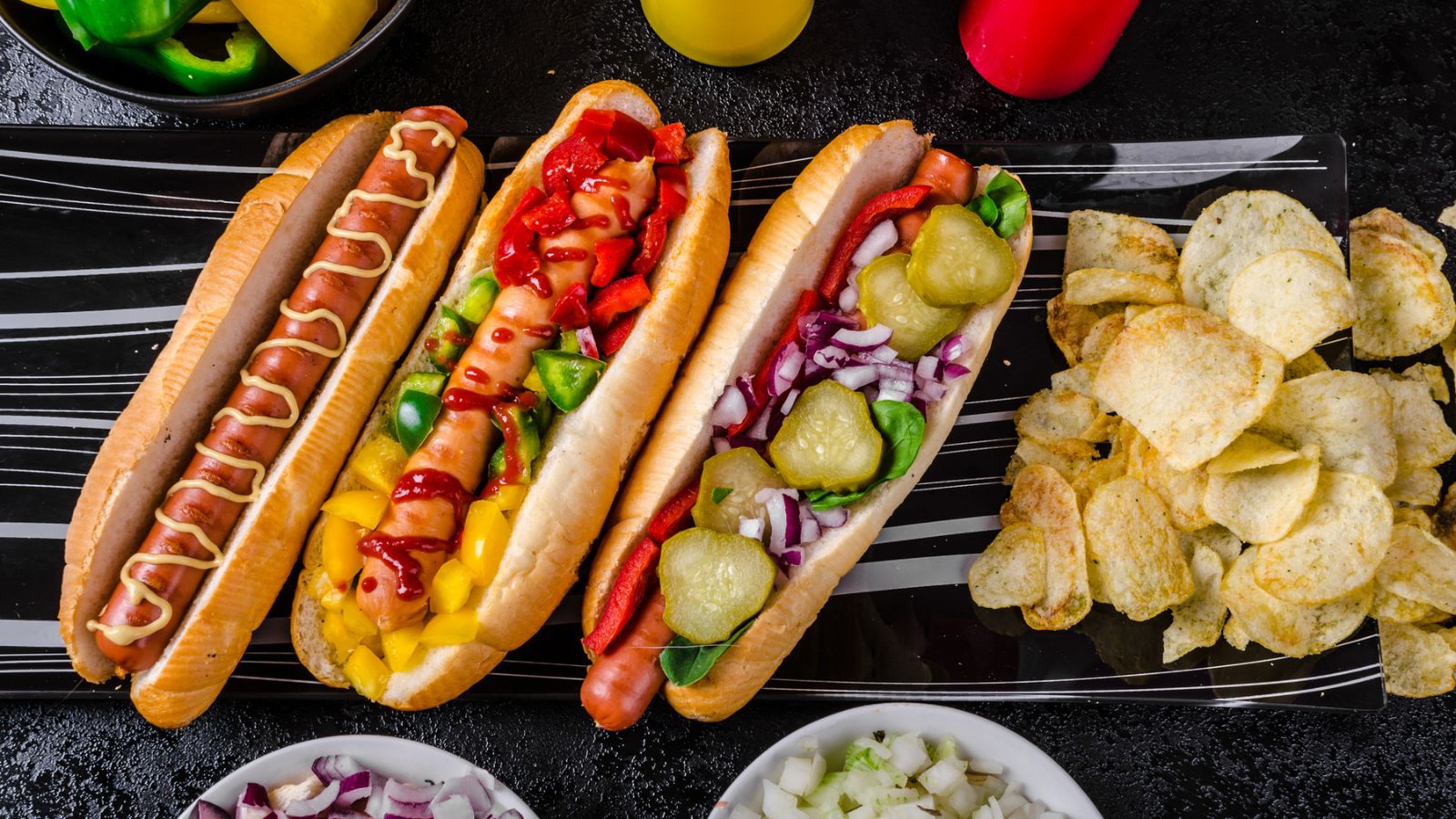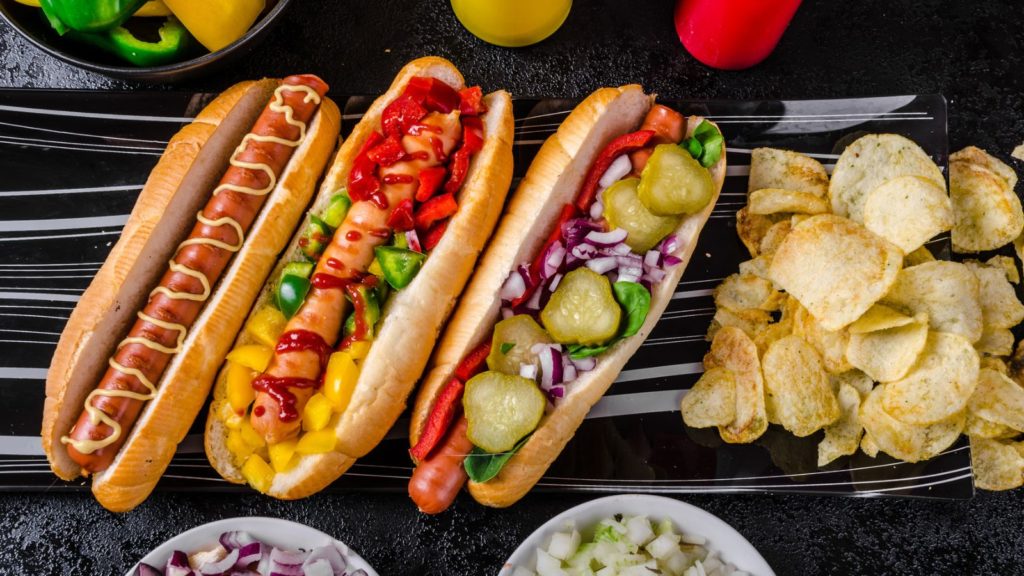 Hot dogs and beans or hot dogs and macaroni and cheese are an easy, kid-pleasing meal. If your Airbnb kitchen comes with a gas grill, you can grill outdoors. If not, hot dogs are easy to make on the stovetop or in the microwave.
4. Sloppy Joes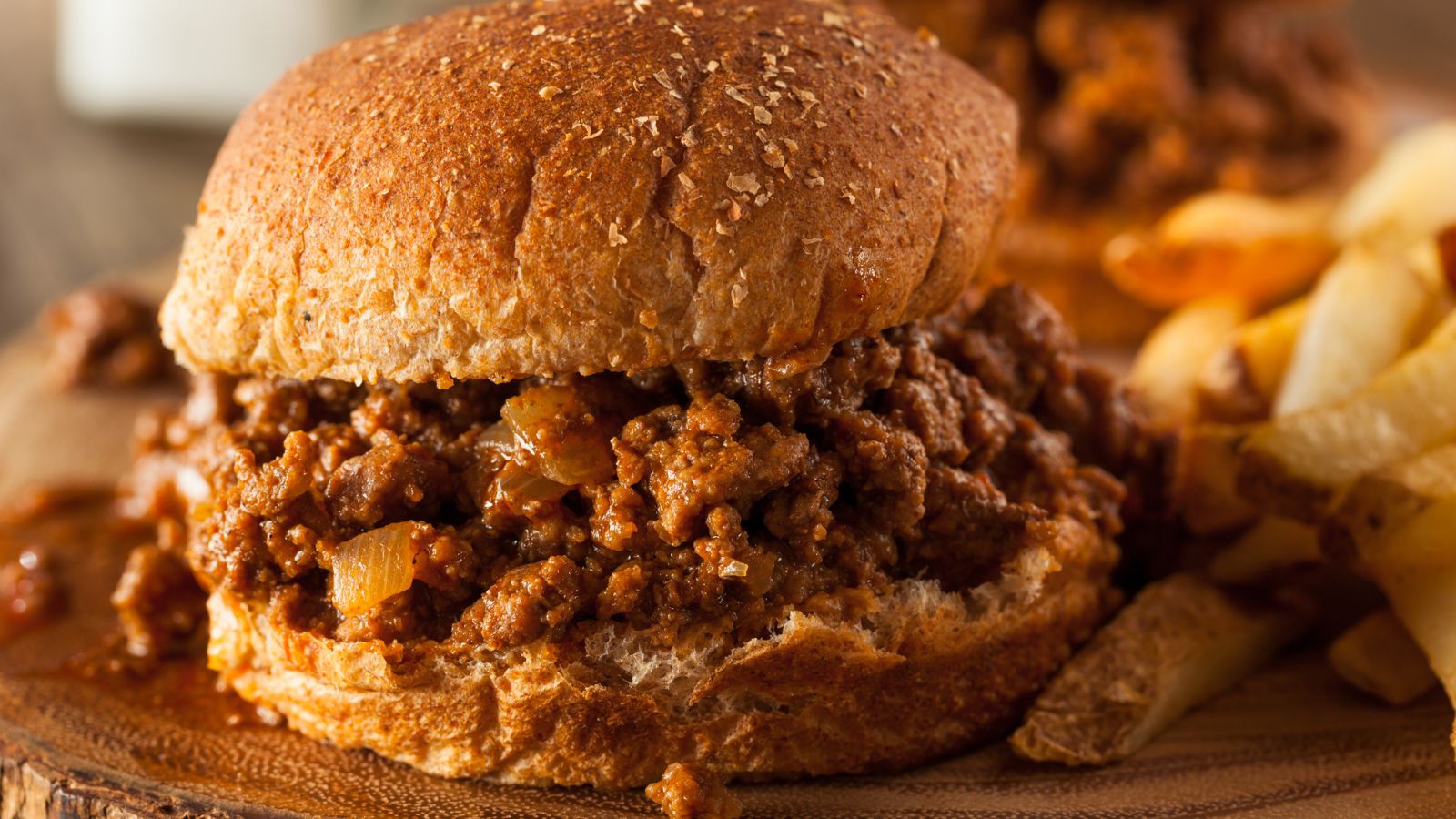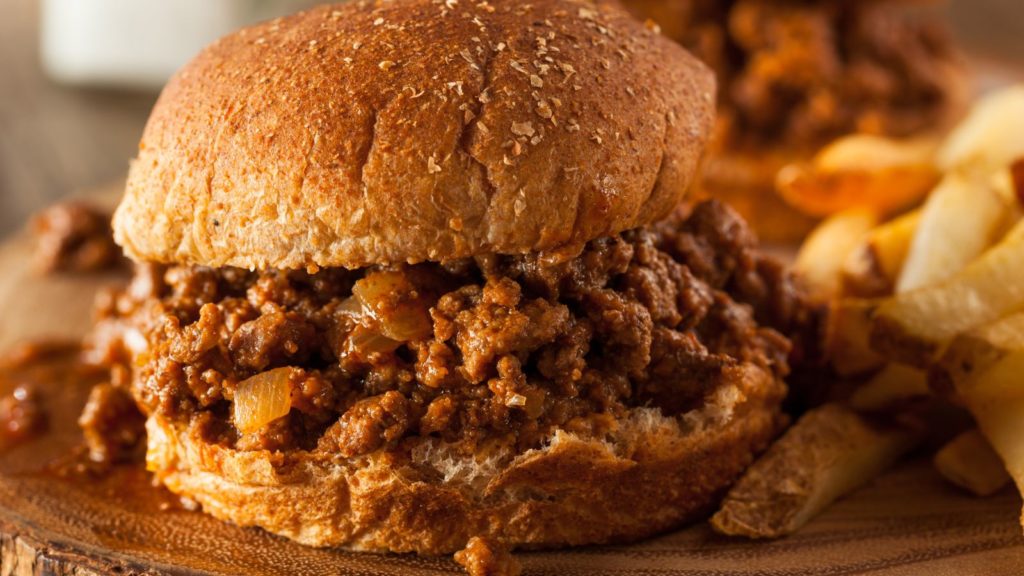 This is another one of our list of easy meals to make in your Airbnb kitchen standards. A package of hamburger buns, a pound of hamburger meat, and a can of Manwich sauce. It doesn't get easier.
5. Spaghetti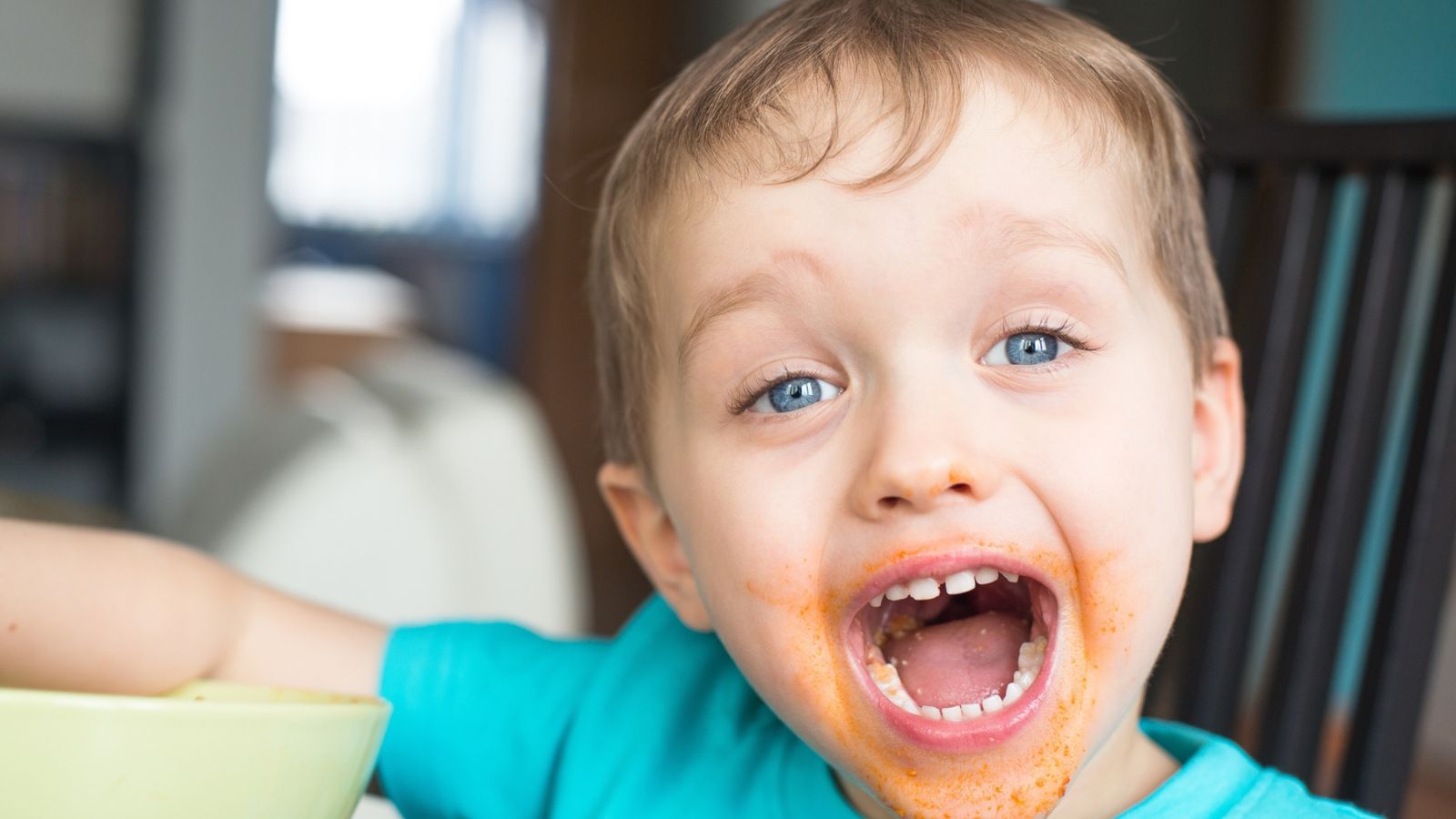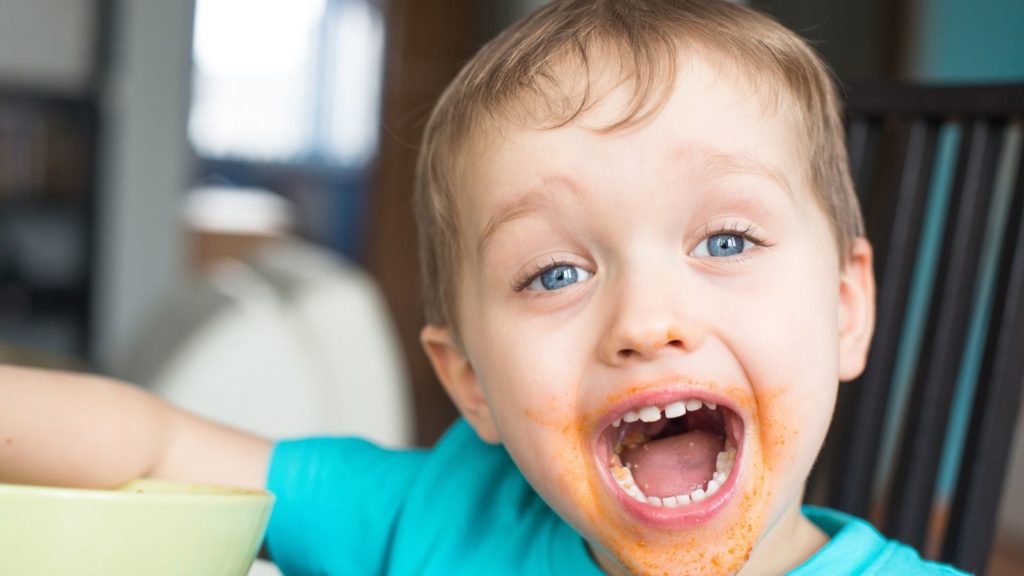 Pasta is easy to make on the stovetop or in the microwave. I am also a very big fan of Buitoni pasta and sauces. If you want a meatier sauce you can grab frozen meatballs or brown some ground beef on the stovetop and add that. Add some frozen garlic bread and a bagged salad kit and you have an easy, hearty meal.
You can also use the meatballs and sauce for meatball subs or hoagies. Just grab some good buns and cheese.
6. Rotisserie Chicken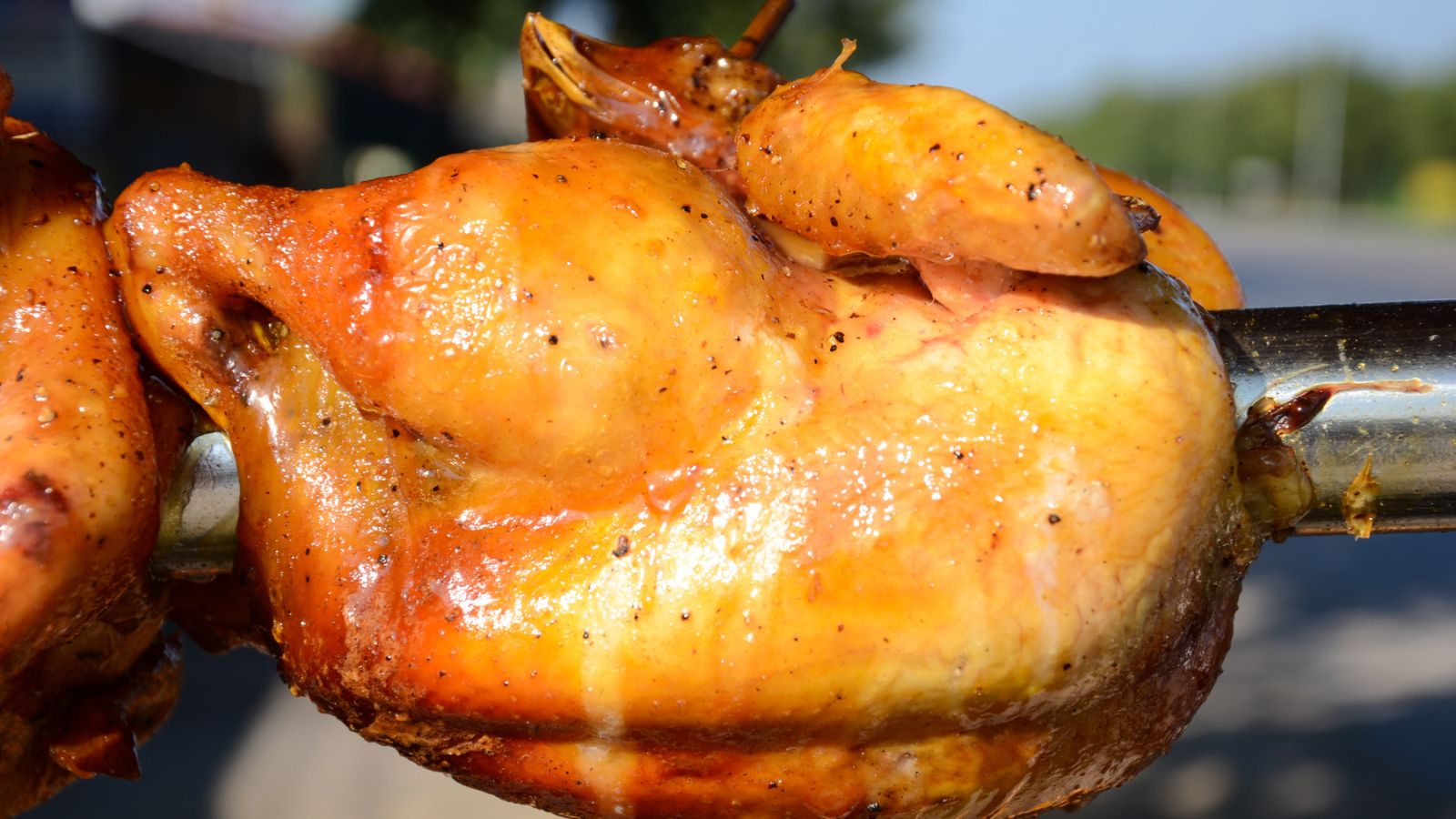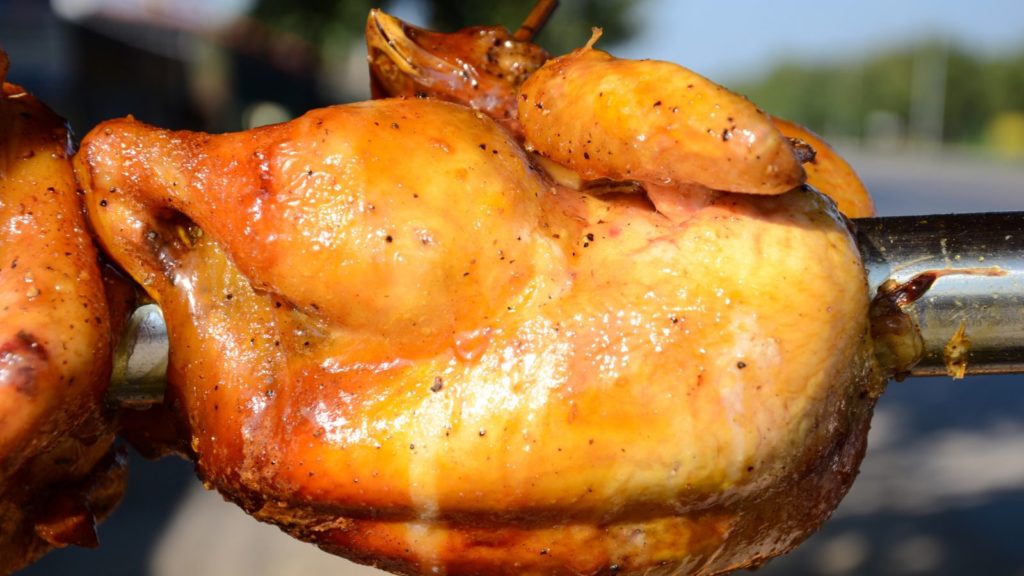 Rotisserie Chicken is super versatile. You can use it for tacos, stir-fries, salads, and more. Rotisserie chicken and a bagged salad kit makes a super easy dinner and it's easy to double if you need to feed larger groups. If you want to make this more hearty, serve with baked potatoes or crusty bread.
7. Crockpot Meals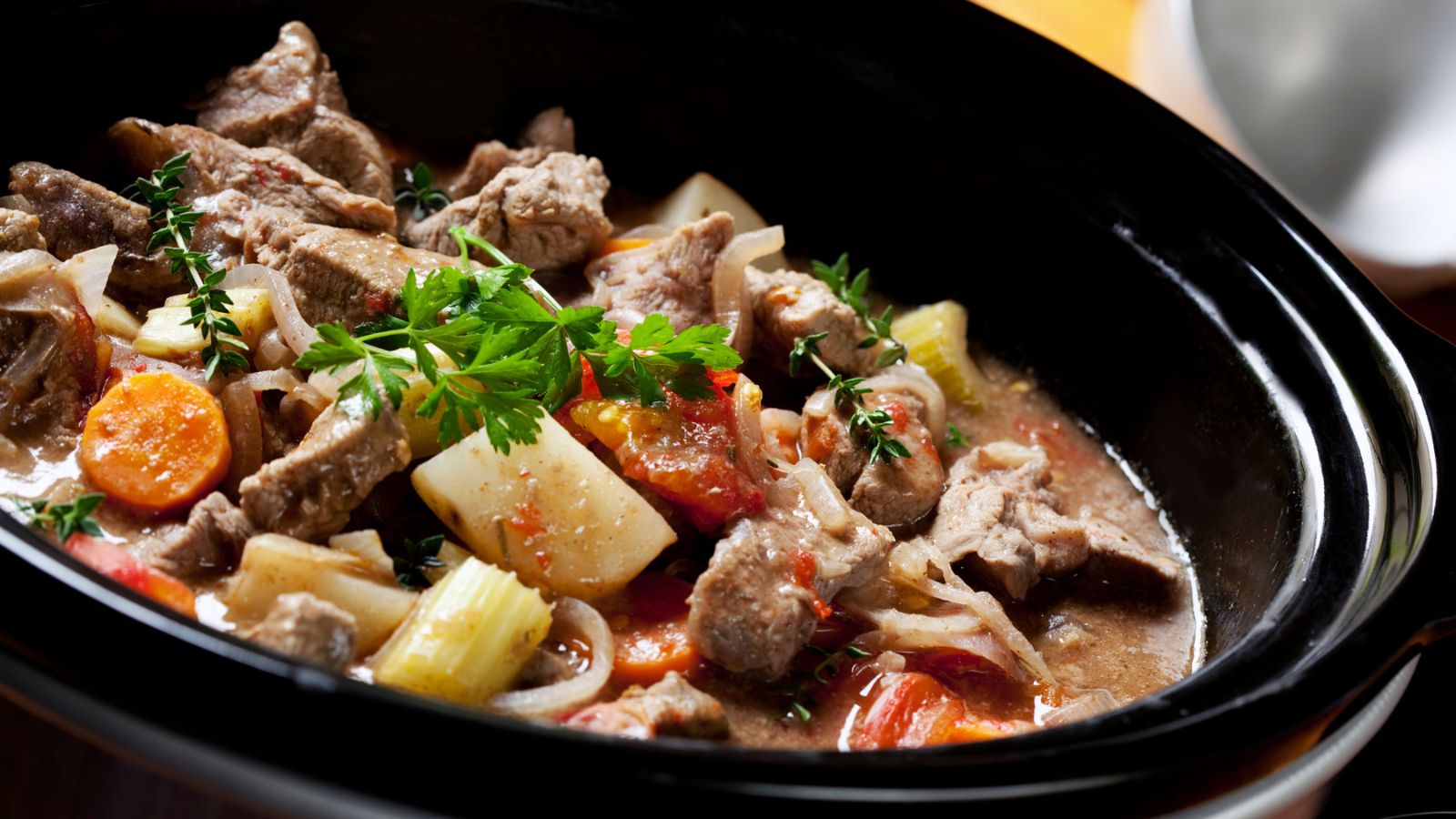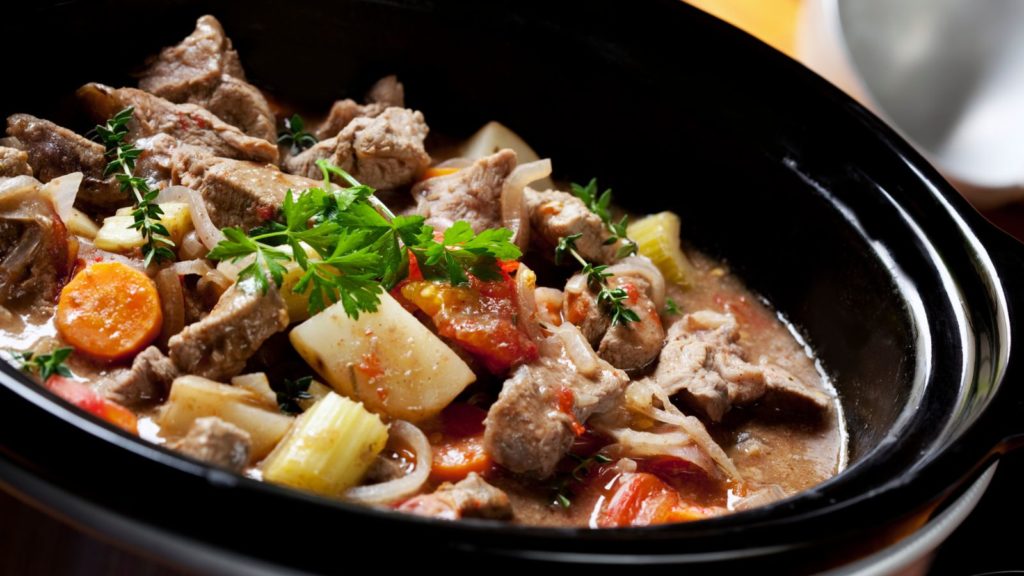 Crockpot/Slow Cooker meals are my lifeline during the week. I love a good "dump it and forget it" meal when I'm busy. I find these types of meals to work well for the "I'm on vacation and I don't wanna cook" mindset. Most of the vacation rentals I've stayed in haven't had a crockpot but a few have.
I like to do chicken breasts or thighs combined with chicken broth and salsa for bowls or tacos. You can add rice, black beans and corn to make it heartier or serve these things on the side.
8. Soup and Sandwiches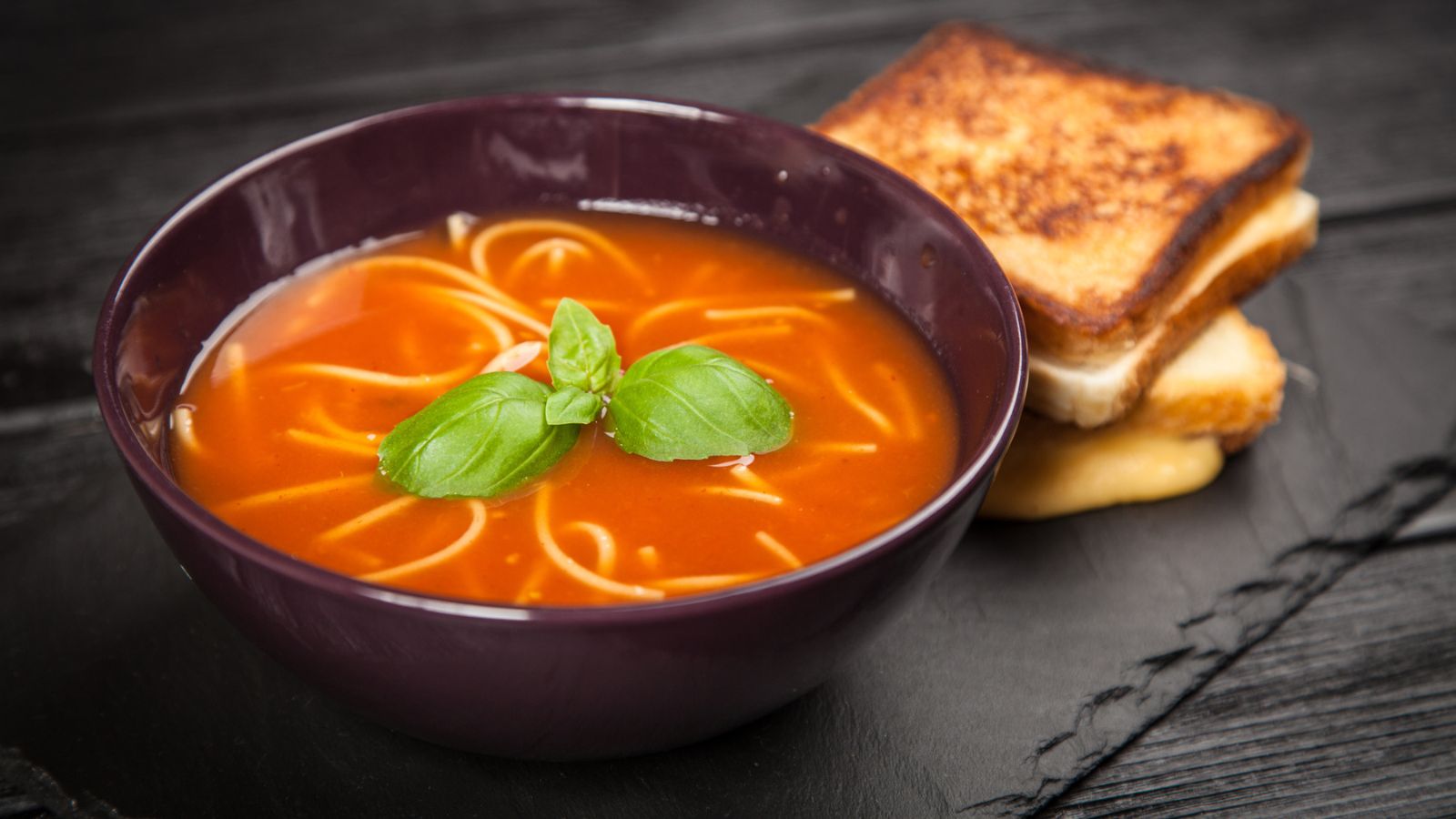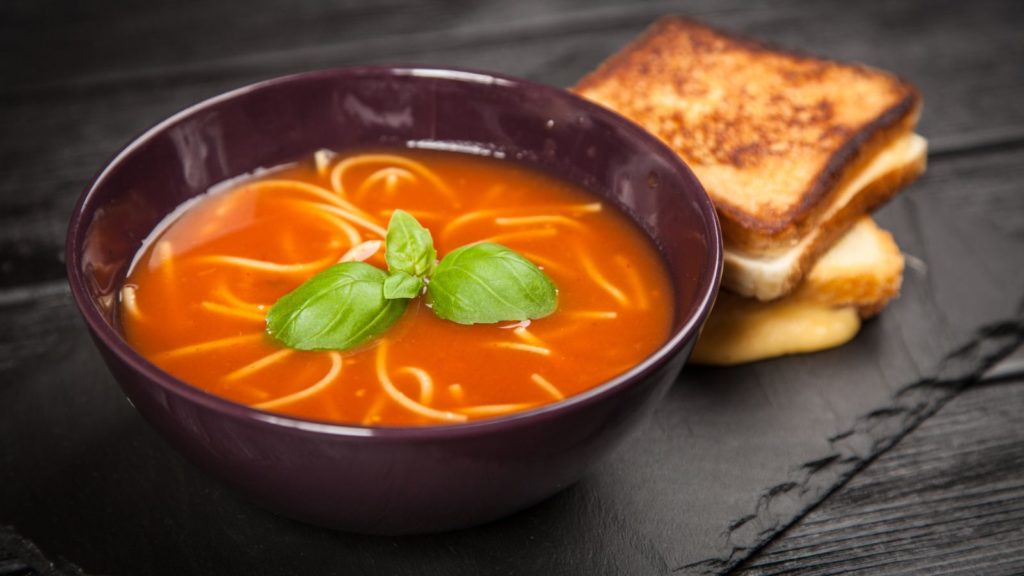 If you're on a week's vacation, odds are you don't want to eat sandwiches every single day but they're easy to put together for light dinners or lunches. When we're vacationing, we usually do breakfast at our vacation rental, have lunch out, and have dinner in. If we've had a larger meal at lunch, I like to balance it out by having a simpler, lighter meal at dinnertime.
We love buying local bakery bread or local deli goodies when we're in a new place. It makes an ordinary sandwich a little more interesting.
9. Charcuterie Board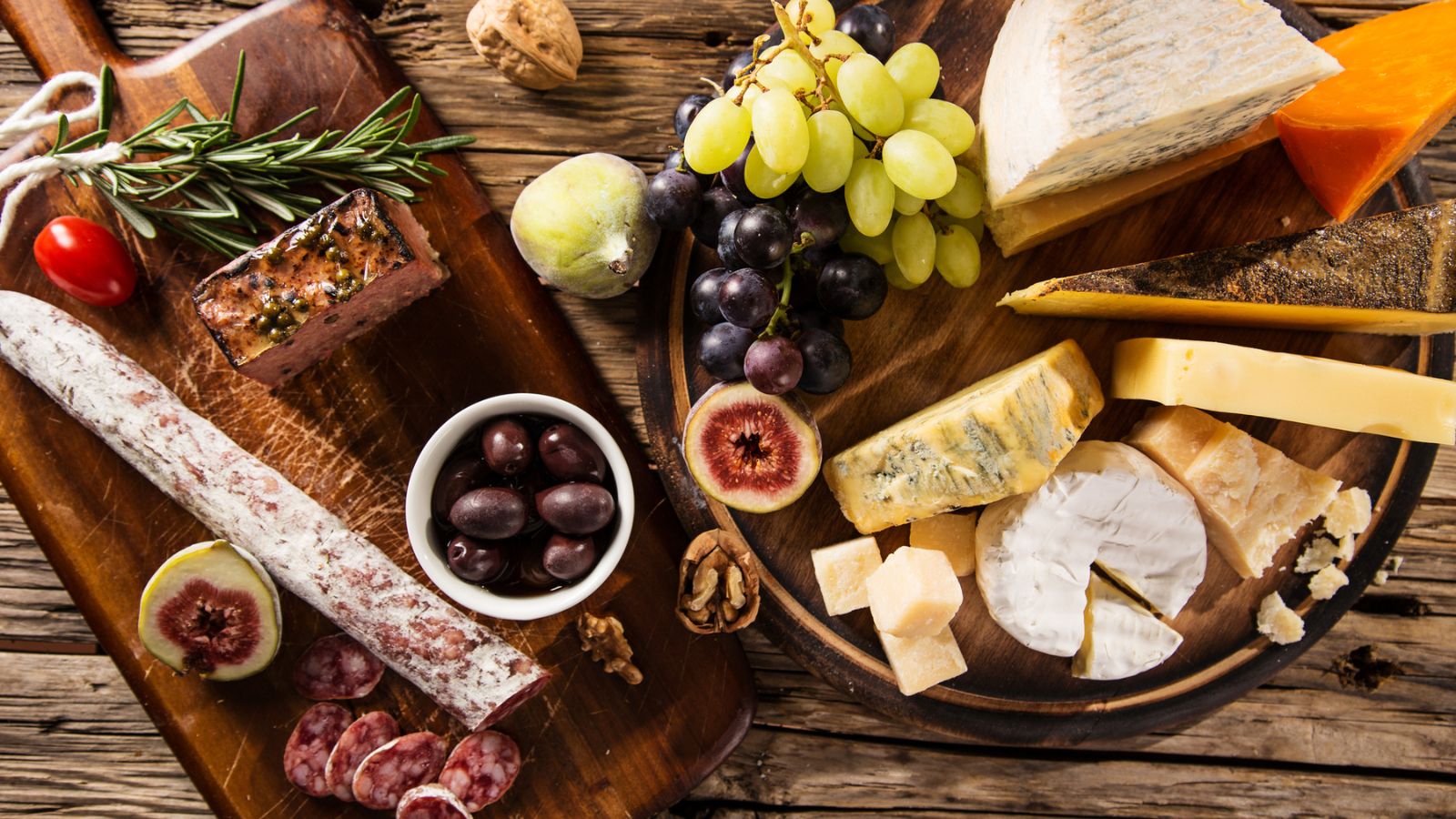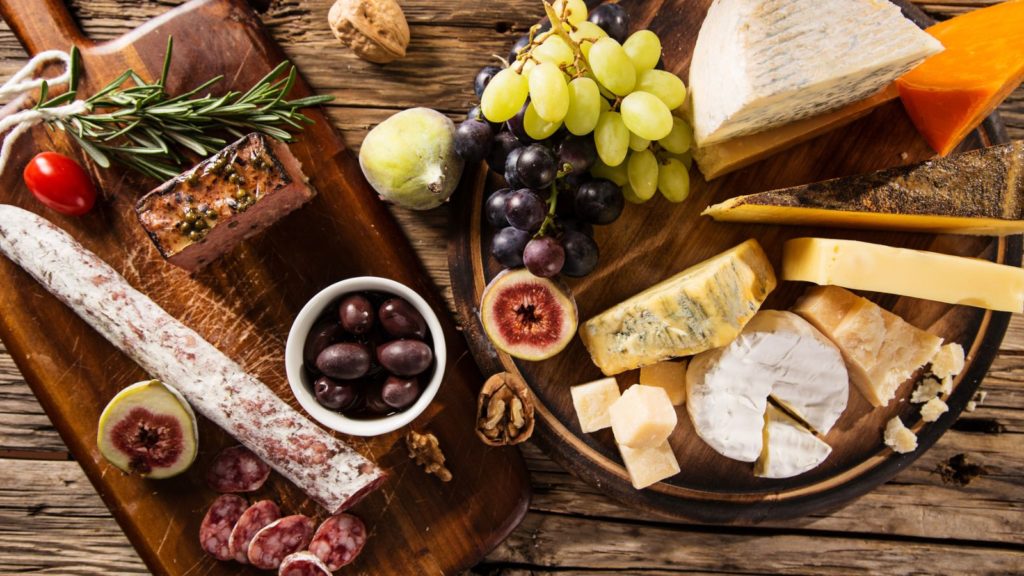 We have charcuterie board dinners about once a week, sometimes more often when it's hot outside. My kids are so into this and it's so easy to throw together. We usually do two varieties of meat, two to three varieties of cheese, a dish of nuts, and some fresh fruit. I'll mix it up with pickles, olives, peppers, dried fruits, and hummus or other dips. Serve with crackers, mini naan, or cubed bakery bread.
This is a great way to sample local flavors. Grab that fancy cheese you see in the gourmet shop or try some local honey or chutney.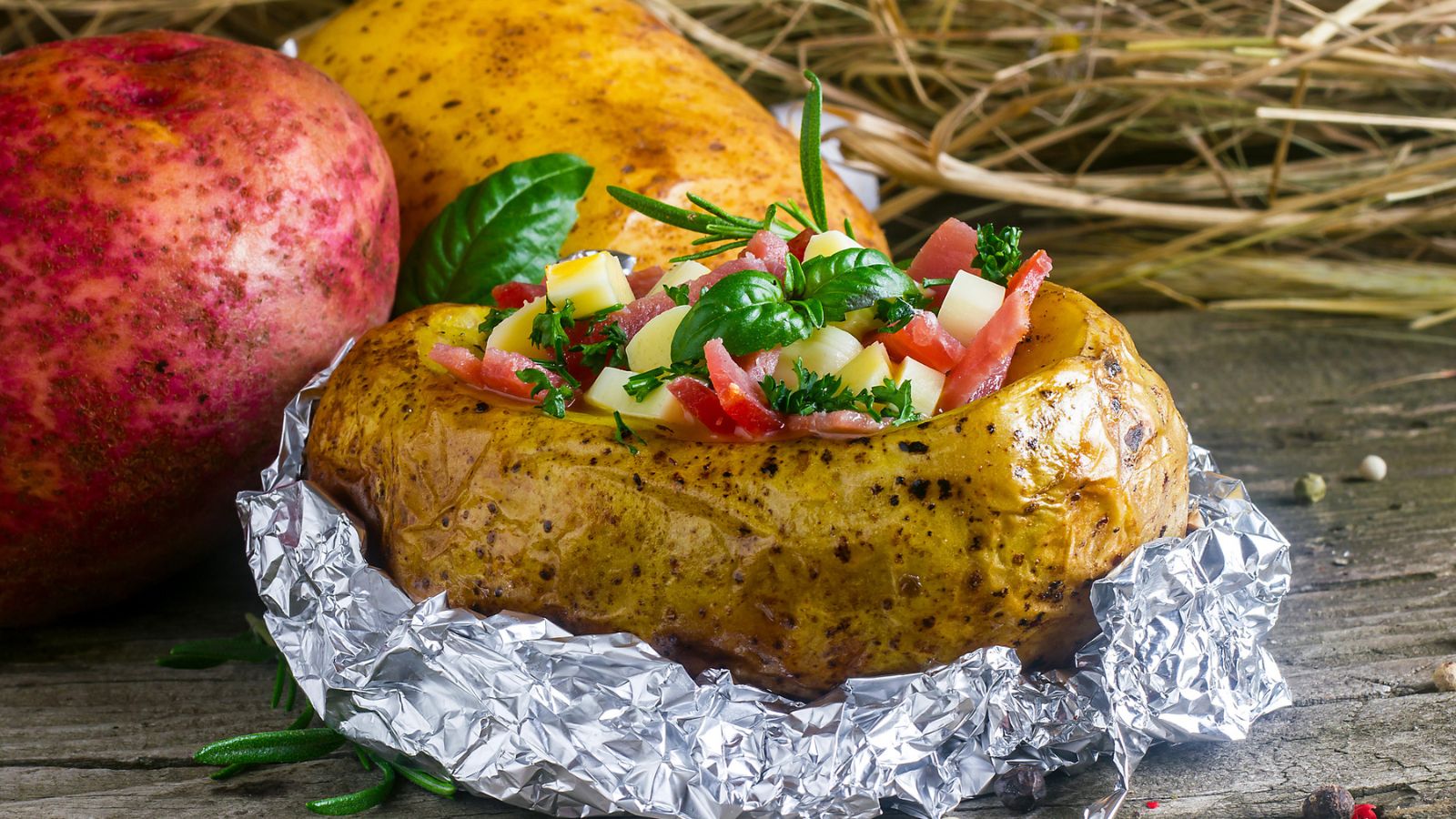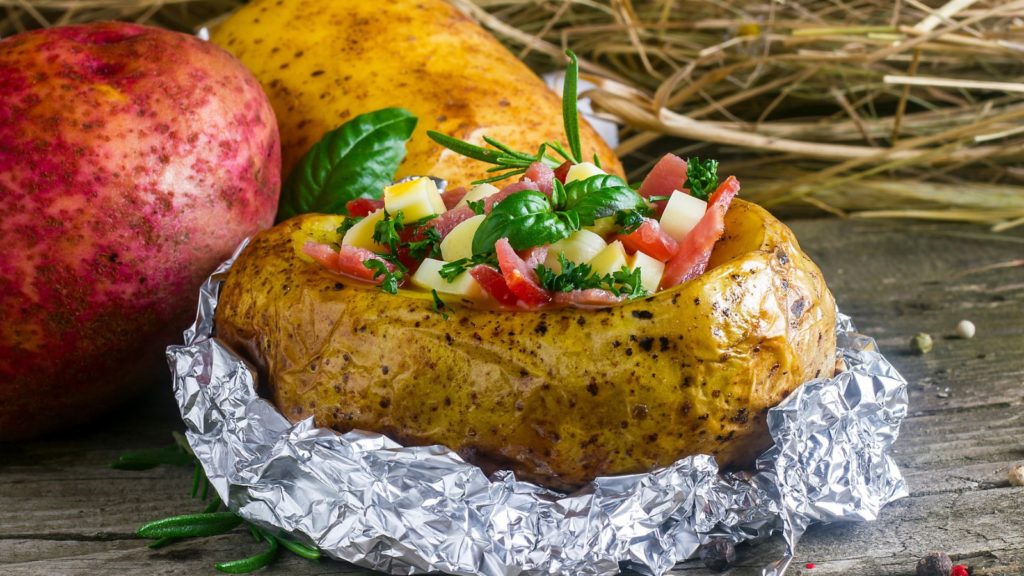 We do our baked potatoes in the Instant Pot and that's been life-changing. Odds are, your vacation rental won't have an Instant Pot so you'll have to do them in the oven the old-fashioned way and plan for that cook time or cook them in the microwave. Otherwise, this is a really easy meal to put together. We tend to stick with pretty basic potato toppings, like shredded cheese, bacon, sour cream, and chives, but you could also use shredded pork or chicken, canned chili, jalapenos, broccoli, and cheese, or any other thing you can think of. This is also a good way to use up any leftovers in your Airbnb kitchen.
A variation on this is a pizza bar. Set out pizza toppings and halved English muffins or mini Boboli shells and let everyone make their own personal pizza. Anything where my kids can build their own plate is a big hit. This works well for larger groups, too.
11. Convenience foods for more meal ideas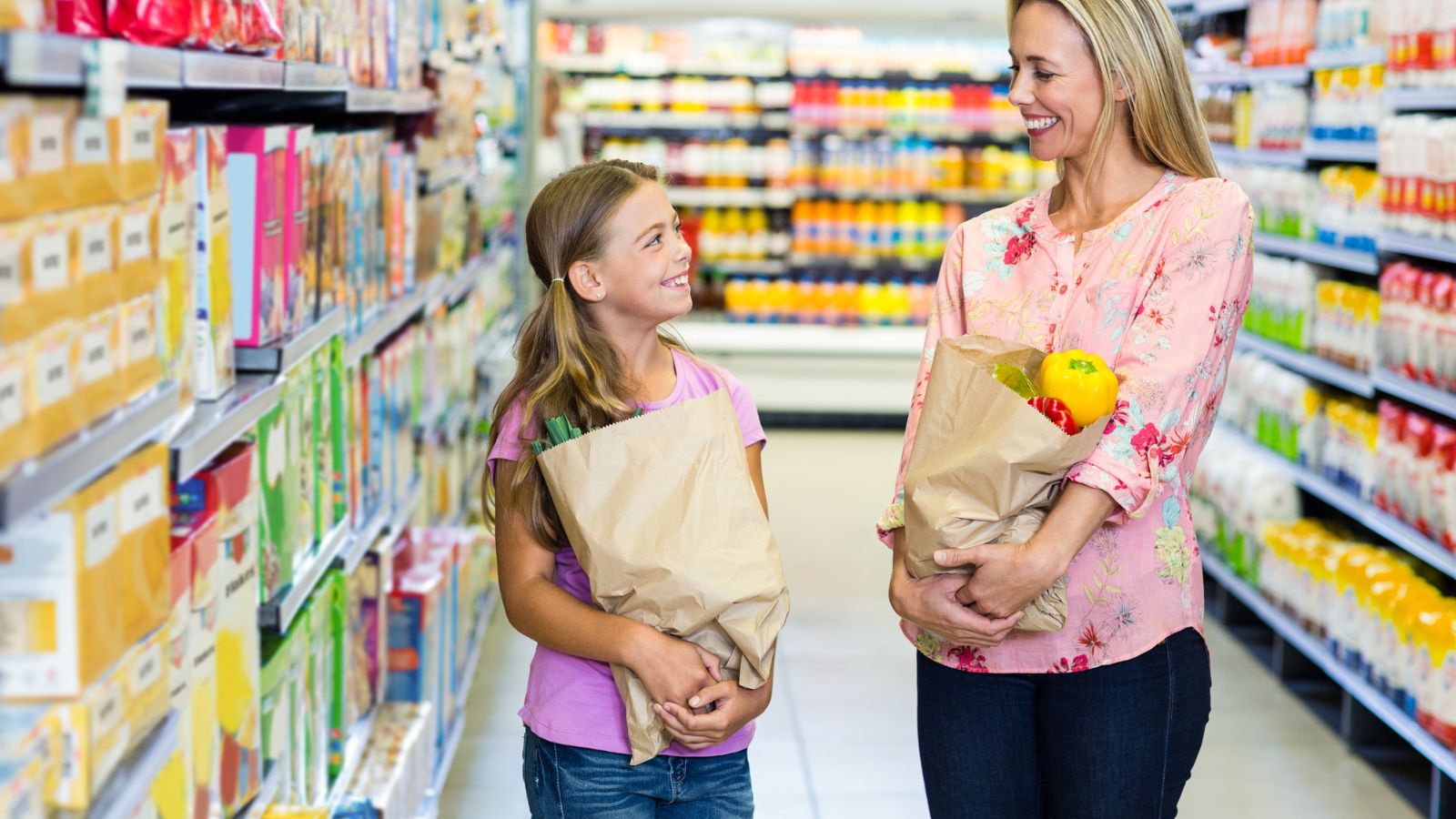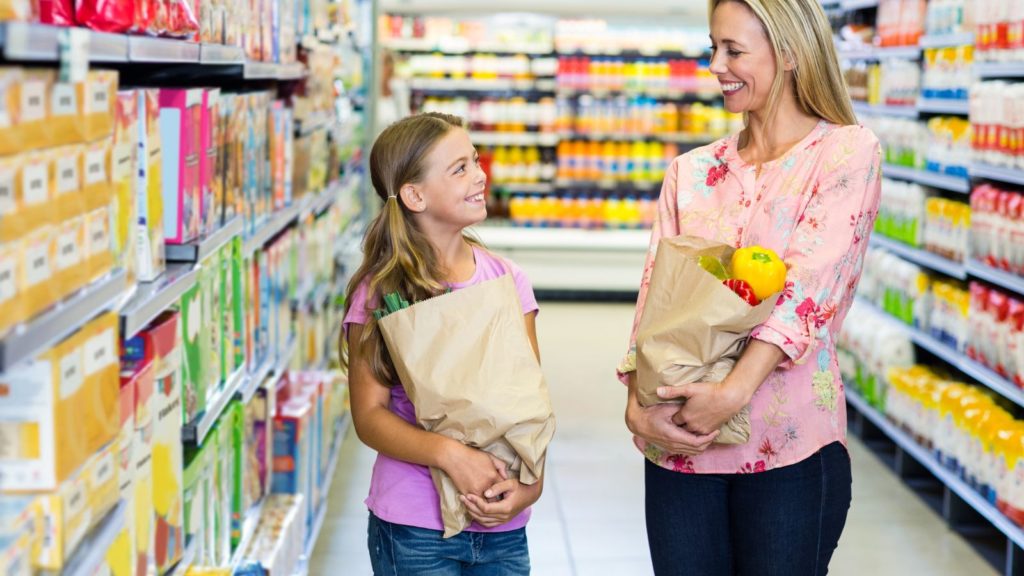 These aren't things I typically use in my everyday cooking. I like to cook with whole foods as much as I possibly can, but not wanting to spend time cooking and/or not having a well-stocked kitchen will usually drive my choices when cooking in an Airbnb kitchen. Here are some things that might give you more ideas or cut down on the number of bowls/pans needed:
Precooked pouch rice or quinoa
Frozen chicken tenders
Frozen fries
Boxed Potato Mixes
Canned chili
Instant oatmeal pouches or cups
Pre-sliced cheese and crackers
You might also like:
Things to do in Hot Springs Arkansas
Things to do in Lake Charles with Kids