Christmas break is almost over – The Tuesday Meme
(This post may contain affiliate links. Read my full disclosure.)
Are you ready for Christmas Break to be over yet? In case you didn't know, I make funny memes and share them on social media. If you're following me on Facebook, Twitter and Instagram, you've probably seen my little snippets that are intended to make you laugh and smile.
Last year (because 2016 is last year now) I started publishing my memes on the blog, primarily so people could pin them to their favorite "funny stuff" Pinterest boards. You don't have a "funny stuff" Pinterest board? You should make one. Pinterest is awesome. Anyhoo, I haven't stopped creating funny memes but it's been awhile since I've done a Tuesday meme blog post, so we're overdue.
Tuesday is a good day to share funny stuff, right? Aside from tacos, Tuesday is a little bit of a drag so why not laugh a little?
This meme has been shared almost 40,000 times from my Facebook page alone: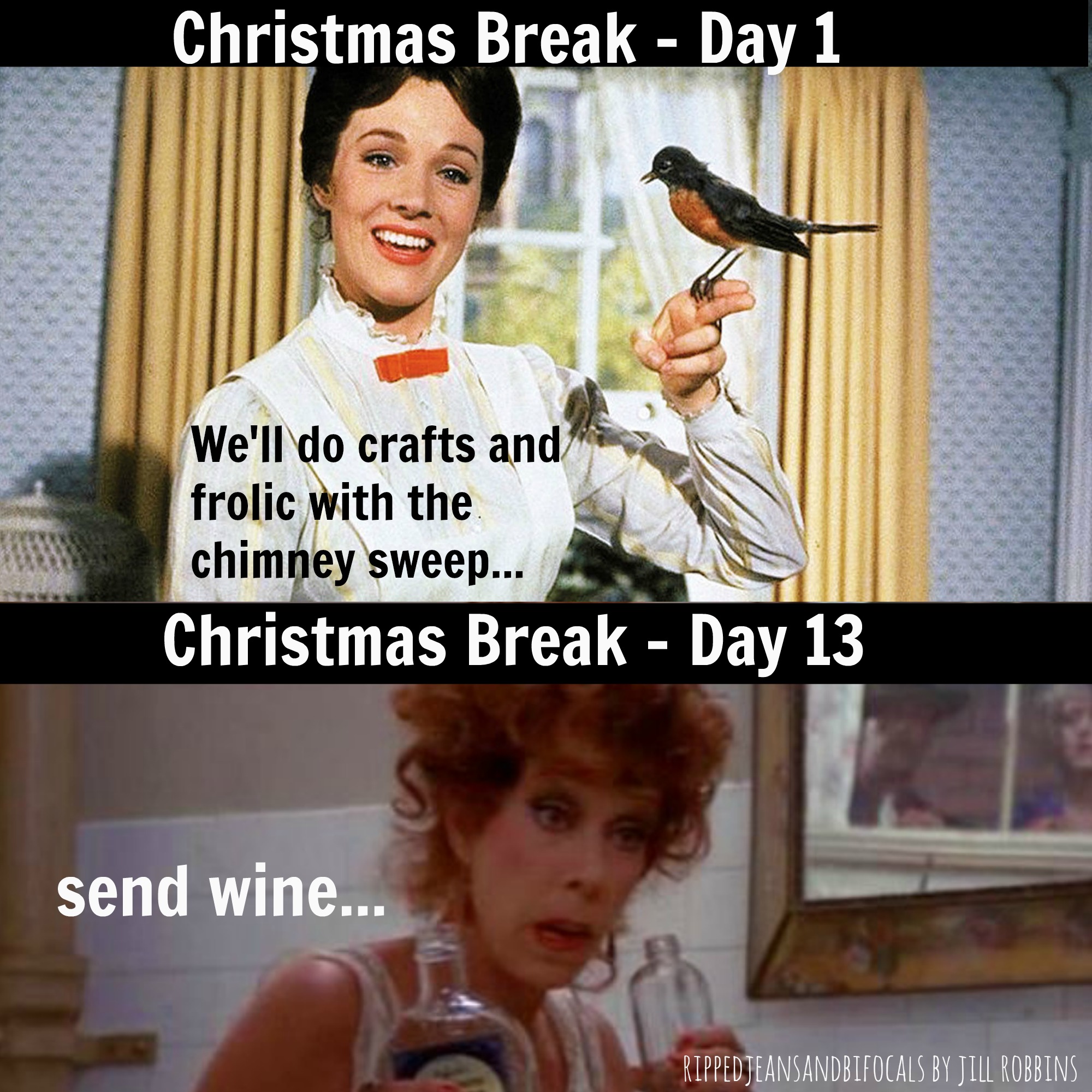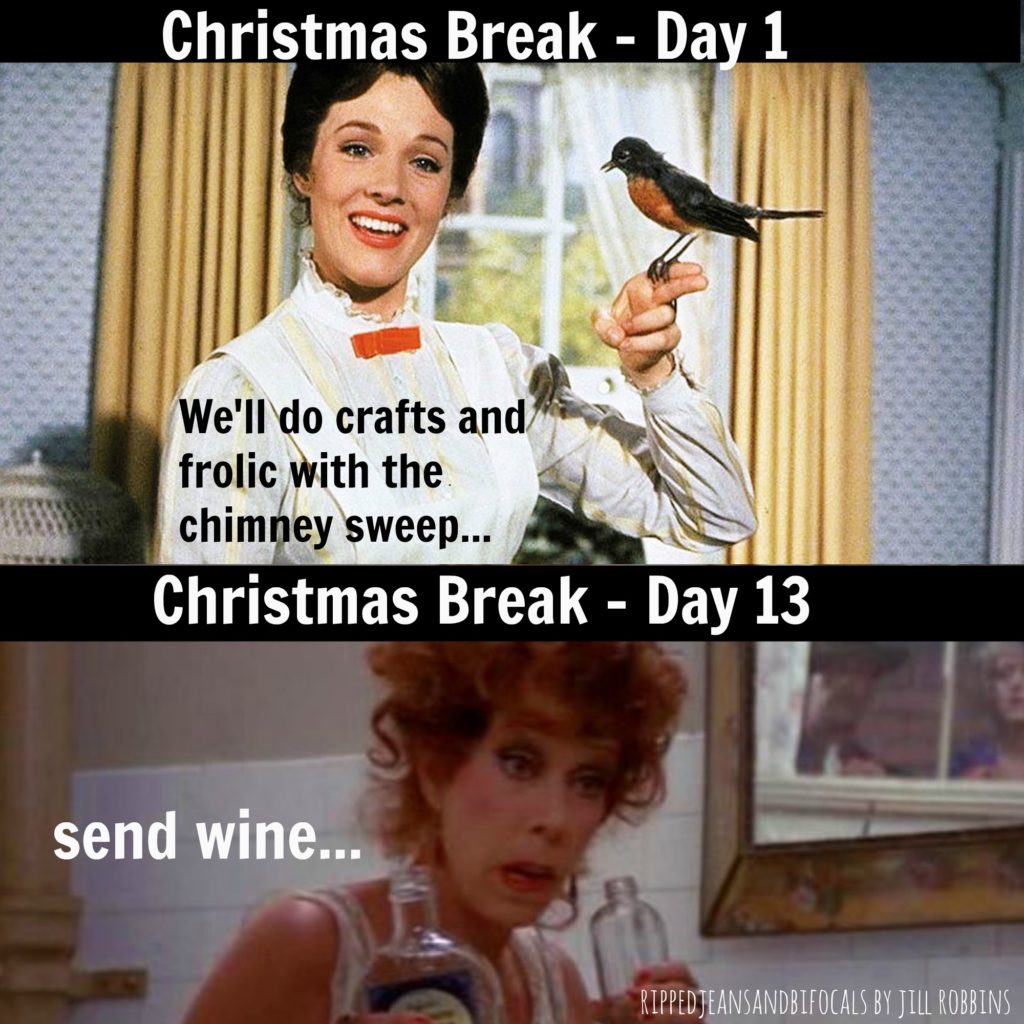 It's also been shared by various other websites, such as HuffPost Parents, Scary Mommy and Hot Moms Club. It was also ripped off by a fairly large website who recreated the image and captions with their own watermark (boo for stealing) but they were quick to remove theirs when I pointed out their…ahem…error.
So I guess this means lots of parents are probably ready for their kids to be getting back to school about now, huh? Christmas break is rough, man. My two go back tomorrow but I know that some of your little snowflakes are home with you for another week or so. If that's you, I'm having some wine for you and praying for you…possibly at the same time.
Hang in there moms and dads. Christmas break is almost over. You're on the home stretch now.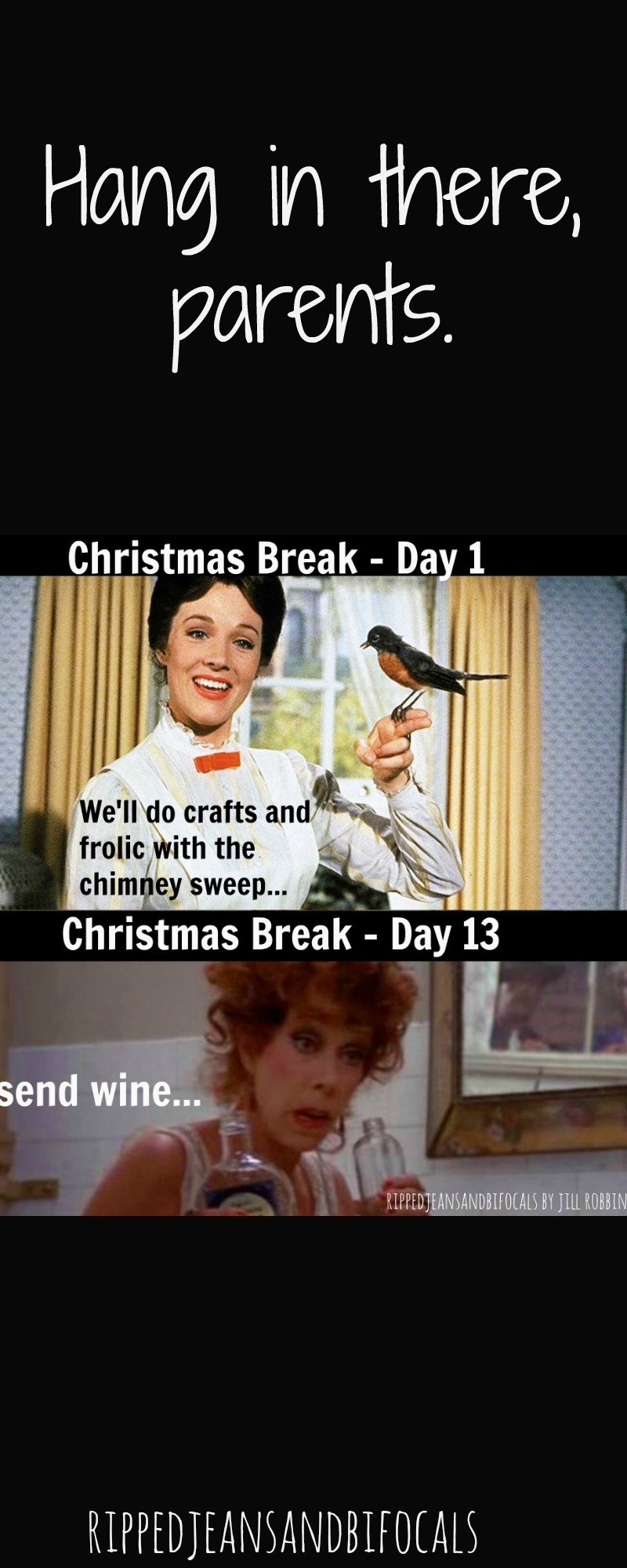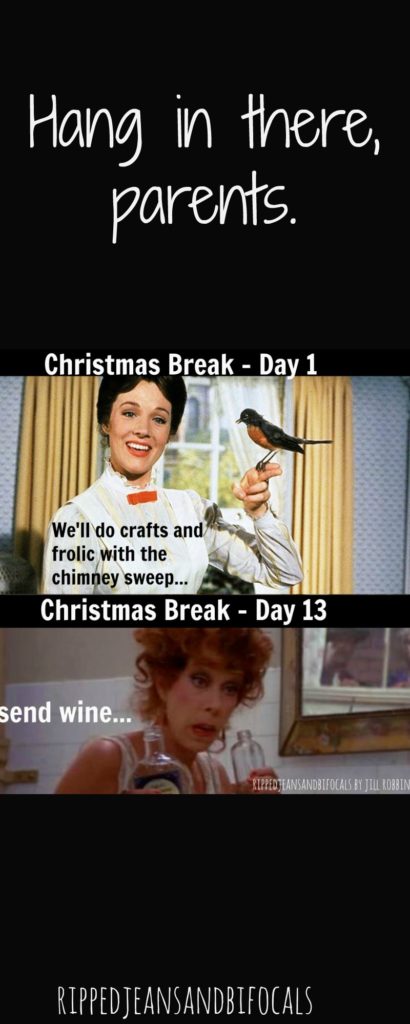 Thank you for reading!

Follow Ripped Jeans and Bifocals's board Parenting Survival Tips on Pinterest.
If you enjoyed reading this post, please give me a vote on Top Mommy Blogs my clicking the button below. It's super easy and helps my site A TON.