Behind the scenes with the scene-stealing princesses from Ralph Breaks the Internet
(This post may contain affiliate links. Read my full disclosure.)
Ralph Breaks the Internet hits theaters everywhere TOMORROW, making it THE Thanksgiving movie to see. I love going to movies over Thanksgiving weekend. Sometimes we go Thanksgiving night and other times, we go on Black Friday afternoon, which is a really great time to go to the movies…the crazy shoppers are usually off the streets and it's a fun way to spend a day off. I'm going to take you behind the scenes with the soon-to-be iconic "Princess Scene" and those scene-stealing princesses from Ralph Breaks the Internet.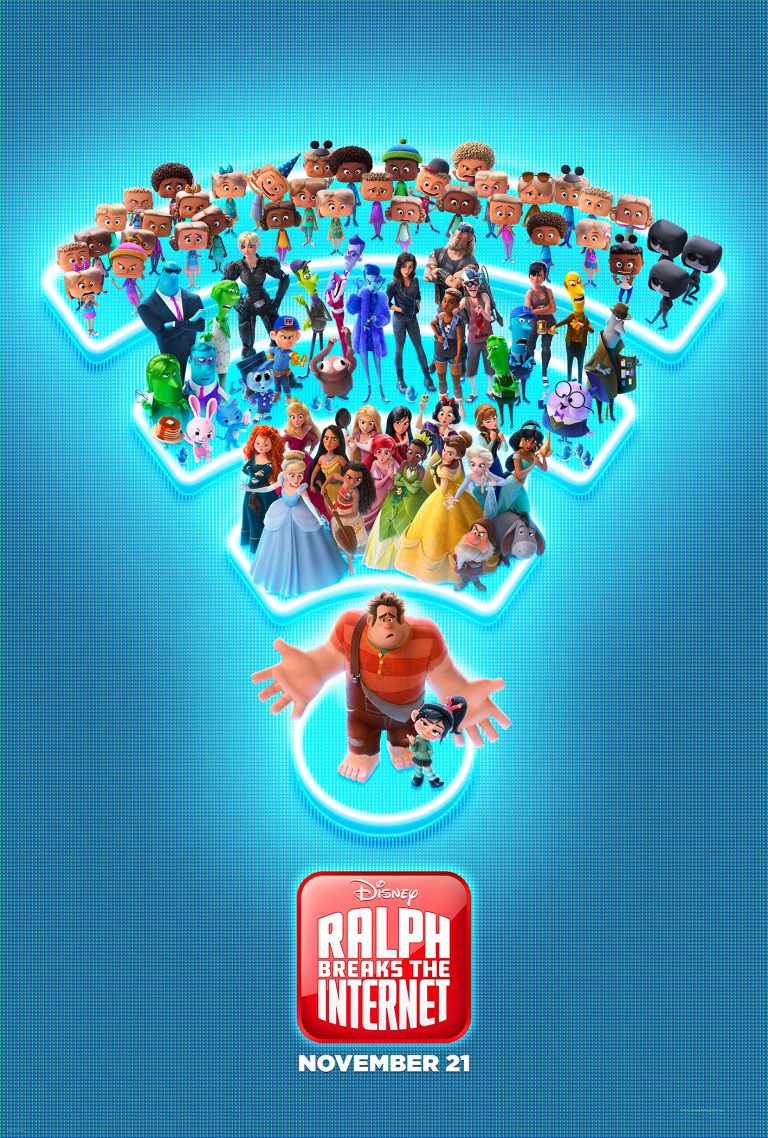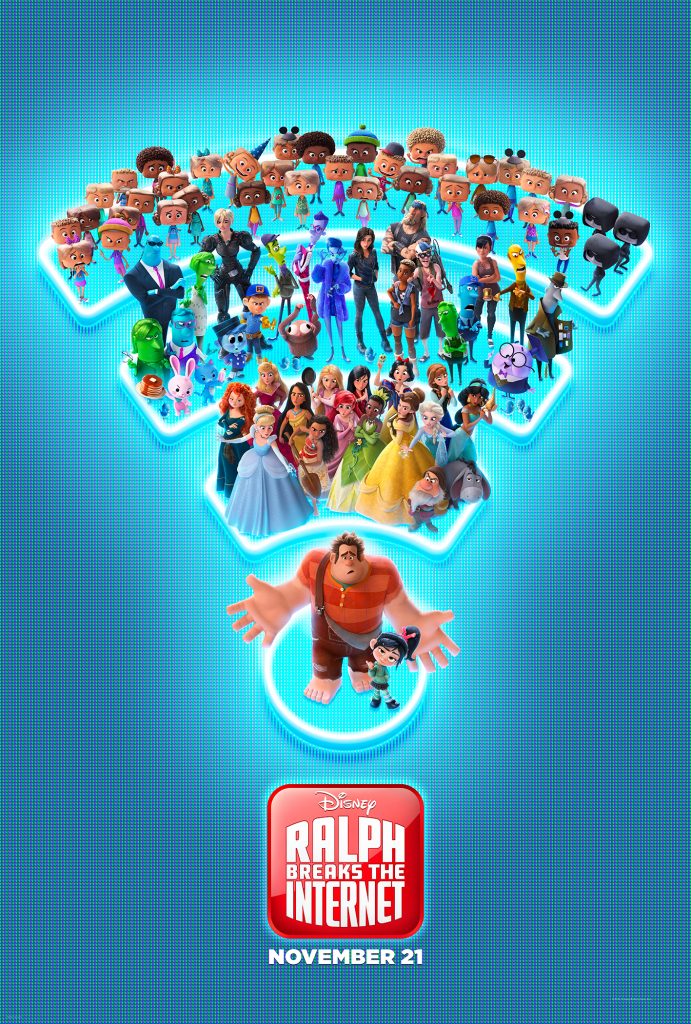 I was invited to Los Angeles by Disney and Marvel Studios for the red carpet premier of Christopher Robin. As part of our media junket, we were treated to exclusive, behind-the-scenes access to Ralph Breaks the Internet, which was still in production at the time of my visit. All opinions are my own. Find more of my Christopher Robin and Ralph Breaks the Internet posts HERE.
Disclaimer: We are a participant in the Amazon Services LLC Associates Program, an affiliate advertising program designed to provide a means for us to earn fees by linking to Amazon and affiliated sites. This post may also contain affiliate links to other websites. If you make a purchase from one of my links, the seller pays me a small commission.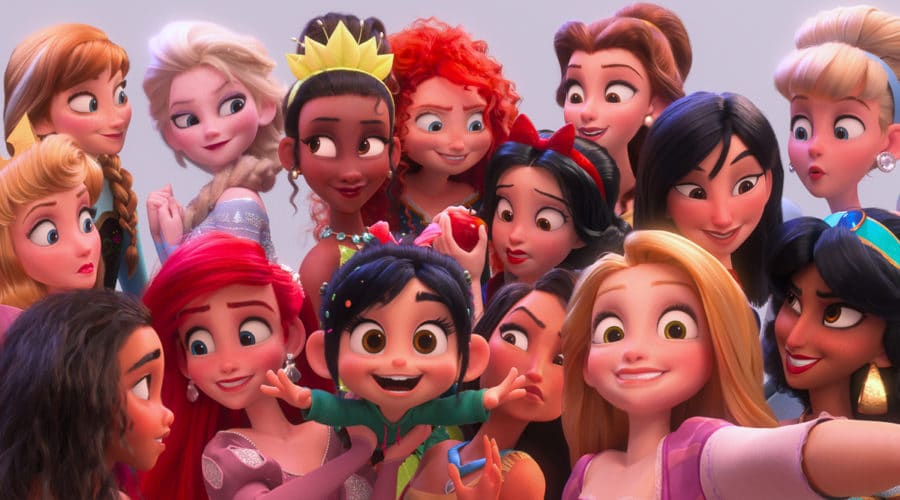 [Tweet "Behind the scenes with the princesses from Ralph Breaks the Internet @DisneyStudios #RalphBreaksTheInternet"]
Behind the scenes with the scene-stealing princesses from Ralph Breaks the Internet
I haven't seen the full movie Ralph Breaks the Internet, but I have seen clips that most of you probably haven't seen and I was treated to some rare insight from the producers, the animators and other uber talented people who worked on this film and other films at Disney Studios. Seriously, y'all…it was a total geek out moment from me to be strolling through the halls of the building where Frozen and Zootopia were made because you know those two movies are pretty much playing on a loop at our house.
I tell you I haven't seen the full movie yet – although you can get your advance tickets here – so I can't say with 100 percent certainty what is going to be THE scene or THE moment in Ralph Breaks the Internet. But my money is on the princesses, even though they have some cool competition within this film, like Yesss and Knowsmore.
All. The. Princesses.
When Ralph and Vanellope first get to the internet, they meet Knowsmore at the Search Bar. Vanellope asks to be taken to "a website that's super intense and really nuts" and Knowsmore only returns with one result: Oh My Disney. Although Vanellope's initial reaction to princesses and cartoon character isn't positive – she uses the word "barf" she quickly warms up to the princesses…and here's where it gets good. Because it's all the princesses. All. The. Princesses. ALL THE PRINCESSES. Yes, all of them. Every single one.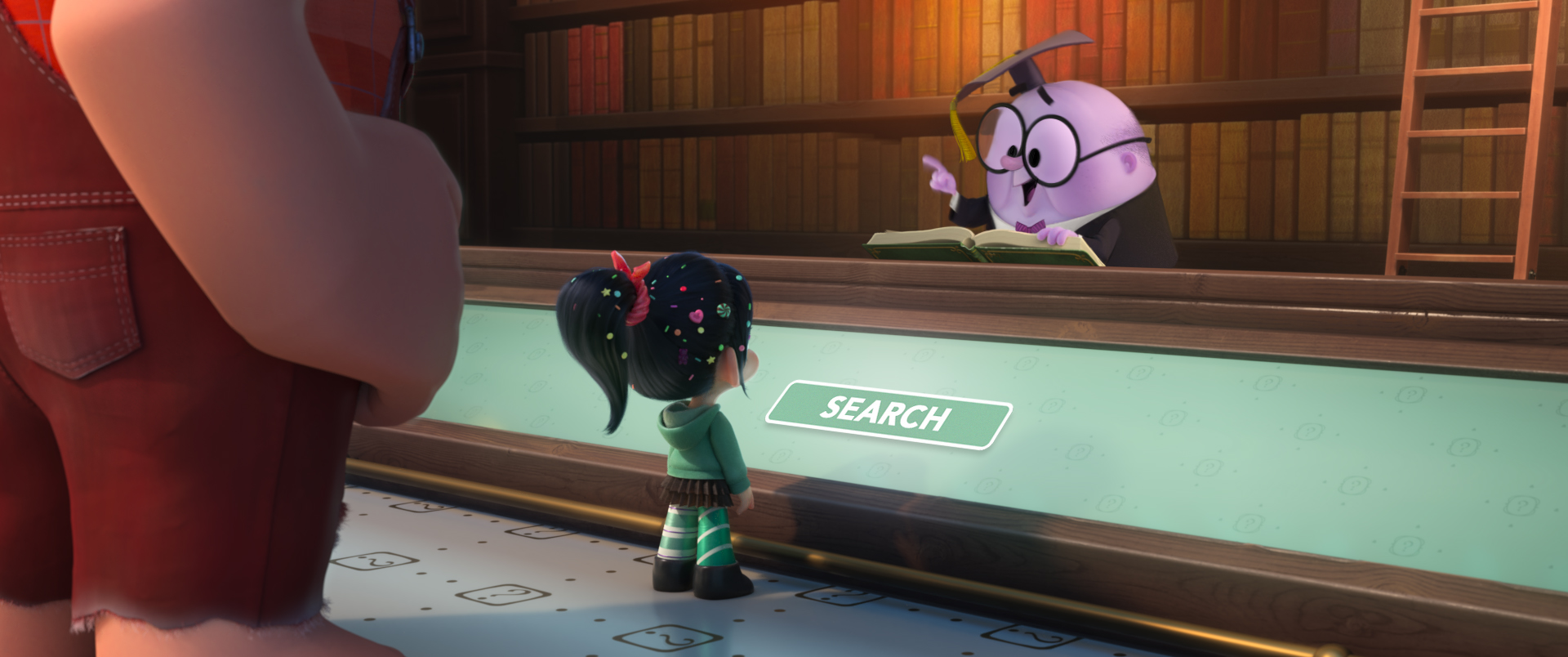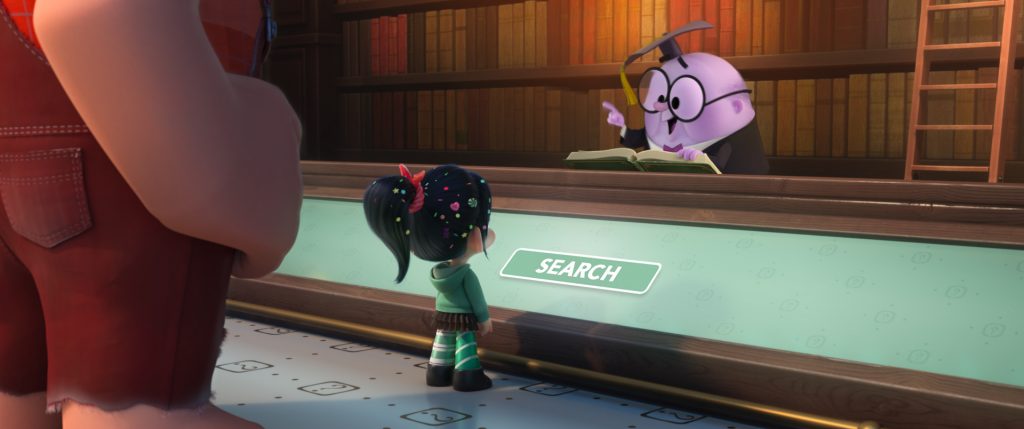 Since Vanellope is technically trespassing, the princesses (did you see what I said above about alllll the princesses?) aren't super welcoming at first. There's even this one moment where Cinderella pulls off her glass slipper, breaks the heel and holds it out like a…well, a weapon. This ain't your mama's Disney movie but it's going to be insanely cool.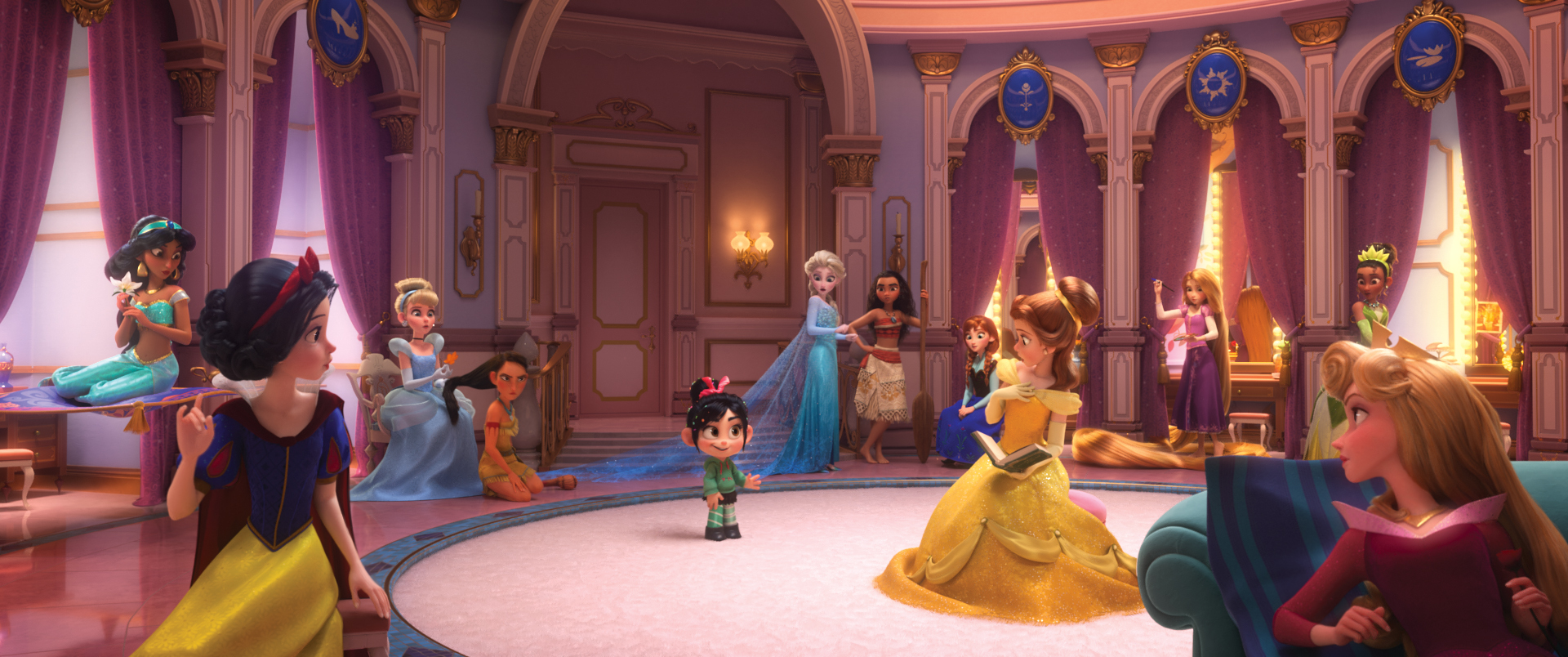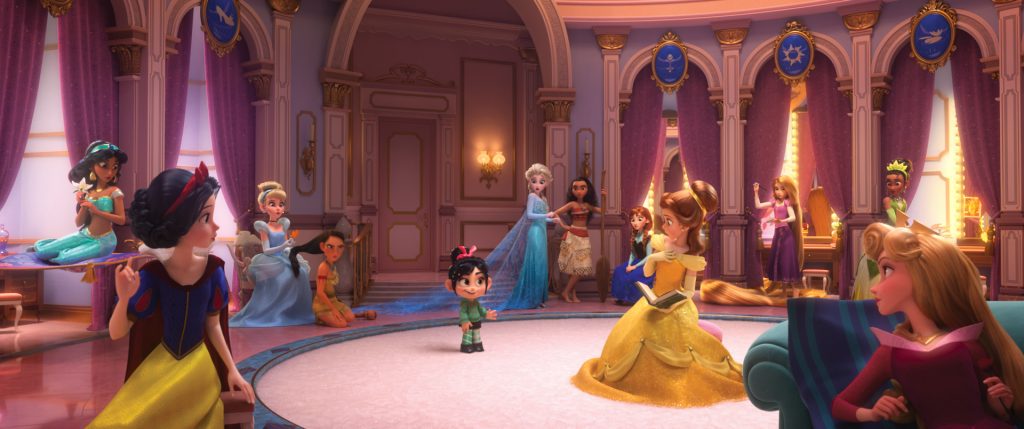 The creative forces behind "The Princess Scene"
I got a chance to talk about what's affectionately known as "The Princess Scene" with Art Director Ami Thompson, Kira Lehtomaki, who is Co-Head of Animation, and my favorite, Screenwriter and Princess Voice extraordinaire, Pamela Ribon. Yes, I have a favorite, although all of these ladies and what they bring to the film is really great.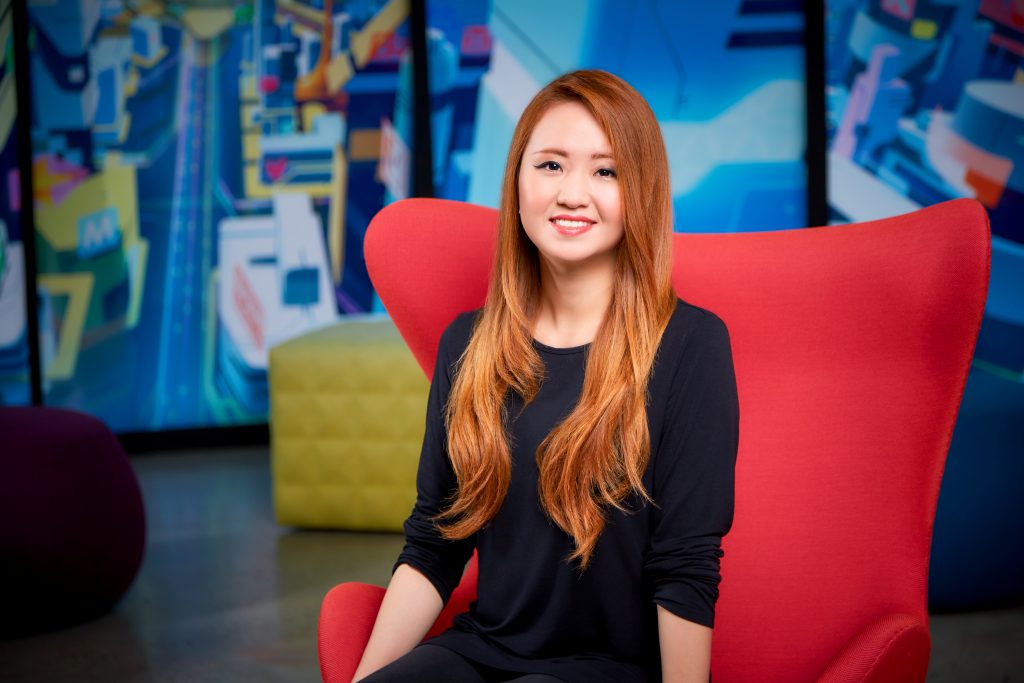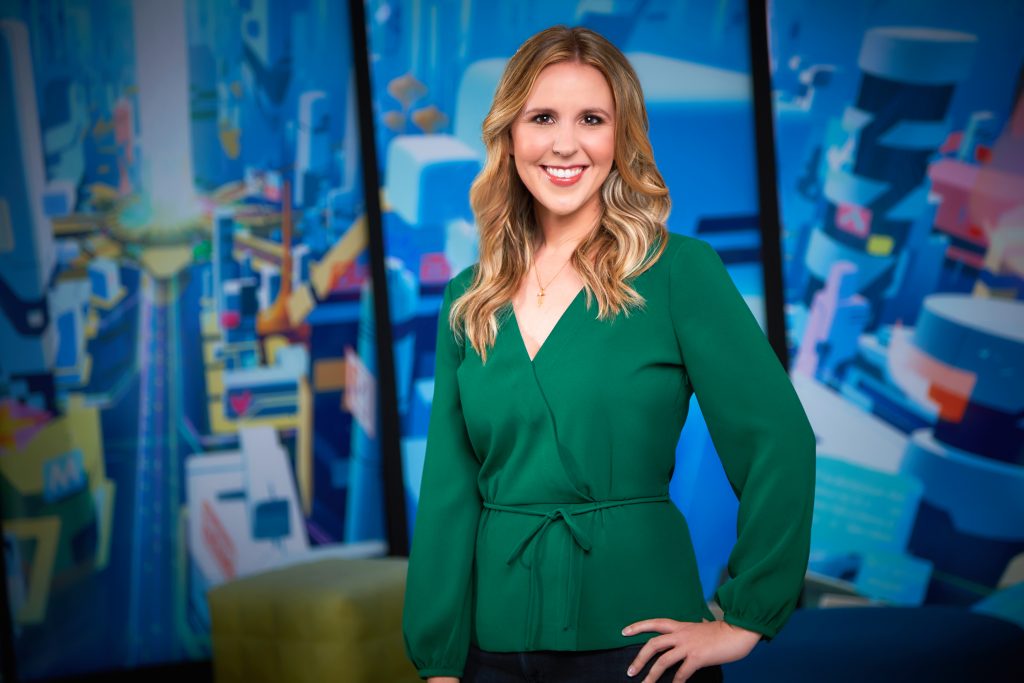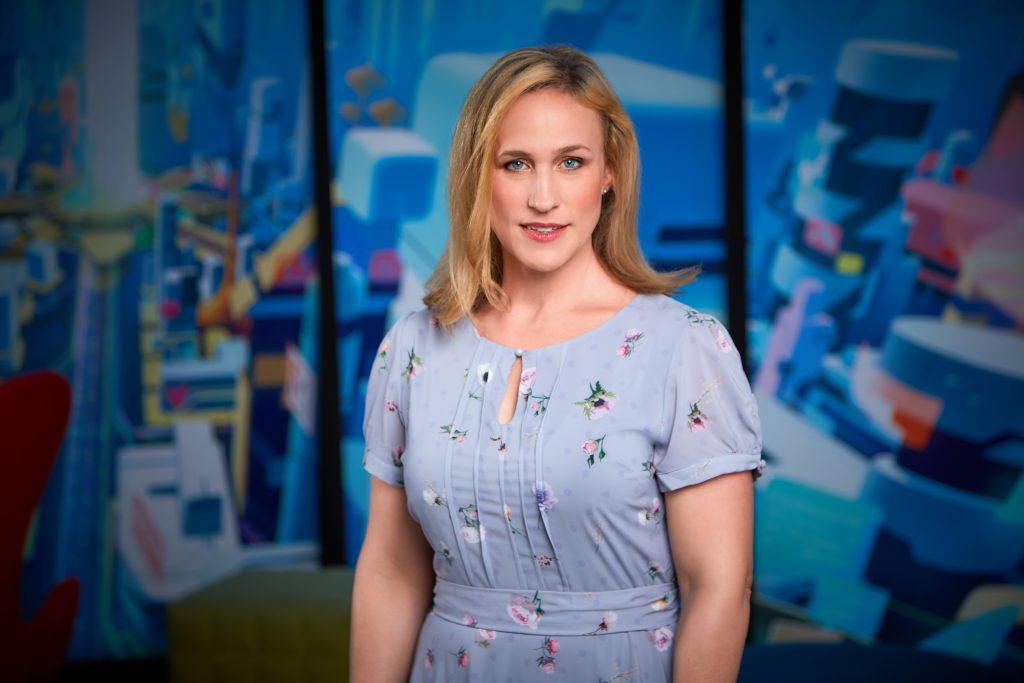 I might be just a teeny bit partial to Pamela because she used to be a writer for Television Without Pity, which is a place on the internet where I spent many happy hours with my body convulsing in silent laughter when I was pretending to be working at my desk job. I might have fangirled a little bit when I learned her background and, as the presentation went on, her creative spirit and willingness to take risks endeared her to me.
Pamela Ribon wrote "The Princess Scene" and confesses to laying down on the floor and having "an actual panic attack" after writing it. She was inspired by the idea of wanting to bring Vanellope together with the Disney Princesses and this quirky, fun, one-of-a-kind scene is the end product. I can't wait to see it.
"I thought I would either get fired or this would turn out to be really,really big." she told us in the media interview for early press day at Disney Animation Studios. She also told us about how the initial reaction from the producers was "Do you think we can get away with this?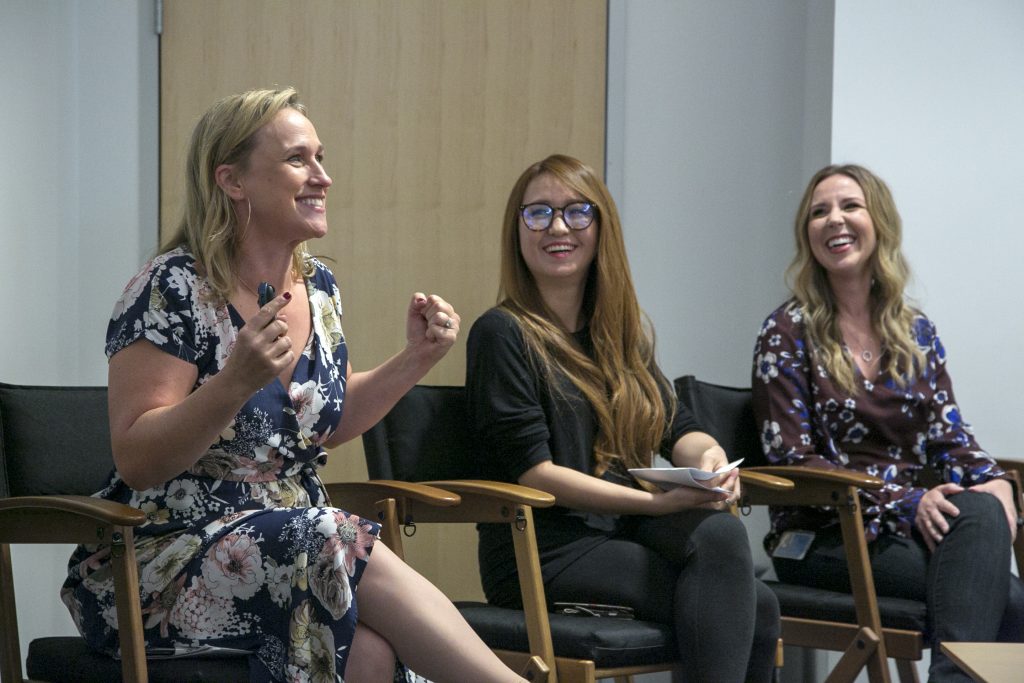 I know the movie isn't yet out (soon!) but I'm going to go with "really, really big" and "they can definitely get away with it."
I have my theories about what Ralph is going to do to "break the internet" but all of these princesses hanging out together in graphic tees? THIS will break the internet. I love you, Ralph, but these ladies are giving you a run for your money.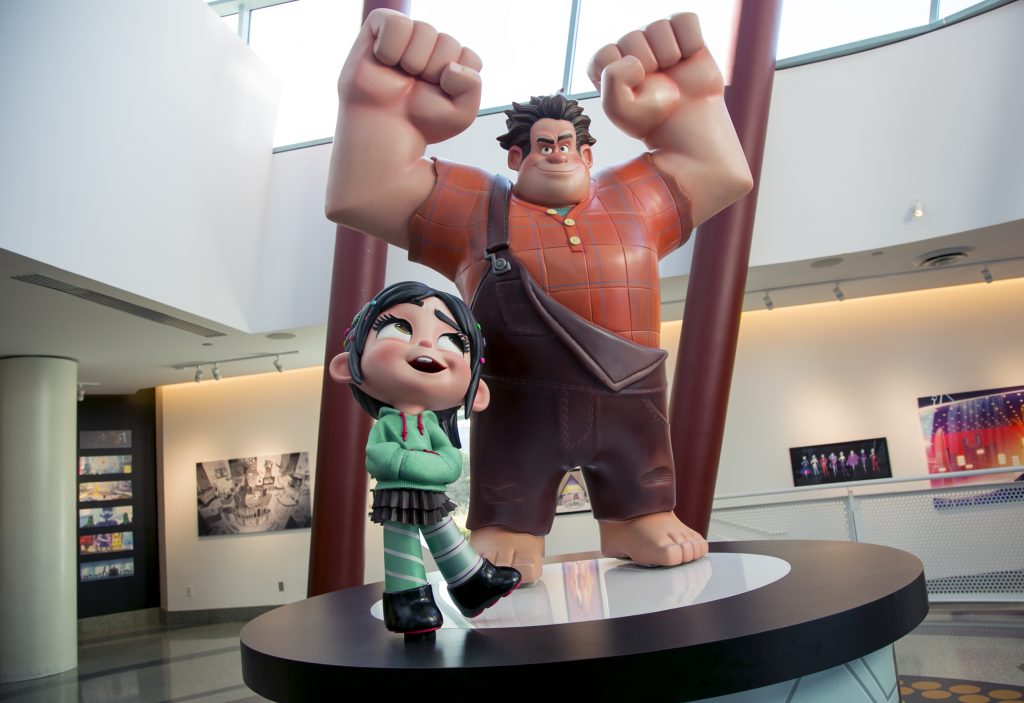 So, what's different about the princesses in the Oh My Disney scene?
They're funny and relatable. Disney has made quite an evolution with their princesses and they have definitely evolved with the times, from the beautiful, passive fair maiden who depends on the handsome prince to rescue her from whatever evil thing to present-day princesses like Moana and Elsa who solved their own problems without the help of a guy. Don't get me wrong…I'm a feminist but not to the point where I can't love Disney nostalgia but in the "Princess Scene" even our most senior princesses have a modern twist, in both their appearance (if you've seen the trailer, you notice they do look a little different) to the things they say and do.
As much as we love old-school Princess Aurora, we kind of love this new version in the "Nap Queen" tee just a little more.
You will also notice the princesses look different. One of the reasons for the difference in appearance is advance in animation and the desire to have all of the princesses appear cohesive and consistent. The original creators and animators probably never dreamed that all these ladies would be together in one room at Oh My Disney. A fun fact: Cinderella's ears are showing in the Oh My Disney scene. The animators realized when they looked at old footage of Cinderella that her ears never showed. Now they do. It will be so much fun to spot all the changes once the masses see the movies.
What's the same?
One of the coolest things about this movie is that they got the original voices to come back and voice these lovely ladies, who have lived with their respective characters for many years. The original princesses worked closely with the animators to advise on gestures, facial expressions, and more. The characters have been with their actresses for years and they are all very passionate and knowledgeable about their beloved characters.
The only new voice is Snow White, who is voiced by Pamela Ribon. Only fitting, don't you think?
Ralph Breaks the Internet is going to be an all-around movie that's perfect for the holiday season…or, as Vanellope would say, super intense and really nuts. Can't wait!
MORE ABOUT RALPH BREAKS THE INTERNET
RALPH BREAKS THE INTERNET leaves Litwak's video arcade behind, venturing into the uncharted, expansive and thrilling world of the internet—which may or may not survive Ralph's wrecking. Video game bad guy Ralph (voice of John C. Reilly) and fellow misfit Vanellope von Schweetz (voice of Sarah Silverman) must risk it all by traveling to the world wide web in search of a replacement part to save Vanellope's video game, Sugar Rush. In way over their heads, Ralph and Vanellope rely on the citizens of the internet—the netizens—to help navigate their way, including a webite entrepreneur named Yesss (voice of Taraji P. Henson), who is the head algorithm and the heart and soul of trend-making site "BuzzzTube."
Like WRECK-IT RALPH on Facebook: https://www.facebook.com/WreckItRalph/
Follow WRECK-IT RALPH on Twitter: https://twitter.com/wreckitralph
Follow WRECK-IT RALPH on Instagram: https://www.instagram.com/wreckitralph/
Visit the official RALPH BREAKS THE INTERNET: WRECK-IT RALPH 2 website here: http://movies.disney.com/ralph-breaks-the-internet-wreck-it-ralph-2
RALPH BREAKS THE INTERNET arrives in theaters everywhere on November 21st!
YOU MIGHT ALSO LIKE:
Ralph Breaks the Internet is Your New Favorite Movie and Here's Why