There's a new Avengers Endgame Trailer out and now I have a glimmer of hope
I don't normally get emotionally wrapped up in movie characters…I have a solid grasp of fact versus fiction and I can enjoy things for entertainment's sake without obsessing to the "keeps me up at night" level. Except when it comes to Marvel, then all bets are off. The new Avengers Endgame trailer dropped today and now I have a glimmer of hope, so let's jump right in.
Let the obsessing begin!
There's a new Avengers Endgame Trailer out and now I have a glimmer of hope
First off, here's the trailer:
Disclaimer: We are a participant in the Amazon Services LLC Associates Program, an affiliate advertising program designed to provide a means for us to earn fees by linking to Amazin and affiliated sites. This post may also contain affiliate links to other websites. If you make a purchase from one of my links, the seller pays me a small commission.
Before you read any further, this post contains some spoilers. I saw Captain Marvel over the weekend and in true Marvel fashion, the post-movie credits gave us a glimmer of what's to come. And, if you're not a Marvel fan (or as I like to say, a future Marvel fan) then let me give you a tidbit of advice: never leave the theater until the final credits stop. Not even if a theater employee literally sweeps under your feet, which has happened to me before.
Get your Captain Marvel tickets here.
So if you've seen Captain Marvel, you know she shows up in Avengers: Endgame wanting to know what happened to Fury. Guess we know that pager we saw at the very end worked.
We also know, from the previous Avengers: Engame trailer, that Scott Lang (AKA ANTMAN) has escaped the quantum realm and we get another look at him in this new trailer, which makes us wonder how long he actually stayed in there. We catch a glimpse of him in front of some "missing" posters next to a dilapidated building, so we can assume some time has passed.
This new trailer gives us hope that our favorites are going to be all right and that good is going to triumph over evil…and I think the fact that evil won is what made Avengers: Infinity War so hard to digest. The new trailer shows us that our heroes who didn't turn to dust at the end of Avengers: Infinity War haven't given up, not that we'd ever expect that. It also shows us that Tony Stark and Nebula survive to rejoin the rest of the gang, although I missed them the first two times I watched it. It kind of looked like Tony was toast at the end of Avengers: Infinity War and this trailer shows otherwise…not that we really doubted. Okay, I doubted. But I hoped he'd survive and it looks like he has, although I know nothing is certain and Marvel has a way of leading fans astray in the trailers.
The trailer is intense, with not much of the lightness that typically counterbalances the heavy in the Marvel Cinematic Universe…except at the end where Thor encounters Captain Marvel. By the way, she's my new favorite. If you haven't seen Captain Marvel, you really need to…definitely before Avengers:Endgame hits the theaters.
Like most of these Marvel trailers, this one bears watching more than once. If you're an obsess over the details person like me, you'll definitely want to watch this one more than once. I won't tell you how many times I've watched it over the last few hours.
If you collect movie posters, here's the latest: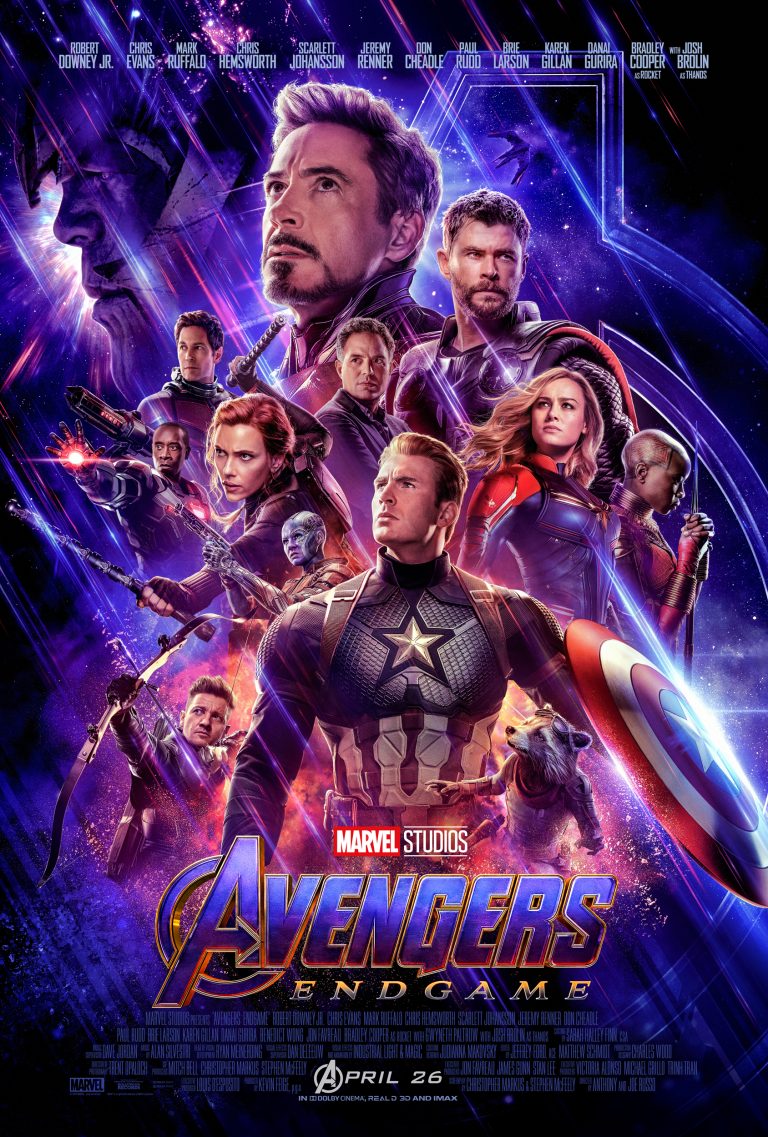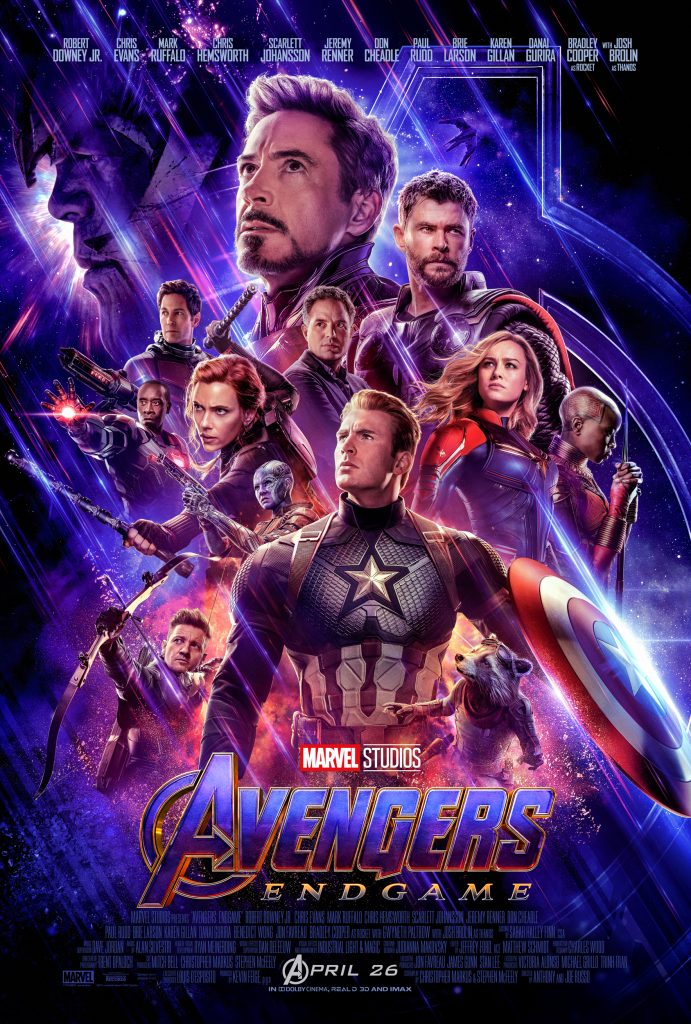 More about Avengers: Endgame
The grave course of events set in motion by Thanos that wiped out half the universe and fractured the Avengers ranks compels the remaining Avengers to take one final stand in Marvel Studios' grand conclusion to twenty-two films, "Avengers: Endgame."
Kevin Feige produces "Avengers: Endgame," and Anthony and Joe Russo are the directors. Louis D'Esposito, Victoria Alonso, Michael Grillo, Trinh Tran, Jon Favreau and Stan Lee are the executive producers, and Christopher Markus & Stephen McFeely wrote the screenplay.
Like us on Facebook: facebook.com/marvelstudios
Follow us on Twitter: @marvelstudios
Instagram: @marvelstudios
Hashtag: #AvengersEndgame