Cozy sets for lounging or travel
Although I'm not a fan of "pajamas on the plane" loungewear can be accessorized to look smart and keep you comfortable while you're traveling. Soft knits don't wrinkle and if you get cold on the plane as I do, these six sets will help keep you warm and not looking like you rolled up to the airport in your jammies.
Cozy Earth
These bamboo joggers are so soft and cozy. They're comfortable enough for lounging but look polished enough to wear out in public. They come in regular and tall sizes and retail for $108. The Cozy Earth website currently lists them on sale – the regular price is $155. The coordinating pullover is currently listed for $84 with a regular price of $120. The top is relaxed but has some structure to it that keeps it from looking slouchy.
The sizing questionnaire on the Cozy Earth website was spot on. You'll answer questions on your height and weight plus how you like your loungewear to fit. This set comes in four colors. I chose the navy which is a flattering silhouette but a little different from basic black.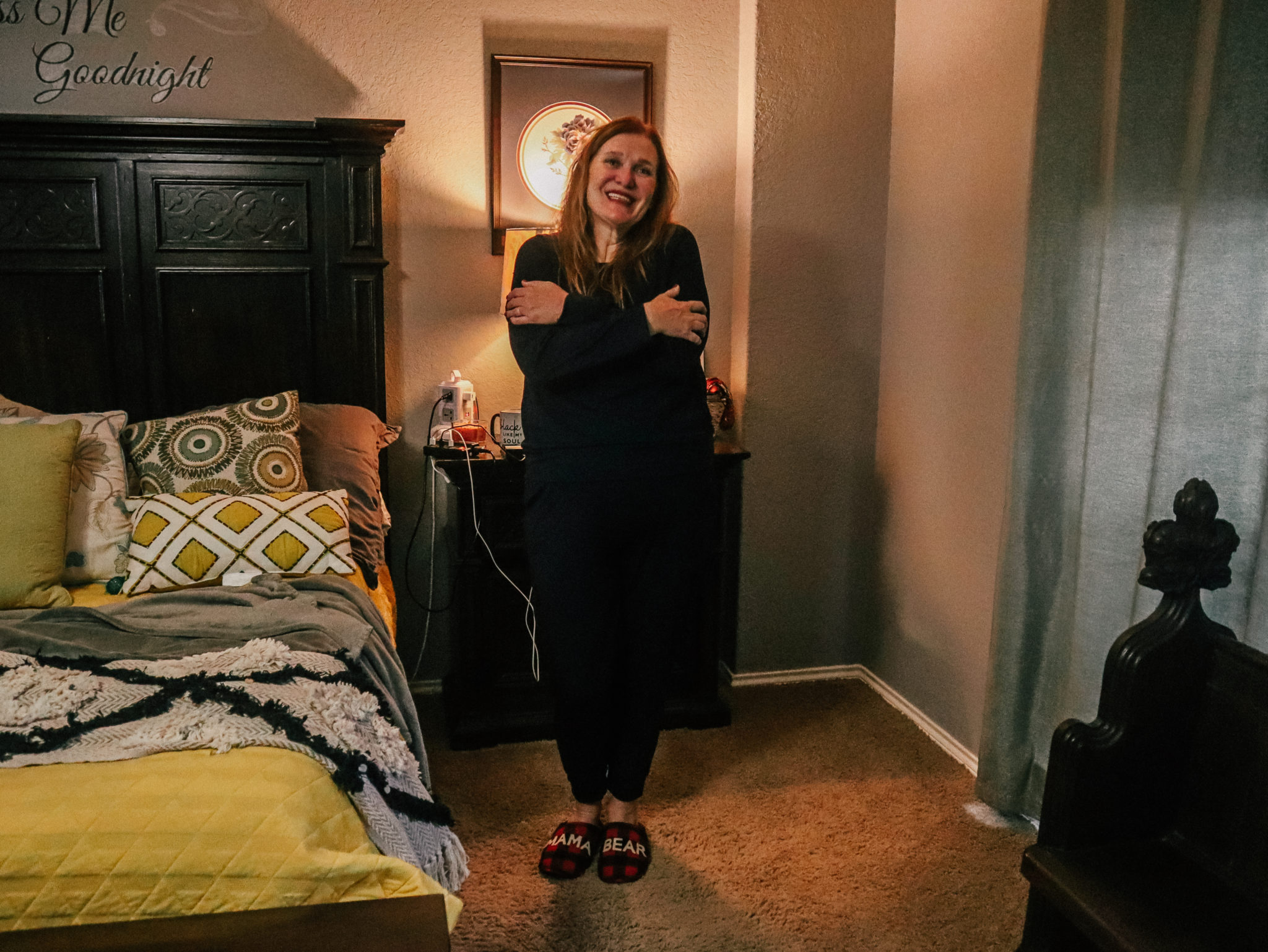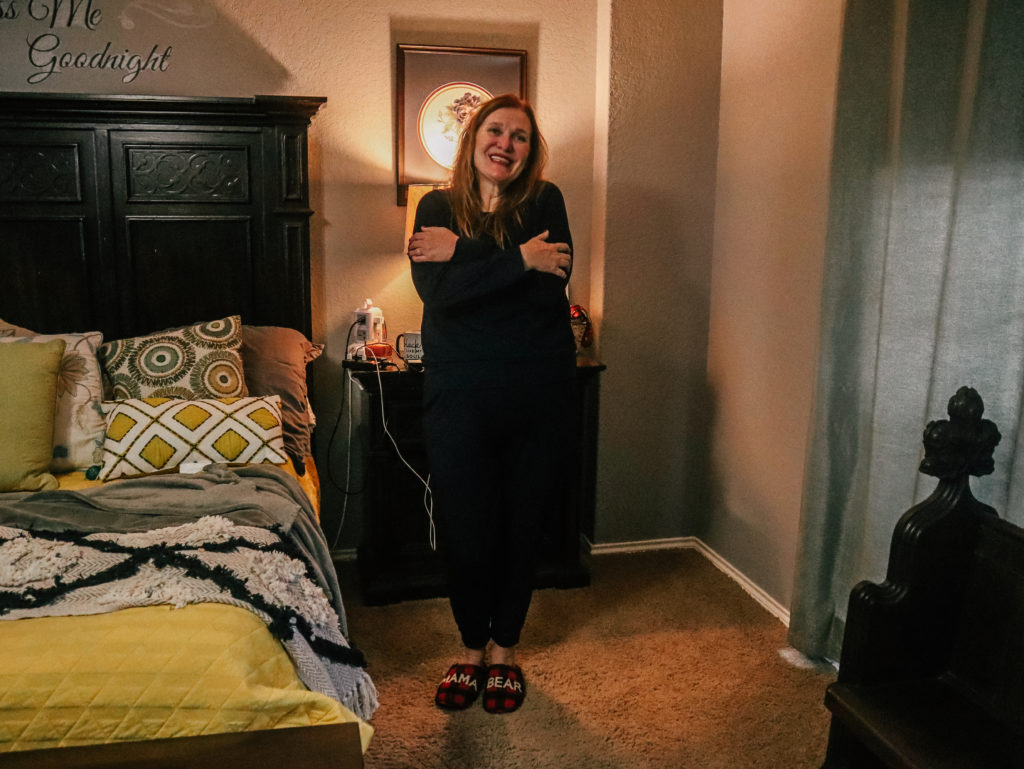 Spanx
The Air Essentials half zip comes in four colors (although pickings on Spanx.com are currently pretty slim) and retails for $118. The top sits right at the waist and gives a modern look without going full-on crop. The matching wide-leg pant has a flat front and adjustable waist but begs for pockets. The pants also retail for $118, which makes this a very luxe priced set.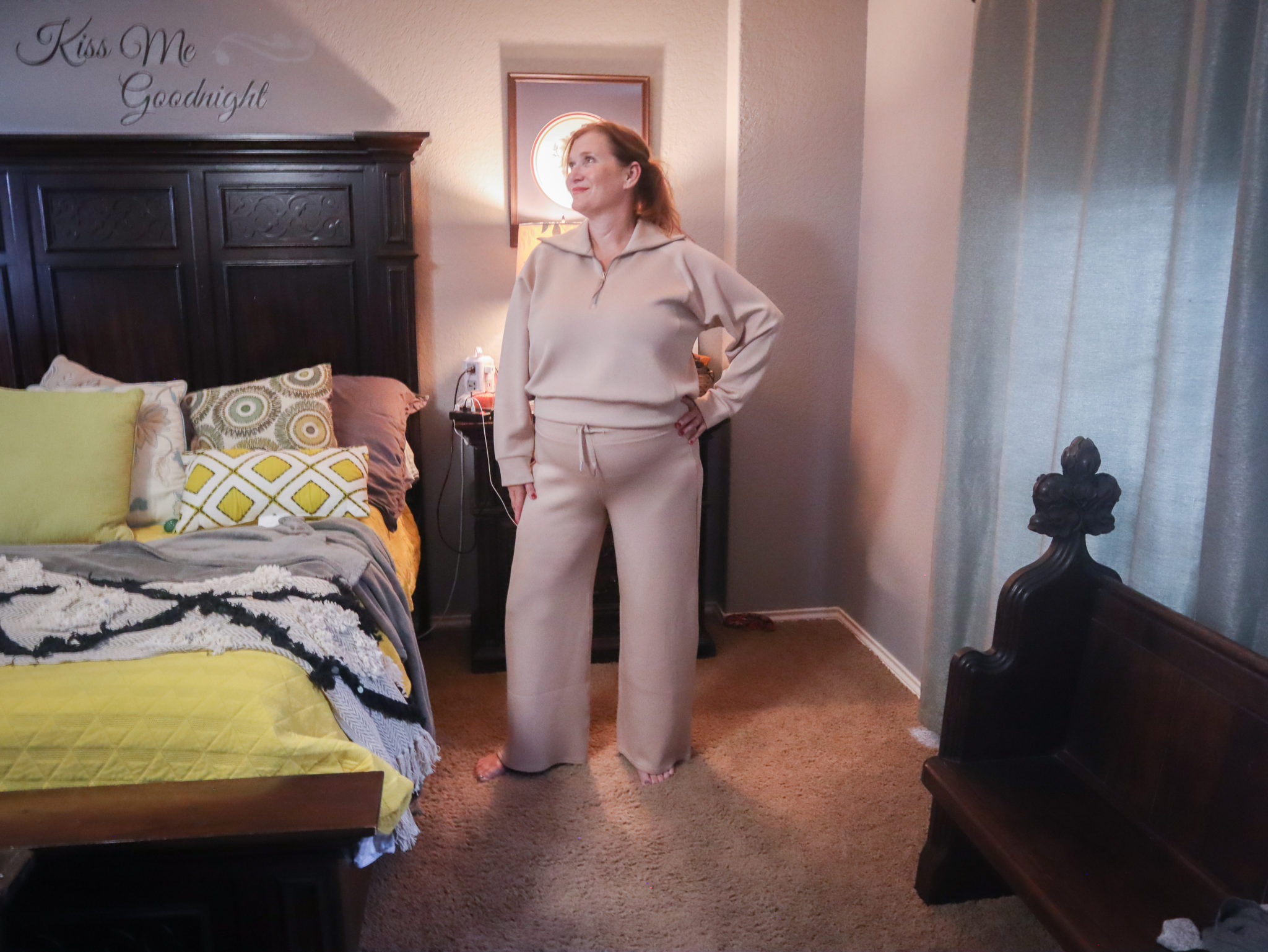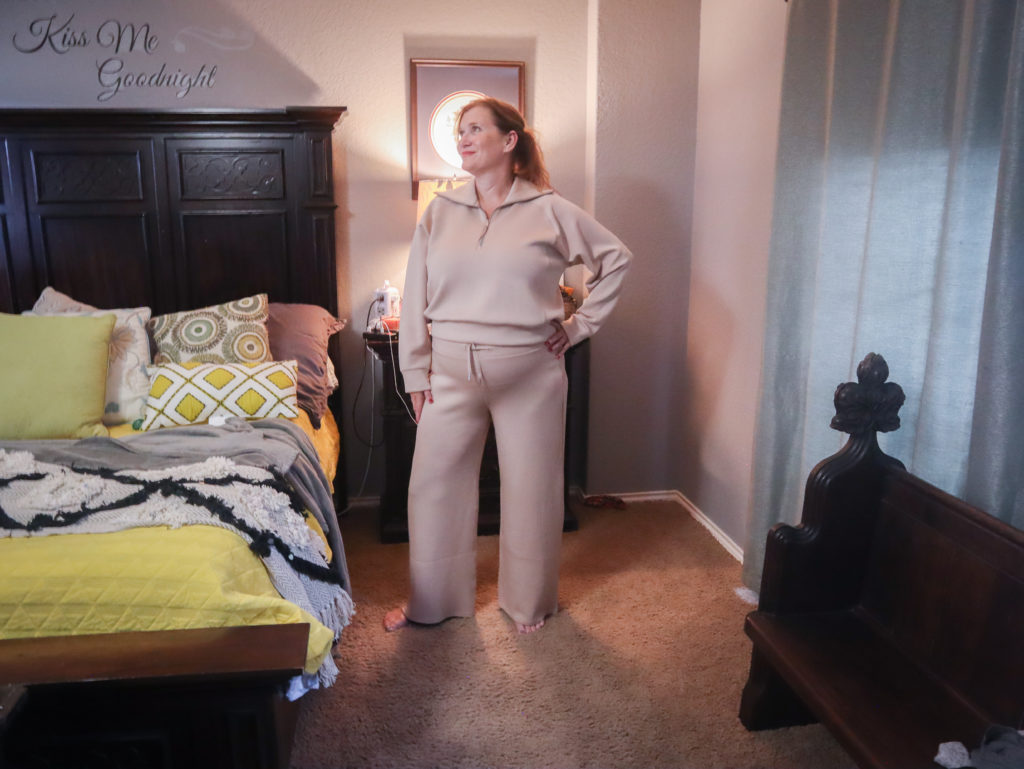 ANRABESS
This two piece ribbed set has a cropped, batwing top (although not too cropped) and soft ribbed fabric. Comes in seven colors. $49.68 for both pieces.
Aloodor
This two piece set has sporty piping around the neck and sleeves of the top and alongside the legs of the joggers, although there are a handful of solids. 25+ colors. $36.99 for both pieces.
Athleta
The balance pant retails for $89. It comes in basic black and in regular, tall, plus, and petite sizing. The balance hoodie also retails for $89. If you visit the Athleta website and search for "balance hoodie" you'll get one other color options plus two prints. All would look nice with the basic black pant.
Lululemon
The Scuba high-rise jogger comes in 12+ color and is currently listed on sale for $59 (regularly $118.) The Scuba oversize half zip doesn't come in quite as many colors and is unfortunately not currently on sale (the regular price of $118 applies). It has a cozy front pocket and both pieces are made up of breathable, fleecy material. Lululemon's website has a few other pieces in the Scuba line, so click around and see if you find something else you like.