How to get the best prices on Disneyland Tickets (but this is your last chance.)
(This post may contain affiliate links. Read my full disclosure.)
Disneyland is the happiest place on earth but that happiness is increasing in price, which doesn't make anyone super happy. I do have some good news on how you can get around that price increase…but you have to act fast. Here's how to get the best prices on Disneyland tickets right now.
I'm a Getaway Today affiliate, which means I'll earn a commission and other perks if you purchase Disneyland Resort vacations through links on this site.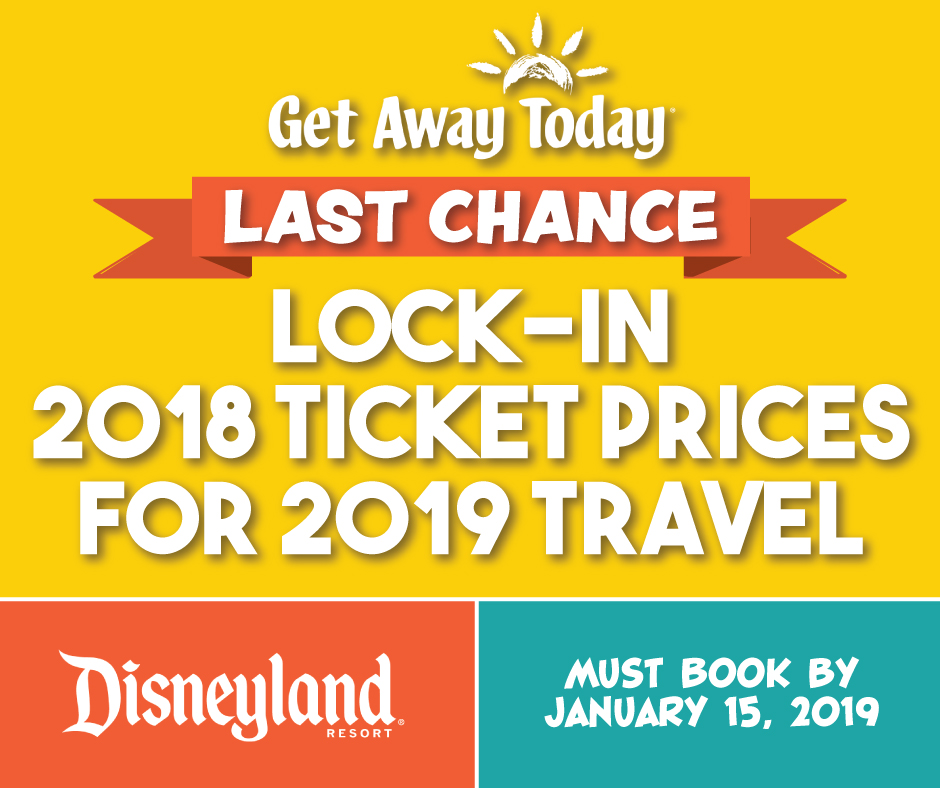 How to get the best prices on Disneyland tickets right now:
If you're thinking about going to Disneyland in 2019, buy your tickets now and score some major savings. You may have heard the news about the price increase earlier this week but Getaway Today is able to sell their Disneyland Resort tickets at the current pricing through Tuesday, January 15, 2019 at 11:59pm MT!
Whether you're looking forward to the summer opening of Star Wars: Galaxy's Edge (to date, no official opening date has been announced), experience  Halloween Time (I went this past year and it was awesome) or visit during the holidays when the parks are all decked out, you can take advantage of locking in the 2018 prices right now. Here's an example of what you'll save:
2-Day: $22 savings per person
3-Day: $30 savings per person
4-Day: $30 savings per person
5-Day: $40 savings per person
That's a lot of Mickey Bars, y'all!
To see Getaway Today's hot Disneyland deals, click here. They've also got a ton of other vacation options to check out as well, but if Disneyland is in the cards for your 2019, you need to take advantage of these prices.