A look back and a look forward – Blogging goals for 2019
(This post may contain affiliate links. Read my full disclosure.)
Happy 2019, everybody! All the cliche phrases pop into my head (and into my Facebook feed) this time of year, like "New Year, New You" and lots of happy crappy talk about fresh starts and new beginnings. 'Tis the season, right? I wrote a post a year ago today about my blogging goals for 2018 and I just re-read it. I thought it would be fun to look back at those goals and share my new ones for 2019 (I STILL can't believe it's already 2019) and then we'll talk about that whole "one word" thing that is so popular right now. I don't often blog about blogging but I like having this accountability post…I believe that putting things out there versus thinking them in your head makes them more real, and when people know about your goals and dreams, it makes you more accountable. Don't you think so? So, here's a look back and a look forward…and my blogging goals for 2019. And, if you think reading about blogging is boring, I still love you. Check out my travel archives or my adoption archives or the latest on my home page.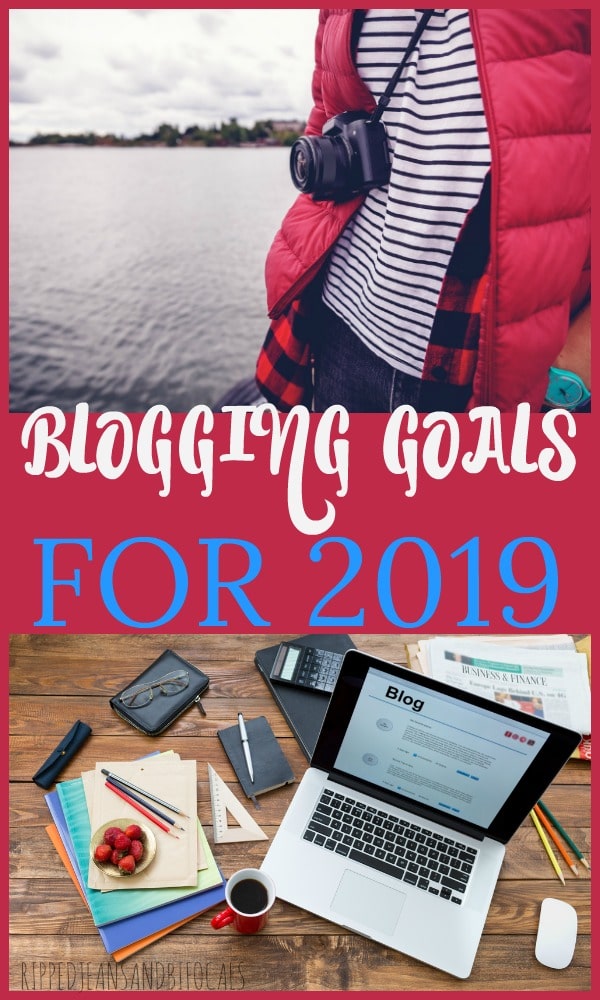 A look back and a look forward – My blogging goals for 2019
This post may contain affiliate links. If you purchase a product from a linked website I will earn a commission from your sale. 
[Tweet "My blogging goals for 2019"]
A look back at my 2018 goals:
1. My goal is to go on three out-of-town press trips or media junkets in 2018 by working hard, getting noticed and making connections with people who can make that happen. I have a few wish list items like Beaches Moms and some of the Disney red carpet movie premieres.
I went on 28 trips in 2018 and 13 of them were fully hosted media junkets. My dream of walking the red carpet at a Disney movie premiere event was realized in July when I was invited to attend the world premiere of Christopher Robin. While I haven't yet been invited to Beaches Moms Social Media On The Sand (it's still a goal) I think I knocked this one out of the park. It was an incredible year of travel and experiences.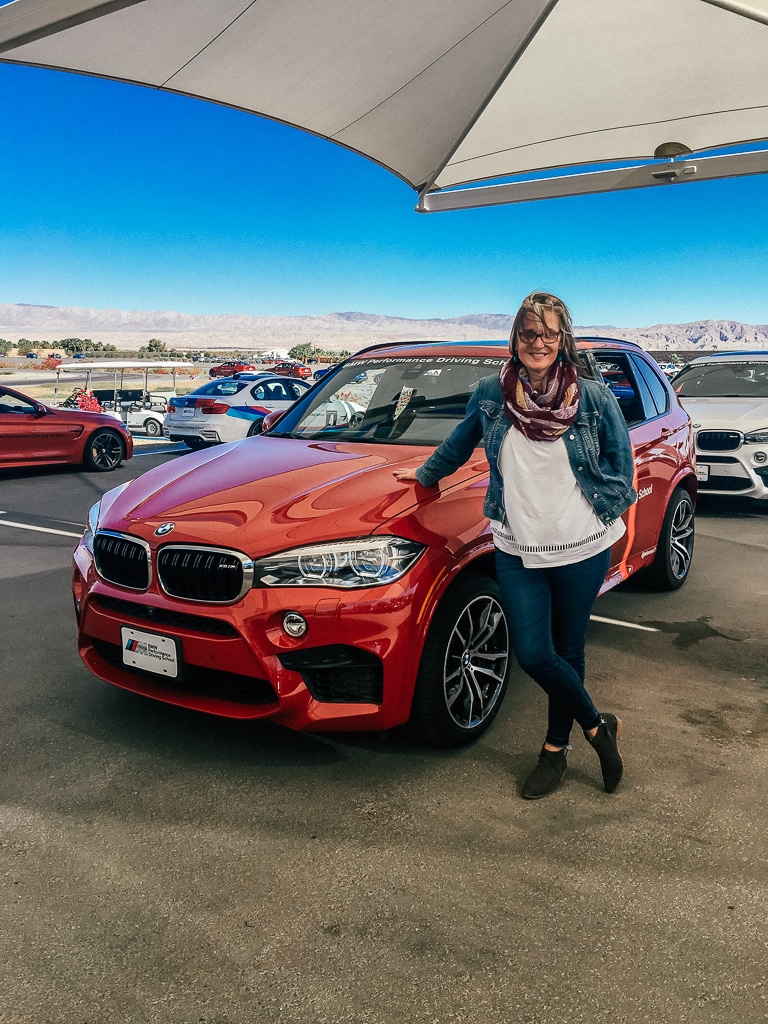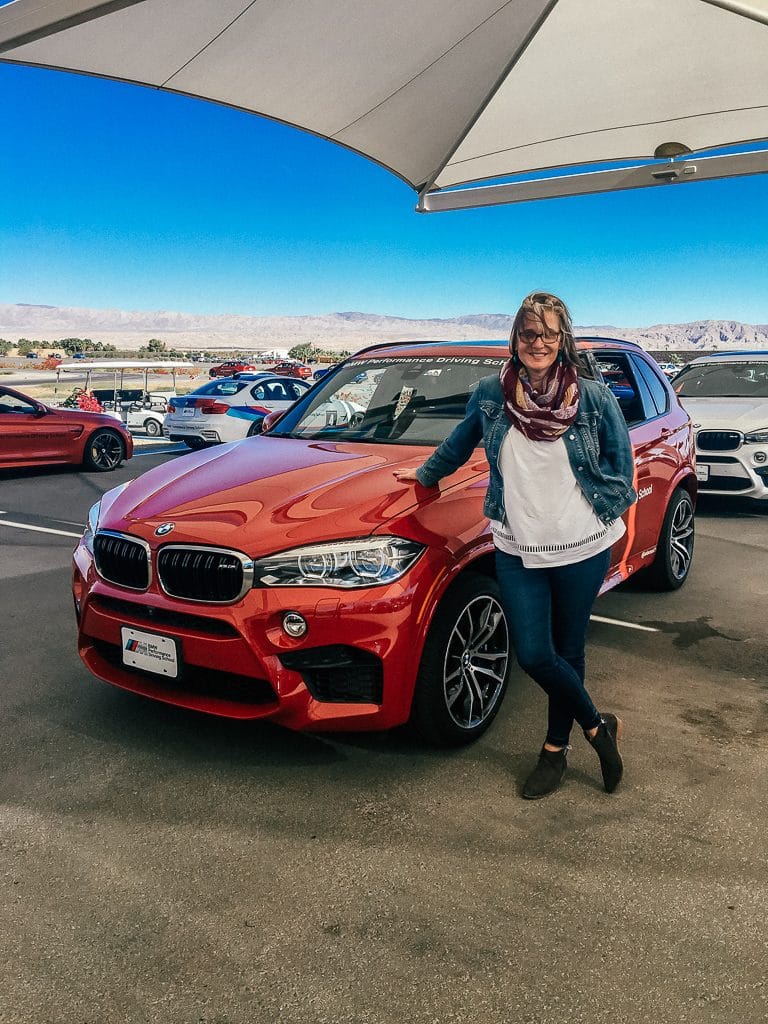 2. Pay more attention to social media.
I wanted to be more purposeful about my time spent on social media and immerse myself more fully in the analytics. It was a work more efficiently kind of thing (I can't stand the "work smarter not harder" quote…I don't really know why) and to maximize my time and reach versus waste time on social (ahem.) I also listed some number goals for growth. While I didn't meet my goals on Facebook and Twitter growth or post consistently on YouTube, I am happy with where I'm at right now on those platforms. I blew it out of the water on Instagram, though, which isn't suprising because it's where I have devoted the most time this year.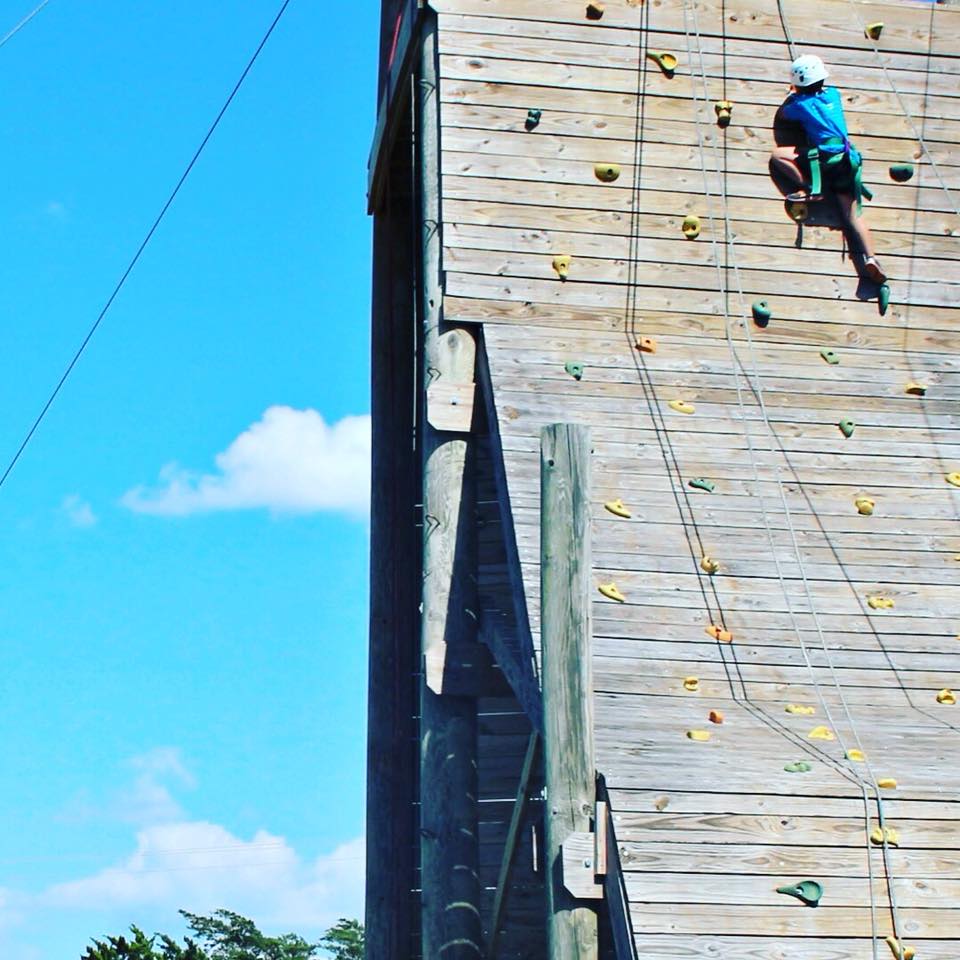 I'm still growing and still working towards being smart versus wasting time although honestly, I still get sucked in by Facebook alllll the time, man. I blame cat videos.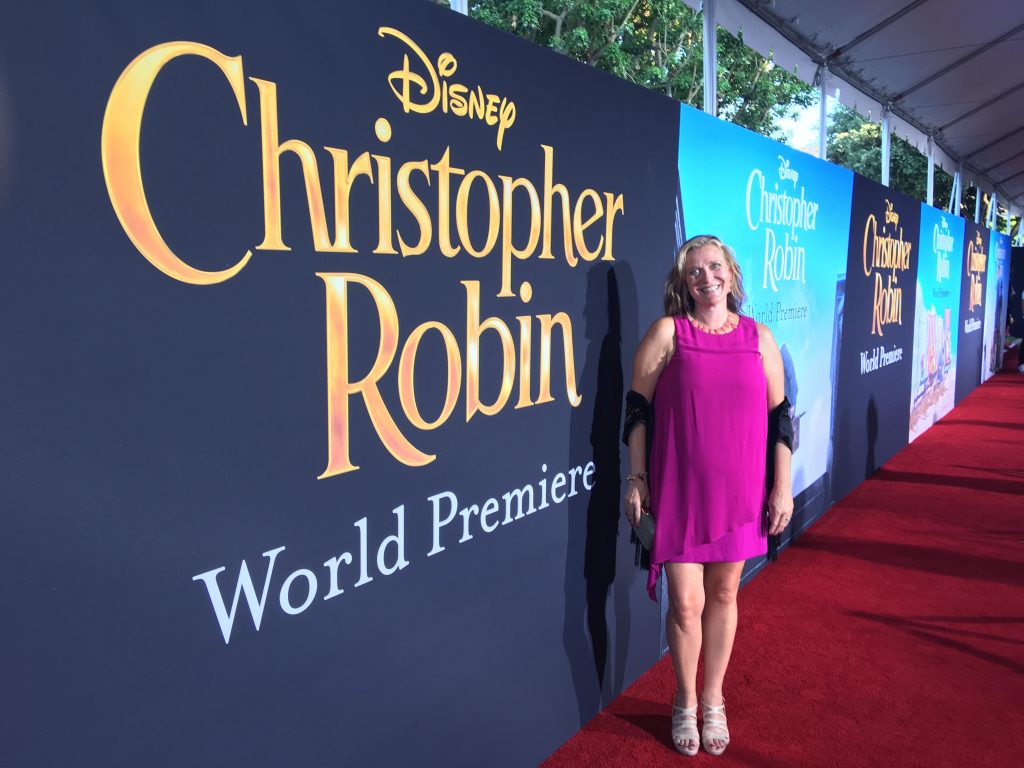 3. Page views
I didn't list a specific number last year and said only that I wanted to grow and that I was happy with my ad network, Mediavine. I have continued to grow and my page views in 2018 increased by about 20 percent.
4. Courses
The technical side of blogging does not come easy for me. I have three courses I bought in 2017 and I haven't done a single one of them from start to finish. They're all about SEO (Search Engine Optimization) and related topics so not very exciting stuff, which is why I do a couple of lessons and quit. Finishing these courses is a goal for 2018.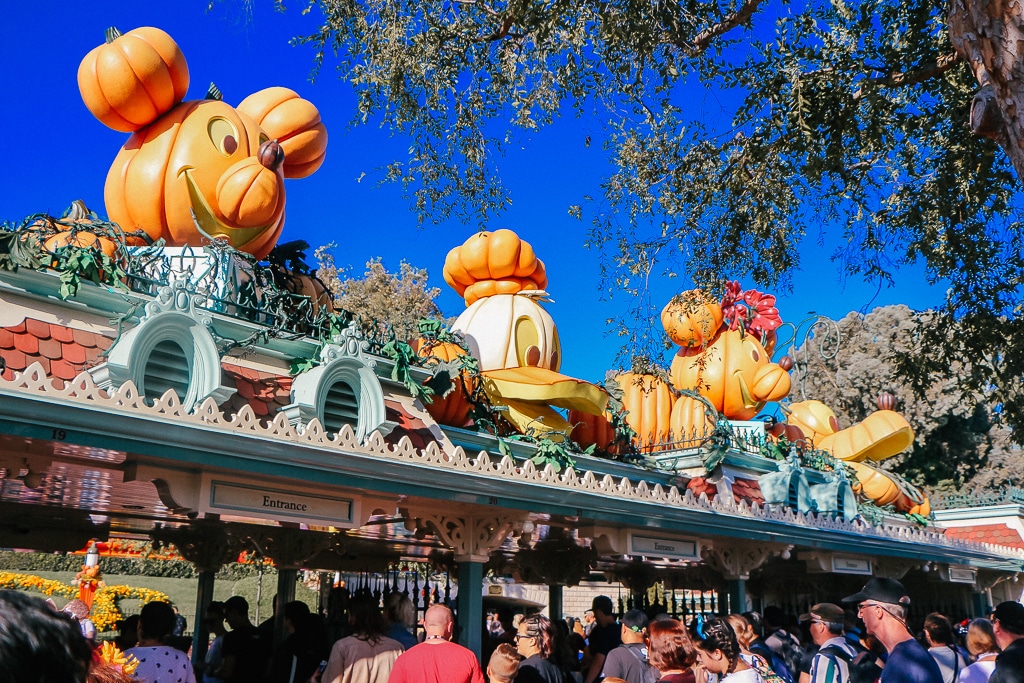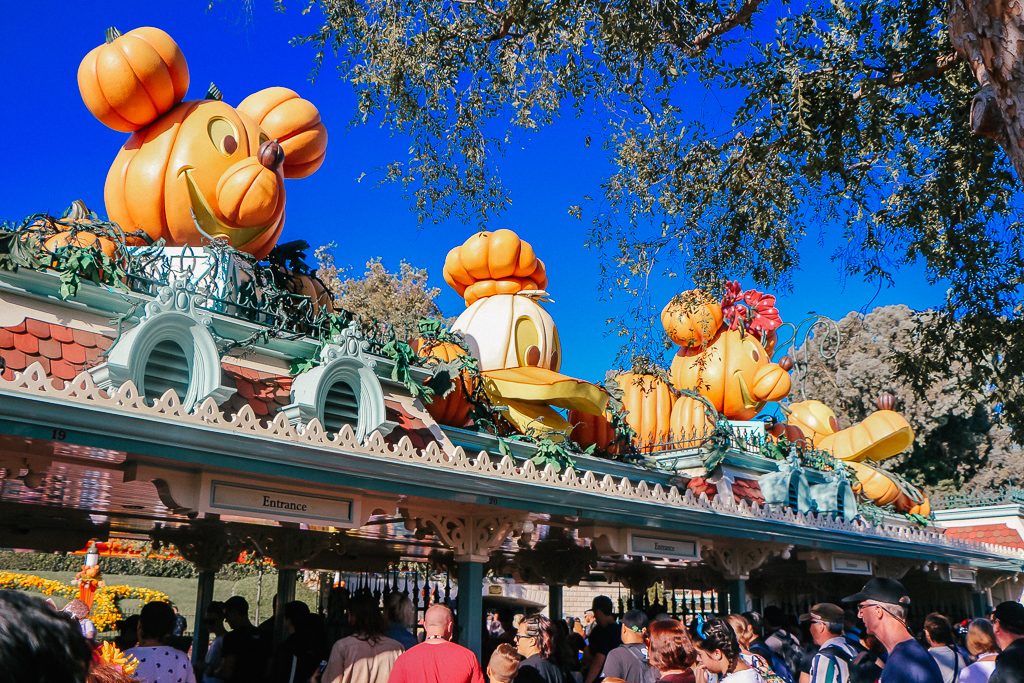 I laughed and laughed and laughed and laughed when I re-read this because I not only did not accomplish this goal but I bought two more courses. I believe I will finish both of my newer courses this year and I'd like to say I'll go back and finish the other ones…it's definitely a goal I need to go back and look at again. If you're a new (or even not so new) blogger, there are a crap ton of courses out there that will promise to teach you all the things. They are very shiny and enticing. My best advice is don't buy anymore courses until you've finished the ones you've already bought but obviously, I'm a bad person to take advice from because I clearly don't follow my own.
5. Conferences
Last year, I set my goal to dial back on conferences and focus on applying what I already know. I did a great job with this one. I attended TBEX – Travel Blogger's Exchange and one other one-day micro conference and I've been able to see results from both of them. I'm happy that I stuck to my goal of limiting my conferences in 2018…although I think it was mostly due to lack of time because I was on the go so much.
6. Organization
I wrote down some blah blah blah about how I was going to be organized and 2o18 turned out to be one of the most unorganized years – although still very enriching – years of my life.
7. Regular days off
I don't think I succeeded at this one but I'm okay with the way I've managed my personal time. Being in a business like mine, it's hard to take a full day off on a regular basis, although I definitely have had periods of time where I have done less and unplugged more.
Overall, I call 2018 a success
I grew my numbers. I went on some incredible trips, both here in the U.S.A. and abroad. I went to the Bahamas twice, to Mexico, and to Spain and all over my home state of Texas, through the Southwest, and a lot of upstate New York. I took my kids on three solo trips – just me and them that were hugely successful and have firmly established my kids as official wanderers. I went on two trips with only my husband and several solo trips. I have finally learned to pack light.
I went to Walt Disney World four times and to Disneyland once. I ran three Run Disney races. I went on two cruises. I flew to Spain to meet my grandson. I swam with sea lions and whale sharks, made tortillas in Mexico, rode in a hot air balloon, and got thisclose to a Bison…and probably a hundred other incredible experiences I'm forgetting.
My six goals for 2019
1. Intentional Travel and Scheduling
I'm working to get ahead of my travel schedule and to try and plug as much as I can into my calendar early in the year. Surprises have a way of happening and opportunities have a way of popping up so I want to get as organized as I can so 2019 can be a little less "fly by the seat of my pants." We shall see.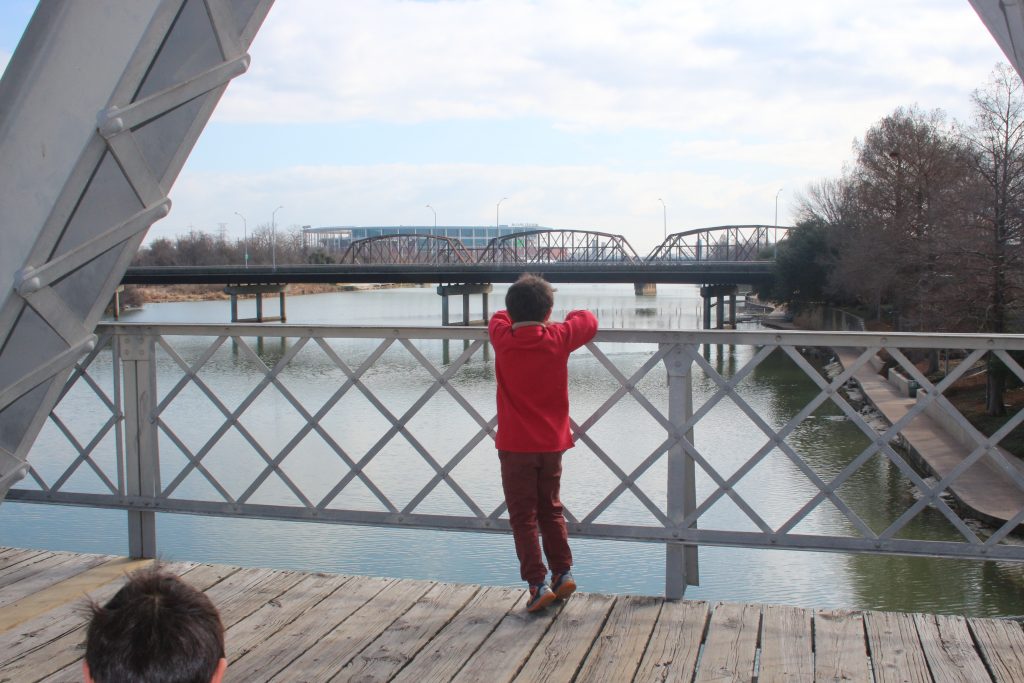 2. Disney
I'm putting this one out there into the universe: I'd love to get more sponsored Disney collabs in 2019, whether that be with family entertainment, travel, adventure, or any other magic Disney wants to throw in my direction. Disney Social Media Moms and other Disney collabs have absolutely changed my life in such a positive way: The experiences I have had, the things my children have been able to experience, and the incredible people I have met.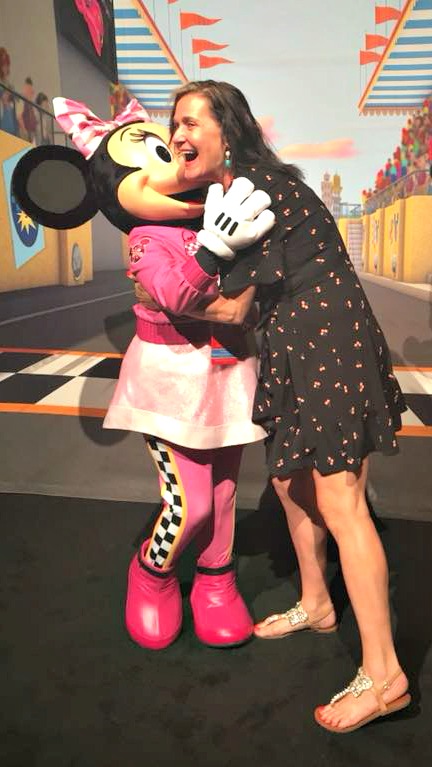 Every time I see Minnie Mouse, I am rocketed back to being nine-years-old and meeting Minnie for the first time. No matter how many times I meet Minnie, it's always that feeling. I want to work as fully with Disney and Disney will let me. It's such an awesome way to pay that magic forward.
3. Other conferences and junkets
I want to work more fully with the Family Travel Association in 2019 and to attend a Travel Media Showcase Event, as well as get an invite to Beaches Moms Social Media On The Sand. Super lofty goals, I know. I've had a year plus to really look around in the travel writing space and I want more opportunities to network with other travelers, see new stuff, and learn my craft. I know where I want to be.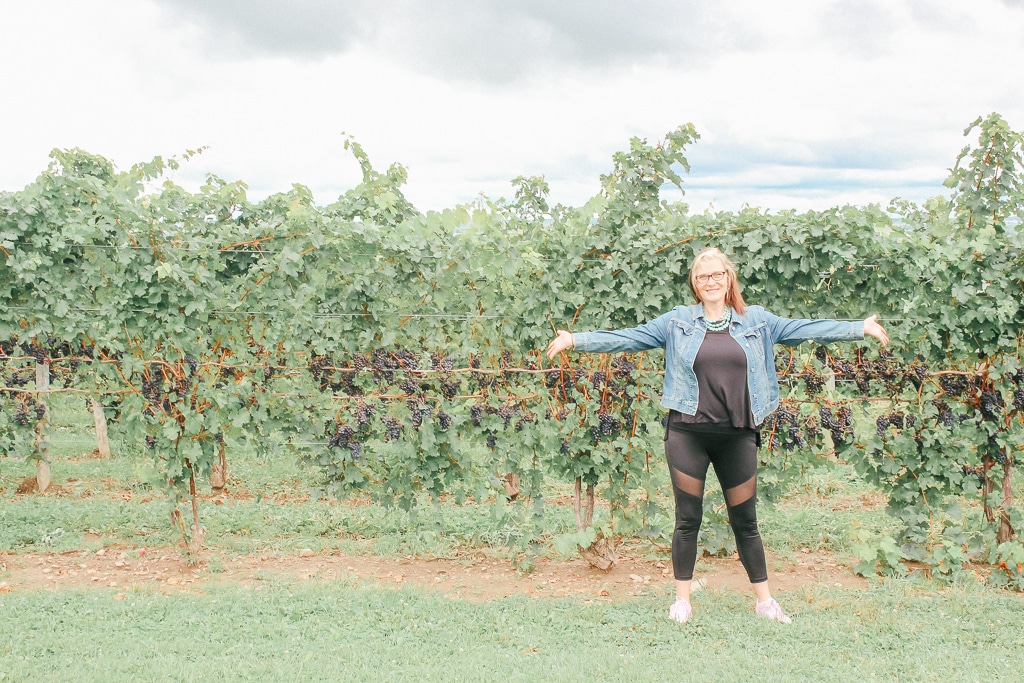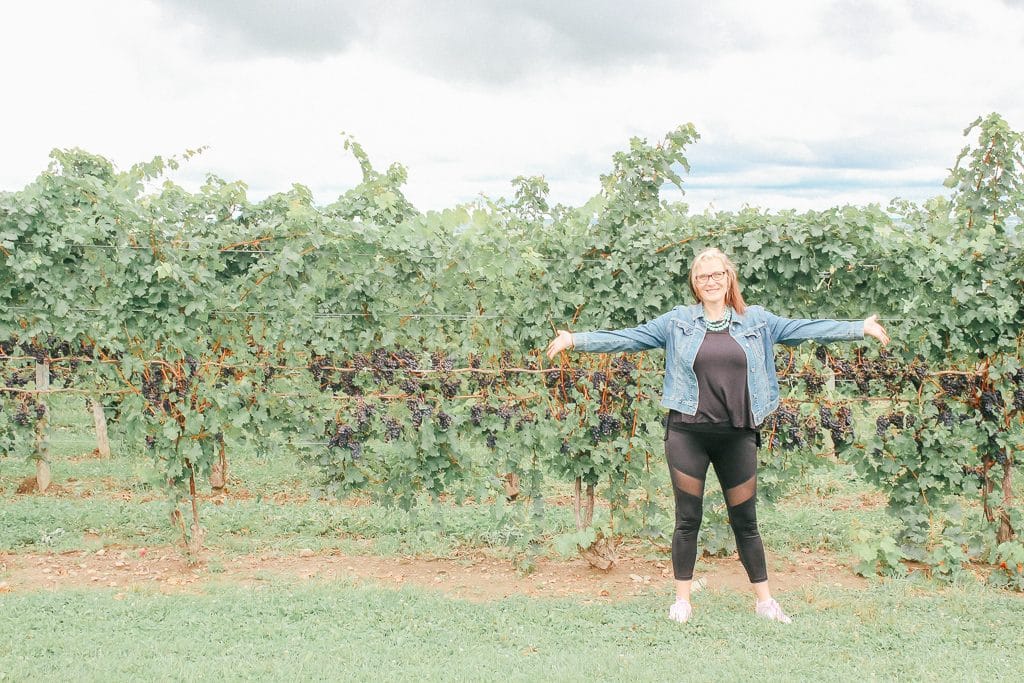 I also bought a Flock Presents Event Pass, which means I'll be showing up at a handful of Cam and Emelia's events this year. I haven't decided which ones yet, but I'm working on it. I've also purchased a ticket to TBEX (Travel Bloggers Exchange) in North America and I'm excited to tell you that I'll be visiting the Big Sky State for the first time this coming September.
4. Strengthen my relationships with quality brands
This year I've had the privilege of working with several lifestyle brands that cross over into the travel space: Catherine's, Lane Bryant, Crayola, Nature Made, Nice 'n CLEAN Wipes, GoGo squeeZ, Zazzle and more. I'd love to work with more brand partners that we can showcase at home or on the road. And, let me just say…I'm so thrilled to be with Mediavine, my ad network. They have been an amazing source of support and any blogger or online content creator needs to make getting into their ad network a goal. They are that good.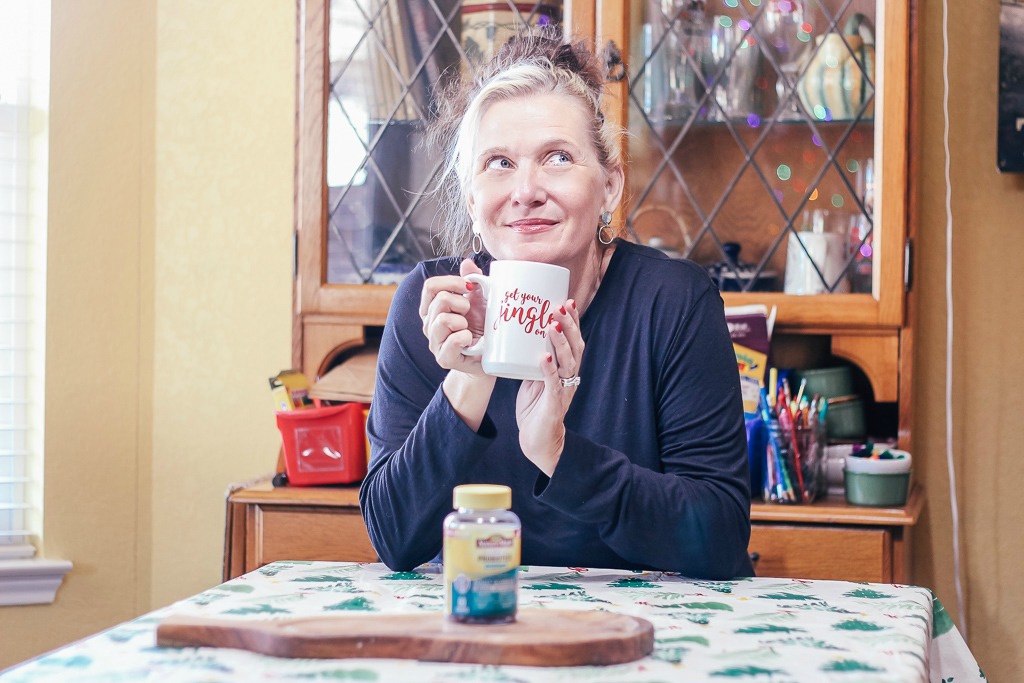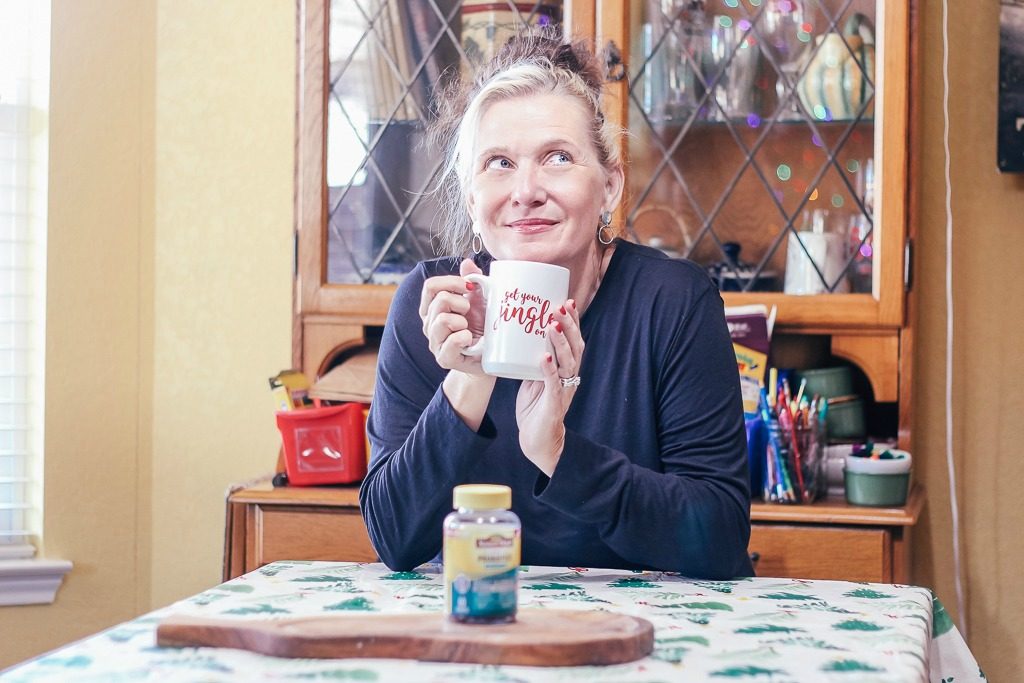 5. Gone fishing
I'm closing up shop for the rest of January. Well…sort of. Not really. I'm still working on posts from my last THREE media trips and I've got some commitments that are already existing. I'm taking January to work on my schedule, my budget and take an actual vacation with my family…although it is sort of a work vacation…more on that later on. I am not taking on additional commitments before mid-February…unless some "I can't say no to that" opportunity drops out of the sky. Pssst Disney? Call me. I'm SO there.
The beauty of being your own boss is a good thing, but I need some admin time and I'm taking it.
You probably won't notice a difference but I am taking a pause in the work and travel commitments I'll accept until I get some of my t's crossed. Budget. Accounting. Tax prep. Things that make me cringe.
Internal management…planning my time around what my family is doing…because that is the beauty of being a freelancer…but really getting out ahead of it. I know I said planning isn't my strong suit but I'm really, really trying this year. I've got my awesome Erin Condren tools and a new mindset and…well, we will see, huh?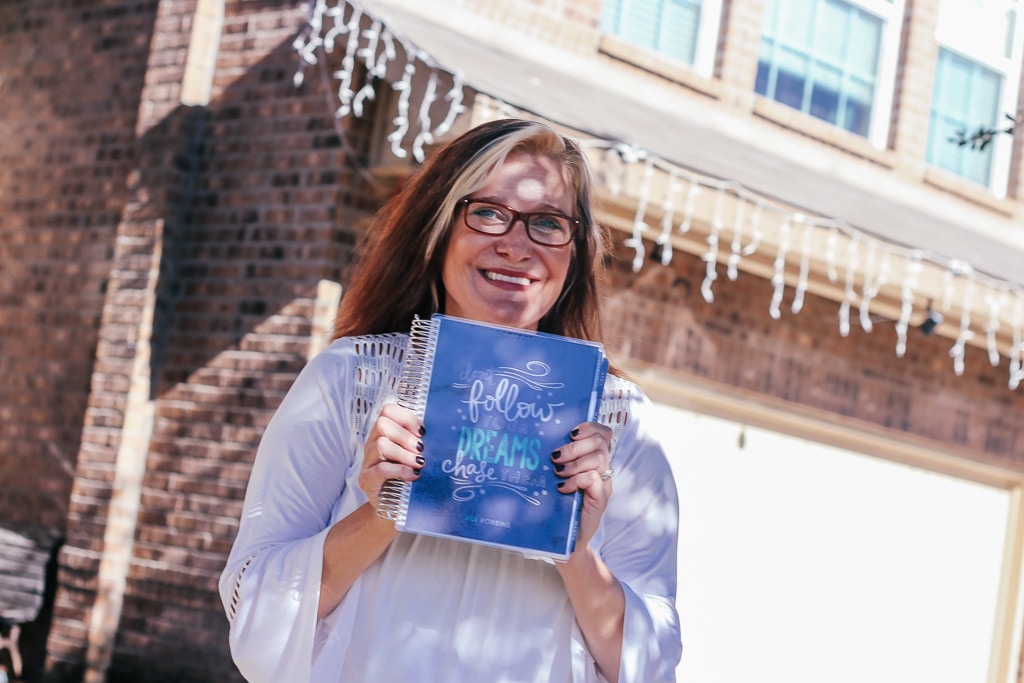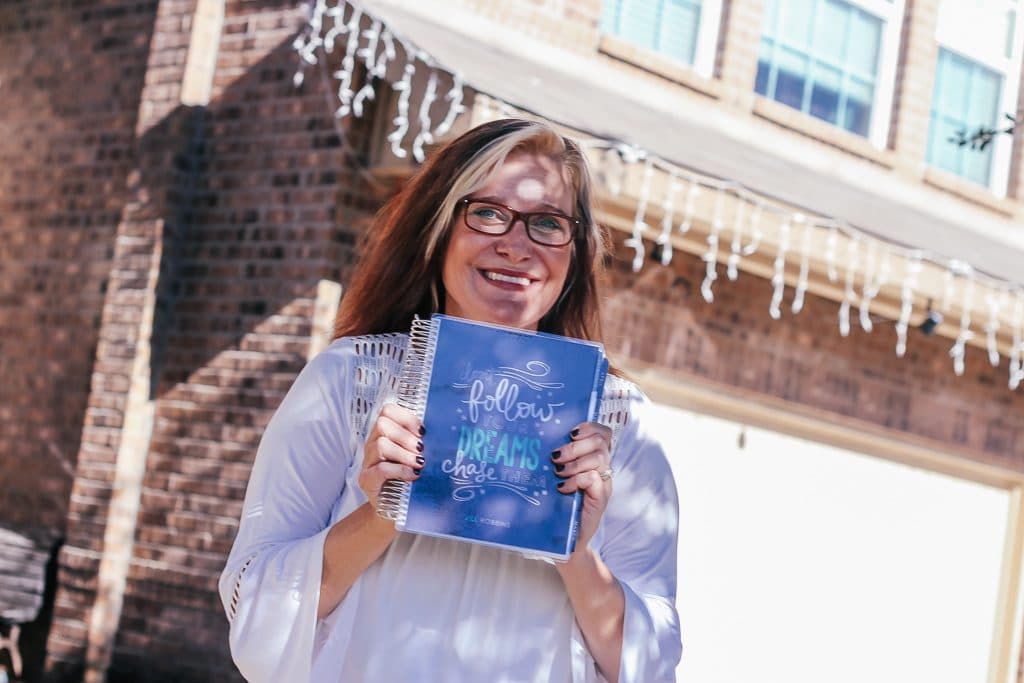 6. And finally, my "one word" for 2019…
I didn't choose a word last year or the year before. I had one for 2016 and it turned out to be a miserable fail. Not that 2016 was a miserable fail; I just didn't live up to my "one word." I was ready to march into 2019 without one and I was okay with that and something came to me at the eleventh hour:
BOLD.
I want to be bold in my goals. I want to be bold in going after the things I want. I want to be bold in how I love and seize every single day. I want to be able to put the crazy impossible on my "dreams list" (and yes, I have one of those) and completely own it.
I know what I want. I know what I don't want…2018 definitely taught me some lessons about the types of brands and businesses I don't want to partner with and has cemented what is actually a good fit for me, my family, and the people who come here to read.  And, I'm not afraid to say not to what doesn't work.
So that's my word. These are my goals, and this is where I'm at, going into 2019.
If you have questions about blogging, goal setting, or anything else, leave them in the comments. I'd also love to know what YOUR goals and successes are and what YOUR "one word" is, if you've got one.