I love being able to work from home. It allows me to contribute to my families income, be here when my kids need me to be here, and do a job I really love doing. I love the flexibility, the opportunities to travel and do other cool things, and…the dress code is pretty sweet, too. No one looks at me weird when I go to the coffee pot in my pajamas because most of the time, I'm the only one home during my work hours and my cats don't care what I wear as long as their dish has food in it. My biggest challenge as a work at home mom is organization. I love the idea of organization but it is the biggest thing I have struggled with all my life, in all areas of my life. Since we're coming up on a fresh new year, this is a time when a lot of us (me included) really evaluate what we want to focus on over the next 12 months and what we want to do better. For me, it's being organized in my work life so I can maximize my home time, which is challenging when your office is just a few feet away from your living room. Being a work at home mom is awesome but its less awesome when work bleeds into family life. I've spent the last quarter of 2018 focusing on what I do and don't want for myself, my family, and my business in 2019 so I've put together some tips on how to stay organized as a work at home mom.
I received complimentary products from Erin Condren and I am also an Erin Condren affiliate. If you purchase any Erin Condren products from the links in my posts, I will earn a commission.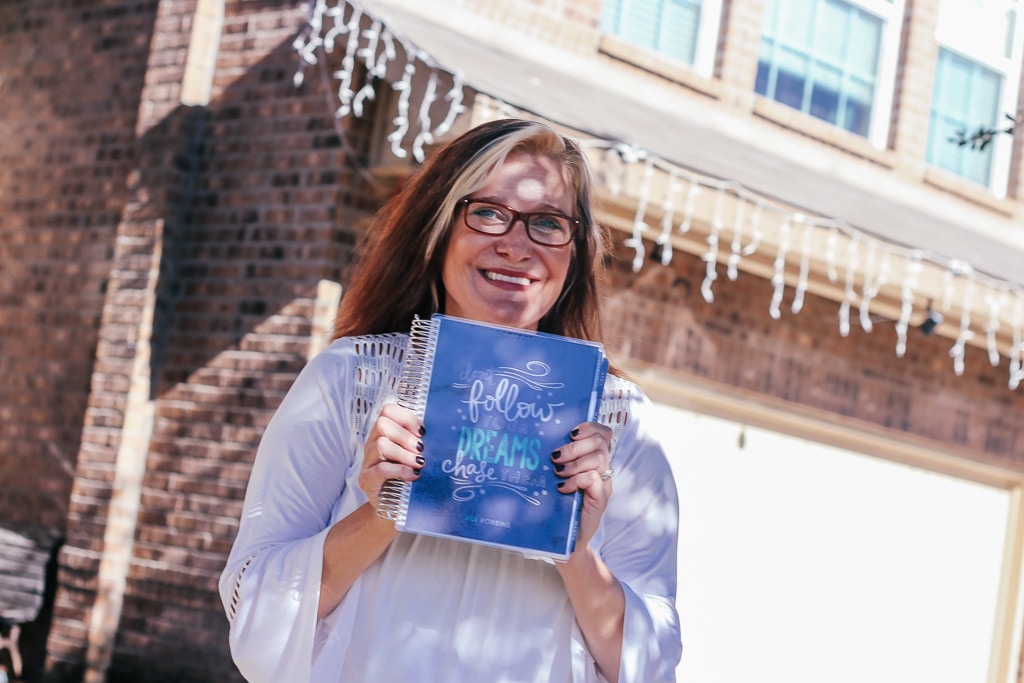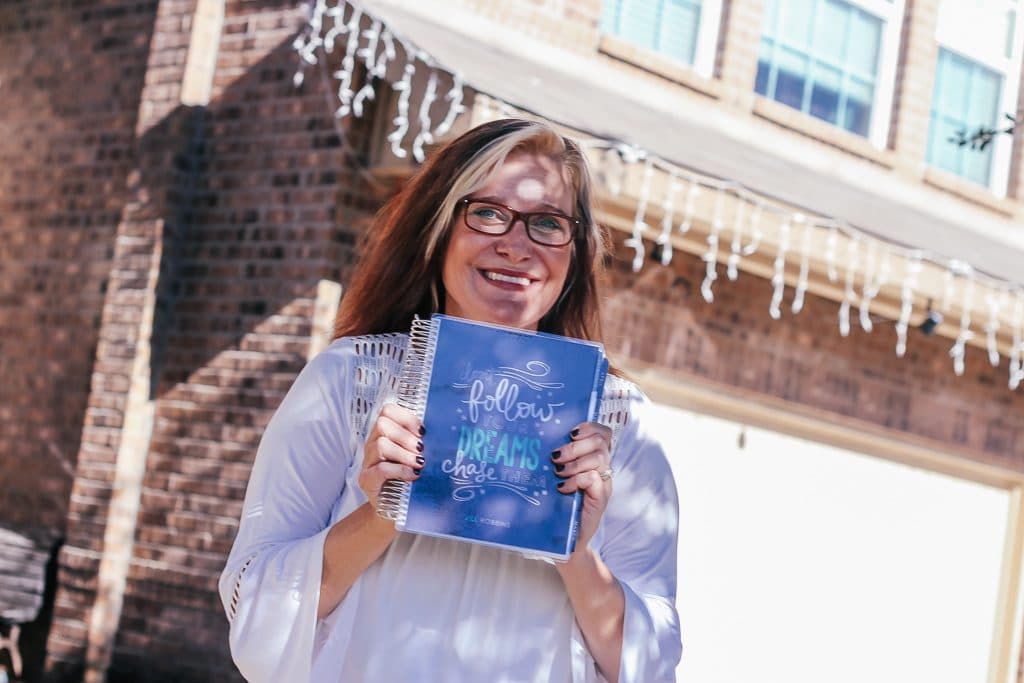 How to stay organized as a work at home mom
1. Get at least one planner…
…and use it. I feel like I needed to throw in the "and use it" part because I've bought a ton of planners because I either thought they were pretty or I was on a "I'm going to get organized right now" kick and failed to use them. My current Erin Condren Life Planner is the third Erin Condren planner I've had and it's the only planner I've been able to be consistent with using. Aesthetics are important to me and I love the look of their planners.
I love how their cover options change from year to year (I really LOVE the one with the sugar skulls on it and if they'd bring that one back, I'd probably buy it every year.)
I have a planner I use exclusively for my blog and business and another that I use for personal and family things. Sometimes they overlap and I write personal things in my business planner and vice/versa, but having something separate works for me. I love the spaces in the planner to make lists and to write myself reminders. I also use a separate Erin Condren notebook that coordinates with my planner but I like the space my planner has to write down goals and "gotta do's" for the month.
2. Make lists…
…and use them. A post about how to stay organized as a work at home mom telling you to "make lists" might seem like kind of a "duh" but don't overlook the obvious. A good organizational routine should be pretty basic. If it's overly complicated, you probably won't stick with it.
I make a list each evening before I go to bed of things I need to get done for my business that next day. I really try to not put personal things on my work t0-do lists. If I have a heavy "mom life" day, I put less on my work tasks list and I make sure I prioritize them with what absolutely has to be done that day, or else. What doesn't get crossed off of today's list probably goes on tomorrow's list, depending on what it is.
I also do other lists…sometimes I do generic "things I need to do this week" lists or "blog posts I need to write" lists. Since I travel so much in 2018 (I am closing out the year with 28 trips, isn't that insane?) one of my most valuable list-making tools is lists of "things I need to do before I leave." Those lists have pretty much saved my bacon since my normal work rhythm is altered during and right after trips…as much as I tell myself I'm going to work on the road, I'm terrible at it.
3. Set office hours…
…but give yourself permission to change course, if you need to. I put this one on the list with some trepidation. One of the reasons we choose to work from home is because the flexibility is attractive. If you restrict yourself to predetermined hours, you limit your flexibility. For me, setting office hours means that I set hours where I don't work.
I typically don't work from 3:00 p.m. and 9:00 p.m. That's when my kids are getting home from school, so I'm taking them to activities, helping them with homework, getting dinner and whatnot. This is a time to be present as a mom, unless exceptional circumstances pop up. Even though I work for myself, I do a lot of freelancing and contract work, which means my world is very deadline driven. Sometimes, my laptop is sitting on my kitchen counter while I make dinner and, while not ideal, it sometimes gets things done.
4. Acknowledge that work from home means work
I know…again, pretty obvious, but hear me out. You might encounter neighbors, friends, family, other moms in your neighborhood that think working from home means you're available to do whatever.
"So, you're home all day, so can you…"
"Jenny is sick, since you're home all day can you watch her?"
"Why can't you come to lunch/volunteer at the spring carnival/do the thing I want you to do? You're home all day!"
I've stopped trying to convince certain family members and friends that work from home actually means…you know…work. There was a time where I felt I had to justify the "So…what do you do all day?" question with a laundry list of tasks that would prove I was gainfully occupied. Like any other worker, I start my day with a long list of things I need to do and limited time to get them done. Just because my office is in my home and I wear comfy leggings or sweats doesn't mean I'm not working. I know it…if someone else chooses not to acknowledge it, not my problem.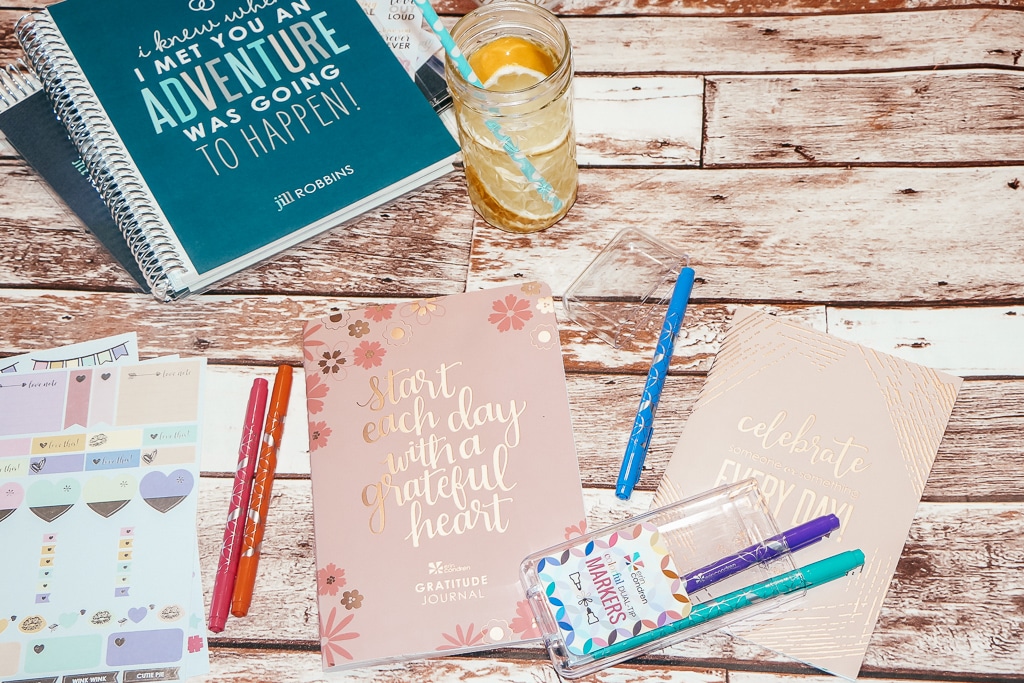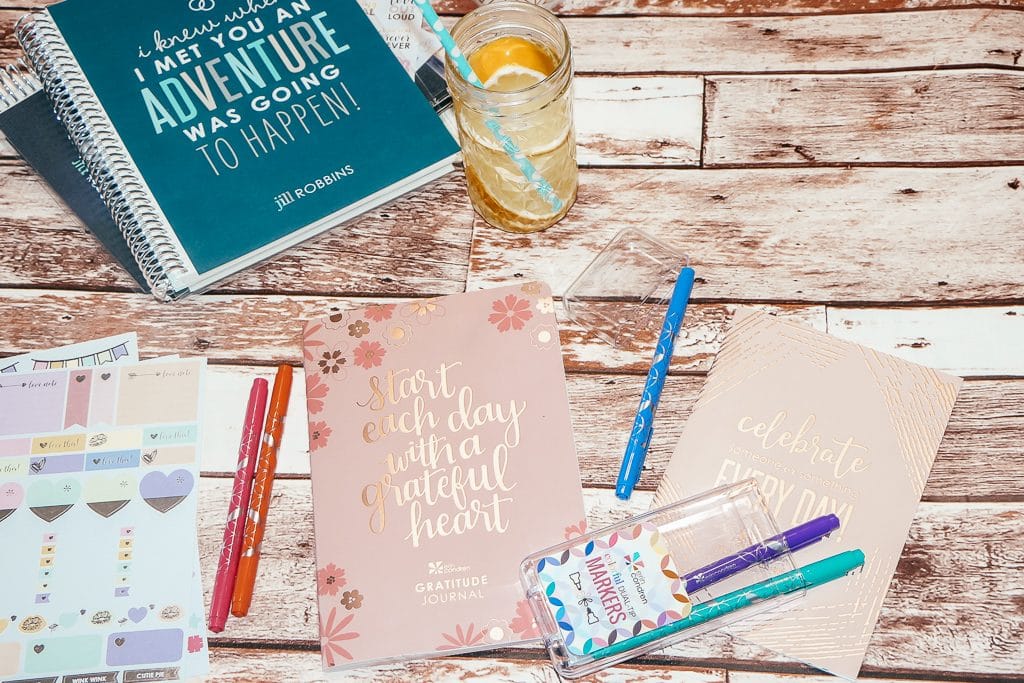 5. Batching
Batching means dedicating blocks of time to similar tasks. It takes some doing to get used to, but it's a huge time saver once you do. I dedicate chunks of time to writing content, answering emails, editing photos, and so forth.
One of the biggest enemies of successful batching is social media and email. When you're doing a specific batch task, stay off of social media and don't look at your email, unless you're expecting something extremely time-sensitive to come in.
6. Give yourself some grace
Working at home requires some trial and error. If things didn't didn't work out the way you planned, don't beat yourself up. Adjust. Because you can. Because work at home moms are flexible like that.
More about Erin Condren:
Erin Condren offers an array of planners and planner accessories, calendars, stationary, and more. Erin Condren planners have customizeable covers, weekly, monthly and yearly views, a pocket, stickers (stickers are seriously awesome) and more.
I struggle with organization but I struggle less when it is fun. Erin Condren makes it fun.