5 Ingredient Crockpot Chicken Fiesta
(This post may contain affiliate links. Read my full disclosure.)
The best, easiest crockpot chicken recipe around!
I love my crockpot. If I were clever and poetic, I would write an ode to my crockpot. If I had to name one thing in my kitchen that I absolutely can't live without…well, it's actually my Keurig, but my crockpot is a close second.
We live in South Texas where it's pretty much summer all year 'round and I like making good food that doesn't require me to turn on my oven.  Actually, I am in the throws of menopause and I'm pretty much hot-hot-hot all the time, so it's nice to have a good recipe that doesn't make it hot-hot-hot in my kitchen.
I have one go-to crockpot chicken recipe I rely on when things get busy and I want something good and good for you that doesn't take me a ton of time to put together.  Actually, this takes me pretty much no time to put together, it's gluten-free and tastes amazeballs.  I guess that's why it's my go-to  crockpot recipe.
Ingredients:
4 boneless, skinless chicken breasts
1 can of Rotel tomatoes
1 can of black beans, rinsed and drained
1 packet of taco seasoning
1.5 cups frozen corn – you can use canned (rinsed and drained) but I think the frozen tastes better.
Put the chicken in the crockpot and pour the taco seasoning over the top. Add the beans, corn and tomatoes.  I drain the beans and corn but I like to leave the juice in the tomatoes. I usually add a little water (or chicken broth if I've got it on hand), cover and cook on low for 6-8 hours.
Yep, that's it. Super easy.  Crockpot chicken that makes you want to party.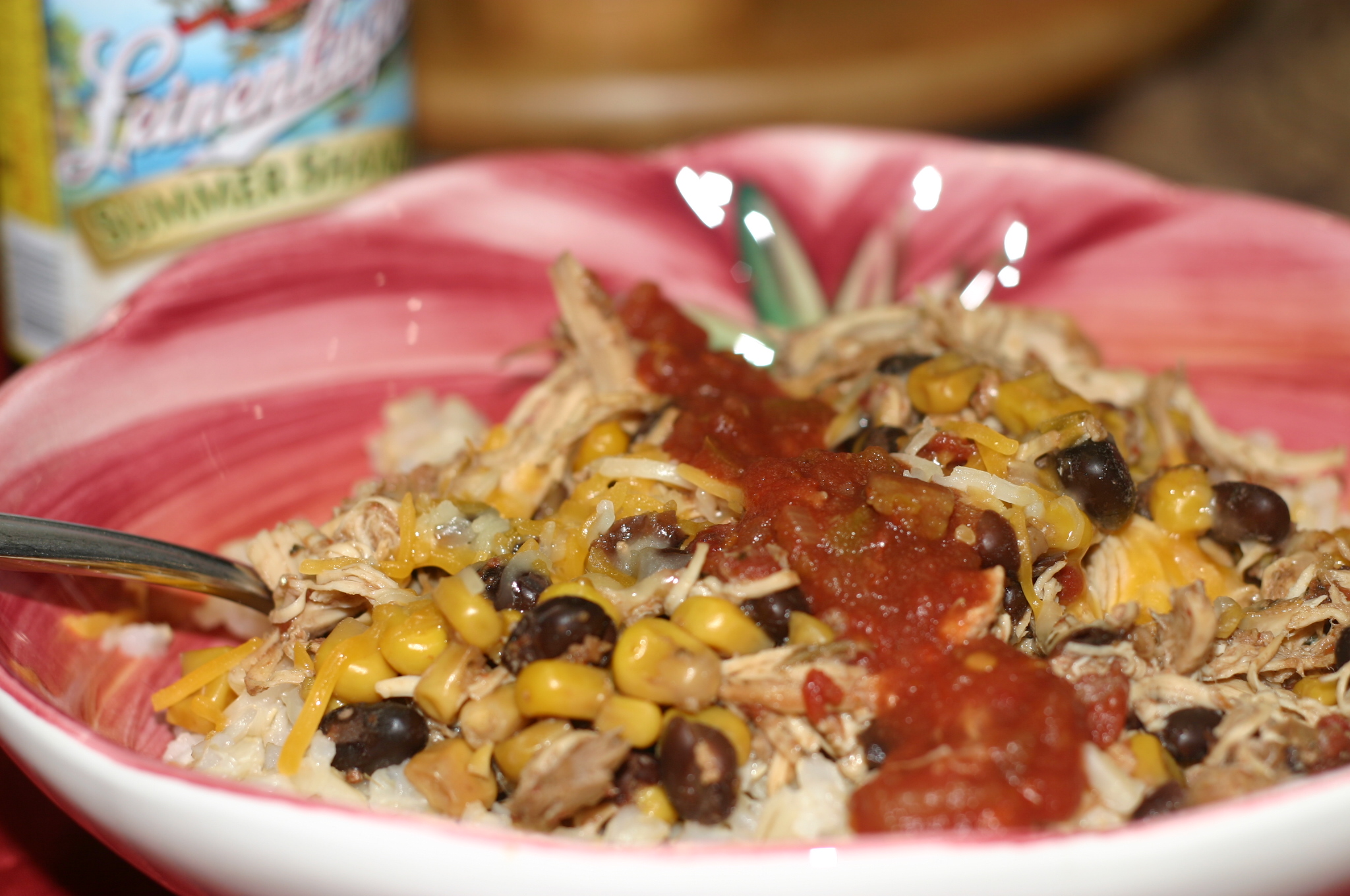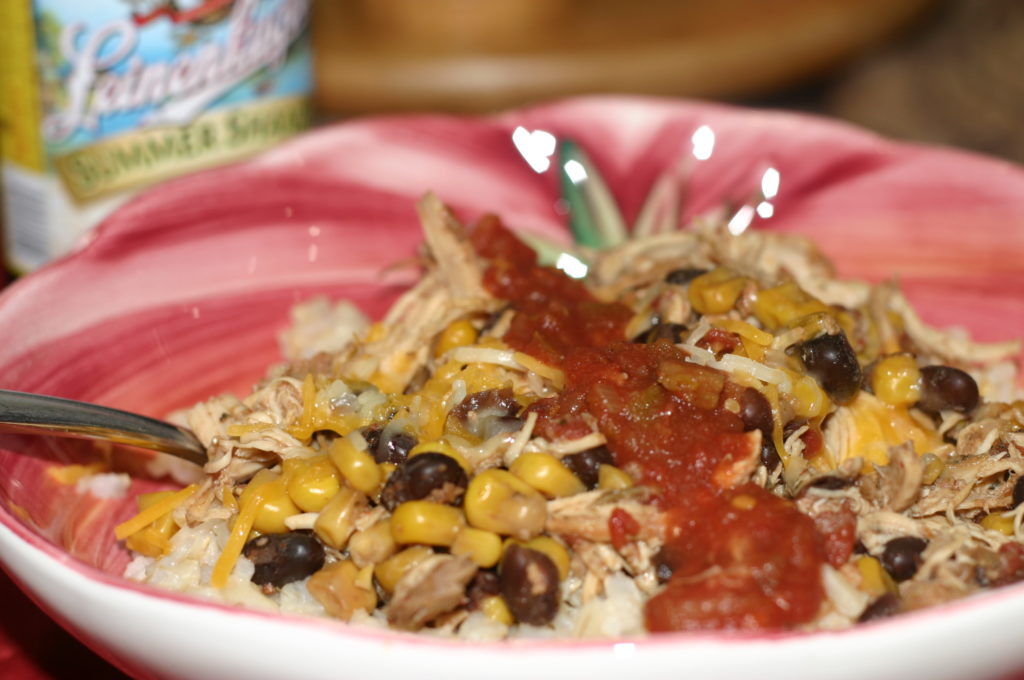 You can serve the chicken breasts over brown or wild rice or you can use two forks to shred it and make tacos or burrito bowls. You can drain and refrigerate the leftover chicken and use it in a salad (which is really delish.)
This yields 4-8 servings depending on how you use it…this is something that can be stretched quite a ways with rice to make a nice low-meat meal.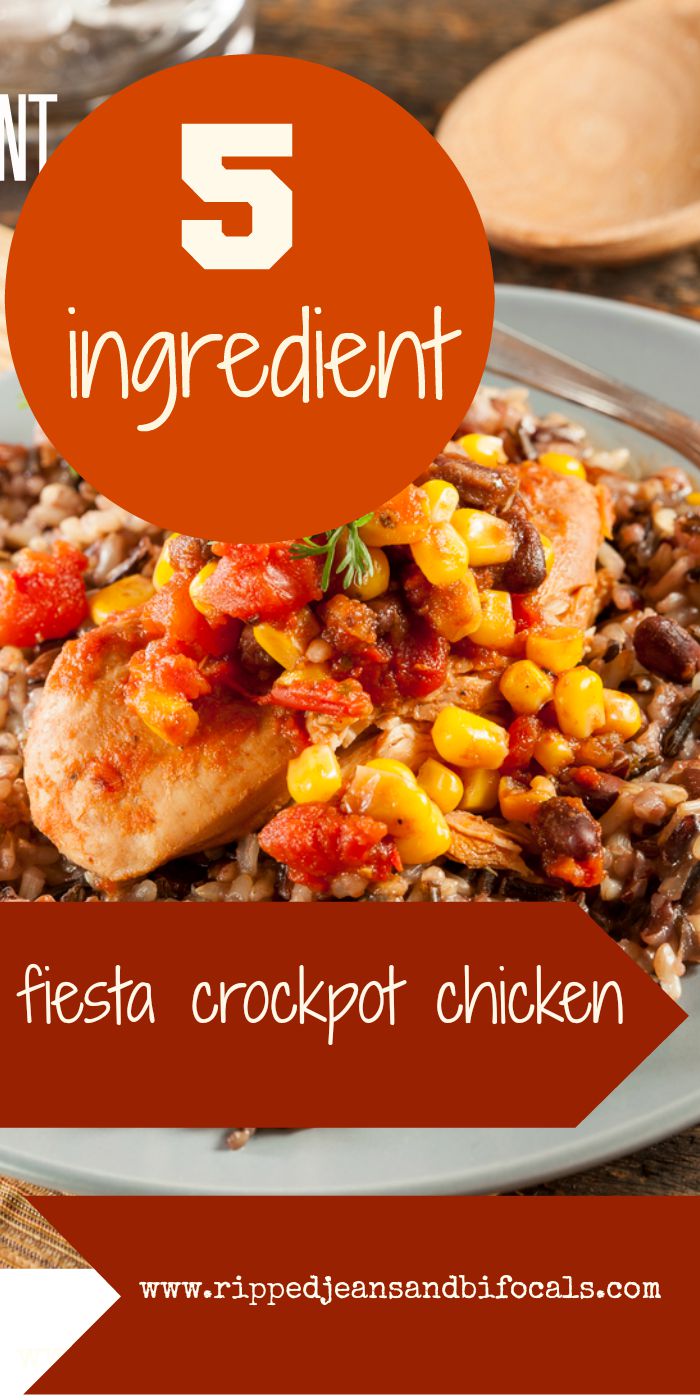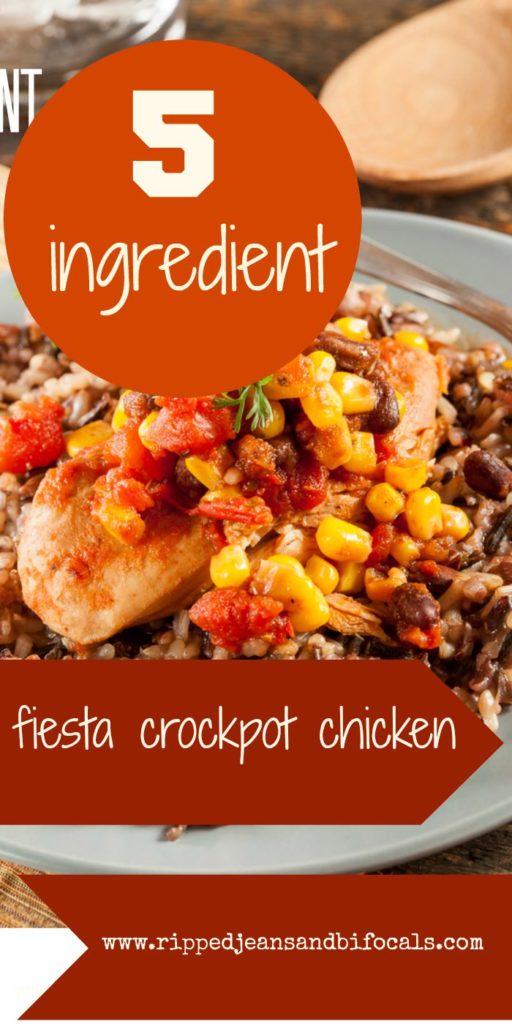 I like to serve this over steamed corn tortillas topped with salsa, sour cream and avocado but there is seriously so much you can do with this.
Leftovers can easily be frozen. Alternatively, you can set this up as a freeze ahead meal by placing all of the ingredients into a freezer bag and tossing it into the freezer until you're ready to cook…you might need a couple of extra hours cooking time but this is a great freezer meal to organize on a Sunday when you're doing your prep work for the week: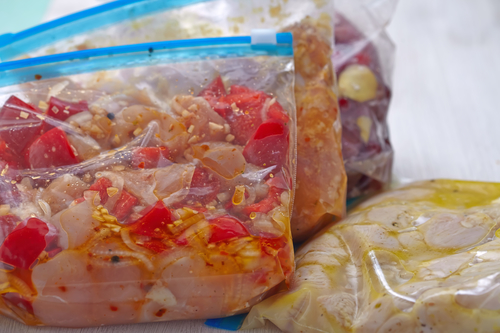 If you've enjoyed reading this post, please follow me on Facebook.  You can also follow my Crockpot Goodness board on Pinterest…because I really, really love finding new stuff to make in my crockpot. Cheers!
Follow Ripped Jeans and Bifocals's board Crock Pot on Pinterest.
Click the button below to vote for me once daily! Thanks for reading!