I can do it all – I just don't want to
(This post may contain affiliate links. Read my full disclosure.)
Moms are pulled in so many different directions every day. Every hour.
We're pressured to do all the things and be all the things. Often the pressure is self-imposed but it is pressure just the same. I blame Pinterest. And whoever invited the term "Mom Guilt."
We tell ourselves that we're not up to snuff if we don't have clean houses and clean children who wear clean clothes. We make excuses if we don't feed our little angels an all-organic diet or lie about how many times we have Pop Tarts for breakfast. Or for dinner.
We feel like we're sucking at life if we don't zealously meal plan and practice mindfulness. My meal planning is sporadic despite my best efforts and I'll confess to not really knowing what someone is talking about when they tell me they "practice mindfulness."
We expect ourselves to achieve this elusive thing called "work life balance," inject creativity and fun into our daily activities, keep the spice in our relationships with our partner and probably a whole bunch of other stuff I'm too exhausted to try and remember.
I could make excuses to myself for cutting corners. I could remind myself that no one can have it all or do it all. Isn't that how the cliché goes?
But I say I actually can do it all. I just don't want to.
We got home from vacation yesterday afternoon, our annual trek to the Texas gulf coast where we indulge in four full days of doing a lot of nothing. We unloaded the van and opened the windows. There seemed like there was a lot to do. There always does after four days of doing a lot of nothing. Real life and real responsibilities tend to creep up on you, don't they?
[Tweet "I CAN do it all – I just don't WANT to. #AdoptionTalk"]
There was the vacation laundry to do. Suitcases to unpack. Beach stuff to hose off and put away. That mystery stuff in the pink bowl in the back of the fridge that has to be dealt with since I forgot to throw it out before we left. I forget what it used to be.
There are lunches to pack for day camp. Swimming lessons.  Calls to return. Emails to answer. Deadlines. Regular life. There are boxes of stuff and suitcases all over my living room floor. Someone's underpants are under the coffee table. All I know is that they aren't mine. I'm pretty sure they aren't mine.
Last night's dinner dishes that I was too tired to take care of before I went to bed are still piled in the sink. A grocery list to make and shopping to do. The house is in post-vacation chaos.
I tell myself that if I can just throw myself into high gear, I can have everything ship shape in a few hours. If I just put my mind to it, my family can be "back to normal" in no time. I won't get to rest, sit, or drink my coffee while it's hot but my house and my family will give the outward appearance of normalcy.
But I don't want to. Maybe I'm just cranky because the vacation is over and it's no longer acceptable to have a wine slushie at 1:30 p.m. just because. Maybe I'm mad because my husband is plodding along like it's just any old day, ignoring the state of disorder that is our house. Or maybe, I just want to ease back in to regular life at a gentler pace and not rush around like a mad woman, picking up, straightening, and putting back to order.
So, I don't.
At first the clutter and the chaos bugs me. I ignore it and start to "meal plan" reassuring myself frozen chicken nuggets shaped like dinosaurs are no reason to feel bad about my parenting or organizational skills.
I look at the clutter, not loving it but accepting it's presence for the moment, refusing to let it dictate how my day goes or stress me out. I tell myself "I can do it all. I just don't want to."
I finish my book that I started on vacation. I look at my vacation pictures, trying not to be critical of my jiggly thighs or my poochy midsection. I try not to hone in on that wobbly area under my chin that wasn't quite that wobbly in last year's vacation pictures. I try to ignore that self-critical little voice in my head and tell myself that other things got in the way of going to the gym five times a week this past year. I vow to do better and to manage my time better. I tell myself I'm enough and I believe it.
I think about my youngest son who had his sixth birthday at the beach. I think about his birth mother and I wonder what this past year has brought her. I wonder if she thinks about him on his birthday and ten I tell myself I'm being silly because of course she thinks about him on his birthday. I wish there was something I could do to give her peace of mind. I spend a few minutes trying to send her good thoughts and happy mojo and I wonder if that works. I hope it does.
And I ignore the clutter.
And I think maybe I need to readjust my definition of doing it all. And having it all. Aside from not having a post-lunch wine slushie, I think my life is pretty close to perfect.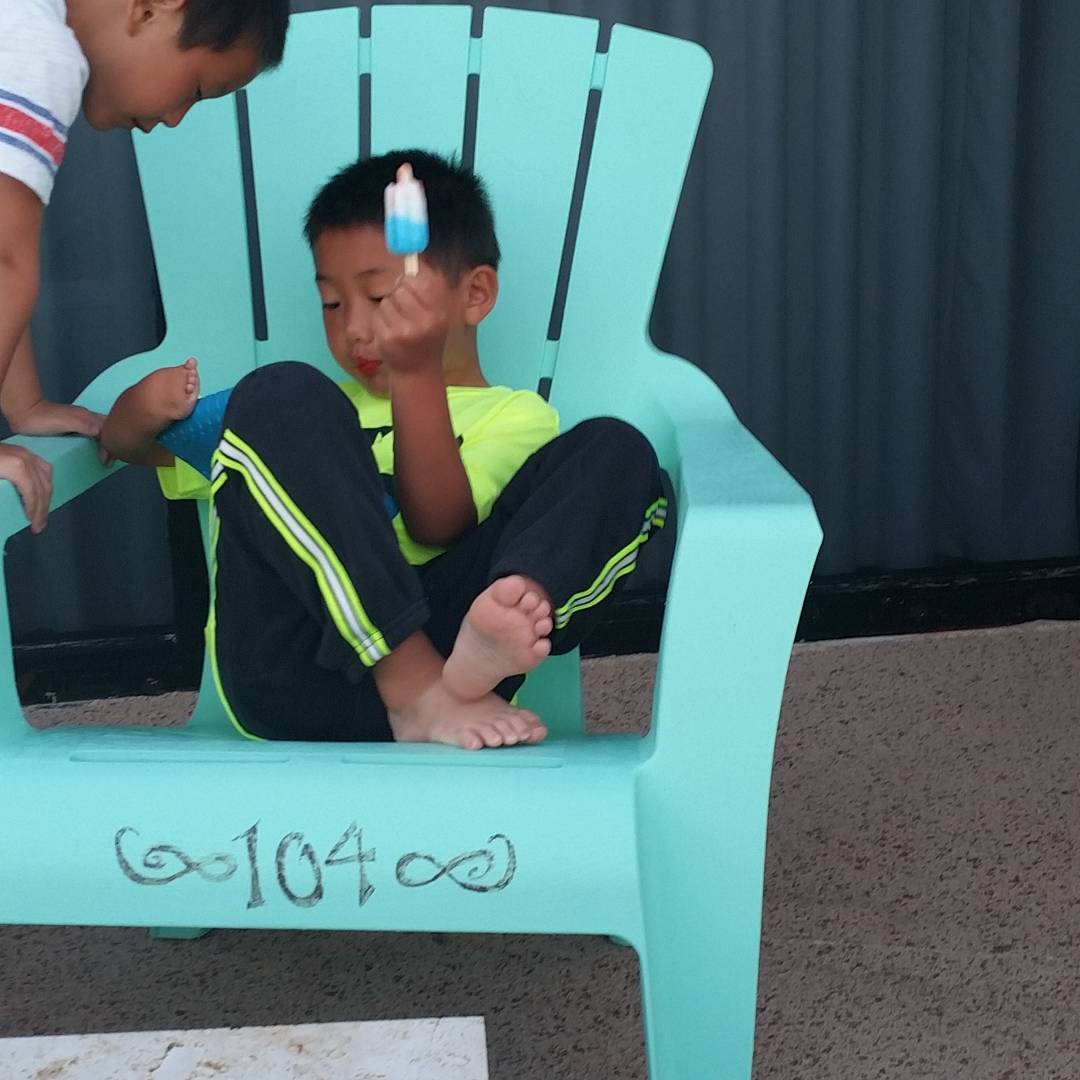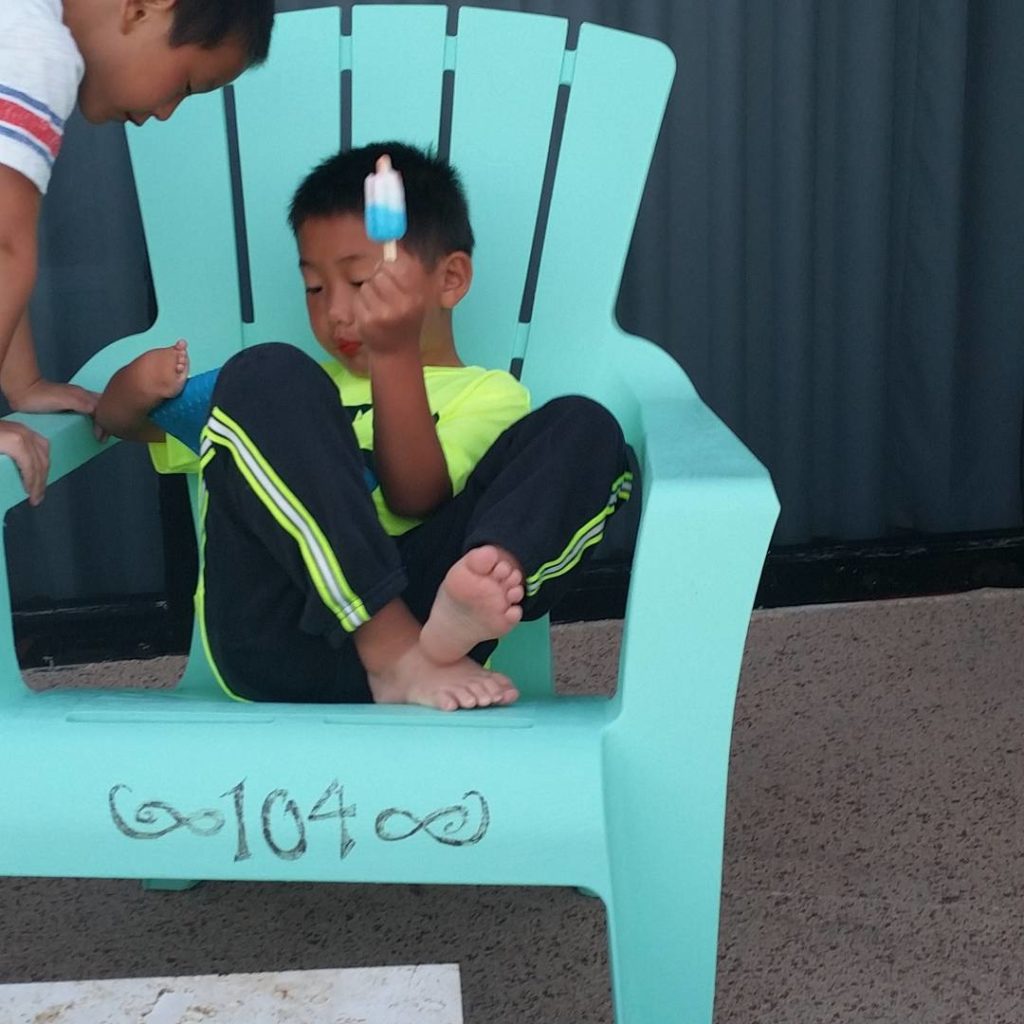 And besides, it's five o'clock somewhere, right? And, I'm still kind of on vacation.
Thank you for being here, friends.

Follow Ripped Jeans and Bifocals's board Adoption Talk Linkup on Pinterest.
 If you have an "adoption" board on Pinterest, just click on the image below to pin:
Now on to the Adoption Talk Linkup!
Today's topic is Anything Goes. Grab a button for your post and join Ashley, Erin, Jenni, Juliana, and me!
New to linking up? We'd love to have you join us, here's how.