Flipping the Script – The story of a birth mom and an adoptee
(This post may contain affiliate links. Read my full disclosure.)
Once upon a time I started a blog. For those of you who have been reading my writing for awhile, you know I started off blogging exclusively about adoption. Blogging was a way to connect to other families who were in the process of adopting from China and it gave me a way to document a part of my kids' story and to work out some of the stuff in my own head space.
For the longest time, I thought adoption blogs were the only kind of blogs that existed. When I decided I wanted to try my hand at writing about something besides adoption, it was quite a nice surprise to find so many bloggers on the internet talking about so many different things: health, fashion, sex, tacos…you name it, someone was blogging about it.
Adoption writing will always be near and dear to me, pretty much for the same reasons I started. It helps me connect with other people, it documents a part of our family's story (I mean…who has time to scrap book anymore?) and it still helps me to work out some of the stuff in my own head space.
[Tweet "Flipping the adoption script #Adoption #AdoptionTalk @oneruudmom"]
In the world of adoption blogging, most of the focus seems to be on the perspective of the adoptive parent…usually the mom. There are plenty of great blogs out there written by birth parents and adoptees but the parent blogs seem to have the strength in numbers. I remember the first adoptee blog I read. Although she always expressed love for her adoptive family, most of her posts were tinged with bitterness. She reminded the world that adoption begins with loss of a first family and sometimes a culture and heritage, which is a point I can't really argue with, but everything she posted was overwhelmingly negative and left me thinking she was an unhappy person. I know adoption isn't all glitter and unicorns but there is plenty of happy to balance the sadness…just like in life. I started reading her blog because I felt it was important to expose myself to other perspectives besides my own but the broken record of bitter eventually turned me off and I stopped reading.
I was left with the impression that all adult adoptees were bitter and unhappy people and I worried about how my kids were going to one day see their beginnings. I still worry about that.
Then I met Jules Ruud – pronounced "rude" but she's really pretty nice. She's was adopted from Peru as a young girl and she later became a birth mom. Today she's married and the mama of two gorgeous boys. Her blog, One Ruud Mom is all about…well all the things that make Jules Jules. Adoption is just a part of it but man, what a story. If Jules looks familiar to you, she's one of our Adoption Talk co-hosts and I'm excited for my readers to get to know her a little better.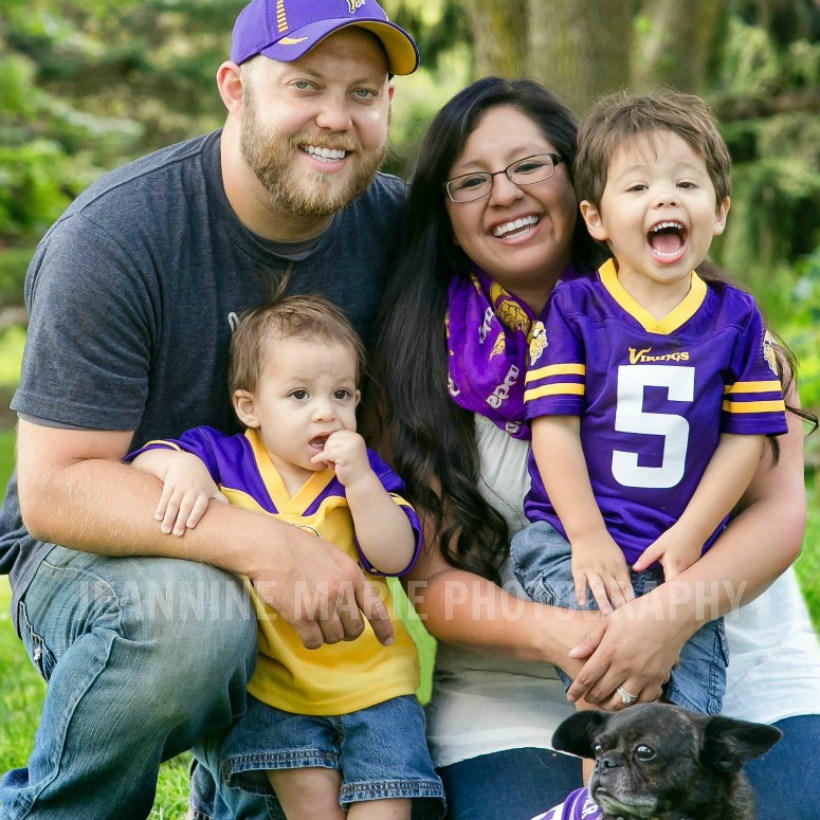 Our Adoption Talk topic today is "flip the script" and Jules very kindly consented to let me showcase a bit of her story on Ripped Jeans and Bifocals today. She's a great friend of mine and I hope she will be your friend, too.
Q. Tell me a little bit about your adoption story:
Jules: I was adopted from Lima, Peru at five years old with a biological brother of mine who was three years old at the time. Since we were older and knew our birth family, our adoption has been open from the beginning.
When I found myself pregnant at 18, I chose to place my child for adoption and pursued an open adoption so that I could still be a part of her life. Growing up as an adoptee and now living as a birth mom, I feel that I have seen two very different sides of adoption and I have been fortunate to have a positive experience with both for the most part.
Q. What has compelled you to publicly share your adoption story and what impact has that had on your family?
Jules: I feel that adoption is still a taboo subject for a lot of people. Openly being an adoptee AND birth mom, I have been asked questions such as, "Why did your parents give you up?" to "How can you let someone else raise your kid?" but people don't know that these are inappropriate questions until I tell them why. I am open in hopes that someone reading my story will have more empathy for those who are adopted or have chosen adoption (or both).
Now, I did run into one instance where I shared too much and it was a great learning experience. I unintentionally came close to hurting someone I care for immensely. While I write about my own story from my own point of view, it isn't just my story. Other than this one instance, my family is learning a lot about how I have processed these major events in my life and are wicked proud of me. It has opened up many discussions that I don't know we would have had otherwise.
Q. Tell me a little more about One Ruud Mom. I know it's more than just adoption stories.
Jules: Currently, One Ruud Mom is undergoing a huge transformation, but what you can expect to find is a sentimental yet realistic look at motherhood, married life, and adoption. I enjoy sharing my stories and getting to know people through the process.
Q. Adoption is…
Jules: Diverse.
No two stories are the same and no two people are going to have the same experience. Adoption has brought together families of all shapes and sizes and walks of lives and has made it possible for these families to exist like any other family.
If you've enjoyed getting to know Jules, follow her on Facebook, Twitter, Instagram or at her blog, One Ruud Mom. Her stories are worth reading.
Today's topic is "Flipping the Script" but you already knew that, right? Grab a button for your post and join Ashley, Erin, Jenni, Juliana, and me!
New to linking up? We'd love to have you join us, here's how.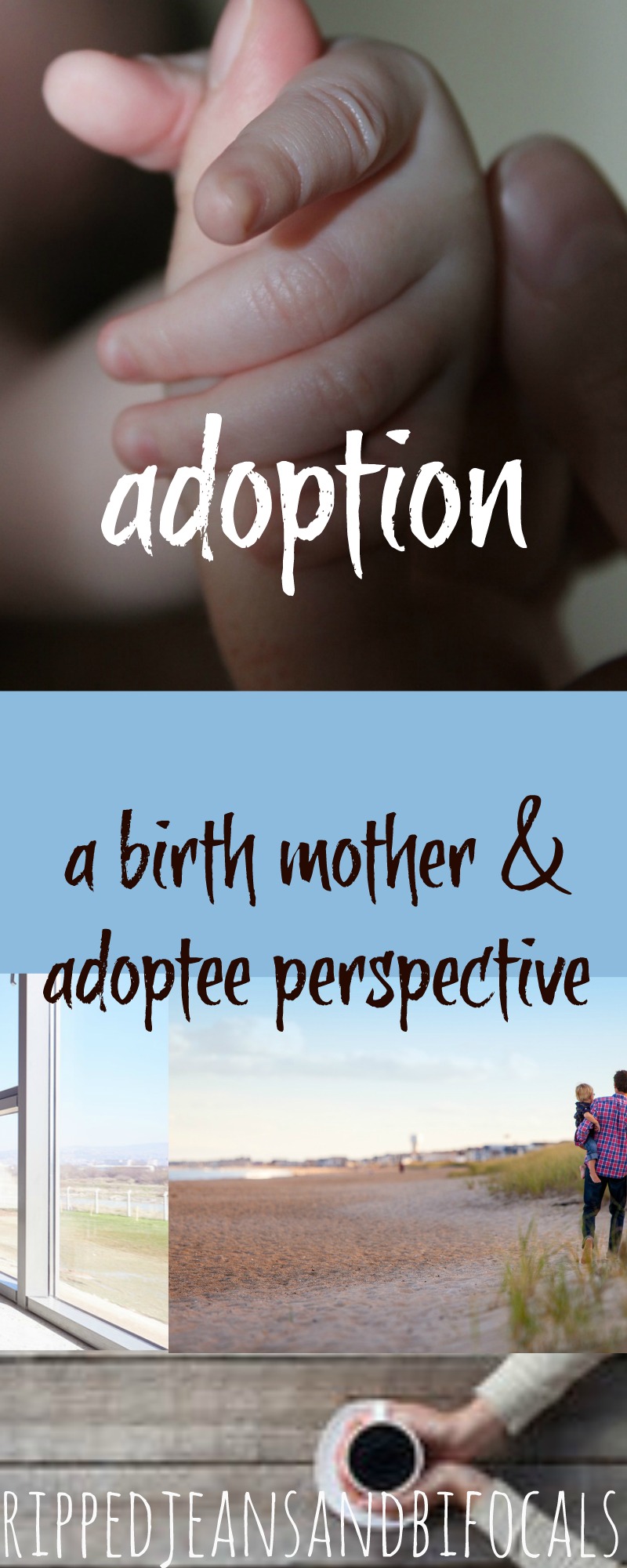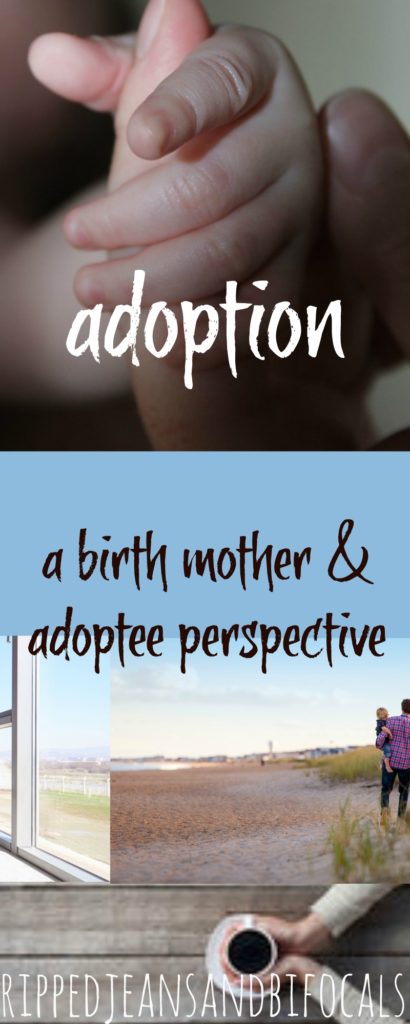 A vote on Top Mommy Blogs helps my site a ton. It's super easy & one click helps me to be able to continue to bring you great content. Totally non-spammy…I promise!