Your first look at Disney's Christopher Robin
(This post may contain affiliate links. Read my full disclosure.)
Hearing the voice of Winnie the Pooh just rockets me back to my childhood.
Maybe it's the same for you. The voice of Jim Cummings as Pooh is unique…I'd know it anywhere. The magic of Christopher Robin and all of his friends in the Hundred Acre Wood are sweet childhood memories for me that I've loved sharing with my children. And now there is more to share.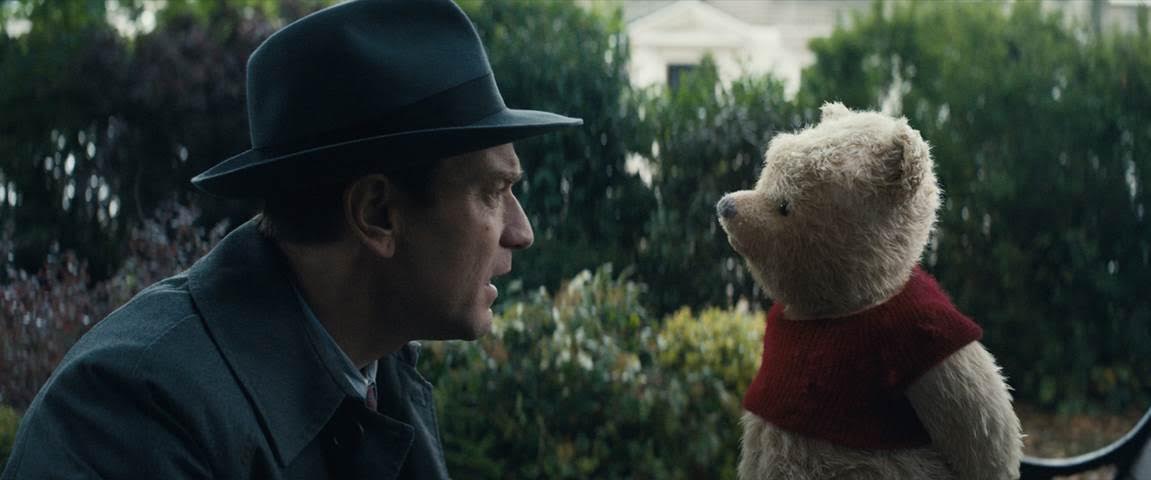 In the heartwarming live action adventure, the young boy who embarked on countless adventures in the Hundred Acre Wood with his band of spirited and lovable stuffed animals, has grown up and lost his way. Now it is up to his childhood friends to venture into our world and help Christopher Robin remember the loving and playful boy who is still inside.
[Tweet "Your first look at the upcoming #ChristopherRobin movie from @DisneyStudios"]
And really, there is nothing like Pooh to remind you that you have a loving and playful child inside. Check out the LATEST trailer:
I had the privilege of getting a first look at Christopher Robin at Disney Social Media Moms. We got to meet and chat with one of the producers, Kristen Durr. Her passion for this movie was really catching, and I'm so excited to see it in theaters later this year.
Although Pooh and friends have traditionally been cartoon characters, Disney BEAUTIFULLY captures this story in live action form, bringing these cuddly, well-loved stuffed animals to life.
Christopher Robin tells the story of a grownup Christopher Robin who is now a father himself. Without revealing too much of the story, the grownup Christopher Robin finds himself struggling with what we call "work life balance" in modern times…the movie is set in the 1950's. Grownup Christopher Robin (played by Ewan McGregor) sits on a park bench and asks himself "What to do, what to do?" and then we hear that beautifully familiar voice reply "What to do, indeed."
Christopher Robin is shocked to encounter his beloved Pooh and…well, I guess if you want to know the rest, you're going to have to buy a ticket and see the movie when it premiers on August 3rd.
In case you haven't seen it, here's a peek at the teaser trailer released in March:
Thank you again, Disney Social Media Moms for hosting my family and I and allowing us a sneak peek at this sure-to-be-amazing movie.
Like CHRISTOPHER ROBIN on Facebook: https://www.facebook.com/DisneyChristopherRobin/
Follow Walt Disney Studios on Twitter: https://twitter.com/disneystudios 
Follow Walt Disney Studios on Instagram: https://www.instagram.com/disneystudios/
CHRISTOPHER ROBIN arrives in theatres everywhere on August 3, 2018!