The Lucky Fin – Why Finding Nemo will always be my favorite movie
This shop has been compensated by Collective Bias, Inc. and its advertiser, Walmart Family Mobile. All opinions are mine alone. #DataAndAMovie #FishAndFlicks #CollectiveBias
There's some children's programming I just can't stand: Dora, Calliou, Bubble Guppies. Okay, maybe Bubble Guppies isn't that bad but the theme song sticks in my head and plays in a loop that goes on forever and ever.
Oops. Sorry about that.
But as much as some of the kiddie stuff on TV gets on my nerves, I generally look forward to the release of kid's movies just as much as…well, as much as any kid. I bawled like a baby during The Last Dinosaur. I'm looking forward to the summer 2016 release of Finding Dory more than my kids are. I'm usually not disappointed in any Disney movie because there's always some grownup humor in there for adults to enjoy.
But, my all-time favorite is Finding Nemo.
I won't bother detailing the plot because everyone has seen it. I mean…right? Everyone has? If you haven't, stop reading this immediately and go watch Finding Nemo. I'll wait.
Seriously, if you haven't seen this movie, you've had some sort of deprived childhood or adulthood or maybe both. It came out in 2003 and is one of the best Disney movies ever.
Let me tell you why I love it so much.
My son Zack has a "lucky fin" just like Nemo. He has symbrachydactyly, which is a super fancy way to say "hand deformity."
Nemo had a lucky fin because the egg was damaged in a shark attack. We don't really know what caused Zack to have a "little hand." It's just something that happens sometimes and like Nemo, Zack has adapted to his environment just fine and like Marlin, I really try not to hover.
We adopted Zack when he was two. We knew about his little hand before we adopted him and we always expected him to navigate life pretty much like any other kid. The key words being pretty much. We expected him to have some limitations.
Uh…no.
Zack is almost six. He plays soccer, T-ball and kicks butt at Kung Jung Mu Sul, a form of Korean martial arts. He climbs. He colors. He takes stuff apart. He gets in trouble for grabbing and touching things I tell him not to grab and touch.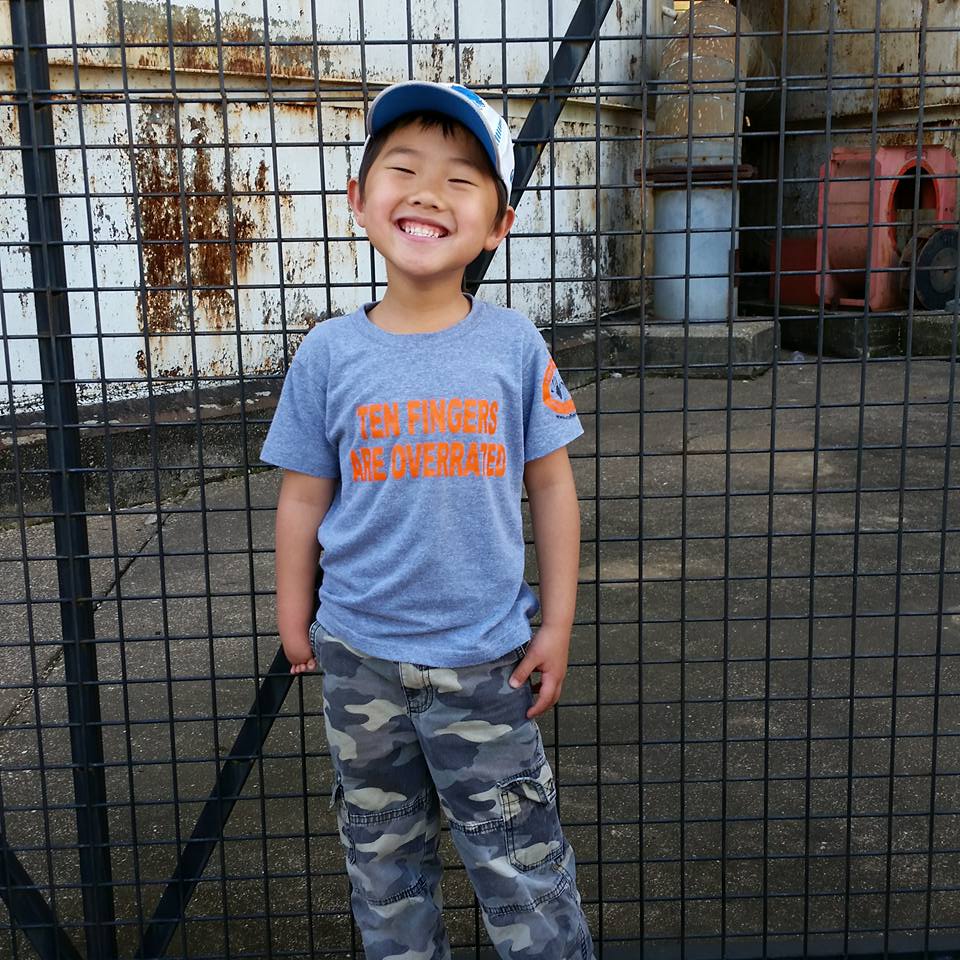 You know…just like any other little kid.
While we know Zack has no limits, the reactions of other people, particularly other kids are sometimes challenging. Sometimes people point and stare. Sometimes people ask questions and sometimes, unfortunately, people make fun of him although the latter has (so far) been the rare exception.
He takes the staring and the questions in stride.
"This is how I was born," he'll say without missing a beat. "It's just a little hand. A lucky fin, like Nemo."
When a parent shushes their kid for asking "what's wrong with his hand?" I smile and say "Nothing. It's his lucky fin. Remember Nemo?"
A lightbulb usually goes on when we mention Nemo. And why not? Nemo is relatable. Everyone has seen it and everyone knows Nemo can do anything the other fish do. Same for Zack.
I like watching this movie with Zack, or even better, as a family, because it opens up the door to any questions he might have. It gives him an organic opportunity to tell me if anything is bothering him or if anyone has picked on him. It's good for him to see someone that matches him, even if that someone happens to be a clownfish. Of course, there's also Captain Hook but he's not very much fun. But seriously, Finding Nemo is a movie that just makes us feel good. The characters are fun to get to know and of course, we love to root for the good guys…and you know all Disney movies have good guys to root for. That's what makes us love them so much. Of course, the bad guys can be endearing, too. I have a secret affinity for Cruella de Vil but that's a whole other story.
We've been doing more family movie nights recently because we're saving our pennies for two trips we're taking this summer. And because movie nights are fun. I draw the curtains in our family room and draw upon my creativity (and Pinterest, not gonna lie) to come up with snacks ideas that will make our family movie night extra special.
Since we're budgeting for two vacations we aren't doing much in the entertainment department these days. We've been limiting family outings because we're in penny pinch mode. I'm excited about our trips and grateful for the opportunities we have to make some cool memories. I'd also like to make sure we have money for groceries and the house payment when we come home, so we're tightening down a little bit right now.
But entertainment on a budget doesn't have to mean boring so I put together this fun little "Finding Nemo" inspired spread. It's been a little while since we watched it and with the build up about the soon-to-be-released Finding Dory, it seemed like good timing.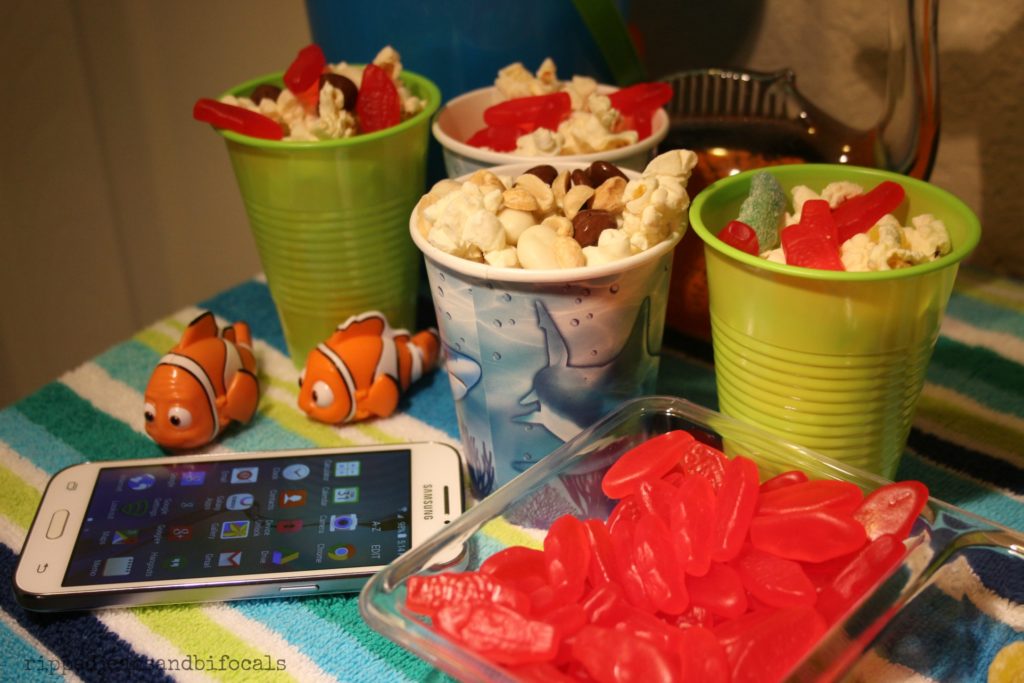 I used a beach towel as a tablecloth used some items I already had on hand to accessorize. I know it's just family but it's just fun to put a little bit of effort into our snack table. This setup was really easy and much more festive than just slapping some snacks into a bowl. It makes family movie night a big deal and I want it to be a big deal. I want my kids to look forward to it.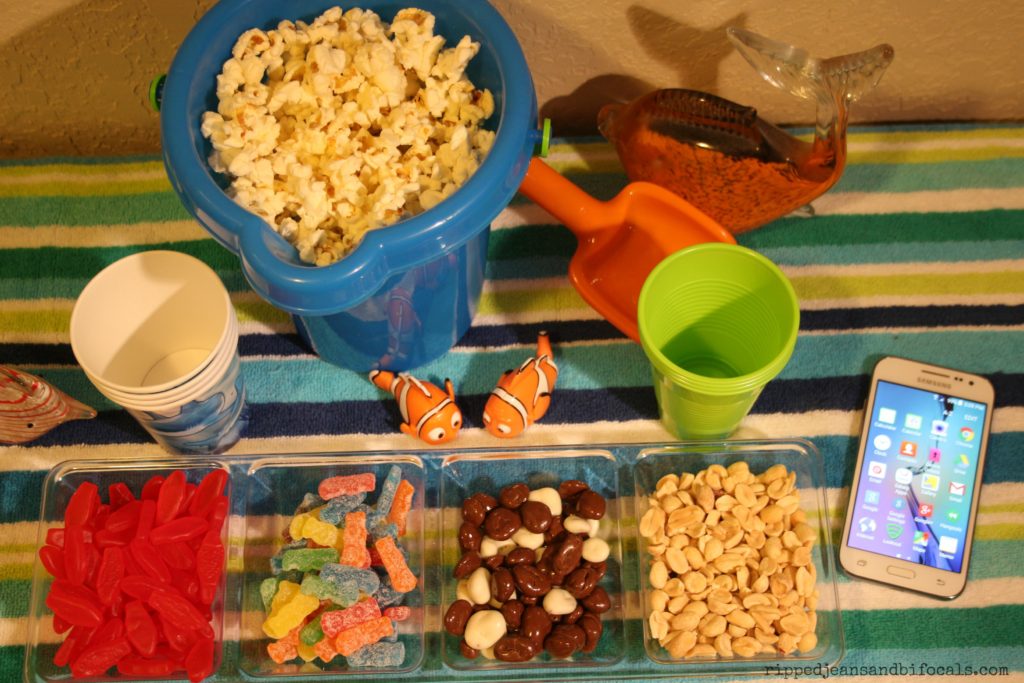 You can't have a movie without popcorn and I love the sweet-salty combo. I've got some fun mix-ins set out so we can make our own personal popcorn cups. If you haven't tried popcorn with chocolate covered cranberries and peanuts, well…you are missing out.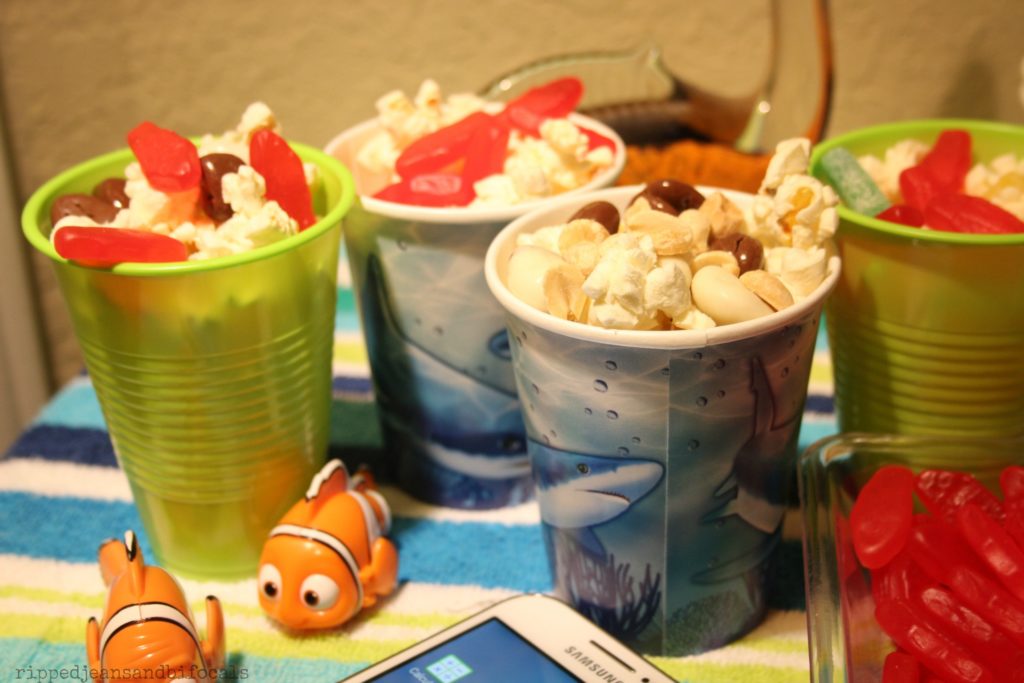 And of course, we have these awesome Swedish fish. This fits in perfectly with our movie theme and it's one of my husband's favorite movie theater candies. Everyone's happy and we're saving money. Winning! You can find Swedish Fish at Walmart.  The price has been rolled back to $4.48 which is a good deal!  Look for the display near the front of the store…you might notice the packaging looks a little different – it's new.  New look, same fish!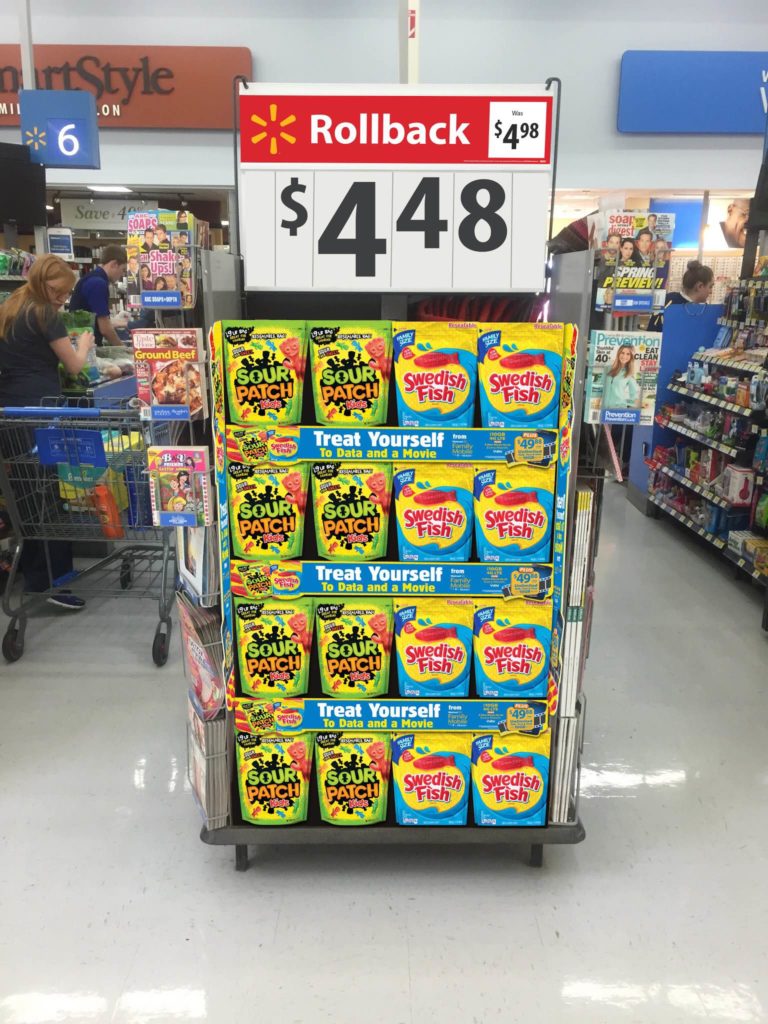 Oh, and did I mention we're getting a free movie each month? We recently signed up for Walmart Family Mobile PLUS featuring unlimited talk, text and data for $49.88 per month. We get up to 10GB of 4G LTE data PLUS a free new release movie on VUDU each month (a $7 value.) My family can enjoy these free movies by streaming them from our tablet onto the TV in our family room. Pretty cool.
You will also need to purchase a starter kit from your phone for $19.88 (on rollback from $25.) The starter kit is on rollback for the first time ever. You can get this price until July 7th. Don't you just love how I'm saving you all kinds of money?  You're welcome!
If you are interested in checking out this plan go to The Walmart Family Mobile Social Hub to see when an in-store rep will be available to assist you. While you're there, ask them for a sample of Swedish Fish. I'm not kidding. Ask them!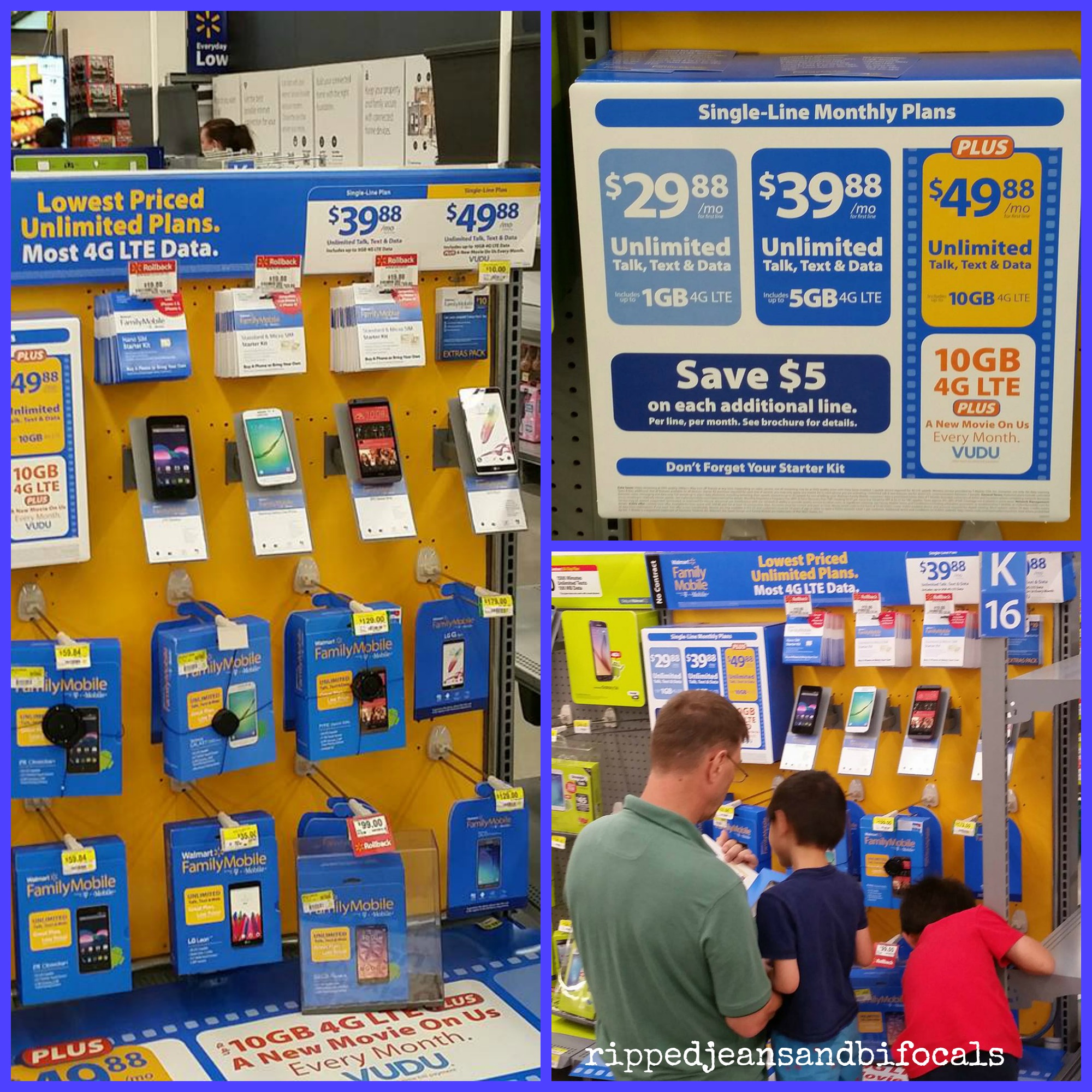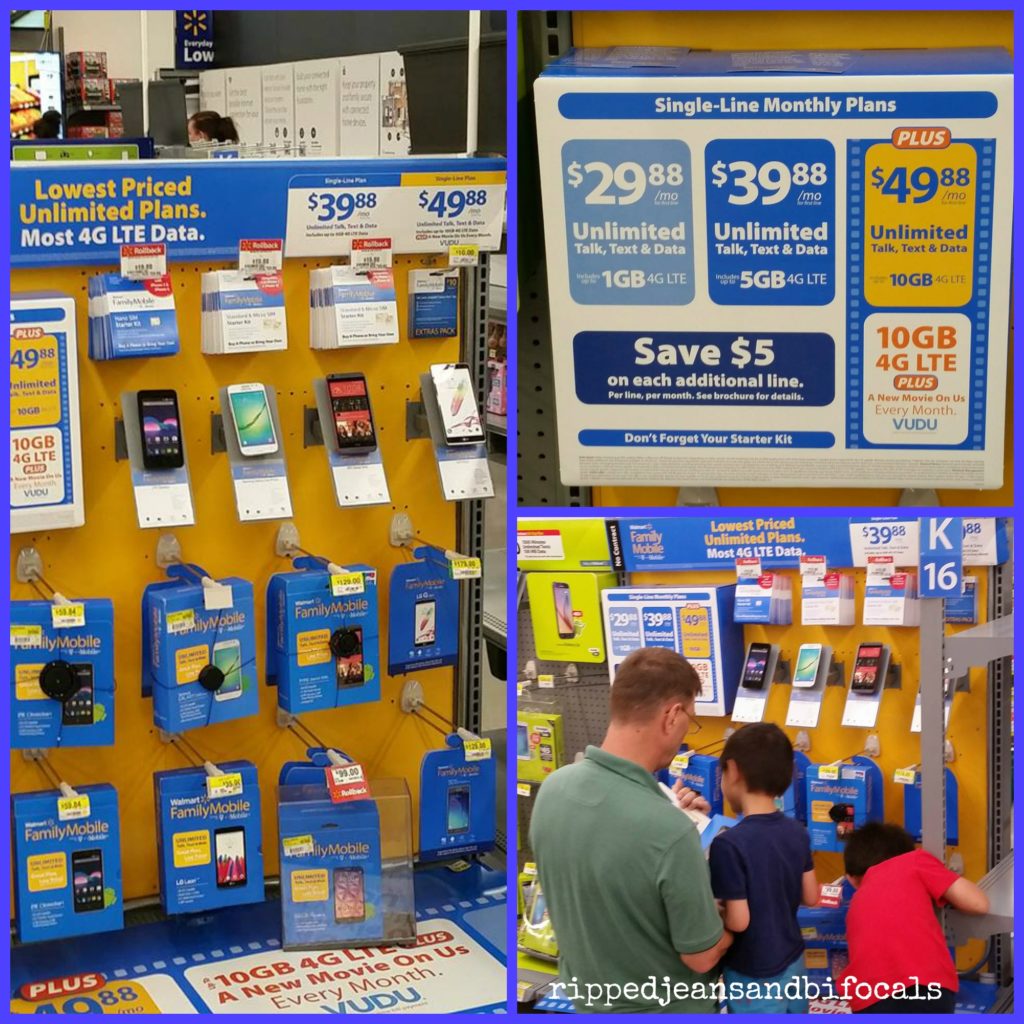 This is a great deal (a good thing because y'all know how attached I am to my phone) and we're saving even more money with a free movie each month. I got this Samsung Galaxy Core Prime for only $79.92 (rolled back from $99.92) and there are lots of other phones available for great prices. If you're in the market for a new mobile data plan, go check it out. These prices couldn't get any sweeter.
Disclaimer: All prices for phones and plans included in this post are accurate as of the date of posting; however, these prices are subject to change. Please refer to this link or your local Walmart for current pricing.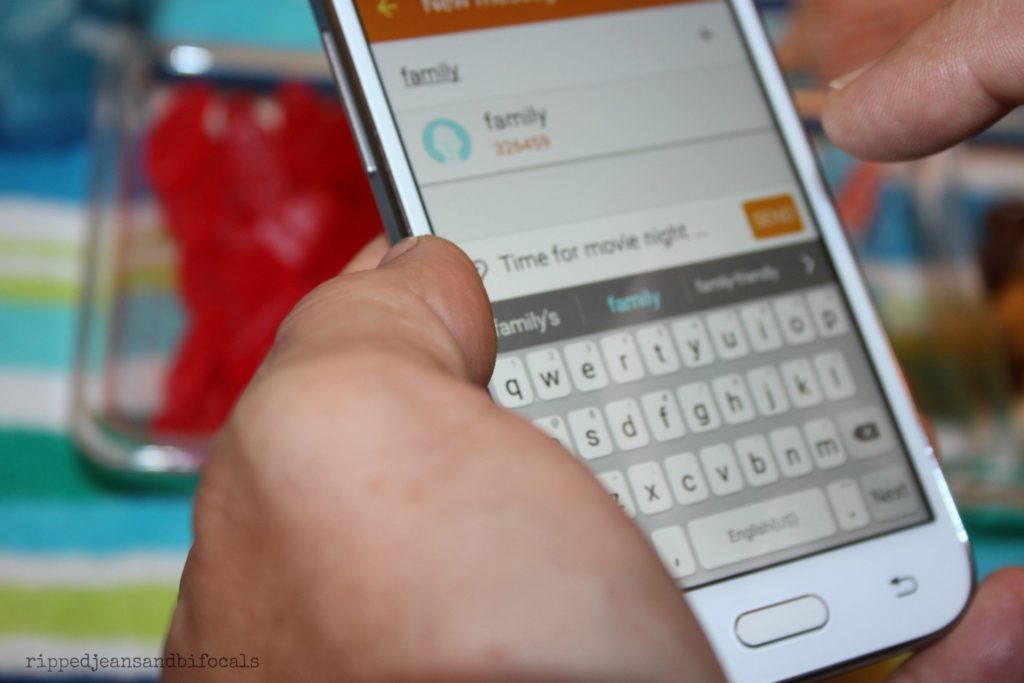 But really, the sweetest thing is getting to spend the time with our boys while they still want to spend time with us. The free movie every month is awesome and it will help us stay on budget this summer. Nemo will always be my favorite thing to watch with Zack. I hope he thinks so, too.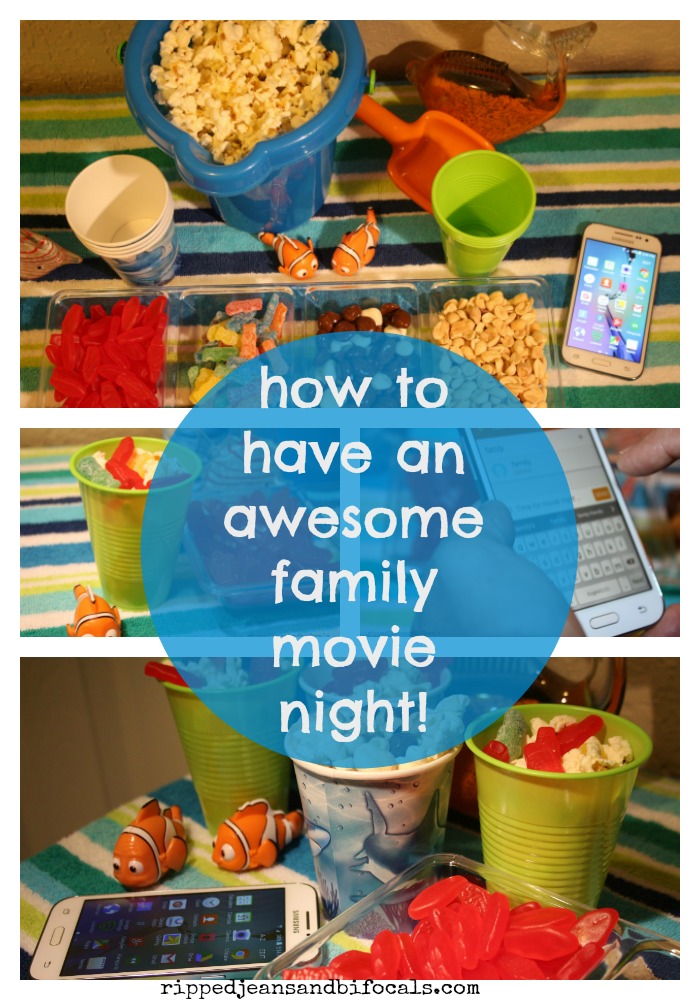 Thank you for reading!

Follow Ripped Jeans and Bifocals's board Parenting Survival Tips on Pinterest.
If you enjoyed reading this post, please give me a vote on Top Mommy Blogs my clicking the button below. It's super easy and helps my site A TON.