I've been neglecting myself and I'm going to stop.
Ripped Jeans and Bifocals will never become a fitness blog. You will not see pictures of me in spandex showing off my yoga poses or posts about my awesome new recipe for kale and spinach smoothies. Because no one needs to see that, ever and ew…spinach and kale.
But bear with me for a second.
2015 was a year of ups and downs for me but it was a year of writing success. My blog readership quadrupled and so did my social media following. I was published on The Washington Post (both online and in the paper), Woman's Day, Scary Mommy, xo Jane, and a bunch of other places online. I became a regular writer for Babble and SheKnows and I'm excited to be able to call myself a working writer.
But, I've been neglecting myself.
I was in three books…actual books I can smell…and please tell me someone else does that. I was cast in Listen to Your Mother: Austin and told my story of motherhood on stage…in front of people. I was honored as a BlogHer Voice of the Year and told another story of Motherhood on stage…in front of a lot more people.
I went to blogging conferences. I applied to bring Listen to Your Mother to San Antonio and my city was accepted. I worked in social media management. I joined the team of amazing women at Alamo City Moms blog and got pulled into a fabulous family of really cool cookies who live in my hometown.
If that sounds like I'm bragging…well, maybe I am a little bit. That's an awful lot to accomplish and I have a right to be proud of it and to accept success without fear of sounding obnoxious.
But that's not where I'm going with this.
Writing happens when I'm sitting on my ass. It requires a lot of brainpower which makes me feel like I've worked out but nope…writing happens when I'm sedentary. Sitting. Sometimes while eating all the peanut butter filled pretzel nuggets that are not healthy just because they came from Trader Joe's.
"I'll go for a run after I finish this paragraph."
"I want to take this one writing assignment…I can go to the gym later."
"Let me just hop on Facebook real quick…"
I have prioritized writing ahead of a lot of things. I'm not going to say I've never blown off my family in favor of my laptop this past year…it's happened, but for the most part, I've kept my family life pretty balanced. Aside from that whole neglecting myself thing.
It's easy for me to blow off the gym. I can always find an excuse not to exercise and in 2015, my excuse of choice has been writing. I've been neglecting myself and I'm going to stop.
I have gained ten pounds.
Ten pounds might not seem like a lot but it was ten pounds on top of ten pounds I already needed to lose. I am 20 pounds over the number on the scale that makes me happy…and it's not so much about numbers as the way I feel in my skin.
I feel like I'm in someone else's body and I don't like it. I am me but I'm not the best me I can be.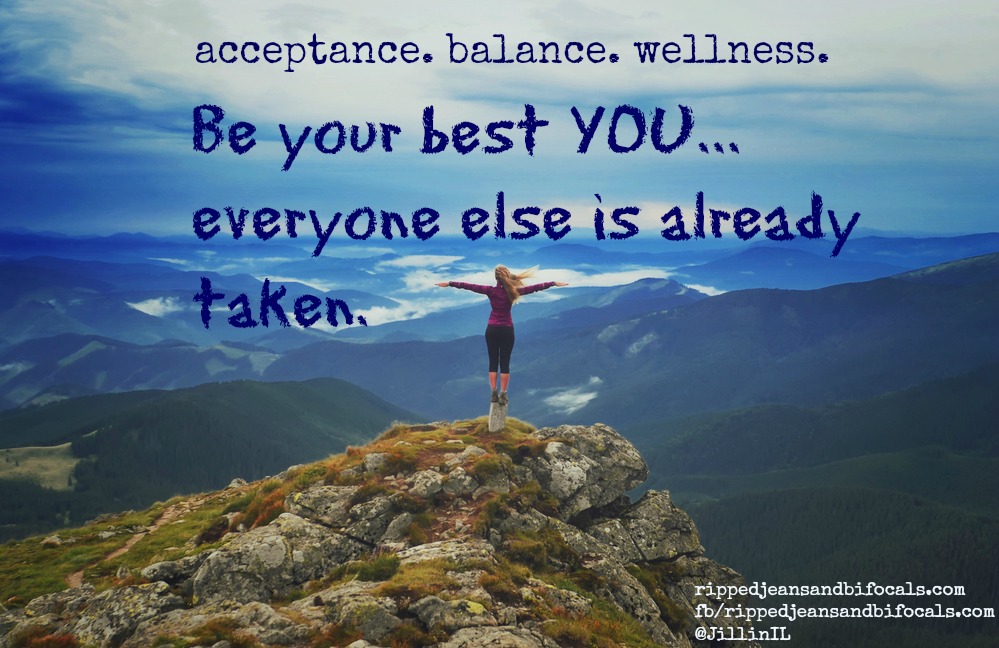 I am somewhere between needing to learn to accept that my body is changing and needing to make self-care more of a priority. I know I can take those 20 pounds off. I also know that my body won't be the same as it was three years ago when I was at my goal weight. I'm older. Softer. Squishier. Things aren't a tight or as firm and without the help of a surgeon, they're not going to be.
The number on the scale is important to me. So is the way my jeans fit. And so is the way I feel about my reflection when I see myself in the mirror. I believe in self-love (not that kind of self-love, but that's okay, too) and self-acceptance but I haven't been taking care of myself like I need to.  2016 is the year to focus on self-care and wellness. And to try to learn to balance.
The "one word thing" seems to be a popular alternative to resolutions year. My "one word" is intentional. I'm going to think and do with more purpose and more balance…wait, was that more than one word? I was never a rule follower.
But I am going to move my body more…it's as good for my mind and spirit as it is for my waistline. I'm going to try and figure out this whole portion control thing. I am on the fence about the gluten free bandwagon. I am not intolerant and if the only two foods left in the world were white bread and macaroni and cheese, I think I'd be cool with that…but my belly doesn't feel good when I eat a lot of wheat. I need to figure all that out. I'm a relatively healthy woman and I've been active most of my life but I'm also in the throes of menopause and I take anti-depressants…both which are messing with my metabolism.
I'm not using the "D" word and I'm not making assumptions about what someone else's level of body satisfaction should be…I only know what my own level of satisfaction is and I know what I can do about it. I get that whole "love the skin you're in" sentiment, but right now, I am not my best me and I'm neglecting myself and putting my health and wellness pretty low on my list of priorities. And, there are things I can do to change that.
And so I will.
I'm active on social media. I have a pretty decent little blog following. Putting this out there is a total accountability move for me…and it's also scary. I hope it's a "hey, me too" kind of thing as well. As moms and caregivers, I think putting ourselves last is all too common.
I want to hear from you. Are you struggling with body image? Do you have a tip for being healthier and happier? Do you have a fitness goal you want to share? A workout you don't hate? I'm going to be doing fitness/wellness themed posts on and videos on Fridays. Maybe not every Friday, but a couple of times a month.
This topic is a little outside of the box for me but its part of my personal and parenting journey. I need to be healthier for me…and for my kids. And besides, I'm a little bit of a grouch when I don't exercise regularly…it makes me feel better and I can think of no good reasons not to do it, other than laziness and bad time management. The writing isn't going to slow down, at least not this year and I need to try and find a way to inject some more balance into my life…and to be a little bit more intentional in how I plan my time.
So, I'm putting this out here:
I hope you follow along and that we can all motivate each other to be our best selves…whatever defines that for you. Here we go.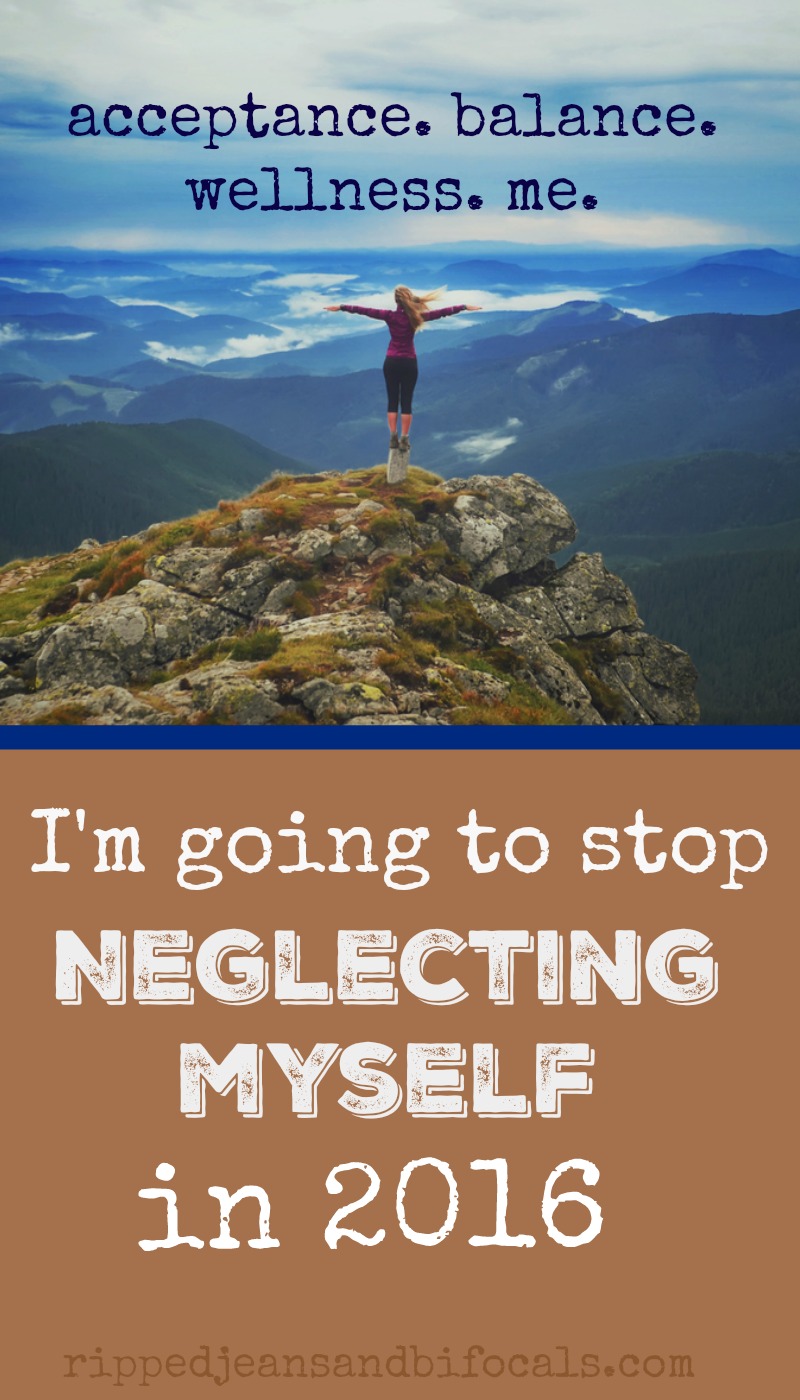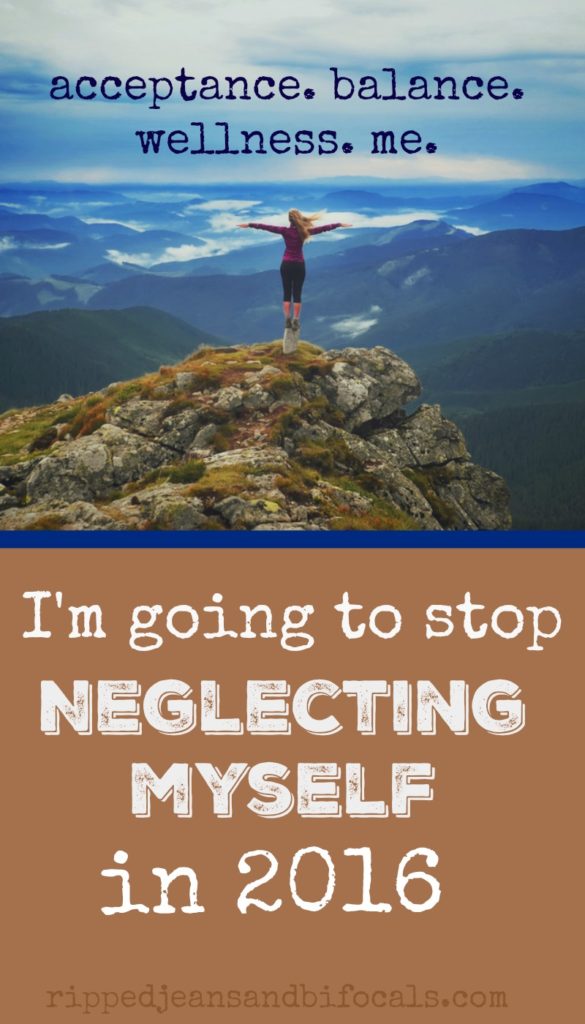 Here's to being our best selves.
Thank you for reading and share this post with someone you think this might resonate with. Follow me on Facebook and Pinterest for more cool stuff.
Follow Ripped Jeans and Bifocals's board Fitness on Pinterest.