5 Ways Technology Makes Life Easier
(This post may contain affiliate links. Read my full disclosure.)
This shop has been compensated by Collective Bias, Inc. and its advertiser. All opinions are mine alone. #BrushingEvolvedBBB #CollectiveBias
I am not what you'd call an early adapter. When a new gizmo gadget thingy becomes available, I am not the first one in line to try it out. I still have a library card. I am embarrassed to tell you how recently I had a flip phone. I think technology looks cool from a distance but more often than not, I'll find myself thinking something like:
"Well it's easier just to do it the old-fashioned way."
Of course, that's not true.
Technology makes things easier. Faster. More convenient. Better. That's why it's called technology. Actually, that's not really why it's called technology but we wouldn't be evolving the way we are with all of our gizmos and gadgets if they didn't add value and subtract time, right?
Even though I'm not an early adapter and my first response is to avoid the next latest thing, I usually end up wondering how I lived without [insert name of gadget here.] Here are five ways technology makes my life easier. Maybe you will see your favorite time-saving life hack in here. Maybe you'll get an idea for trying something new to make your life better.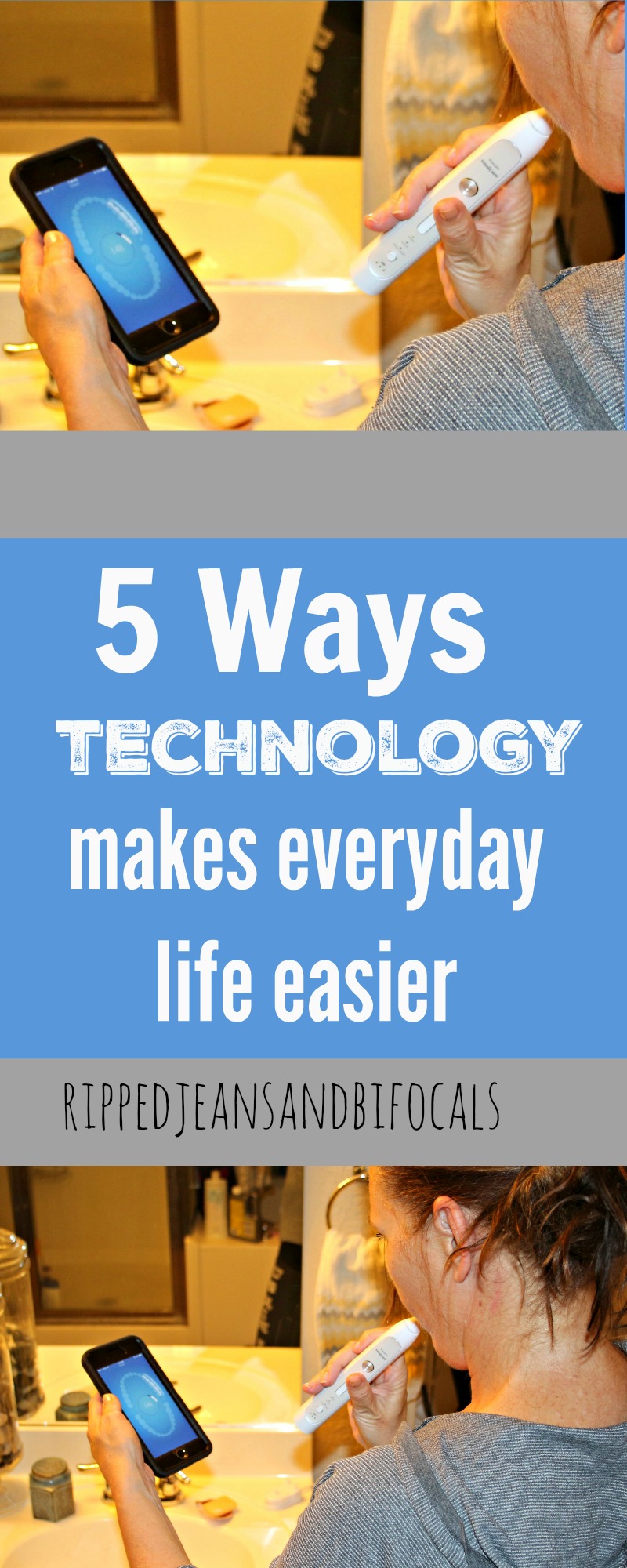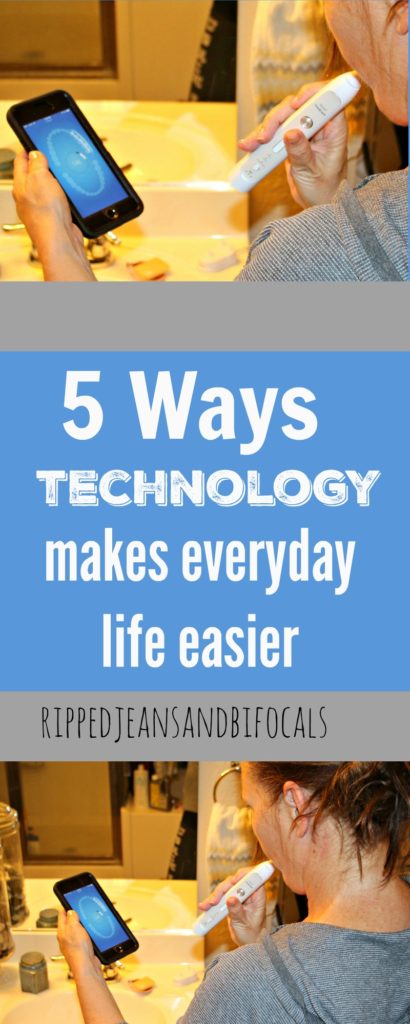 Apps
I am not sure how I functioned before I had a smart phone with apps. I wouldn't get to where I needed to go because I wouldn't have a map or directions and I wouldn't be able to arrange for a car service to take me to the airport or wherever else I needed to go. I can shop, do my banking, organize my photo albums, make appointments, make my grocery list, find a new workout, do breathing and relaxation exercises all from my phone while sitting in a waiting room or in the carpool line.
Education
Technology has made it so much easier for me to stay in-the-know about my kids' education. I can communicate with their teachers, look at grades, find out what's going on at the school, and sign up for events. Our school district just announced they'll be switching to online report cards which besides being environmentally friendly will save a ton of time and money. No, apps don't take the place of parent-teacher conferences or face-to-face communication with the people that work at my kids' school, in fact, just the opposite. Technology lets me take care of the basic business of being a mom to two school-age kids on my time and I can save my time with the teachers to get to know them or talk about issues that really matter. Winning.
[Tweet "5 ways technology makes life easier @PhilipsSonicare #ad"]
Personal Care
I mention how apps in general make my life easier and better but my newest favorite app is the Philips Sonicare app. I recently replaced my old toothbrush with a Philips Sonicare FlexCare Platinum Connected Toothbrush. That sounds so fancy, right? It's seriously the coolest thing ever. I got it at Bed Bath & Beyond which is one of my favorite places to shop.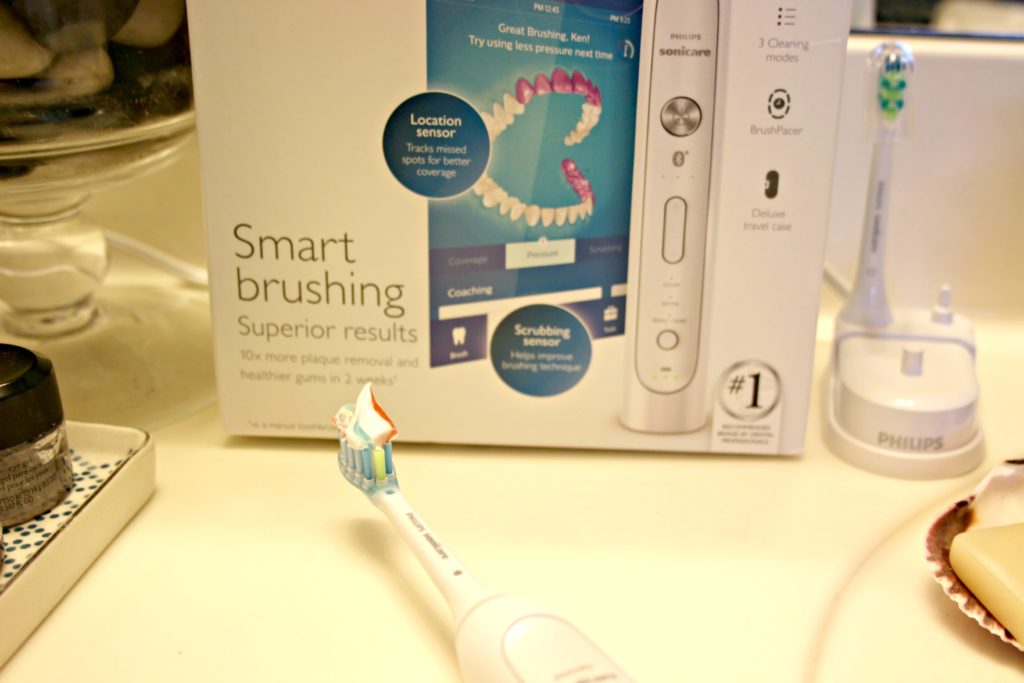 I have always taken pretty good care of my teeth. I wore braces as a kid and my parents spent a lot of money on my smile. Besides, nice clean teeth just look better, right?
BUT.
Almost every time I go to the dentist, I'm told I need to brush and floss better, which is seriously frustrating because I feel like I make an effort. What I like about the Philips SoniCare Flexcare Connected is that I get real-time feedback on how well I'm brushing through their free Philips Sonicare app.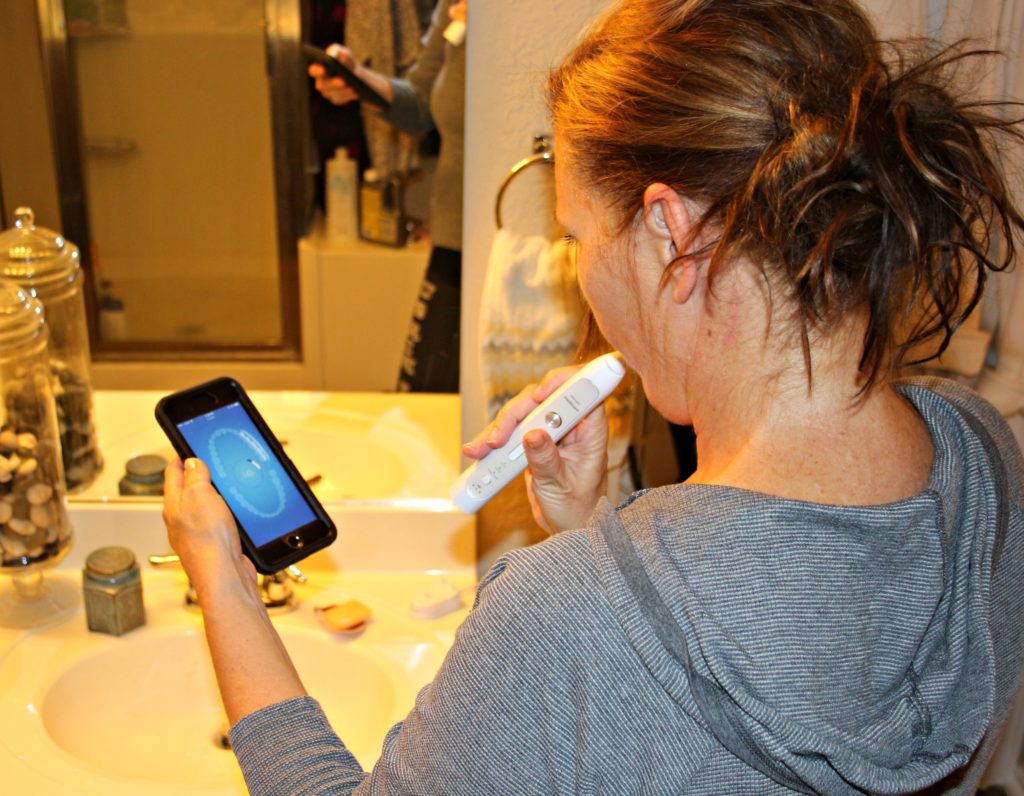 If you would have told me a year ago or even a few months ago that I'd be taking my smart phone into the bathroom with me to help me brush my teeth I'd have laughed at you. But that's exactly what I'm doing.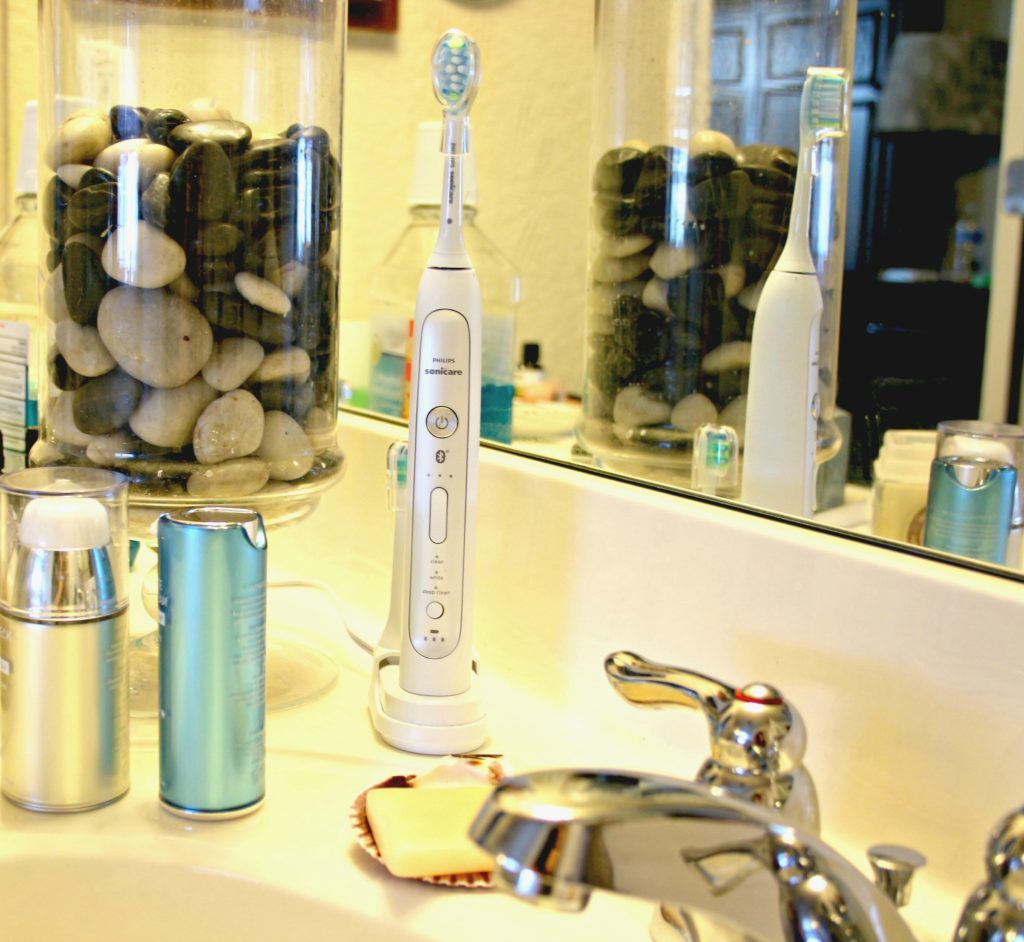 The Philips Sonicare app is easy to download and connect to the toothbrush. When you're ready to brush, just open the app near your charged toothbrush and it tells you what to do.
I mean…it's not like we don't know how to brush our teeth but the app helps me to make sure I'm brushing the right amount of time and making sure I'm hitting all of the areas of my mouth that I need to hit. If I miss a spot or if I'm using too much pressure or moving the brush around too much, I get a warning.
After my two minutes of brushing are up, the app will give me the option to go back for a touch up if there are some spots I need to go over again. It also asks me if I've flossed, rinsed and scraped. It's just like having your dentist in your bathroom in a way that's totally not weird.
The app allows you to list you goals and concerns – i.e. whiter teeth and receding gums – and helps you track your progress. It also lets you know when to replace the brush head or see your dentist.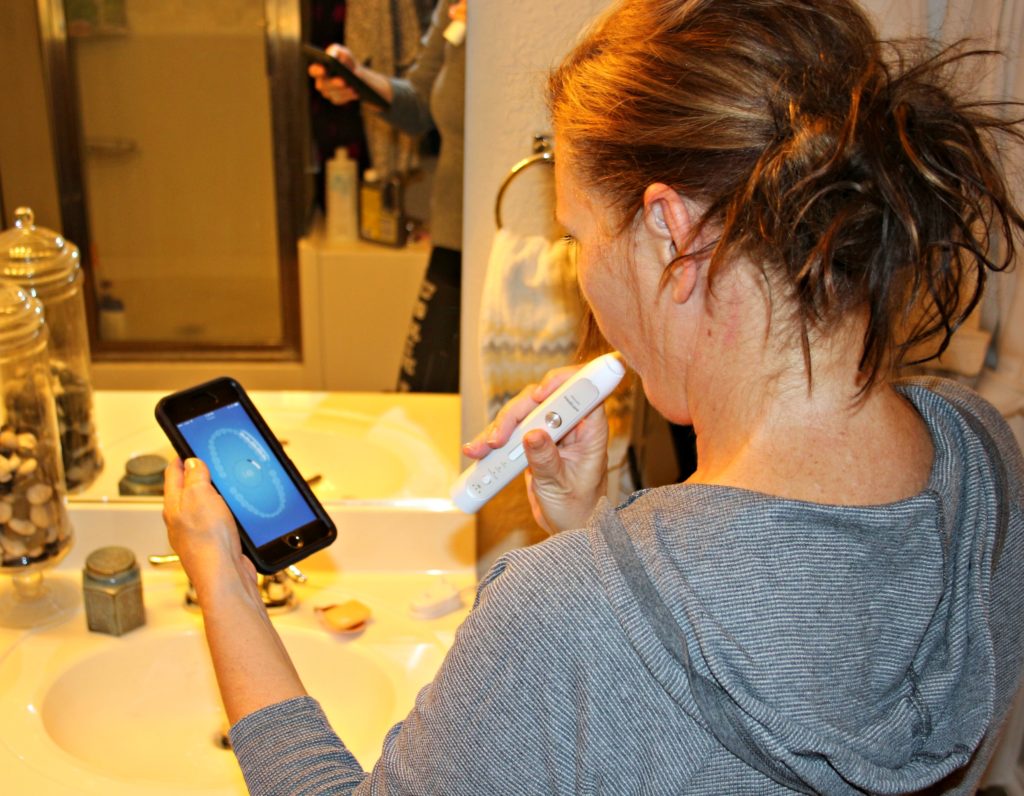 I never thought technology would play a part in my personal care/getting ready routine but this toothbrush is pretty amazeballs. The Philips Sonicare FlexCare Connected removes up to 10x more plaque than a regular toothbrush and can give you healthier gums in just two weeks. I'm almost looking forward to my next visit to the dentist. Almost.
The People Mover
I love my minivan. I love my minivan hard. I fought the people mover for years. I tried to convince myself an SUV was just as convenient and so much more hip. An SUV is far from being "just as convenient" as my minivan and I guess I'm past caring about hip.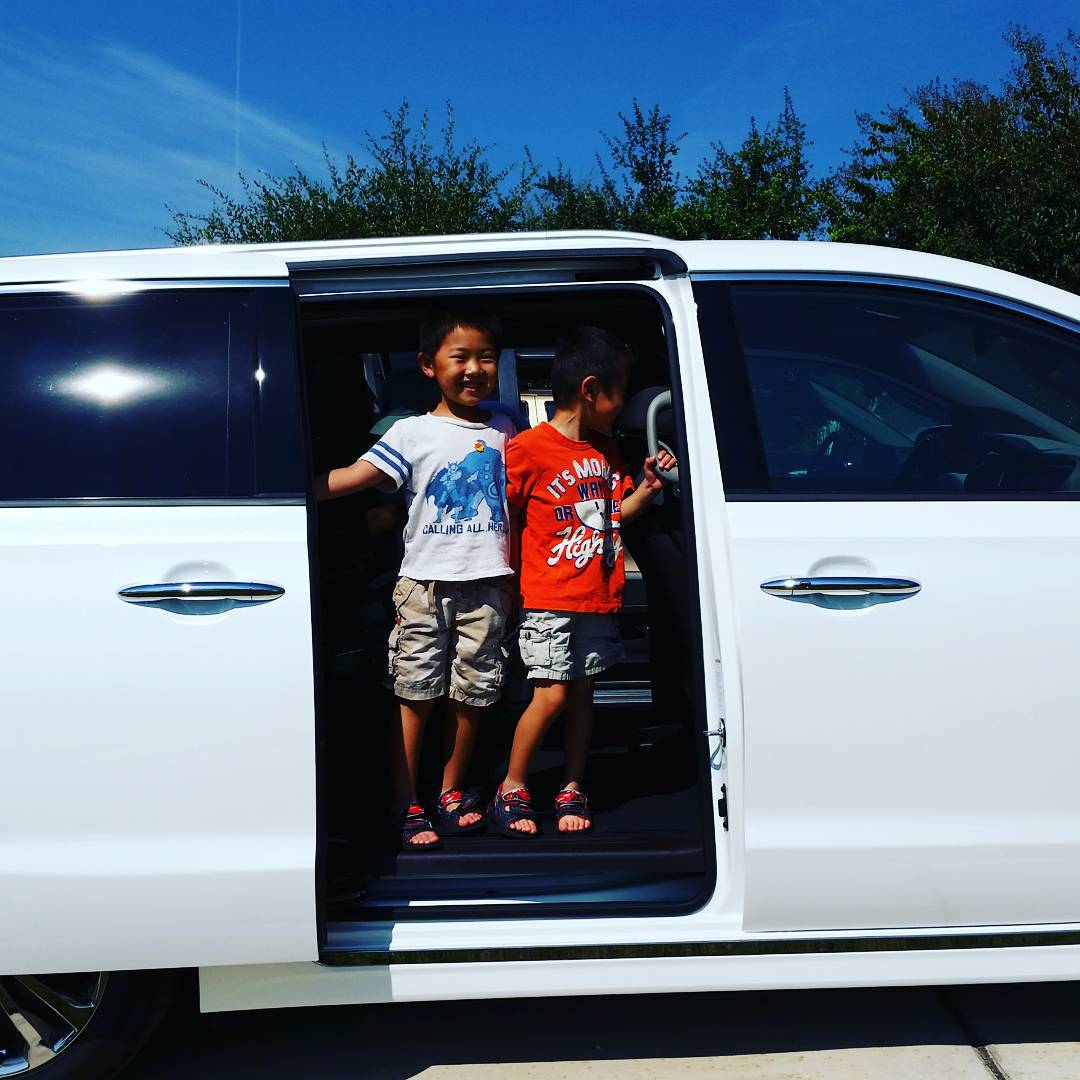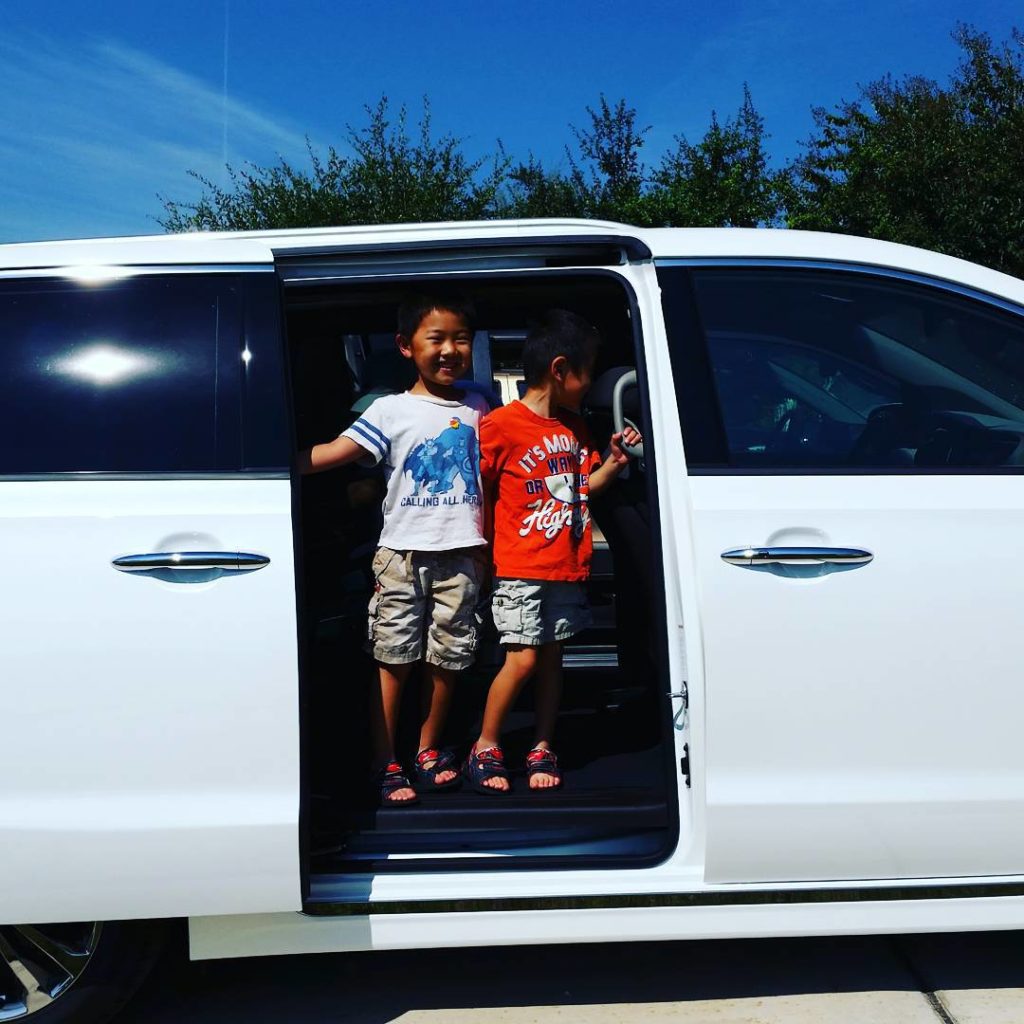 My kids can watch a DVD during longer car trips. We can charge our devices because my people mover has a plethora of charging ports and even a couple of outlets. And no, I feel zero guilt over letting my kids have their screens while I'm driving. My van is connected to Blue Tooth, which means I can make calls by using voice commands. I expected to appreciate my minivan for the space but the best thing has been all of the automation. The ease of getting everyone and everyone's stuff loaded up and staying plugged in and connected have been unexpected bonuses and besides, I can still pretend I'm hip.
Winding Down
I was one of those people who said she'd never be able to use an e-reader. When my husband bought me one as a gift in 2011, I feigned excitement but I didn't see how a gizmo would ever be as good as real books. Likewise with the electric corkscrew I got for my birthday in 2014. "I'll never be able to figure all that out," I thought as I smiled and tried to look excited. "It'll be so much easier just to open that bottle by hand."
I was wrong on both counts. Now, when I relax at the end of the day with a glass of wine and a book, technology is definitely involved.
I might not be an early adapter but I am an adapter. There are so many cool things out there that make life easier and better. It's a great time to be alive!
If you're looking to try something new, why try the Philips Sonicare Flexcare Connected. It's easy to figure out, you'll gain healthier teeth and gums and a happier dentist. And, not gonna lie, the app is really fun. Check it out at Bed Bath & Beyond! To learn more about how others are taking advantage of the Philips Sonicare Flexare Connected, check out their Social Hub.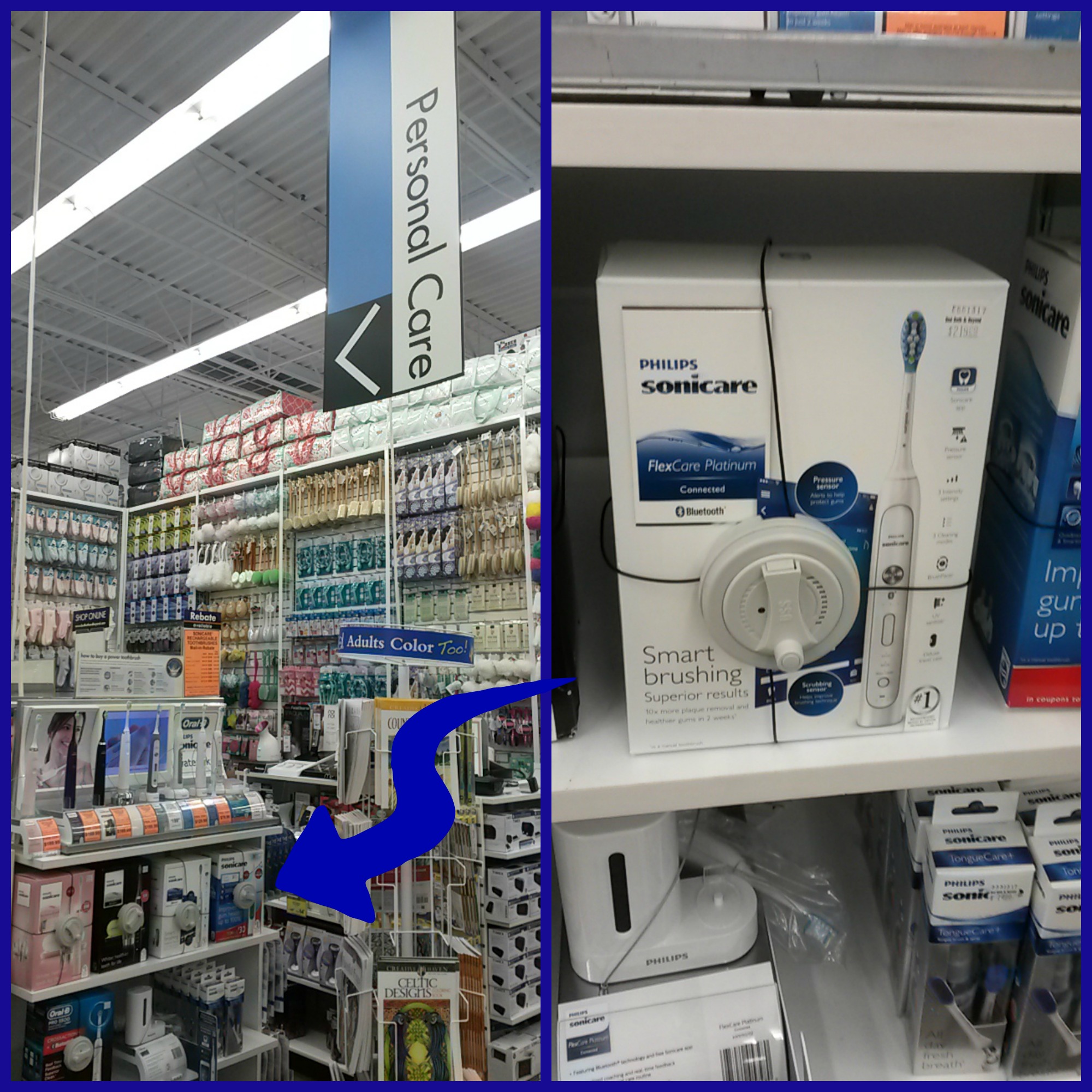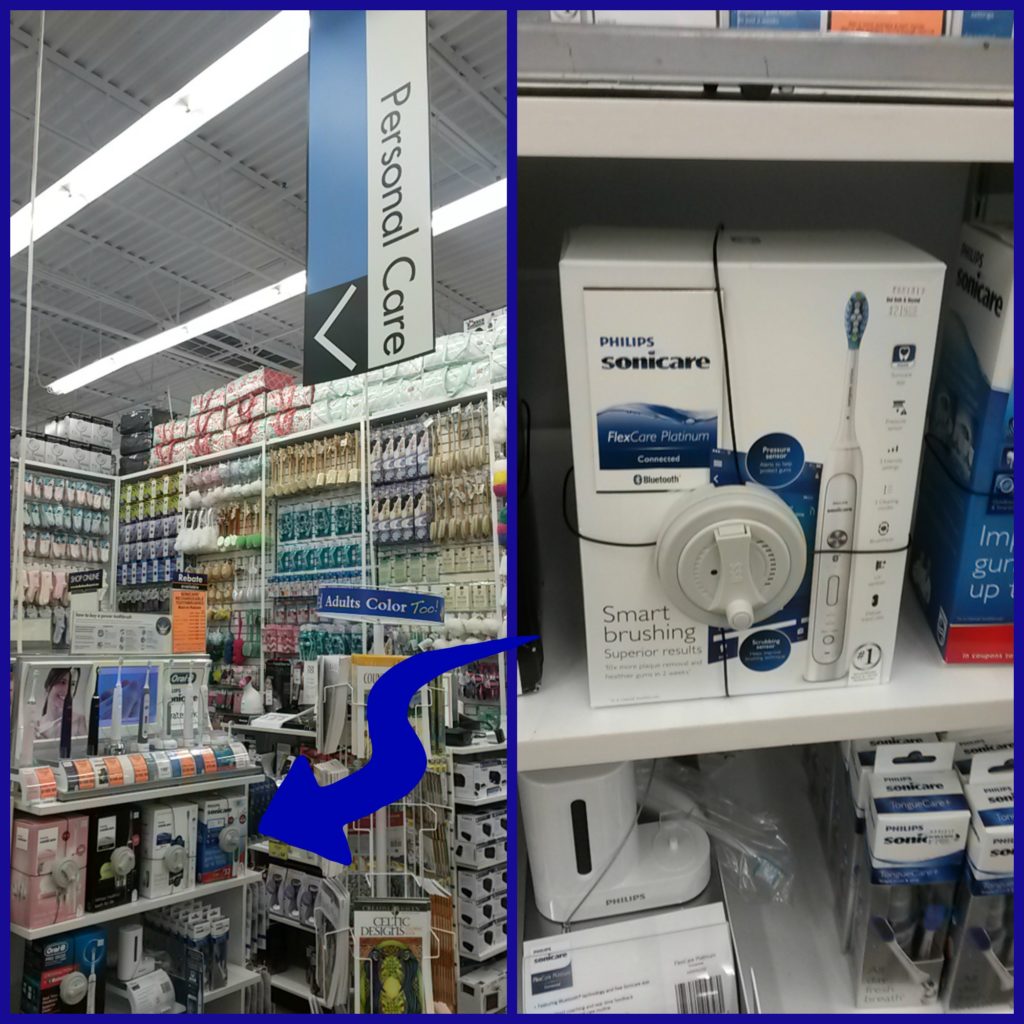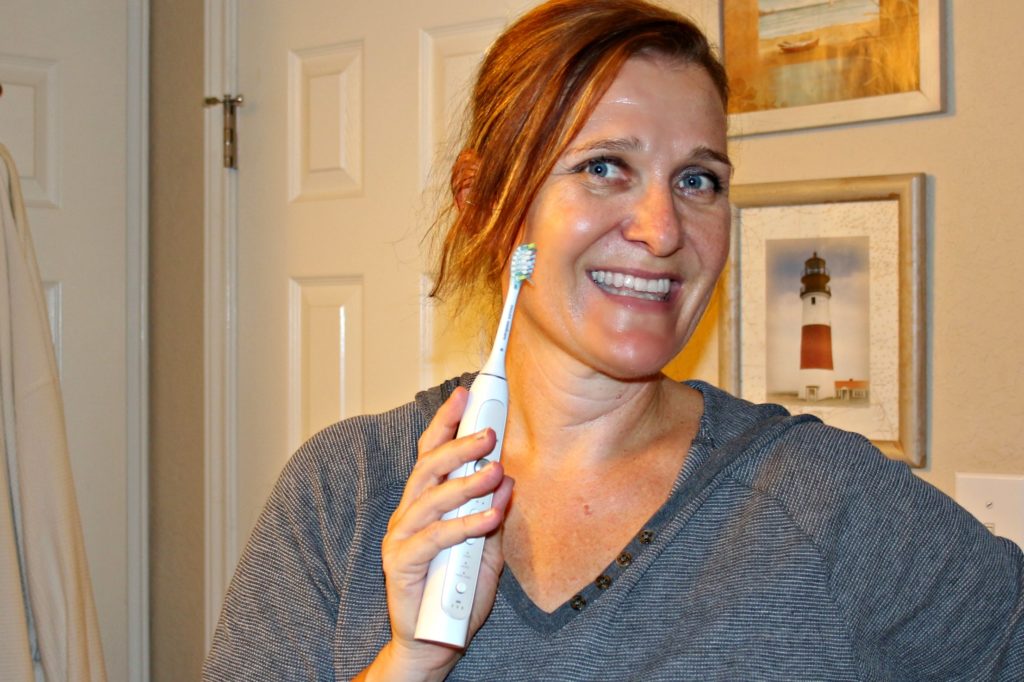 Thank you for reading! Check out what I'm up to today on Instagram!

A vote on Top Mommy Blogs helps my site a ton. It's super easy & one click helps me to be able to continue to bring you great content. Totally non-spammy…I promise!
For more, check out Philips Sonicare on Instagram and Facebook!