I didn't step on a LEGO today – And other small parenting victories
Have you ever heard the phrase "it's the little things in life that count?"  I've always taken that to mean appreciation for something small and easily overlooked, such as the beauty of a sunset or the smell of a baby's head. And what is it with the smell of a baby's head, anyway? It's like crack. I mean…I don't exactly know what crack smells like but the baby head scent is heady, right? Addicting. The exact opposite of birth control.
Here are six things about motherhood I've grown to appreciate. These aren't the kind of sappy sentiments that belong on a cross-stich but I cherish these simple things, these parenting victories, that probably make all the mamas out there happy…if we can just remember to take the time to stop and appreciate them.
Your kid says "Mommy this is delicioso and I want you to make it all the time!"
If your house is anything like my house, you'll hear "this is yucky" followed by a plea for macaroni and cheese more often than anything even remotely resembling a compliment to your cooking. I love when I find something that my kids enjoy that doesn't come in a blue cardboard box. Of course, the next time I serve up this delicioso dinner, my spawn will want absolutely nothing to do with it. Sigh. That's the way it goes.
And yes…my kids watch too much Dora.
I make it through an entire 24-hour period without stepping on a LEGO.
These little colorful little nuggets might look innocent, but if your bare tootsies come in contact with one while you're stumbling to the bathroom in the middle of the night there will be tears. And swear words. I like to refer to LEGOS as Satan's plastic but that's just me. Any day where I don't step on one is a good day. I swear those damn things multiply in my carpet fibers.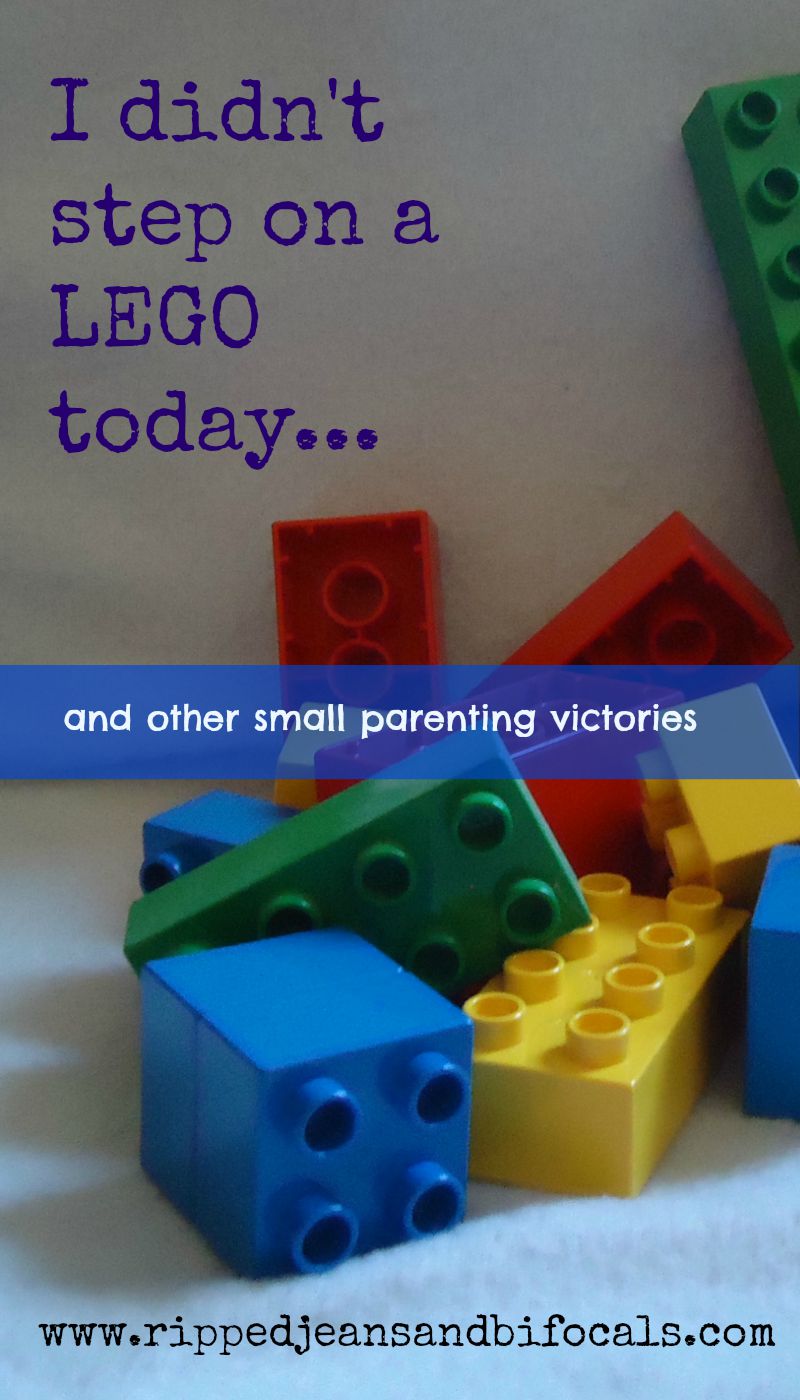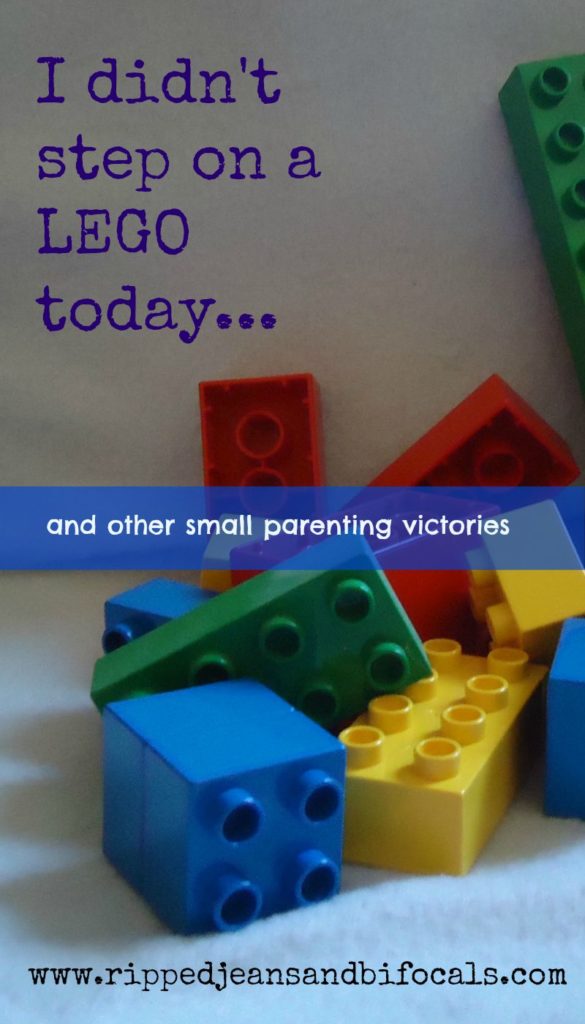 Getting through a restaurant meal with two or less visits to the washroom.
Asking to make it all the way through a meal out without a single potty visit is just unrealistic, so don't even. Kid bladders are just wired to miraculously fill up when you're outside the comfort of your own bathroom. It does not matter if you've made your kids pee three seconds before you leave the house and restricted their liquids to the point of dehydration. They will need to check out whatever public restroom you happen to be near at least once. One trip to the potty per kid is practically utopian.
You get bonus points if no one has to poop or the stall you've chosen isn't out of toilet paper.
Pooping in peace
There are those rare, magic days when I get to "go number two" without company. The kid who crouches outside the bathroom and wiggles his little fingers in the space between the door and the floor totally counts as company. See also the kid who stands no more than three feet away from the locked door asking shit (pun intended) like "what are you doing mommy," and "are you done?"
Getting my kids up, dressed, fed and out the door without anyone crying, yelling, wetting their pants or dropping the F-bomb.
Hey, it could happen. Stop laughing at me…I'm happy in my little bubble of delusion.
When your kids utter those off-the-cuff, random, golden phrases that make your heart burst with pride.
"You are right about Caillou, mommy. I've decided I don't want to watch that show ever, ever again;"
"I can wipe my own butt now;" and the always popular
"Mommy, you're so pretty."
That last one is particularly heartwarming when I have a zit or at least half an inch of visible gray roots. Seriously, these are the little things that make me want to squeeze the stuffing out of my small humans and give myself a pat on the back for my awesome child-rearing skills.
Sometimes the goodness of motherhood smacks us in the face and sometimes, we have to look for the little things and count them as parenting victories.
Maybe "I pooped in peace today" really does belong on a cross stitch.
A version of this article is on the Today Parenting Team's website. Please click here to up-vote me so I can have a chance to be featured on the Today Show. No registration involved…show me some love!!
Thank you for reading! Please follow me on Facebook and check out my Parenting Survival Tips board on Pinterest!
Follow Ripped Jeans and Bifocals's board Parenting Survival Tips on Pinterest.
Click the button below to vote for me once daily! Thanks for reading!