Cheap Places to Travel: Get Your Bang for Your Buck
(This post may contain affiliate links. Read my full disclosure.)
Traveling is not only an adventure but also beneficial for personal development! Stepping outside your comfort zone can bring a fresh perspective and a new outlook on life.
But let's be honest, to make the most of your travels, you need the cash to fund your dreams. With the right planning and savvy budgeting skills, you can have an unforgettable travel experience that will leave a lasting impact. Let's look at cheap places to travel in the U.S. and tips for saving money on travel.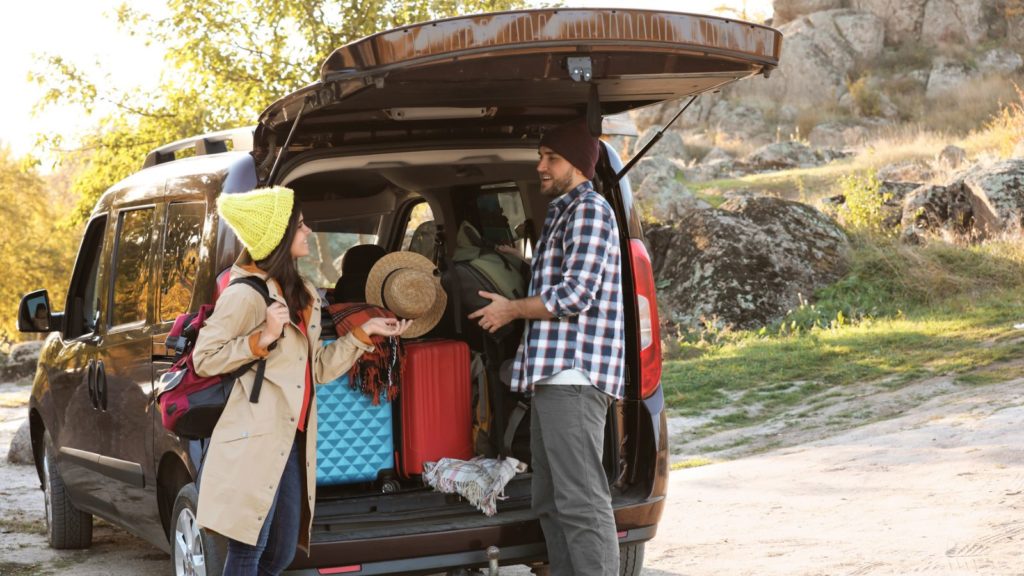 Cheap Places To Travel
Credit Karma used data from Expedia, the Bureau of Transportation Statistics, the Bureau of Economic Analysis, and Lyft to estimate flight prices, hotel rates, transportation costs, and local cost of living in 52 cities with the busiest U.S. airports. Their findings helped identify U.S. cities with the highest and lowest travel costs.
Credit Karma's analysis shows that the five cheapest U.S. cities to travel to are Cleveland, Omaha, Nebraska; Las Vegas, Memphis, Tennessee and Orlando, Florida.
Midwest Offers Cheap Places To Travel
If you're looking to travel on a budget, you might be surprised to learn that the Midwest is where it's at. The cheapest city to visit is Cleveland. And following closely behind is Omaha, Nebraska.
Why are these Midwest cities considered cheap places to travel? Well, it all comes down to the cost of living.
In addition, consumer price index data has revealed that urban consumers' cost of goods and services in the Midwest and South is below the national average. You can experience fun and excitement in these fantastic cities without breaking the bank.
Cleveland is a vibrant city situated on the shores of Ohio's Lake Erie. Numerous attractions can be found here, including the Rock and Roll Hall of Fame, the Cleveland Browns Stadium, and venues where the Cleveland Orchestra performs.
Cleveland also boasts a rich cultural history, with museums and libraries like the Cleveland Museum of Art. This area is known for its strong sense of community and commitment to the arts. With its numerous parks, theaters, and museums, Cleveland is an excellent place to visit.
Omaha is the largest city in Nebraska, located on the Missouri River. With a roots dating back to Lewis and Clark's expedition and becoming a central economic hub since that time, the city has a rich history. There are many unique things to do in Omaha, from exploring underground caves at the Henry Doorly Zoo and Aquarium to watching the NCAA College World Series, the biggest sporting event in college baseball.
Prime Tourist Locations at Lower Rates
Las Vegas and Orlando, Florida, also made the list of the top five cheap places to travel. You might wonder, "How can these hot tourist spots be budget-friendly?" Well, the secret lies in their popularity.
With so many airlines servicing both cities, competition keeps prices low. And with many hotels, you can find fantastic deals that won't break the bank. Did you know that Orlando, Florida, alone has over 130,000 hotel rooms? That's a lot of options for travelers looking to save some cash! In comparison, San Francisco only has 30,000 hotel rooms.
When you think of Las Vegas, you probably think of its vibrant nightlife and casinos. You can try your luck at one of the world-famous casinos, take in a thrilling show or concert, or indulge in some of the most decadent dining experiences on the planet. But the excitement doesn't stop there – Las Vegas is also a hub for outdoor activities, with numerous hiking and biking trails, scenic drives, and nature reserves to explore.
Orlando is the destination for fun and adventure. The City Beautiful is known for its many theme parks. The options are endless, from Walt Disney World's four theme parks to Universal Orlando Resort's thrilling rides across two parks. But that's not all. There are plenty of other activities to keep you entertained. Stroll through Lake Eola Park's lush gardens and tranquil waters, or immerse yourself in Orlando's fun downtown environment.
Cheap Places To Travel With Low Airfare
Fort Lauderdale, Florida, is a destination that has low airfare. If you're looking to save on flights for your next trip, consider exploring options for a budget-friendly destination like Fort Lauderdale, which currently boasts the cheapest average ticket cost.
San Francisco travelers paid the highest average airfare compared to other popular destinations, paying on average $498.55 per ticket. This is a whopping $218.92 more than the typical fare paid by travelers flying to Fort Lauderdale, Florida.
Fort Lauderdale is sure to pique your interest, whether you're looking to soak up the sun on its stunning beaches, indulge in delicious food, or experience thrilling adventures. Visit the Bonnet House Museum and Gardens, airboat ride through the Everglades or stroll down the Fort Lauderdale Beach Promenade. Those feeling adventurous may want to go scuba diving or paddle boarding along the Intracoastal Waterway. Once the sun sets, there's no shortage of entertainment options, from cozy bars to lively nightclubs.
Tips To Save Money While Traveling
Although the list above includes destinations that are considered the cheapest places to travel, you can still journey to locations that are viewed as more expensive and stick within your budget.
Whether you're looking to explore New York City or lounge on Aruba's beaches, there are tons of creative ways to fund your adventures and make your travel dreams a reality.
Travel During The Off-Season
According to Credit Karma, the five most expensive cities to travel to in the U.S. are New York, San Diego, Seattle, San Francisco, and West Palm Beach, Florida. However, don't let that deter you from visiting these fantastic destinations. With some planning, it's still possible to experience the best these cities offer while staying within your budget.
One way to save money is to plan your trip during the off-season. Many cities have distinct high and low tourist seasons, and traveling during the latter can help you snag better deals on flights, accommodations, and attractions. For instance, consider planning your trip for fall or winter, when prices are generally lower, instead of visiting San Francisco during peak summer months.
Save Money on Lodging
Renting a timeshare is a fabulous way to save money while getting the best bang for your buck, whether you are visiting cheap places to travel or not.
Club Wyndham, Marriott Vacation Club, Holiday Inn Club, and Hilton Grand Vacations are excellent vacation club brands you can enjoy with no strings attached. Doing so lets you enjoy top-notch accommodations and amenities at a fraction of traditional hotel stays.
In addition, timeshare resorts are, on average, three times the size of a hotel room. The majority of timeshare rentals include separate bedrooms, spacious living areas, full kitchens, and dining areas. Not to mention, many of them have swimming pools, golf courses, fitness centers, and more that you can take advantage of for free while staying on-site.
Cooking in your timeshare can be a great way to save money on your vacation. With a fully equipped kitchen, you can prepare your meals instead of dining out for every meal. This saves you money and allows you to enjoy your meals in the comfort and privacy of your space.
Travel With The Cheapest Airlines or Take a Road Trip
JetBlue, Southwest Airlines, and Spirit Airlines are widely recognized as affordable airline options, allowing passengers to travel without breaking the bank. For budget-conscious travelers, these airlines offer competitive prices while maintaining a high level of service. Check out these airlines if you're looking to travel on a budget.
One way to ensure you get the best flight deal is to set up price alerts on Google Flights. This helpful tool allows you to track flight prices and receive notifications when the price drops or rises, so you can book when the price is right.
A road trip is one of the most effective ways to save money on travel. Opting for a road trip instead of flying can eliminate airfare, baggage fees, and airport transportation altogether. You can also create your own itinerary and explore your surroundings at your own pace by driving to your destination, giving you more flexibility and convenience.
Research Free Activities
Once you determine where you want to go, researching free things to do can help you cut costs. Luckily, many cities offer a variety of free activities for visitors to enjoy. Stroll through the city's most exciting neighborhoods on a free walking tour, or check out local museums offering free admission.
If you're looking for some outdoor fun, there are plenty of free opportunities for hiking, swimming, and exploring nature in and around cities. Also, remember to look out for local events and festivals that have free admission. These events allow you to experience the local culture and traditions without spending a dime.
Recap: Cheap Places To Travel
Don't let high travel costs hold you back from making unforgettable memories. Start planning your affordable adventure by using the tips and tricks provided above. With a little extra planning, you can make your trip a reality without busting your budget.
Matti Pennington is a Baylor University graduate with a Bachelor of Arts in Journalism with an emphasis in Public Relations and a minor in Corporate Communication. She has expertise in feature writing, social media management, data analytics, graphic design, and photography. Matti moved to Florida in May 2022 after living in Texas her whole life and enjoys traveling, spending time with her family, and being with her friends.
This article originally appeared on Wealth of Geeks.