Zoorassic Park and other summer fun at the San Antonio Zoo
(This post may contain affiliate links. Read my full disclosure.)
If your kids love dinosaurs as much as my kids love dinosaurs, the San Antonio Zoo is the place for you this summer. From May 26th until August 26th, the San Antonio Zoo transforms into Zoorassic Park. More than a dozen prehistoric creatures have come to the zoo, challenging us to "rethink extinct."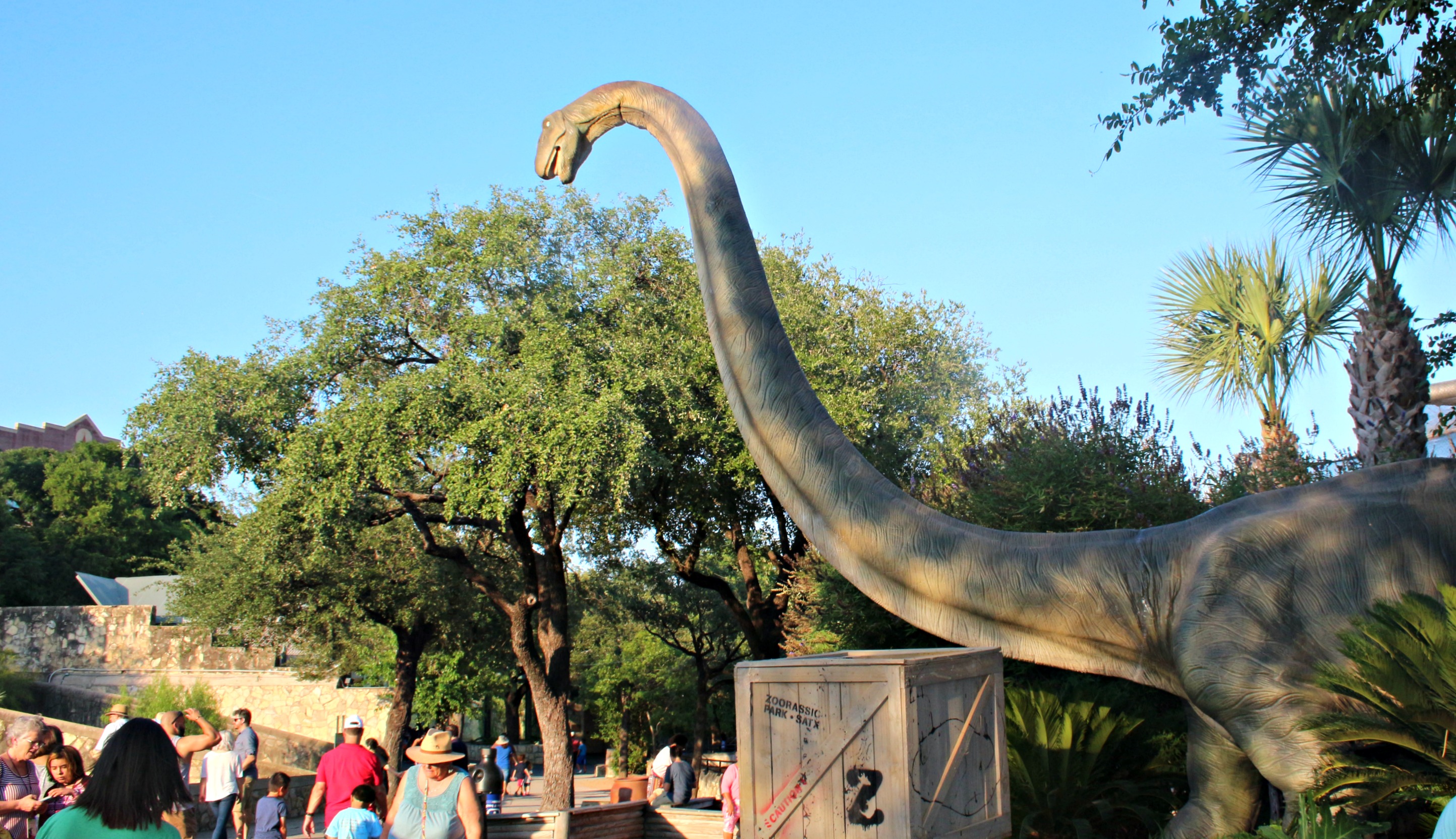 Zoorassic Park and Other Summer Fun at the San Antonio Zoo
As a Zoo Troop blogger, I receive free admission to the San Antonio Zoo and other perks and experiences throughout the year. All opinions are mine.
[Tweet "Zoorassic Park and other summer fun at the @SanAntonioZoo"]
Zoorassic Park
These larger-than-live animatronic beasts are frighteningly real looking. They move and roar and look you right in the eye…or so it seems. If you really want to know what it feels to be up close and personal with a real dinosaur and have him scope you out like you were a heaping helping of dino kibble, go and check out Zoorassic Park.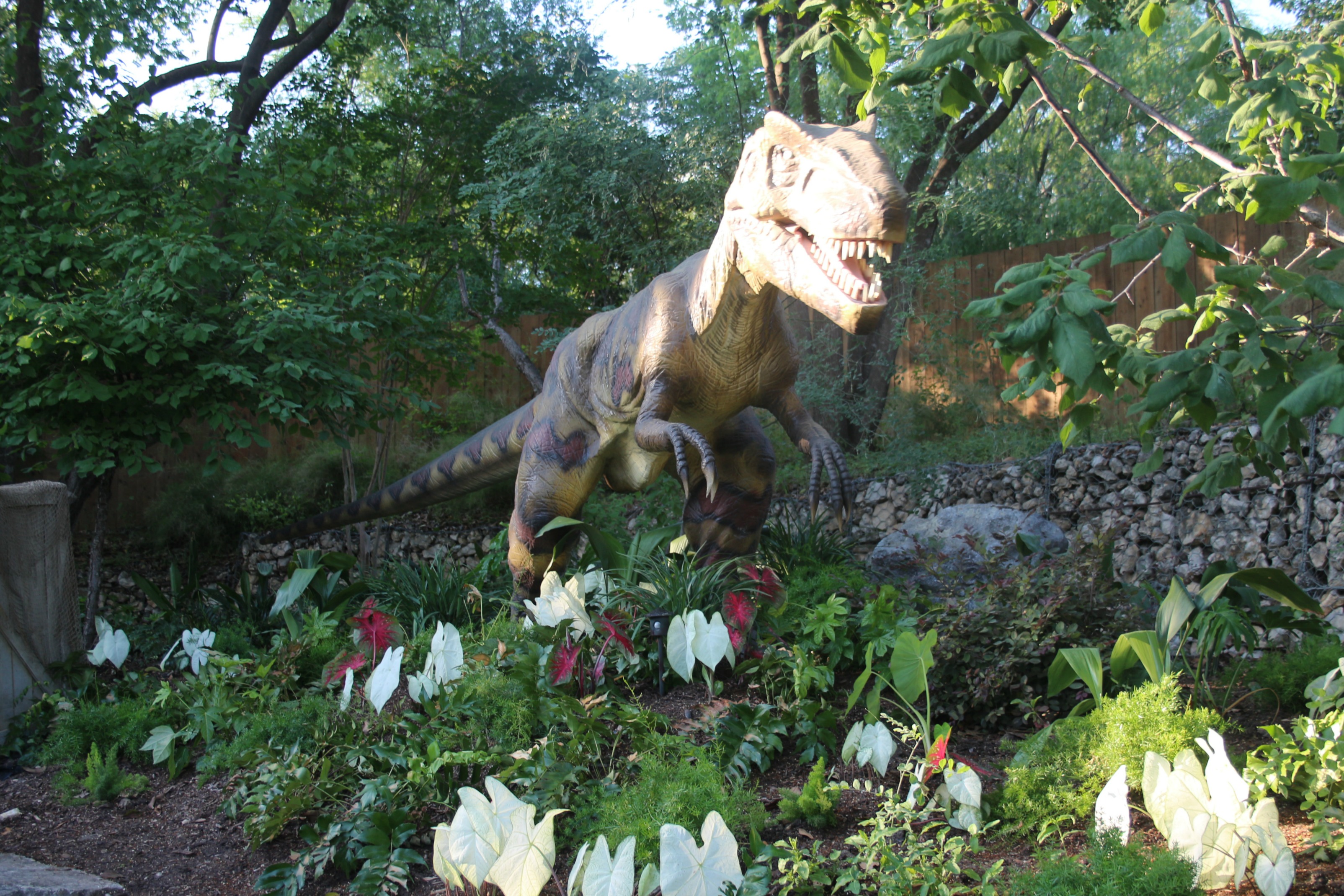 The dinosaurs are placed throughout the zoo, so you can have your regular day at the zoo and still catch all the Zoorassic Park fun. They make for some really awesome and unique photo opps. They look SO REAL!
We can actually learn a lot about the challenges today's wildlife face by learning about dinosaurs. The exhibits are very educational and in some cases, interactive.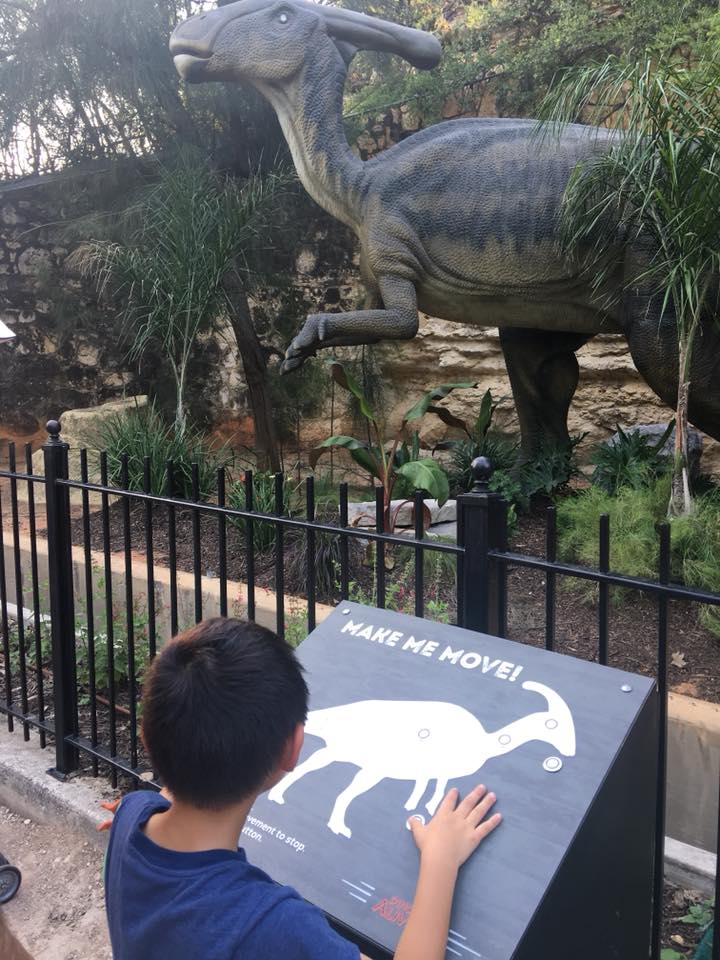 Zoorassic Park is included with the price of your zoo admission.
Jungle Boogie Nights
One great thing about living in San Antonio is the year-round mild weather. However, our summers (and a good portion of our spring and fall days) are downright hot. I love the San Antonio Zoo but I don't love walking around in triple digit weather and some of the animals are less active when the weather is hot.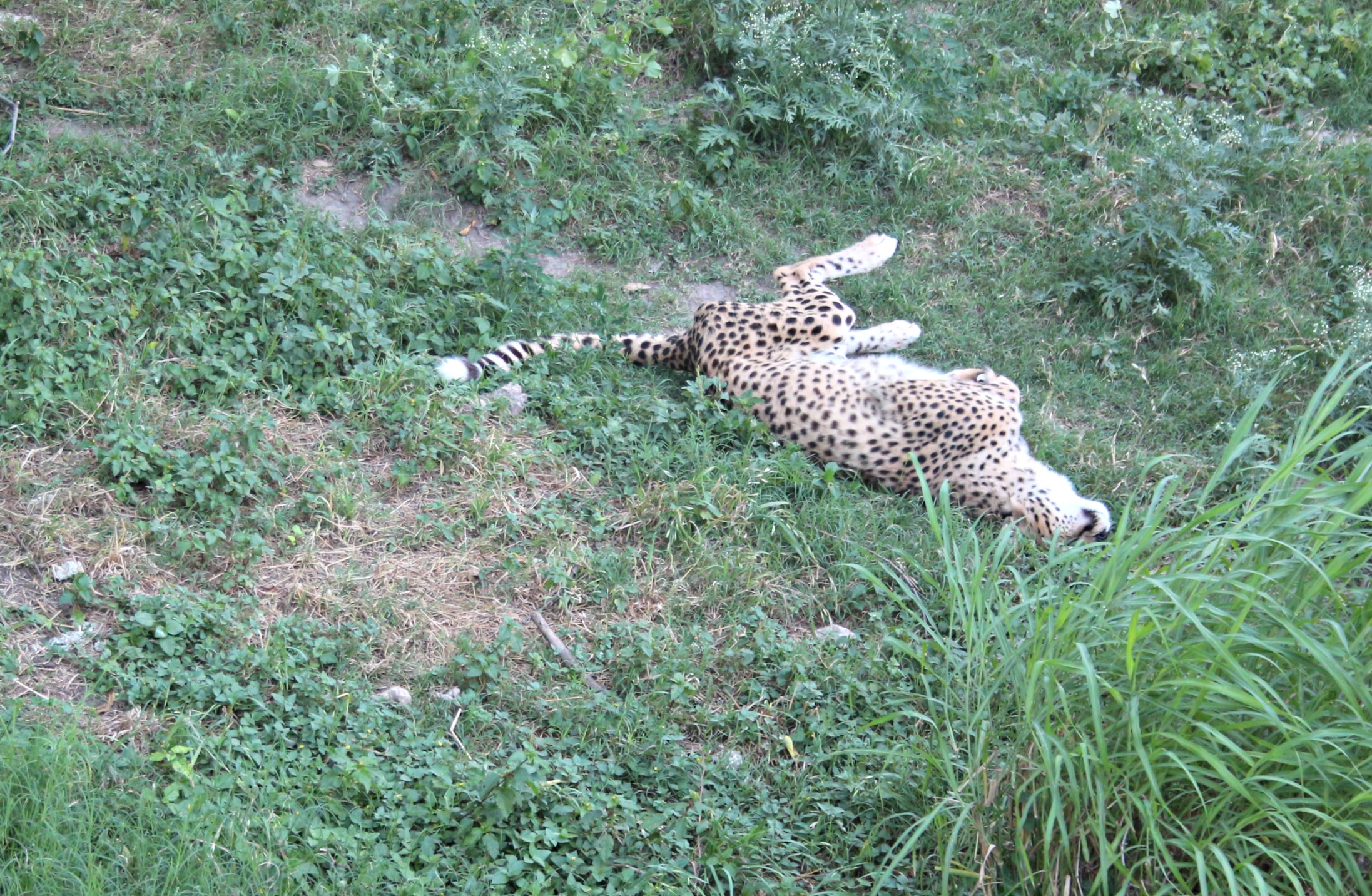 Starting on June 16th and going through August 25th, the San Antonio Zoo is going to get wild on Saturday nights. From 5:00 – 9:00 p.m. guests can can enjoy the cooler evening temperatures along with live music and happy hour specials on beverages. There will even be food trucks and fun family games!
Admission for this event is $9 (ages 3 years and older) and if you're a zoo member, Jungle Boogie Nights is included for zoo members. Some exhibits may be closed during Jungle Boogie Nights.
If you want more bang for your buck, I recommend the Zoo Fun Day Ticket. This includes zoo admission, train ride, carousel ride and entry into the Butterfly House. The Butterfly house is awesome and my kids love it. You can also purchase a membership for as low as $35 a year. There are many perks to membership, such as access to free events and discounted admission to ticketed events.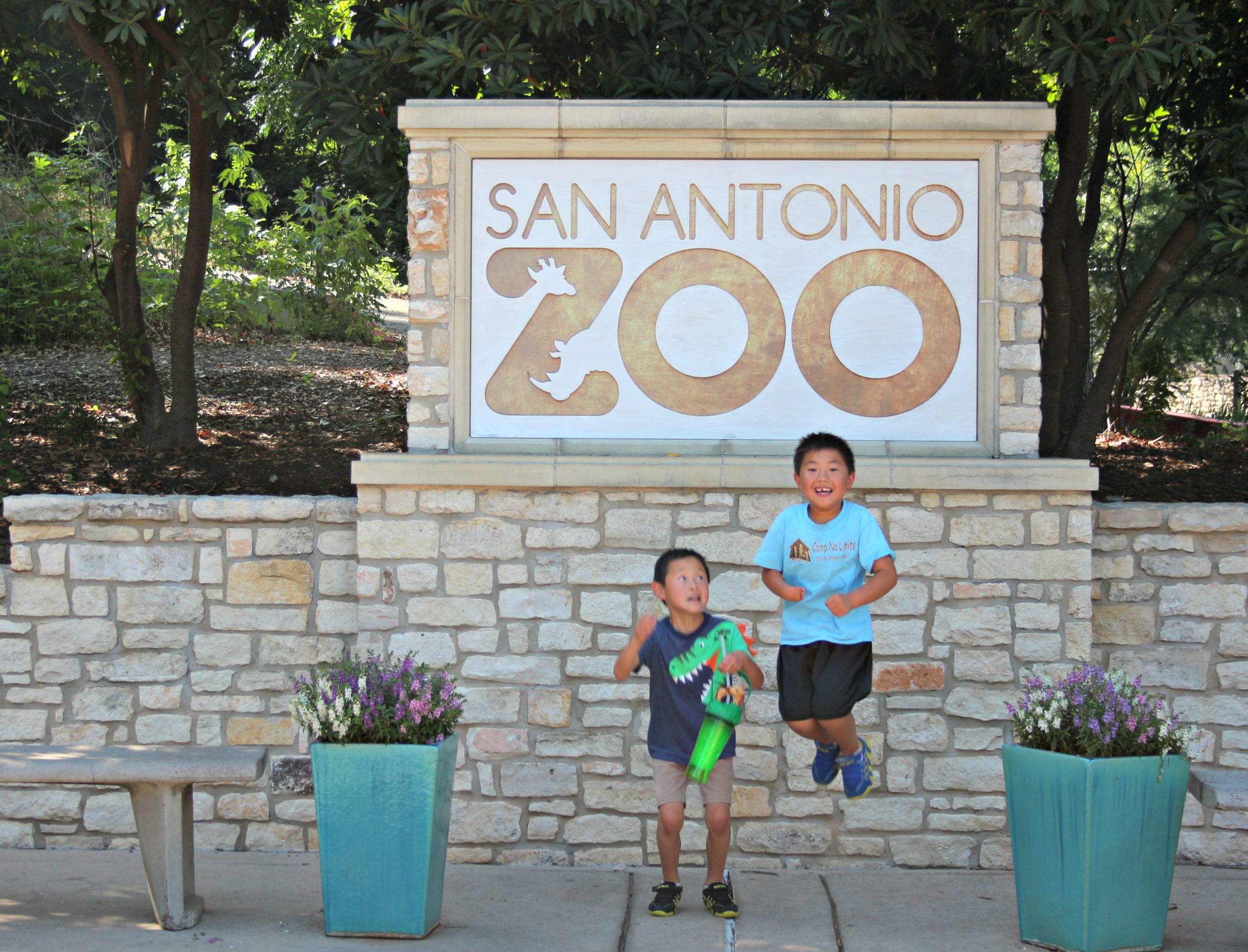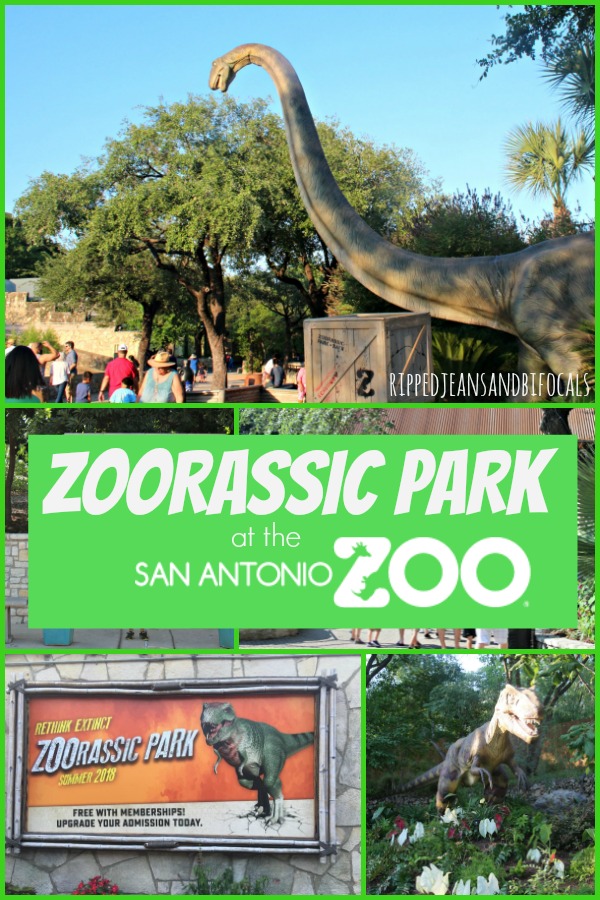 More from the San Antonio Zoo: