The best 30-minute party plan EVER! (yes, REALLY 30-minutes!)
(This post may contain affiliate links. Read my full disclosure.)
This shop has been compensated by Collective Bias, Inc. and its advertiser. All opinions are mine alone. #HolidayPairings #CollectiveBias  The following content is intended for readers who are 21 or older.
The holidays are such a fun time of year…there's so much going on.
See also the holidays are such a STRESSFUL time of year…there's SO MUCH GOING ON!
It seems like each year brings more and more stuff to my to-do list, more things to schedule, attend, bake for, shop for, etcetera etcetera etcetera.
It makes me tired just thinking about it.
I'm here to take one little thing off your plate. If you're doing any casual entertaining in your home this season, here's a 30-minute plan that will get food on the (pretty) table and allow you to focus on something else, like your guests and…you know…actually having a good time at your own party.
This is a great party plan for an ornament exchange, a girlfriend's lunch, a neighborhood gathering or just about anything else you can think of. Follow these simple – and the whole idea here is simple – little steps and you can throw together a get-together that's actually fun for you.
1. Really great wine paired with cheese and really great crackers
I chose the Robert Mondavi Private Selection Cabernet Sauvignon. I love a full-bodied red and this pairs well with cheeses and is a nice wine for cooler weather. I picked up the Cracker Trio from Pepperidge Farm and sliced up some sharp cheddar.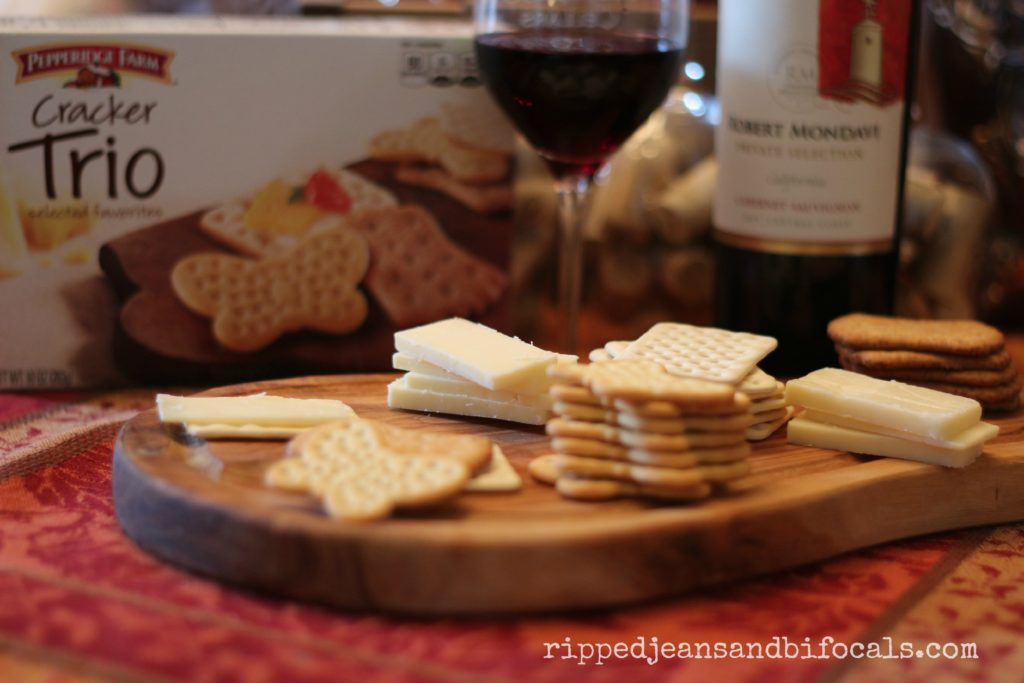 These are clearly "party style" crackers with their buttery flavors and fun shapes. Check out the butterfly…how fun is that? This took me almost no time at all and if you really want to save time, you can buy pre-sliced cheeses.  So easy!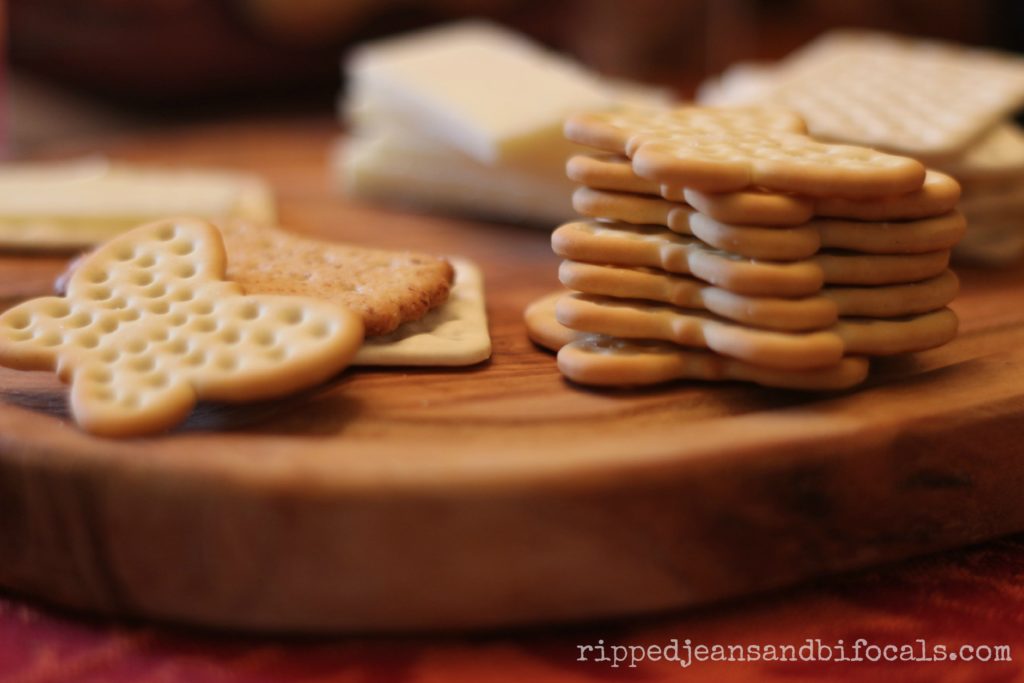 2. Ridculously easy recipe. Oh, and you're welcome.
This tomato cream pasta with Italian sausage took me 15 minutes to make…yes, really. Maybe I'm bragging on myself a little but it taste like something that came from a restaurant and no one would know it's such a quick and easy dish that only uses one pot. Less dishes to clean up, and who doesn't like that?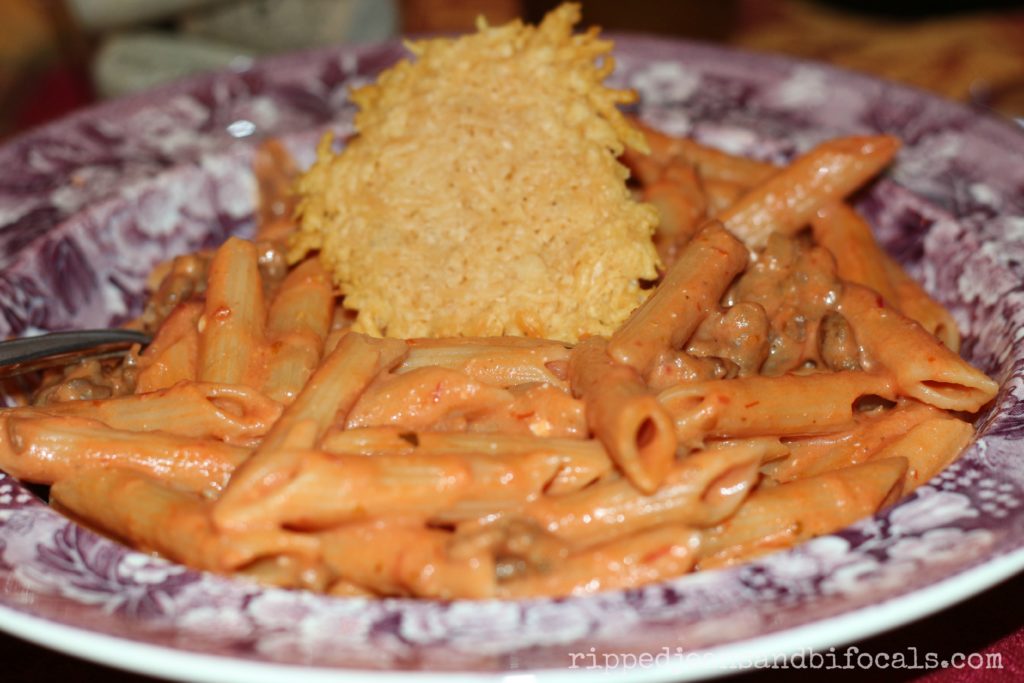 I used the Barilla Pronto Pasta, which really lives up to its name. Barilla Pronto Pasta doesn't need draining and your pasta and sauce cooks quickly and easily in one pot. I know…I was suspicious of the no-drain thing, too but I promise it works like a charm.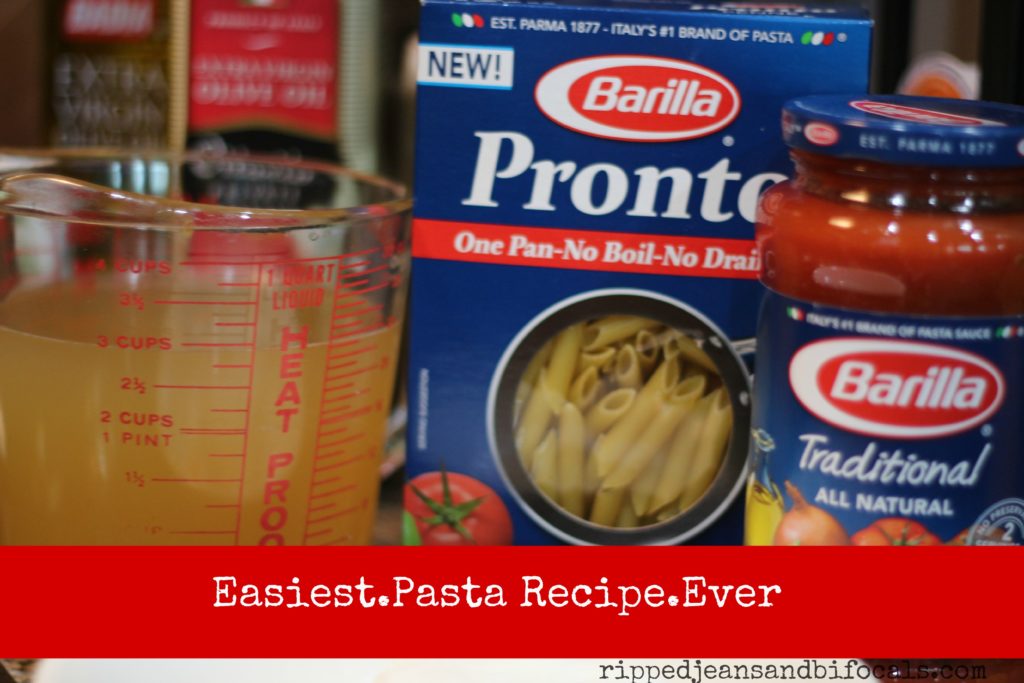 I've included the recipe below…you'll want to pin this because although it's fancy enough for company, it's great for an anytime or weeknight dinner.
3. Don't bake (or at least don't feel pressured to make something from scratch.)
Growing up, Pepperidge Farm cookies were always a special-occasion treat and I think they still are.  Why spend time mixing, stirring and checking your oven when you can lay these beauties out on a pretty plate and serve them with your after-meal coffee or tea?  Don't get me wrong, I love baking, especially this time of year, but cranking out home-baked goods for every event? Who has time for that? Hint…the answer is not you.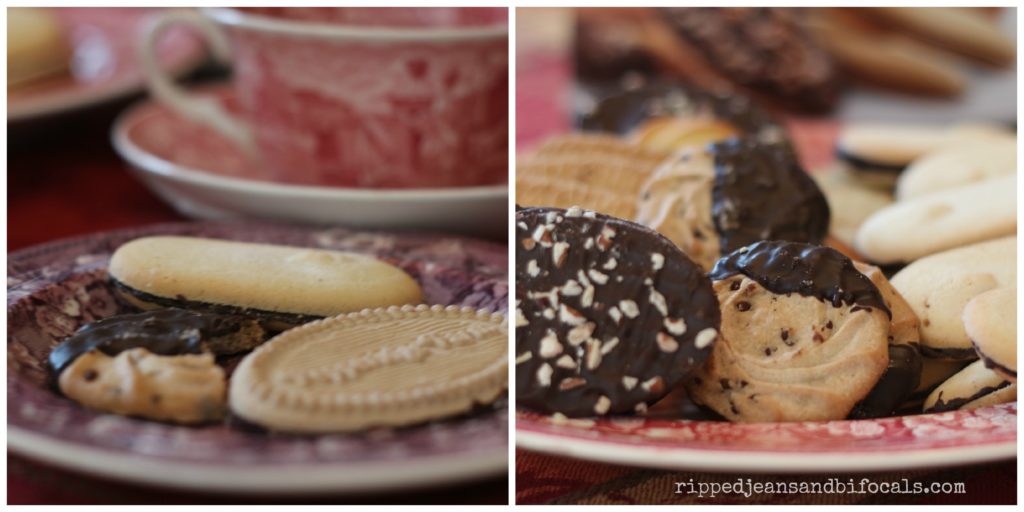 These delicious chocolate cookies are a perfect end to any meal. They are also great to nibble on while enjoying an after-dinner glass of wine. Don't feel bad for not baking because serving these cookies for dessert will disappoint exactly no one. I love the melt-in-your-mouth Milano cookies but really, it's hard to have favorites with this lineup.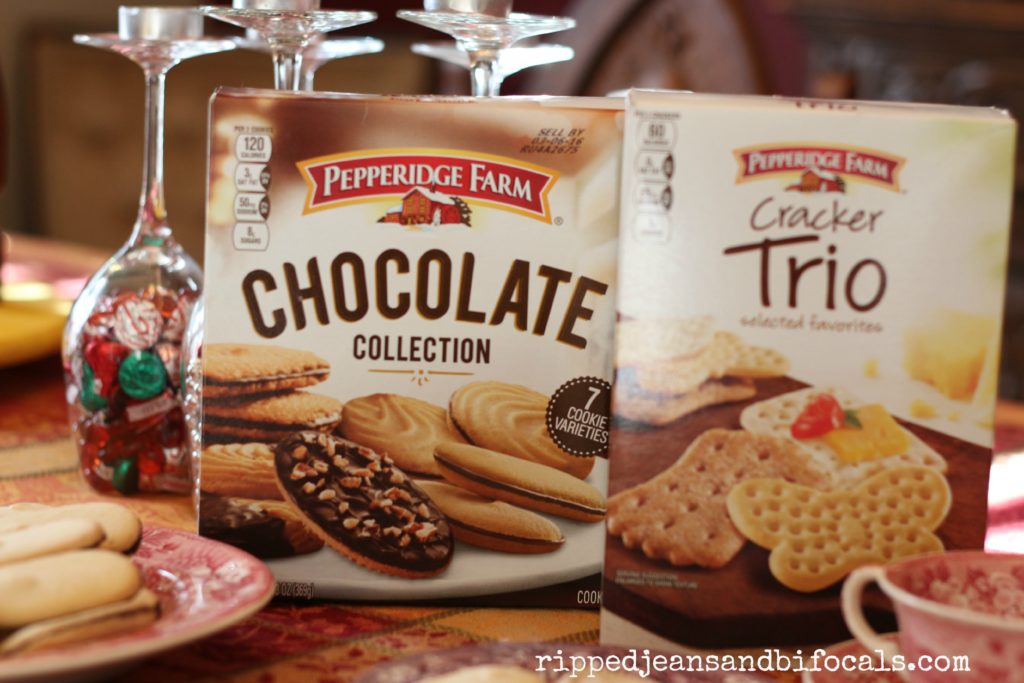 4. Decorate your table with what you have on hand.
There's no need to go out and buy decorations…with a few odds and ends and a little bit of creativity, you can throw together a great table setting that will make people think you spent hours…and of course, it's okay to tell them you did.
I kept my everyday table cloth on my dining room table. It's red and gold, so festive enough, right? I used a wooden box I bought at a flea market years ago and stuffed it full of red and silver garland. Bam.  A rustic, chic centerpiece.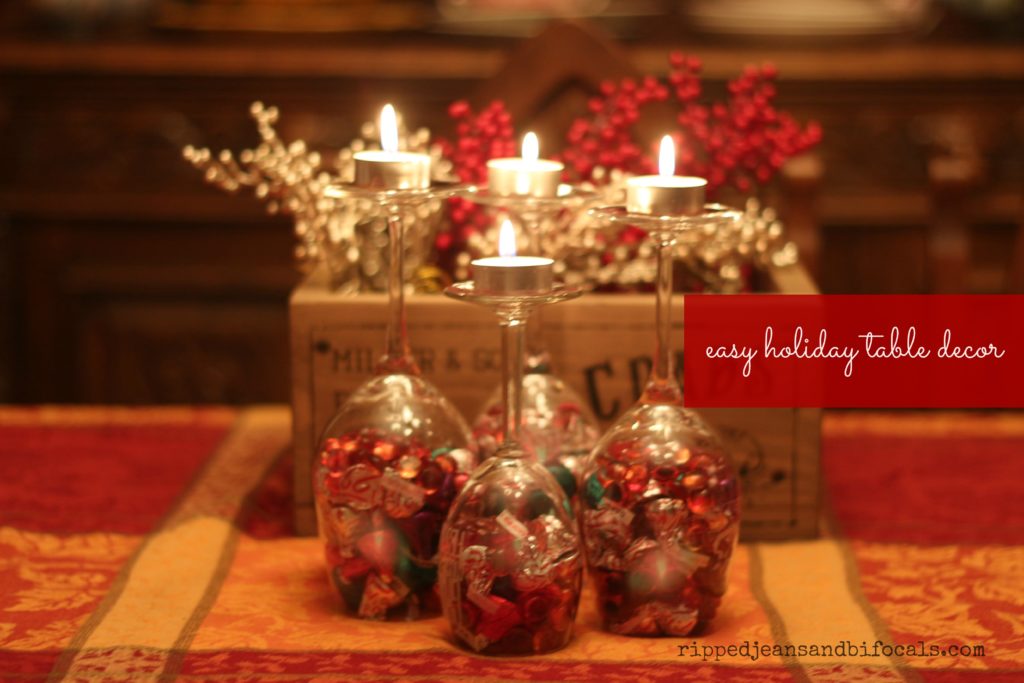 Wineglasses are a quick and easy solution for just about any table. Yes, really.  Fill them with…well, with just about anything, flip them over and add a tea light to the upside-down base. You could also add a ribbon or a piece of raffia or twine if you want to get more creative.
I used a mix of candy and the red glass beads from my wedding centerpiece that I'd happened to find while I was cleaning out my garage last month.  These type of beads are easily found at craft stores…marbles would be fun, too.
I used corks for the wine and cheese table. If it fits with your space, set little snack and conversations stations at different places so your guests don't all have to herd toward one place to get the munchies.
This is really a last-minute, on-the-fly decorating fix: mini ornaments and garland.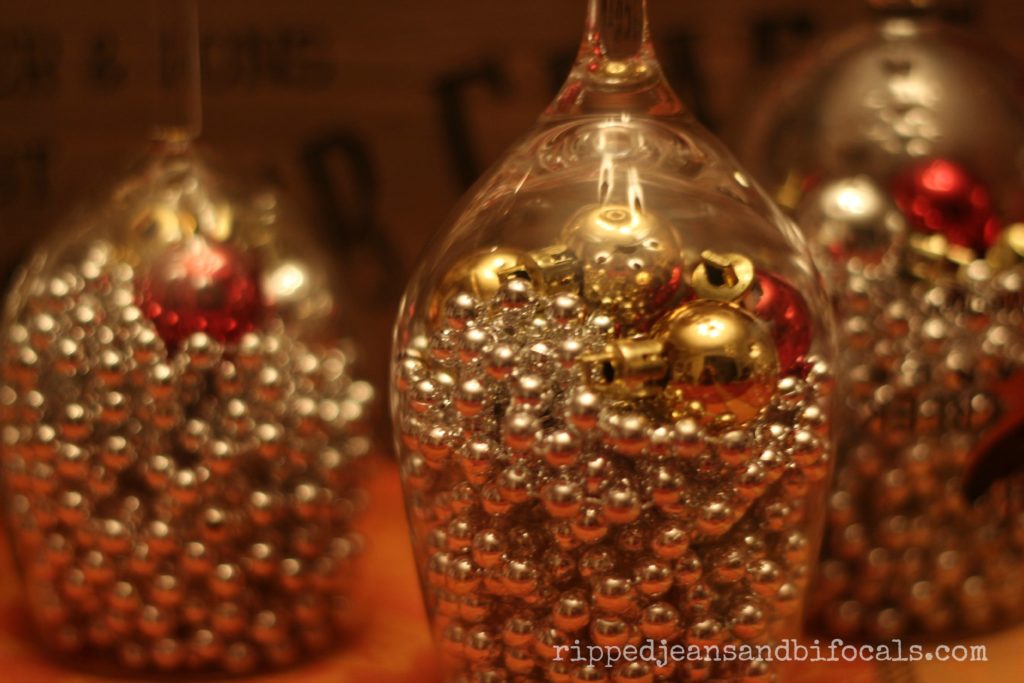 The possibilities are endless…and so easy!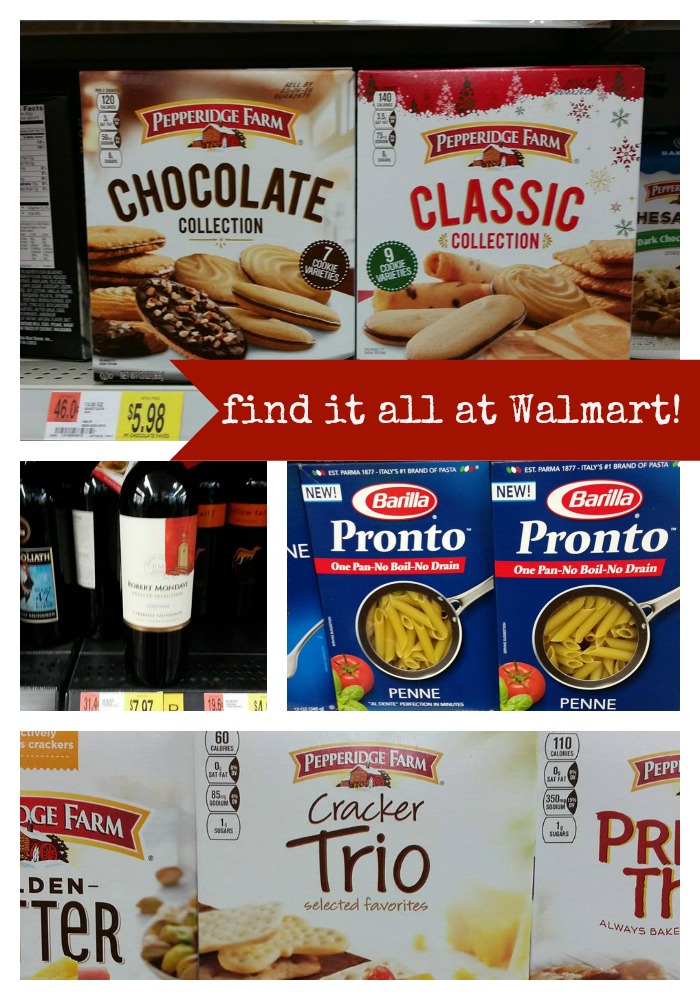 All my decorations were thrown together with things I already had in the house but I found all of my food at Walmart, my go-to place for holiday entertaining needs. Walmart has everything, to include a great selection of super premium wines at a great price. Good wine that you're proud to serve your guests does NOT have to be expensive.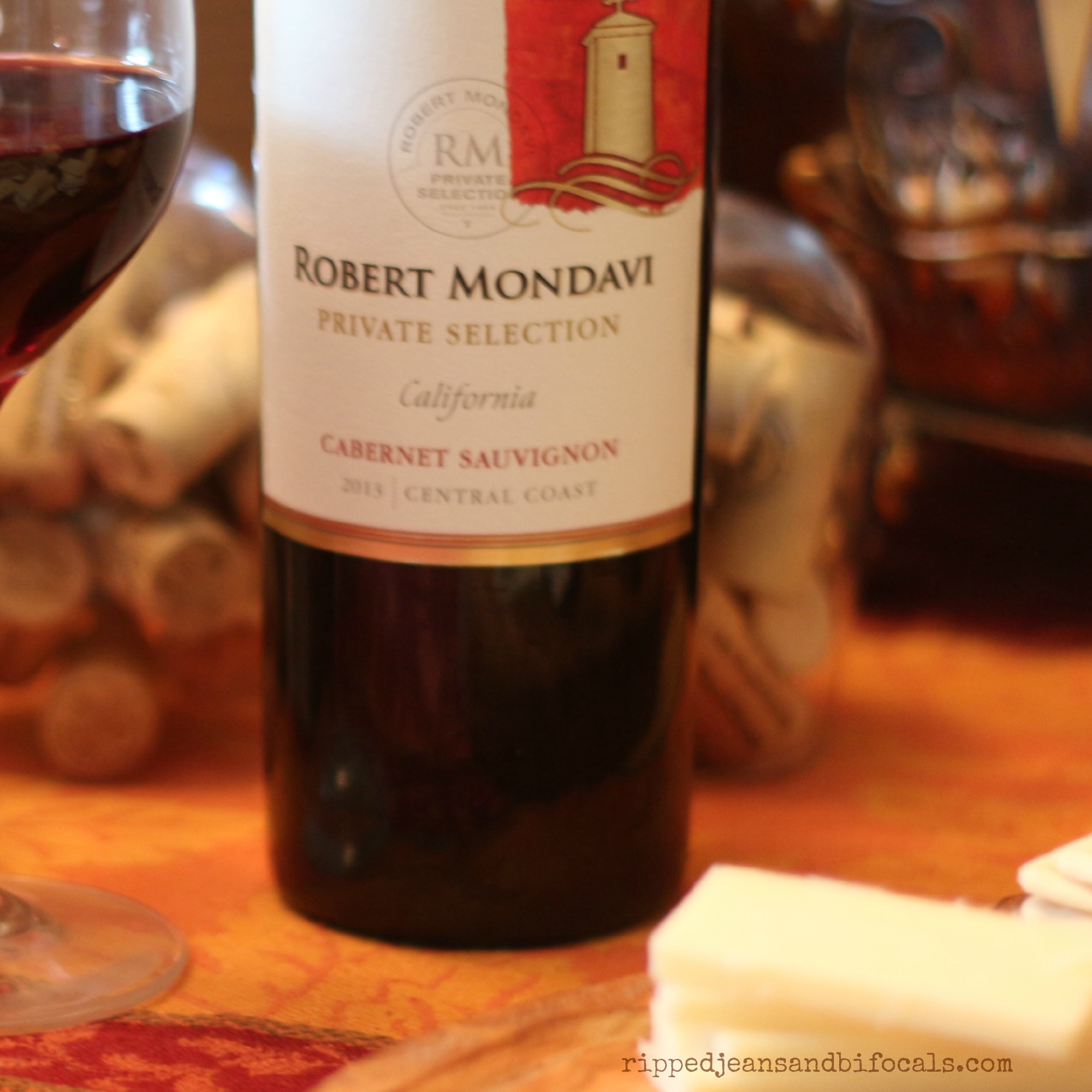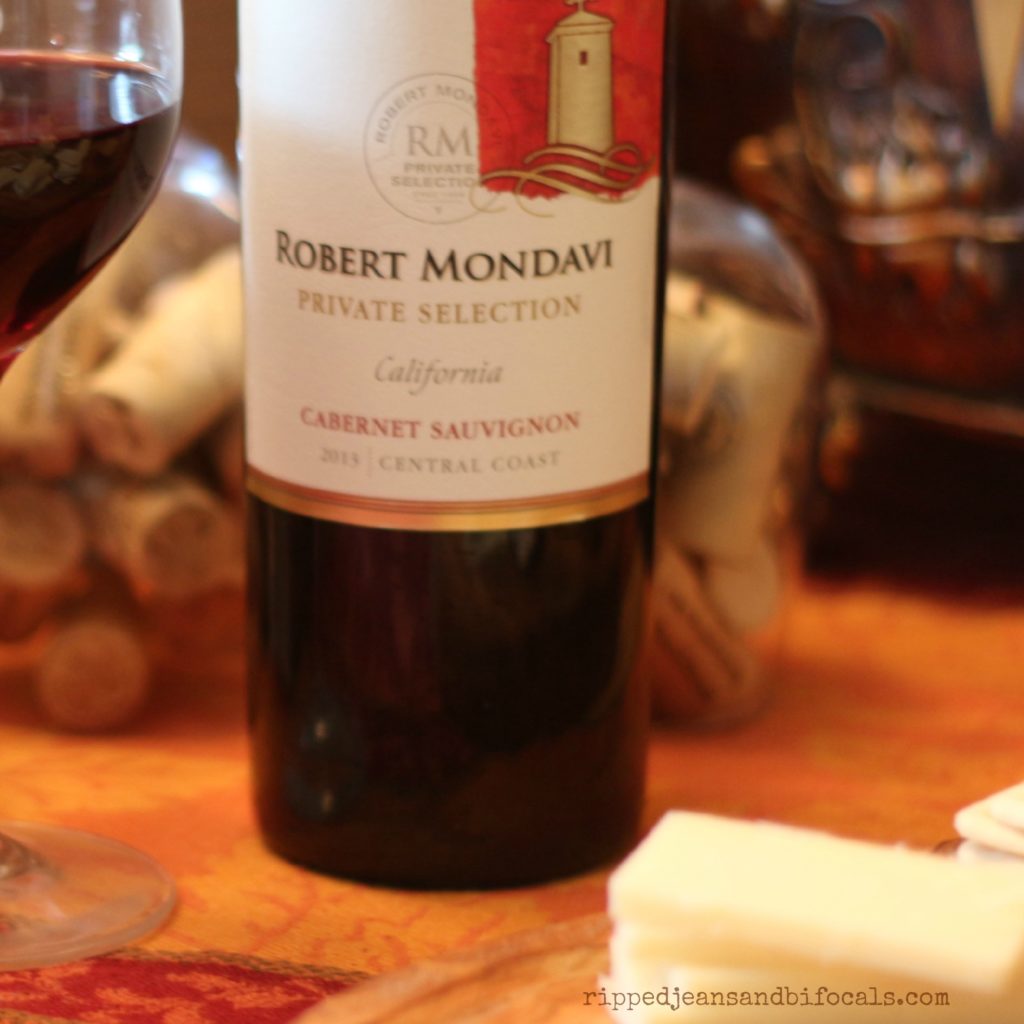 With a little (and really not very much) planning, I had everything on the table in about half an hour.  I used my "good" dishes but everything else about this menu and table setting is simple and didn't cause me any extra stress. With all the directions we get pulled in this time of year, isn't it nice to be able to plan something that your guests will appreciate? The answer is yes. And, isn't it nice to have a nice event without spending a ton of time on prep and cleanup? The answer is double yes!
Simple, delicious food; good wine; easy, fun decorations and those extra-special little Pepperidge Farm treats?  Win.  Follow this easy party plan and you'll be the hostess with the mostess and you'll actually get to talk to your guests.  Double win. If you have a great tip for hassle-free holiday entertaining (think favorite easy recipe or decorating hack) then I want to know about it! Share it with me in the comments!
Want more goodness?  Check out the Simple Entertaining Hub here to find out about a tasting or pairing event at a Walmart near you!
[amd-yrecipe-recipe:2]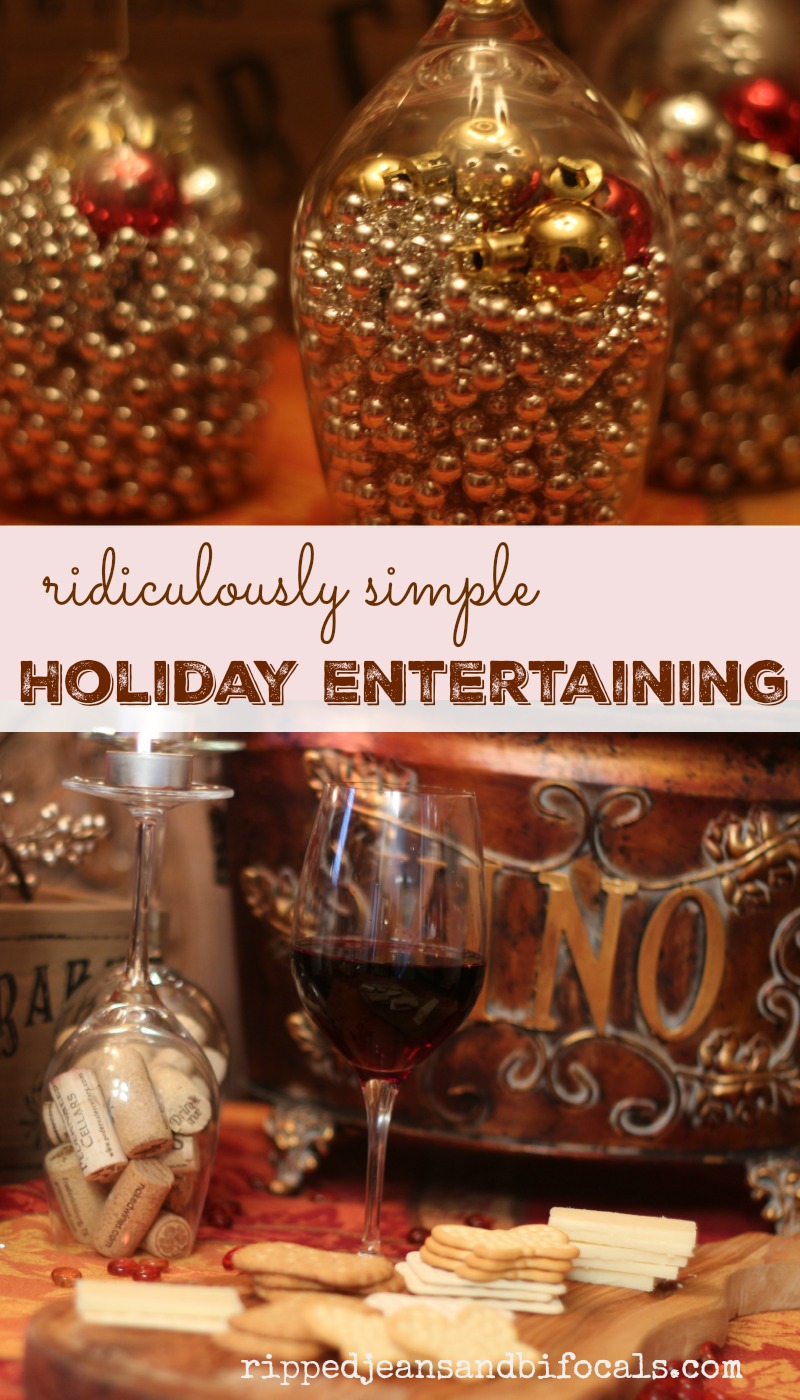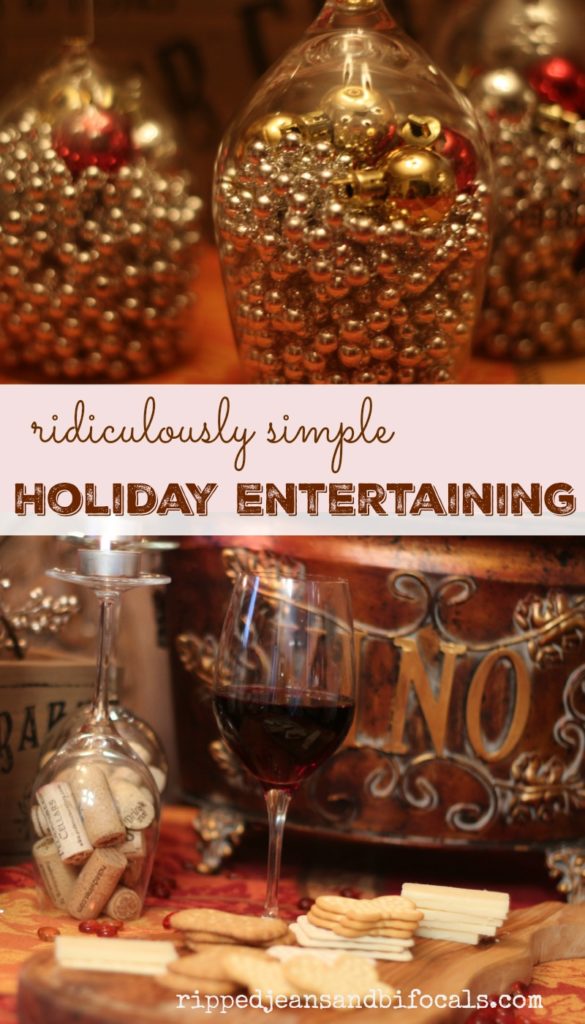 Thanks for reading! Make sure you're following Ripped Jeans and Bifocals on Facebook!

I have an "Jill original recipes" board on Pinterest…check it out!
Follow Ripped Jeans and Bifocals's board My original recipes on Pinterest.