The number one tip for a successful day at the theme park with kids
This blog post was sponsored by Honey Bunches of Oats in cooperation with the Mom It Forward blogger network but all opinions are my own.
The number one tip for a successful day at the theme park with kids is surprisingly simple.
Outings with small humans can be tricky business. There's a lot that can go wrong: weather, transportation snafus, meltdowns (yours and theirs.) Sometimes you just have to prepare for the worst and hope for the best, which is a motto that applies to all things parenting. Actually, that would look great cross-stitched on a throw pillow, right?
A day out at a theme park is a great family outing. It gets everyone out of the house and moving and no matter where you go, a theme park will have something for everyone: thrill rides, tamer rides for the younger (and faint of heart) crowd, shows, character visits and of course, those delicious (but probably not so good for you) snacks we all love like churros and giant donuts.
My family and I just got back from Universal Studios Orlando. It was a great adventure and we had an amazing five-day trip. I actually cried real tears when it was time to leave. One of my kids asked me why we couldn't just live at Loews Royal Pacific Resort (located a short walk or an even shorter water taxi ride) from the parks and City Walk.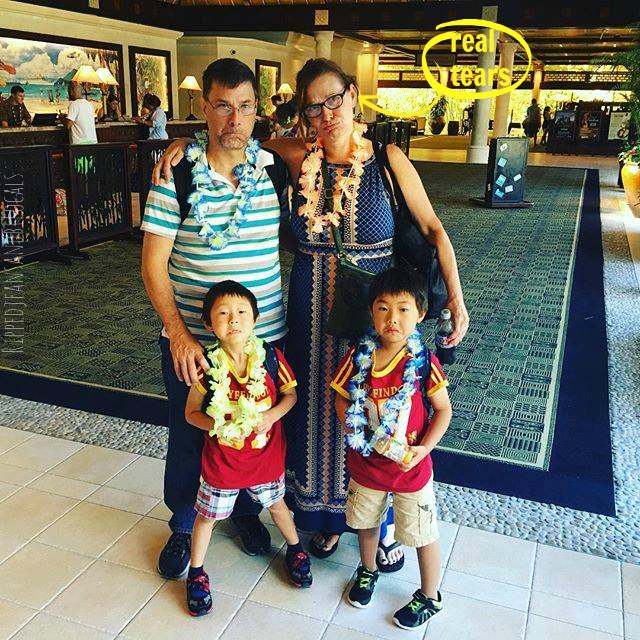 I didn't really have a good answer for that one.
While there are a lot of things that can make or break your day out at any theme park with kids, there's one thing you can do to stack the deck in your favor right off the bat:
Feed them.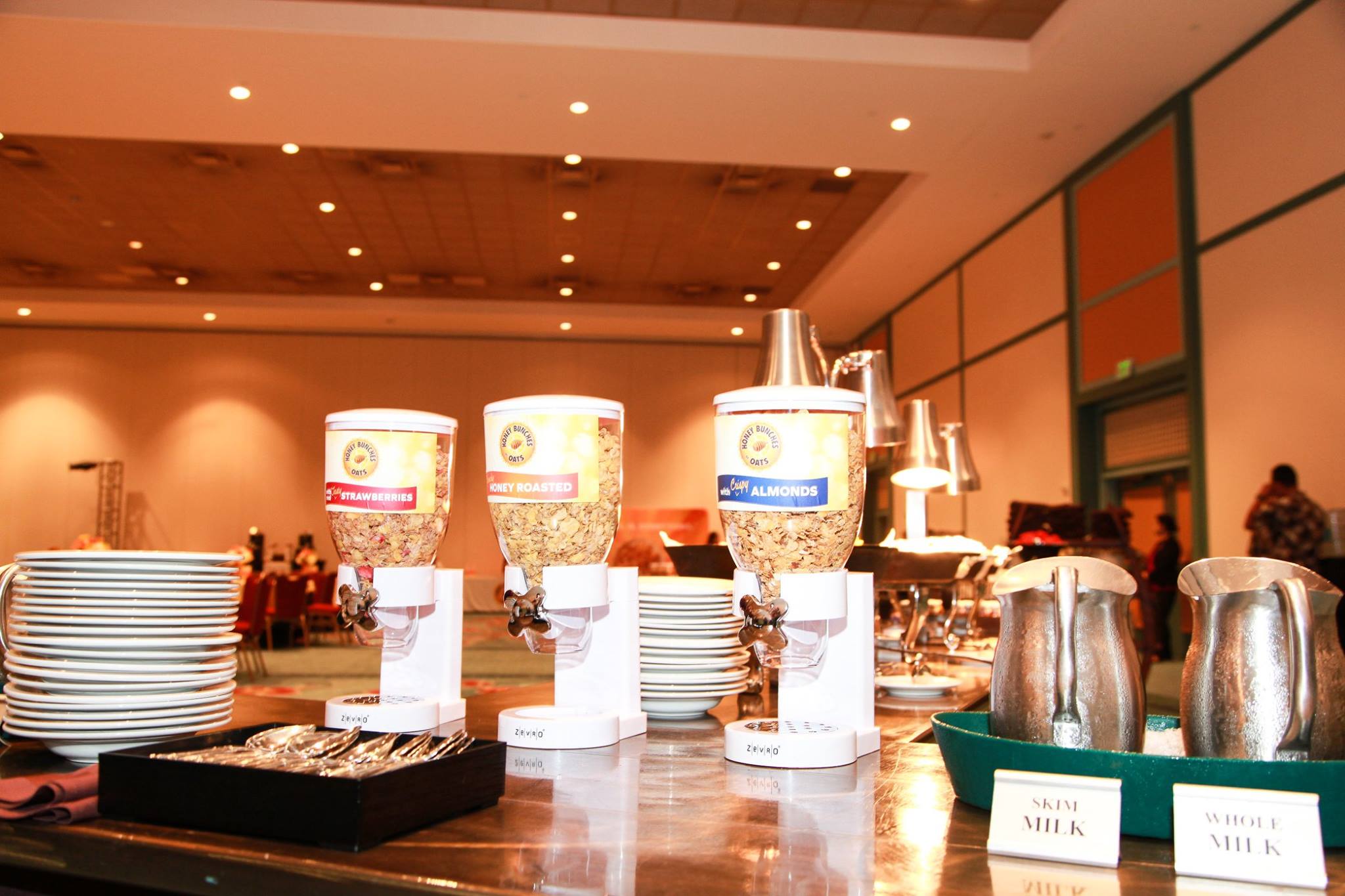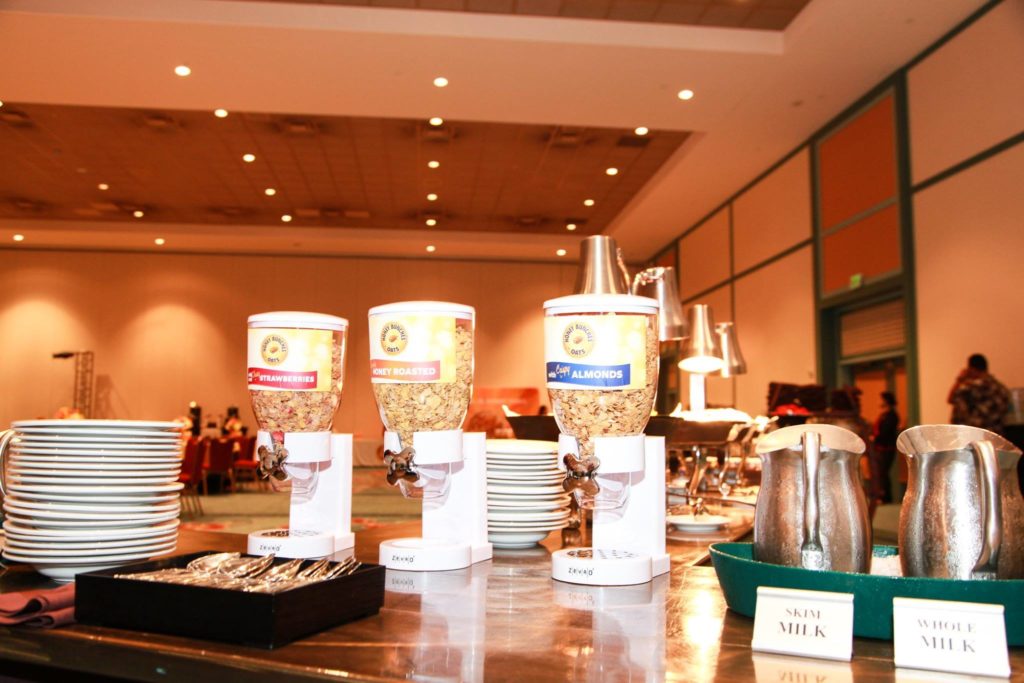 Sounds ridiculously simple but taking the time to feed your kids a good, healthy breakfast at the start of any big day out is…well, a good start. This also goes for any parents who have the tendency to get hangry when they don't eat when they're supposed to. Ahem. Seriously, it's easy to become rushed on those really big, exciting days that everyone looks forward to but slow down and don't skimp on breakfast.
My family's recent trip to Orlando was made possible by Family Forward, which is a family retreat for bloggers and social media influencers put together by the lovely Jyl of Mom It Forward. I can't say enough awesome things about our five-day adventure and I can't wait to tell you about it in more detail (so check back!) We were super spoiled by all of the great service and yummy food but our Friday breakfast, sponsored by Honey Bunches of Oats really stood out. This was seriously the most fun I've had at breakfast in a long time.
Just check out this video:
Honey Bunches of Oats is one of my favorite cereals and that's saying something because I really don't like that many kinds of cold cereal. The breakfast spread they provided us at Family Forward was a great way to start the day and we got to get a look at their fun, new "This. Is. Everything." campaign.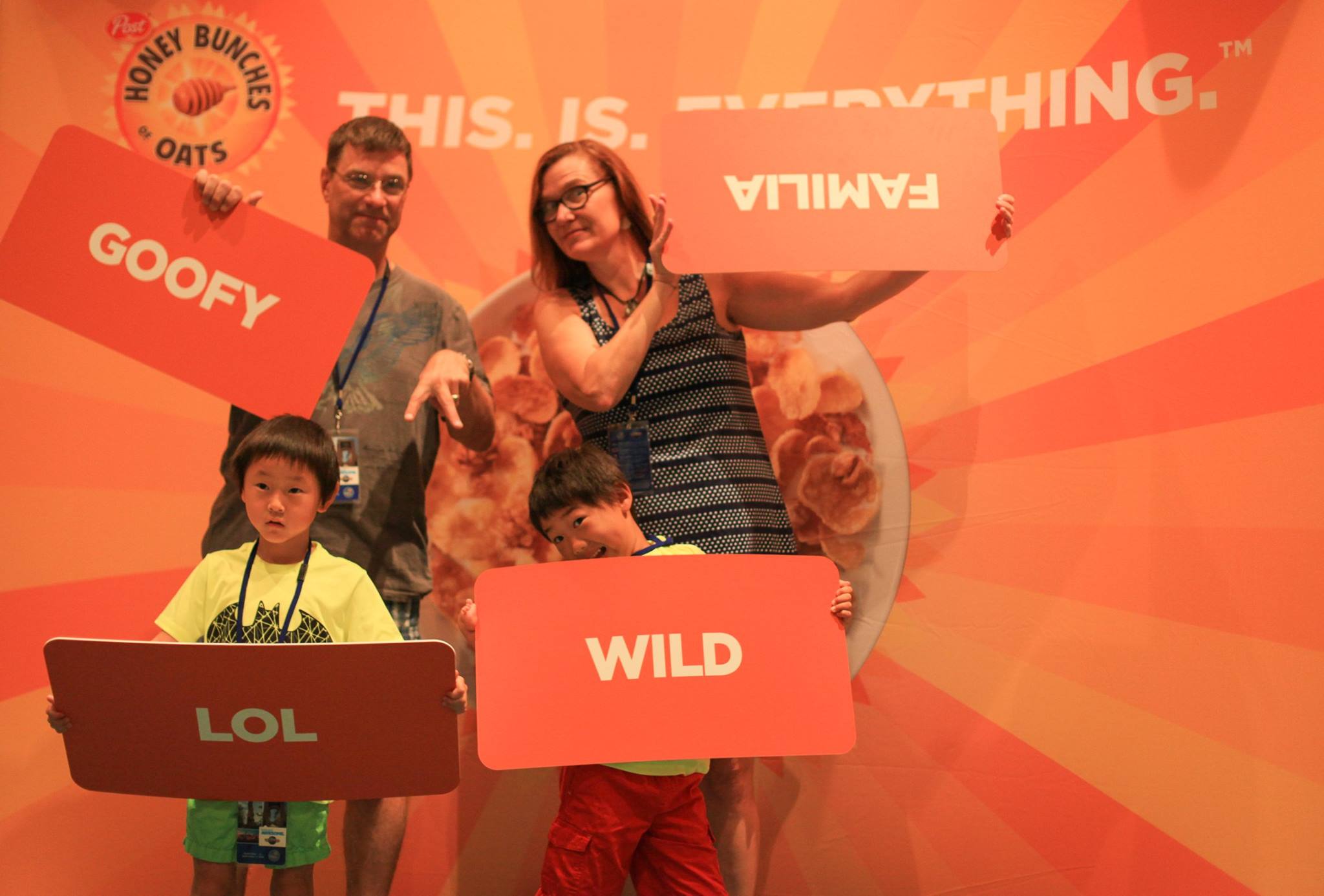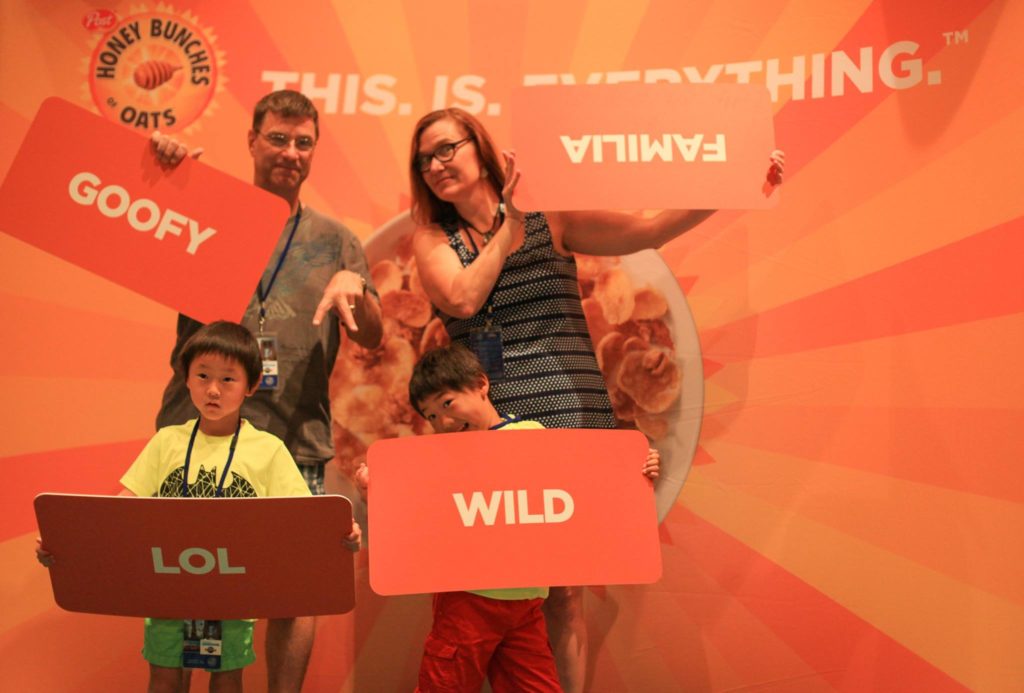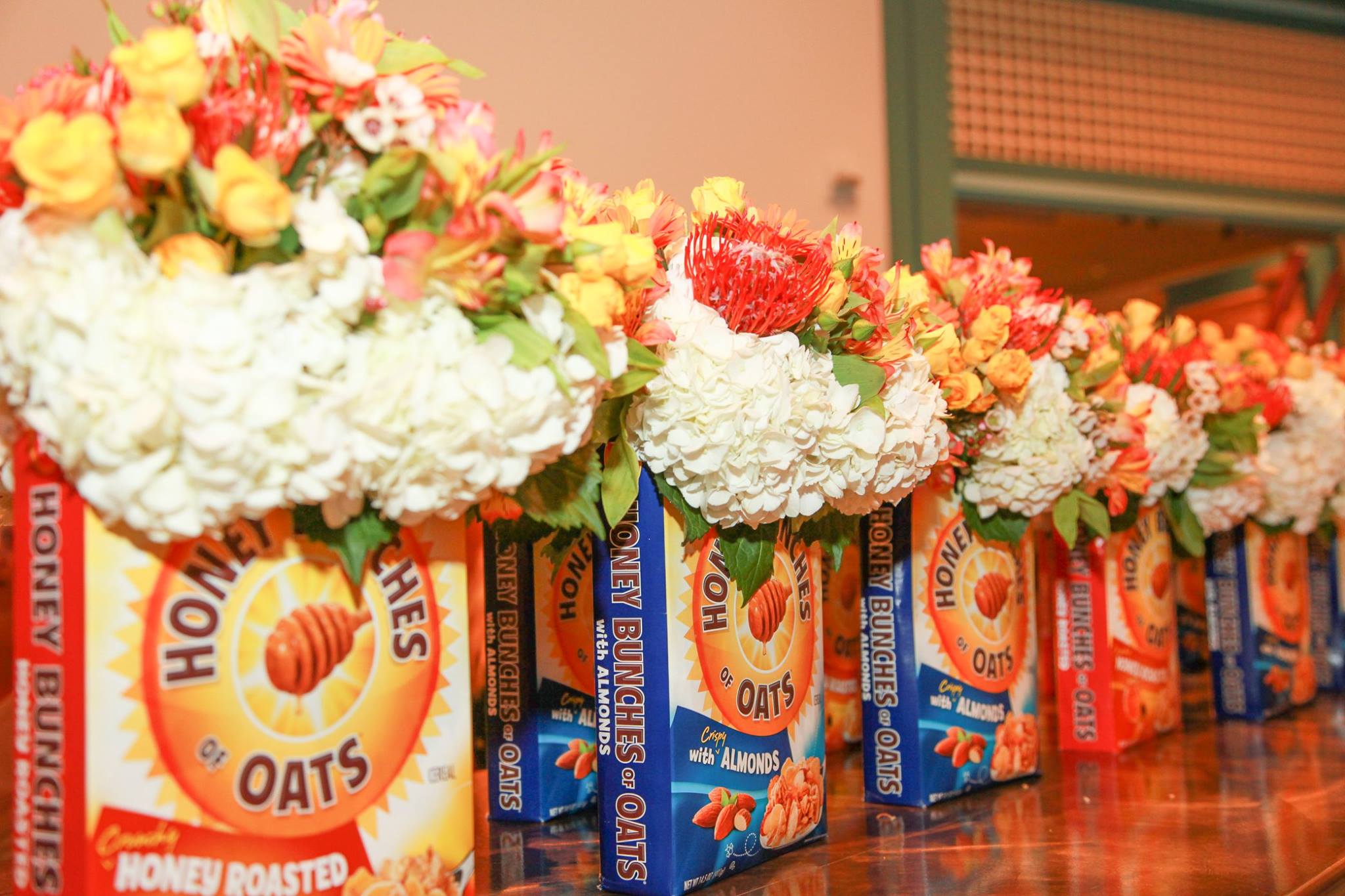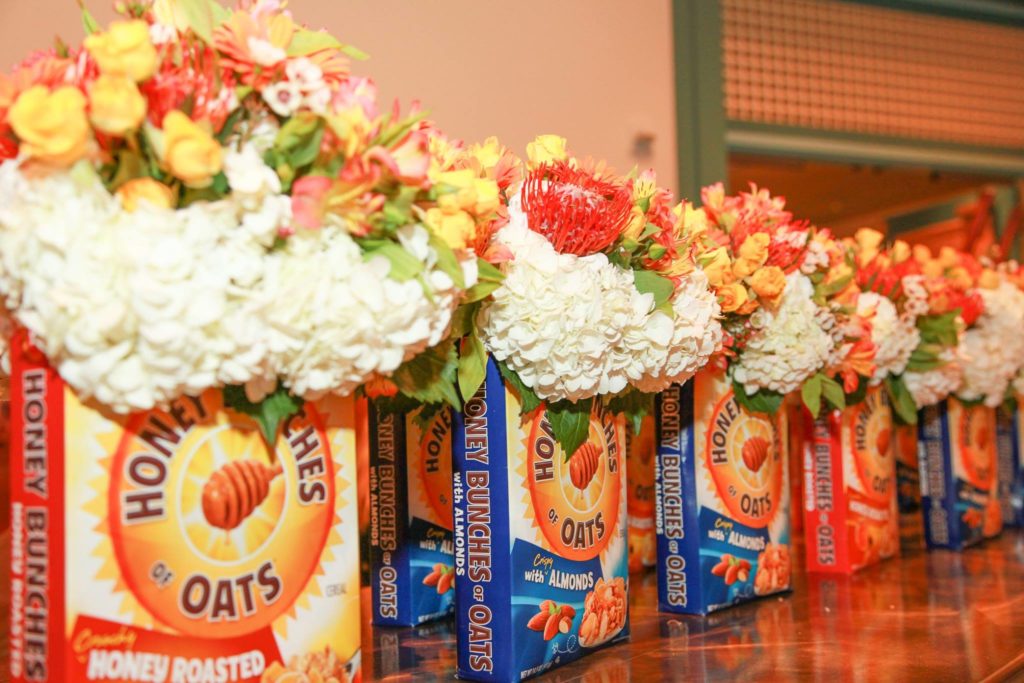 There's all kinds of goodness in a bowl of honey bunches of oats. And how about this: make your own video and enter to win $10,000.  That could buy you a lot of theme park fun. It's really easy to enter. Just visit www.HoneyBunchesThisIsEverything.com and upload three photos.
Honey Bunches of Oats has a multiplicity of tastes and textures: crispy flakes, crunchy oat clusters and the sweet touch of honey for an experience that isn't just one thing – it's EVERYTHING. It's delicious eaten out of the bowl or eaten out of the box. I like to mix mine with yogurt. There are 12 different flavors so there's something for everyone. The most popular flavors are Honey Bunches, Strawberry and Almond. My favorite is the original Honey Bunches but I got to have a sampling of all three of these popular flavors at the Family Forward breakfast and they're all really yummy.
I have two six-year-old boys and getting them to sit still and eat on a day when they know we're going on a long-awaited outing is difficult (and that's putting it very mildly) but trust me, it's worth the effort to make sure they get something in their bellies before a full day of being on the go-go-go.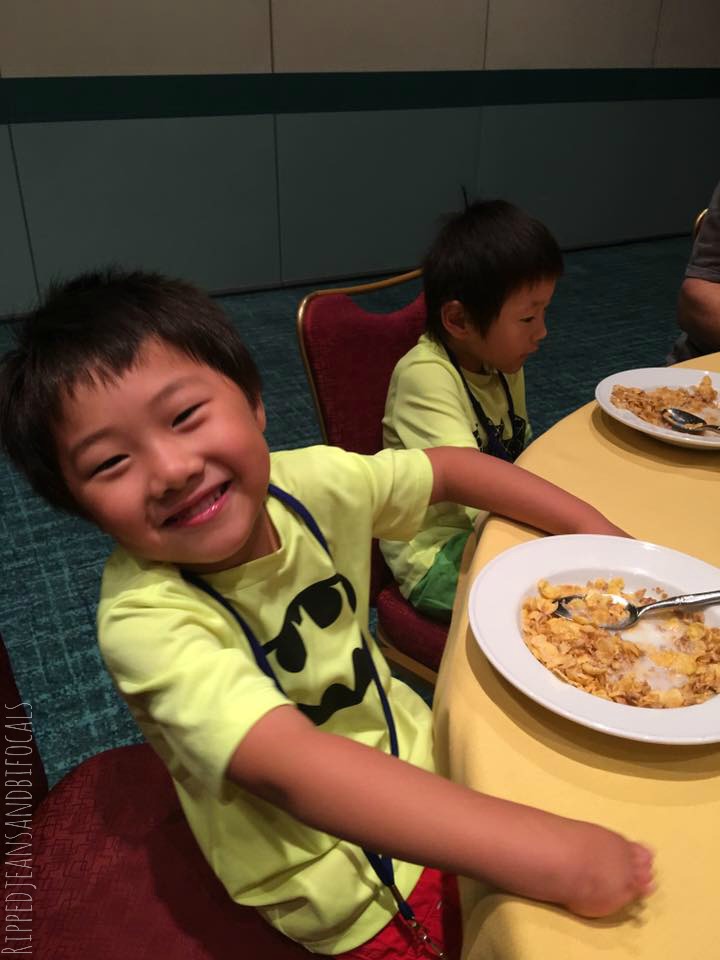 The breakfast at Family Forward sponsored by Honey Bunches of Oats was on our second day and both of my boys were still hyped up from all the excitement and I just about had to hog tie them to get them to sit and eat. There was so much fun stuff happening and so many new things to see and people to meet but we had a big day and I was glad I insisted on being the buzzkill that made them sit down and chow down.
Thanks to Family Forward for giving us such an amazeballs vacation and thank you to Honey Bunches of Oats for giving us a great start to what turned out to be a very fun Friday in Orlando.
And don't forget to eat your breakfast!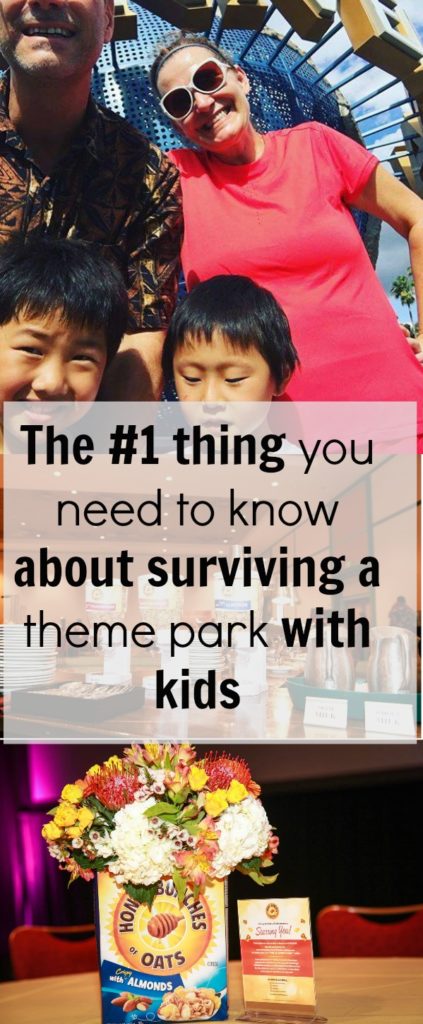 Thank you for reading!

A vote on Top Mommy Blogs helps my site a ton. It's super easy & one click helps me to be able to continue to bring you great content. Totally non-spammy…I promise!