May Mom All the Way – The Tuesday Meme
(This post may contain affiliate links. Read my full disclosure.)
Every Tuesday I'll share something funny with the hope it will make you laugh and smile. Maybe you'll nod your head and say "yeah, me too."
When school starts, we're always super enthusiastic, right? We take the time to make our kid's lunches just so. We carefully chose school outfits and sigh when our little angels come home with ketchup stains on their shirts. We might put stickers or funny little notes in the lunchbox and heaven forbid they leave the house in an outfit that's not matchy-matchy. I'm even guilty of wiping down the backpack. Yes, really. Wiping. Down. The. Backpack. Crazy, right?
And then the gradual (or not so gradual) decline sets in and come May, our outlook on school is a little…different.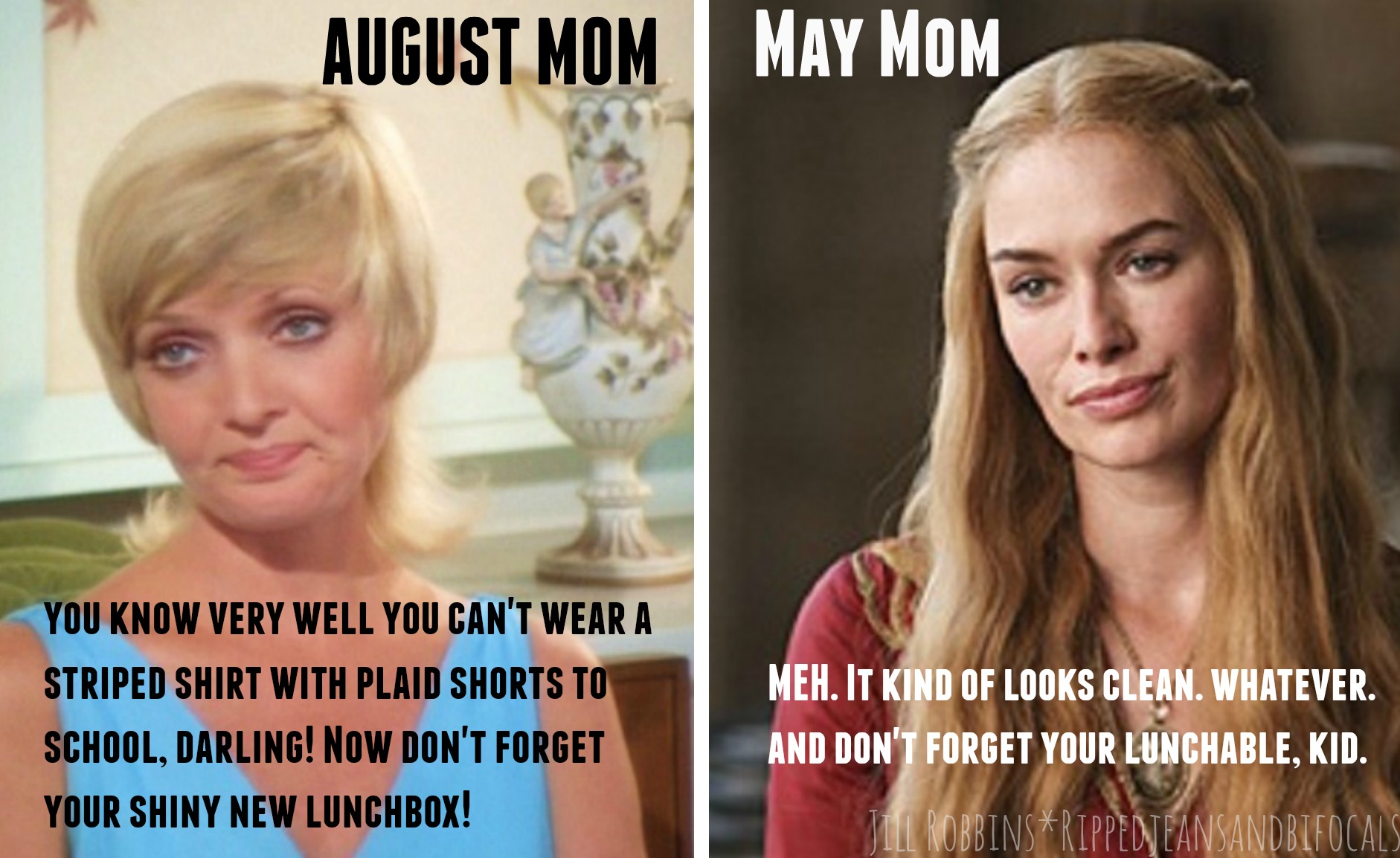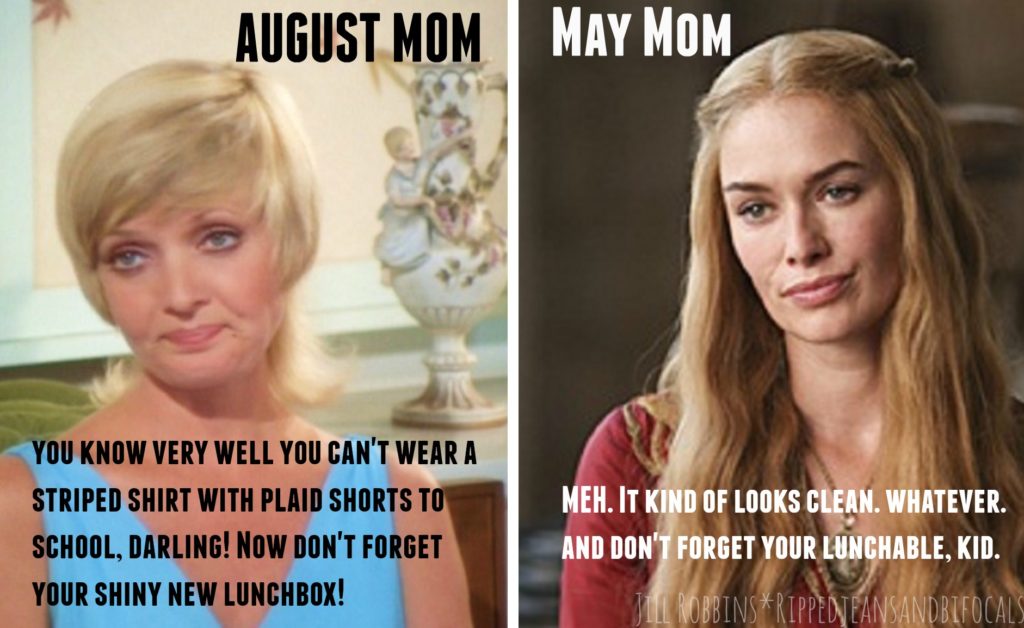 If you want to share this meme on Facebook so all of your May mom friends can check it out, click on the image to go to the window where you can easily Facebook share. See, I've thought of everything.
If this resonates with you, pin this to your "funny quotes" or "funny Mom blogs" Pinterest board. If you don't have a "funny quotes" board, you should really make one. Laughing is good.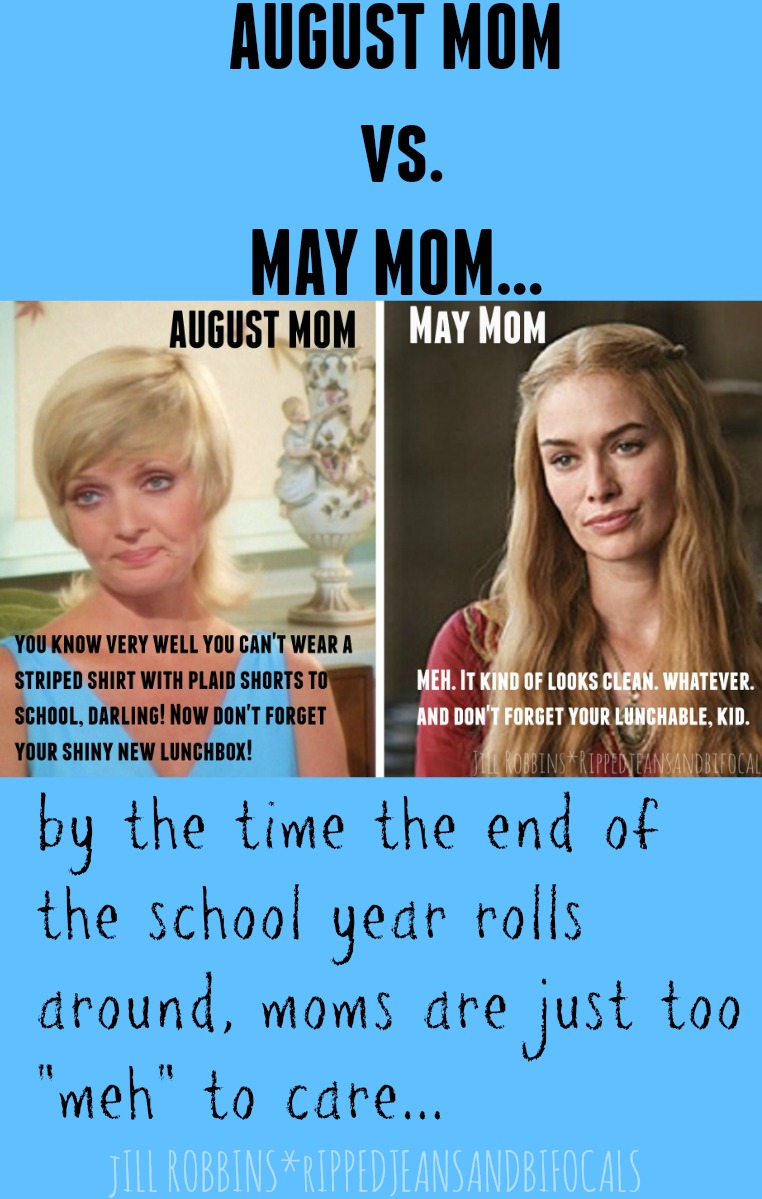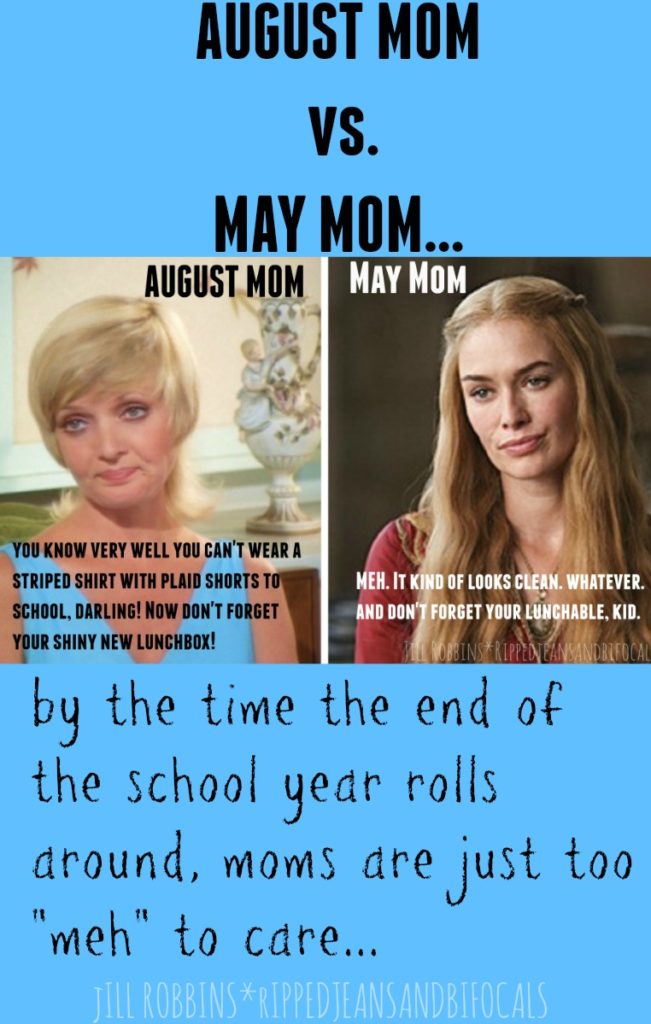 Thank you for reading!

Follow Ripped Jeans and Bifocals's board Parenting Survival Tips on Pinterest.
If you enjoyed reading this post, please give me a vote on Top Mommy Blogs my clicking the button below. It's super easy and helps my site A TON.