How to make breakfast fun with Malt-O-Meal® Blueberry Muffin Toasters Cereal
(This post may contain affiliate links. Read my full disclosure.)
Thank you Malt-O-Meal® for sponsoring this post. Pick up the new Malt-O-Meal® Blueberry Muffin Toasters® at a major retailer today!!
If ever there was a mom who needed tips on how to make breakfast fun, it's me. I'm not a morning person, and neither are my kids. Getting everyone up and out the door on a weekday is challenging, to put things nicely. Fortunately, a little planning goes a long way. Here are my best tips for how to make breakfast a part of the day everyone looks forward to.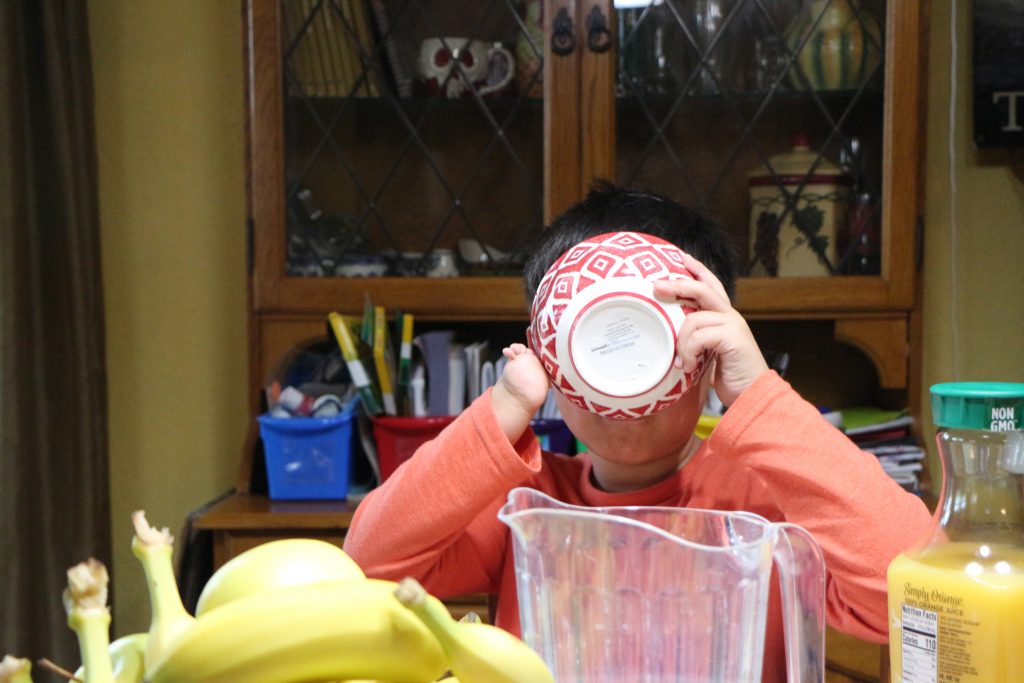 Make breakfast a treat
My kids LOVE blueberry muffins for breakfast, and just about any other time of day. Because, of course, they do – blueberry muffins are pretty awesome.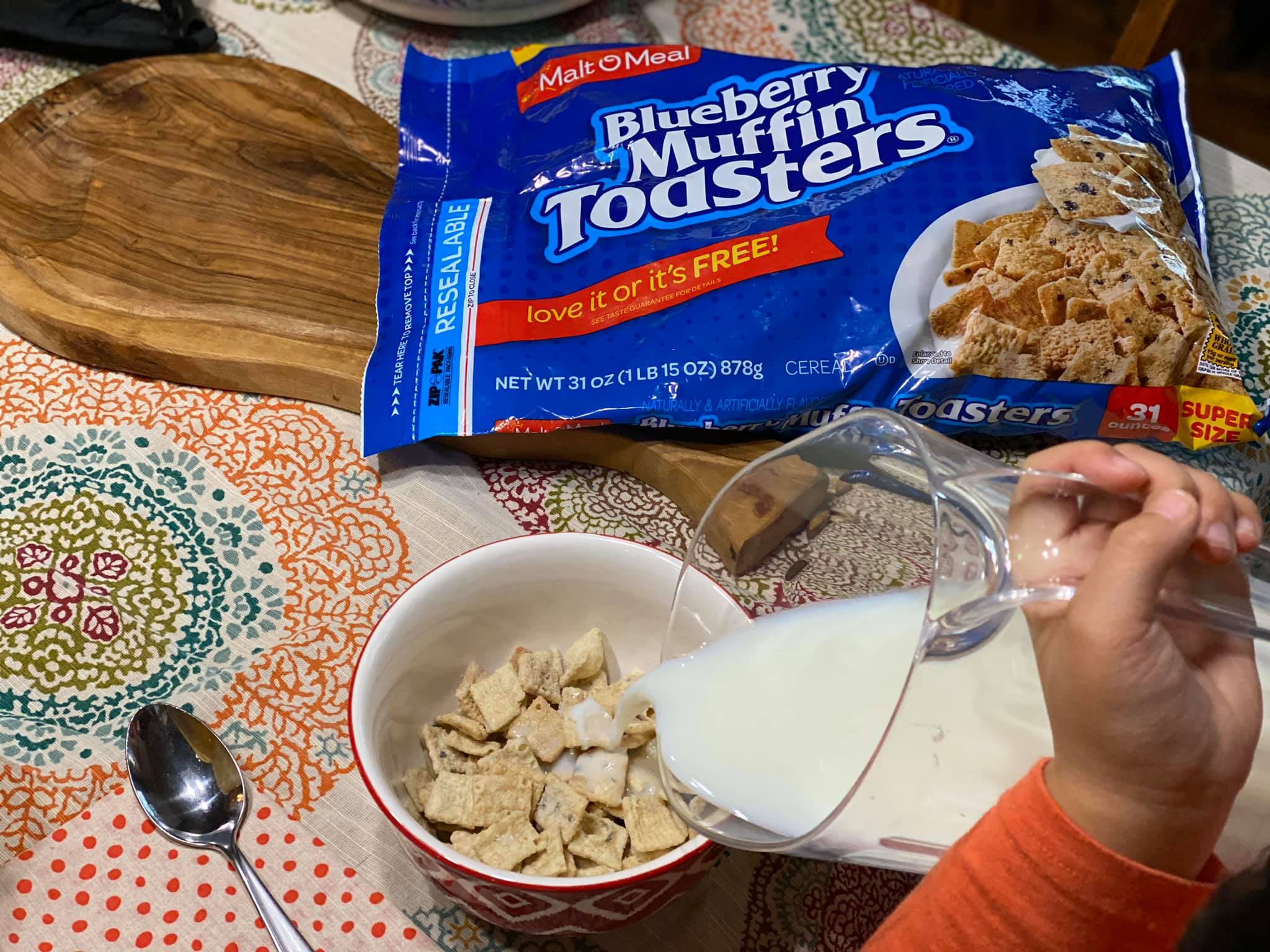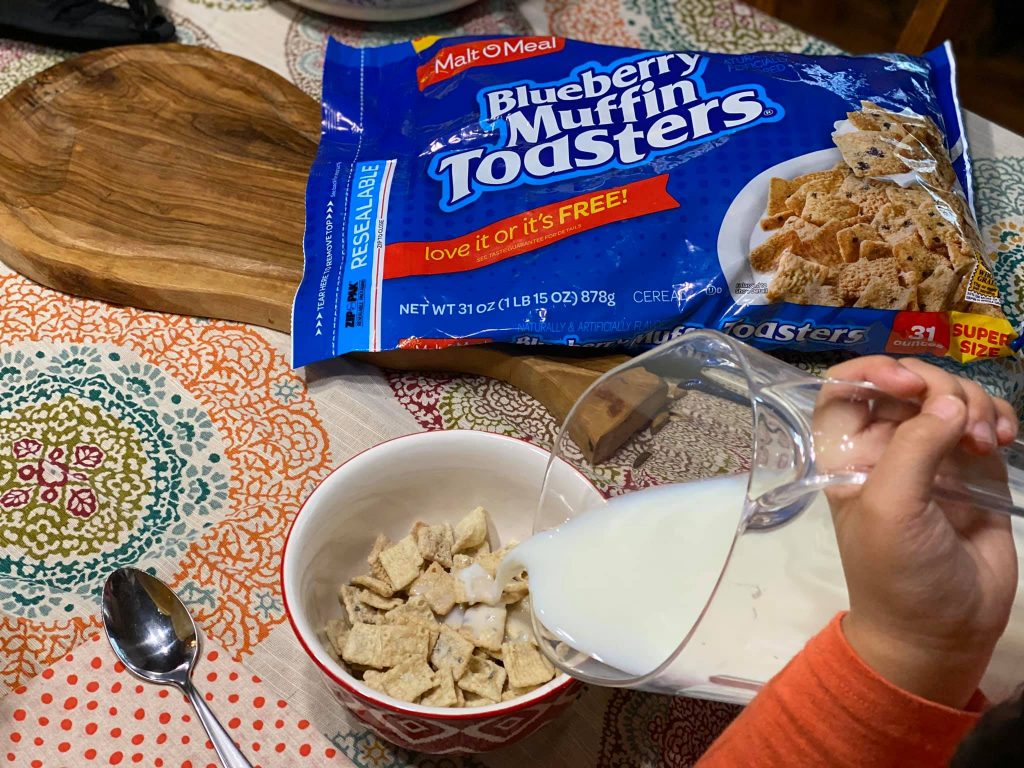 Blueberry muffins for breakfast on a regular basis don't pass this mama's idea of a balanced breakfast, but I've discovered something my kids enjoy just as much: Malt-O-Meal® Blueberry Muffin Toasters® Cereal. This cereal goes a long way toward making breakfast fun, and making breakfast fun goes a long way toward a good day all around. Start off your morning on a negative note and the day can just kind of tank from there, right?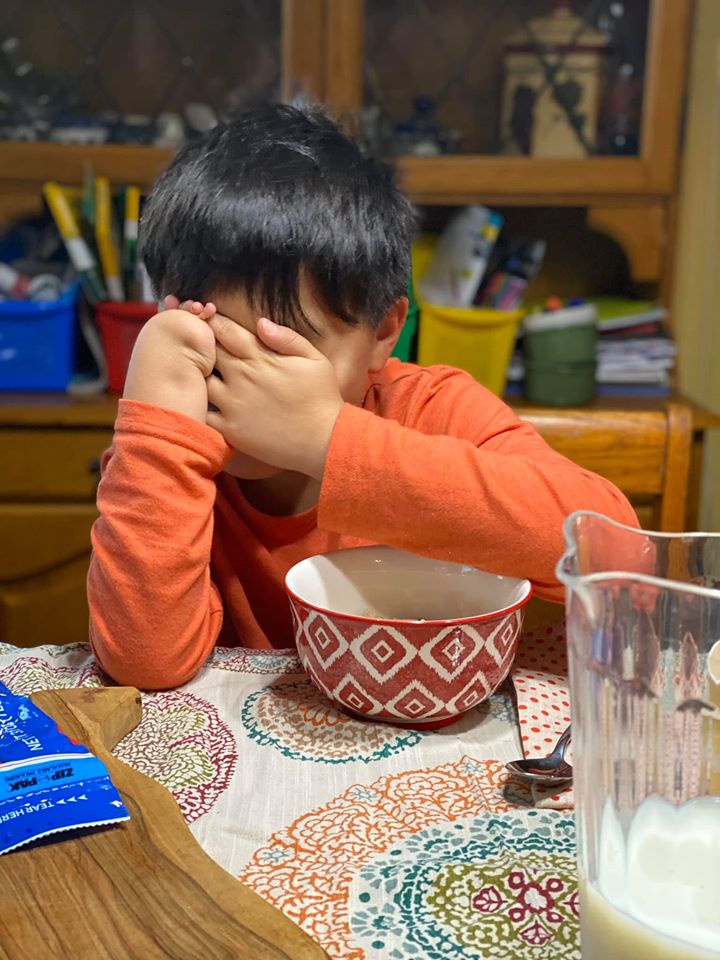 More about Malt-O-Meal® Blueberry Muffin Toasters® Cereal
If this sounds a little bit familiar to you, then you probably remember Blueberry Muffin Tops Cereal. Blueberry Muffin Toasters brings an old favorite back with a new name.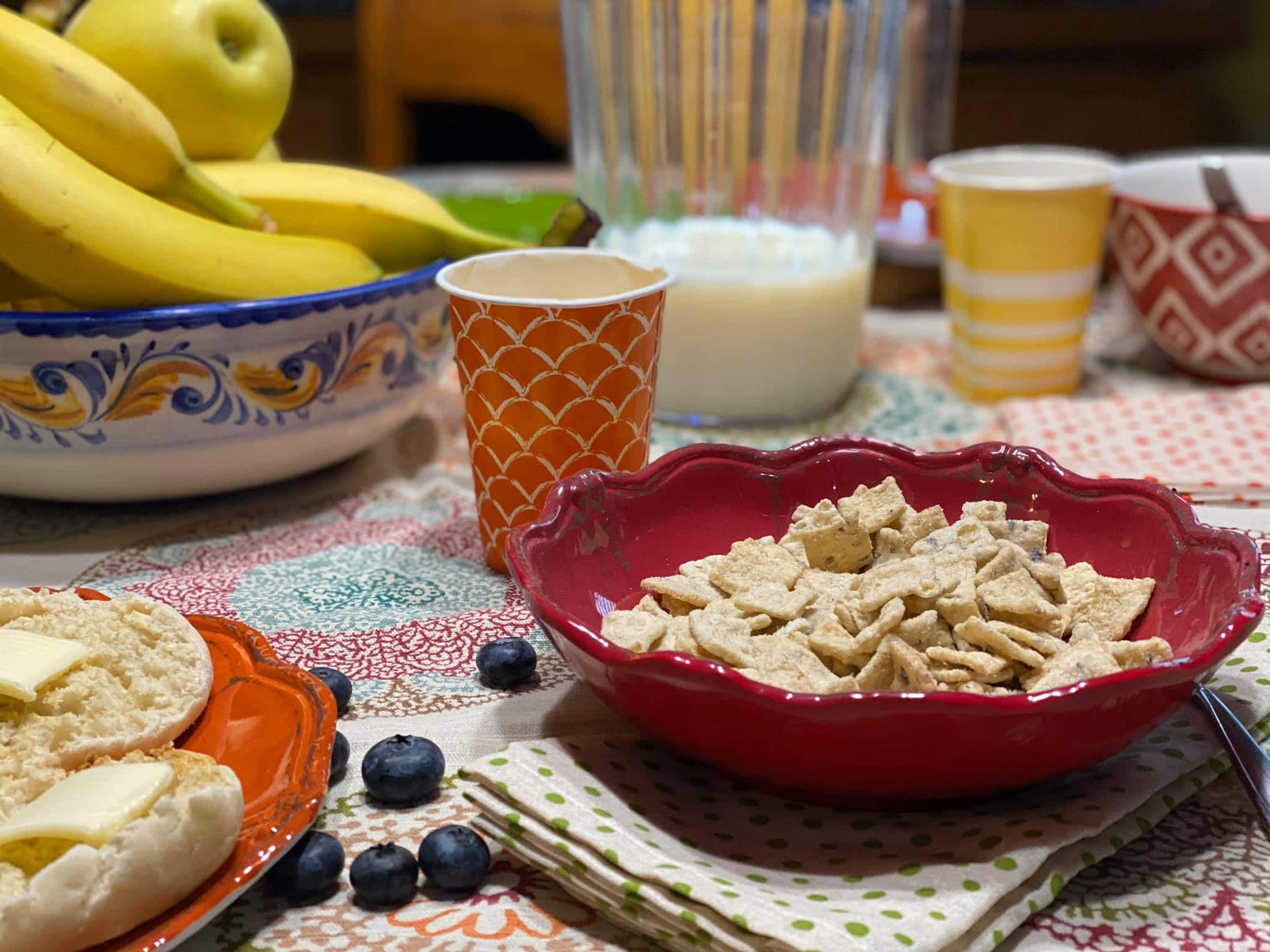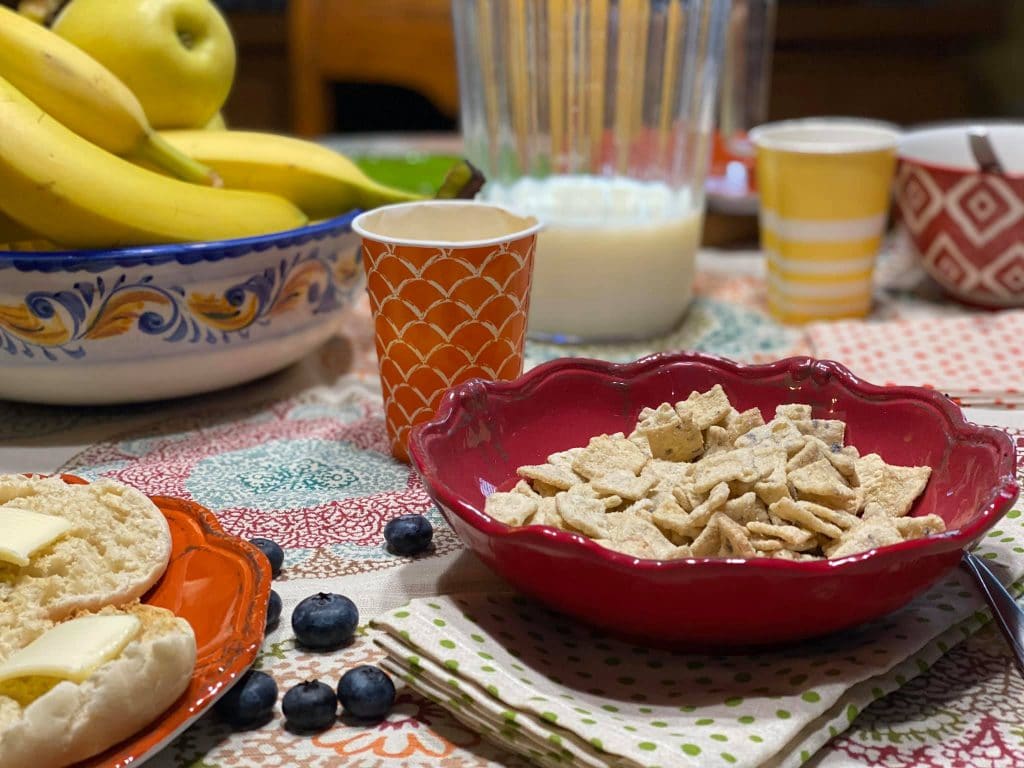 Malt-O-Meal Blueberry Muffin Toasters uses the original recipe of Blueberry Muffin Tops cereal, so you'll definitely recognize the great taste. This lightly puffed cereal is made with whole wheat and rice, and yes, they really do taste like blueberry muffins.
I don't know about you, but this is definitely a time of year when we need something extra in the morning to get us started. The winter blues are a real thing at our house, and maybe at yours, too. Colder weather that can lead to indoor recess (kind of a bummer if you're a kid) and the holiday bills rolling in can make this time of year kind of un-fun. Having something bright and blueberry-y can be exactly what everyone needs.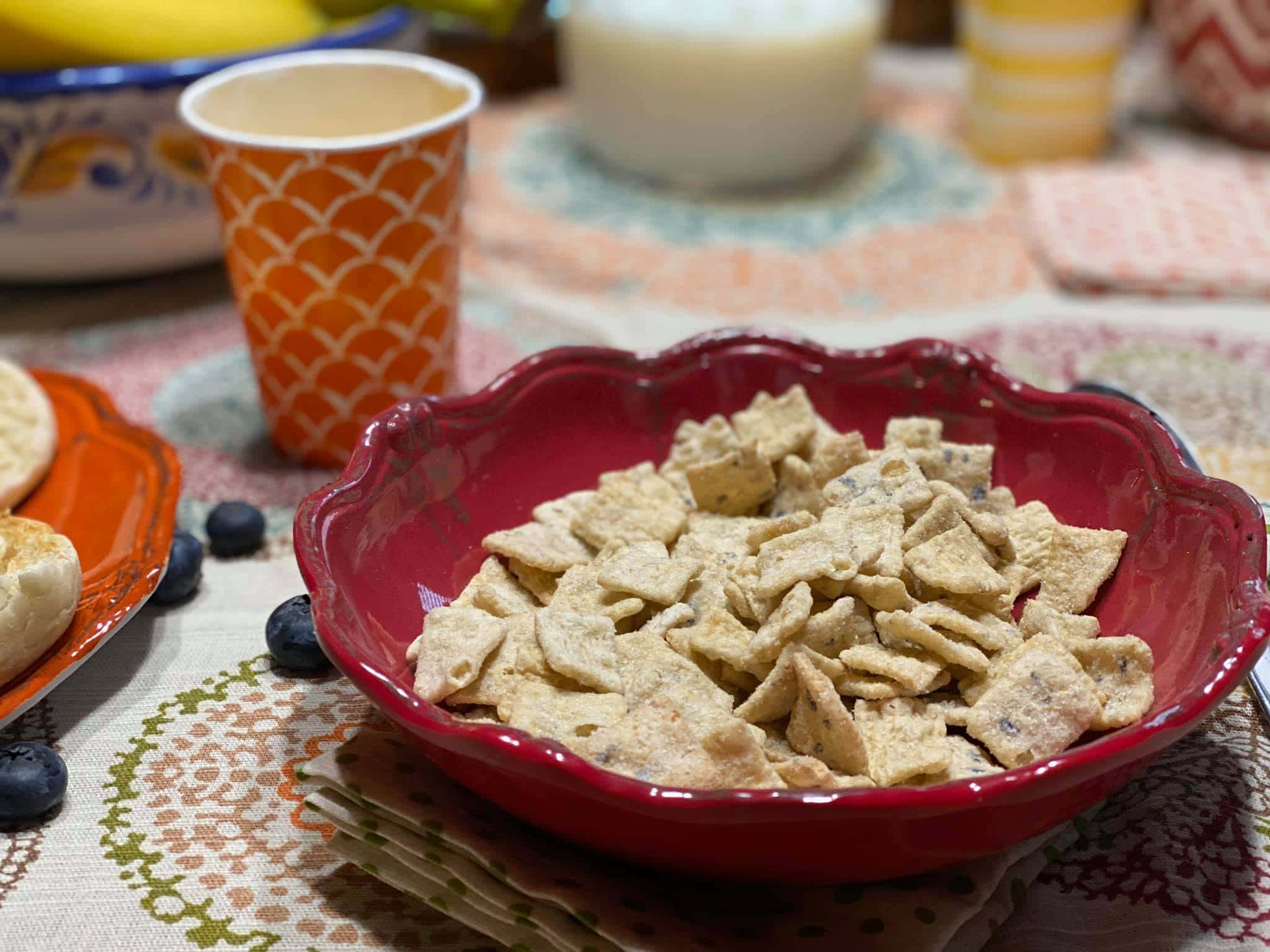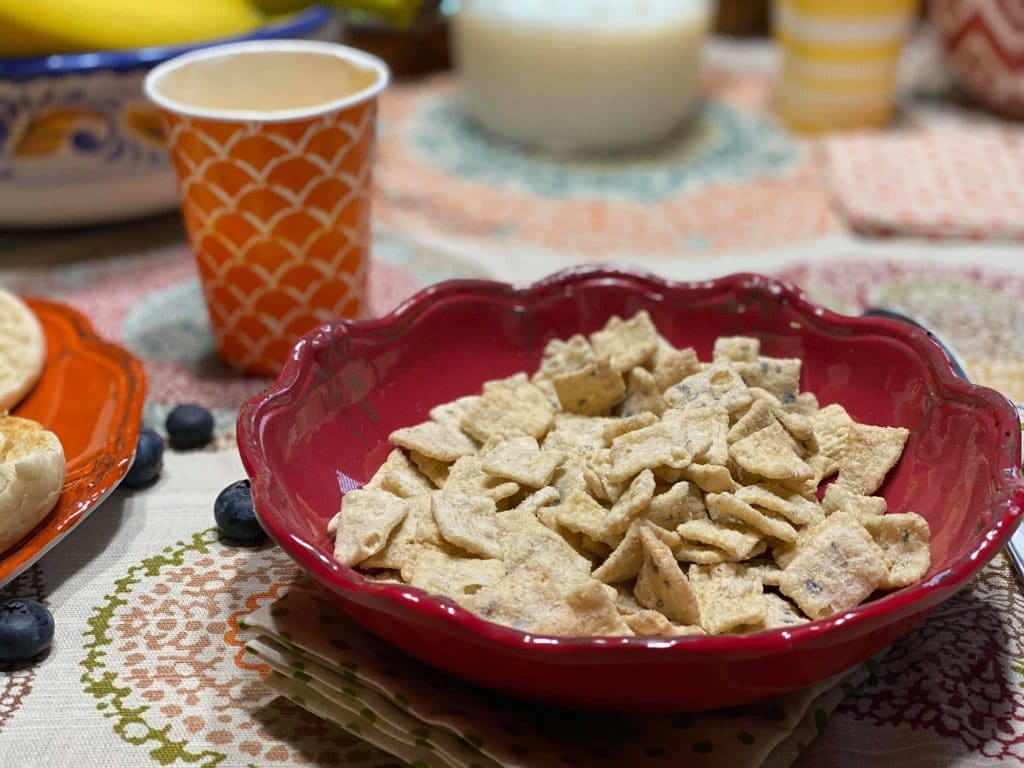 And yes, my kids LOVE these for breakfast, but Malt-O-Meal Blueberry Muffin Toasters are a breakfast everyone can enjoy.
More A.M. Survival Tips and How to Make Breakfast Fun
How to make breakfast fun is an important part of surviving the morning with kids, but here are some other tips to make things easier:
Wake Up Gently
Turn on your child's light a few minutes before you require them to get out of bed. Make sure all important "thinking stuff", like finding homework, permission slips, and sports equipment is done the night before.
Pick Your Battles
We try to lay out clothes and decide on breakfast the night before…that way we can skip drama about what shirt we're wearing or what to eat. I have let my child go to school in two sizes too small sweatpants when it was 80 degrees outside just to avoid a morning argument.
Kitchen Dance Party
One of the best ways to make breakfast fun is to turn on some music. Music is a real mood lifter and dancing gets your blood moving – both good things for people who have a hard time getting started in the morning. Pair some high-energy tunes with a breakfast everyone loves like Malt-O-Meal Blueberry Muffin Toasters and who knows? If you're not a morning person, you just might turn into one. Hasn't quite happened over here yet, but these mom hacks definitely make mornings more bearable.
Get Malt-O-Meal® Blueberry Muffin Toasters® Cereal for YOUR breakfast table
If you're looking for tips on how to make breakfast fun at your house, you need things to be as simple as possible. It doesn't get any simpler than Malt-O-Meal Cereals.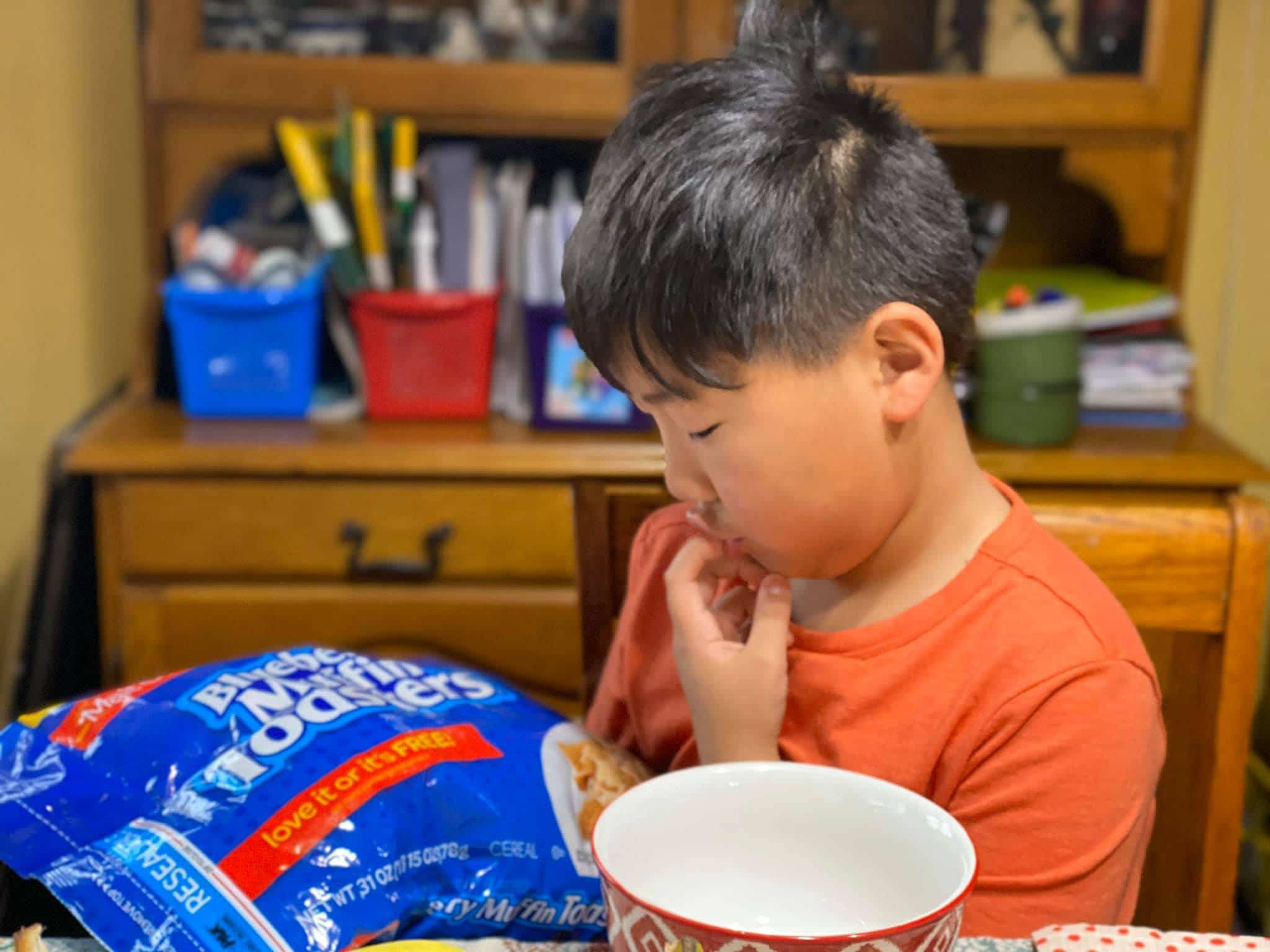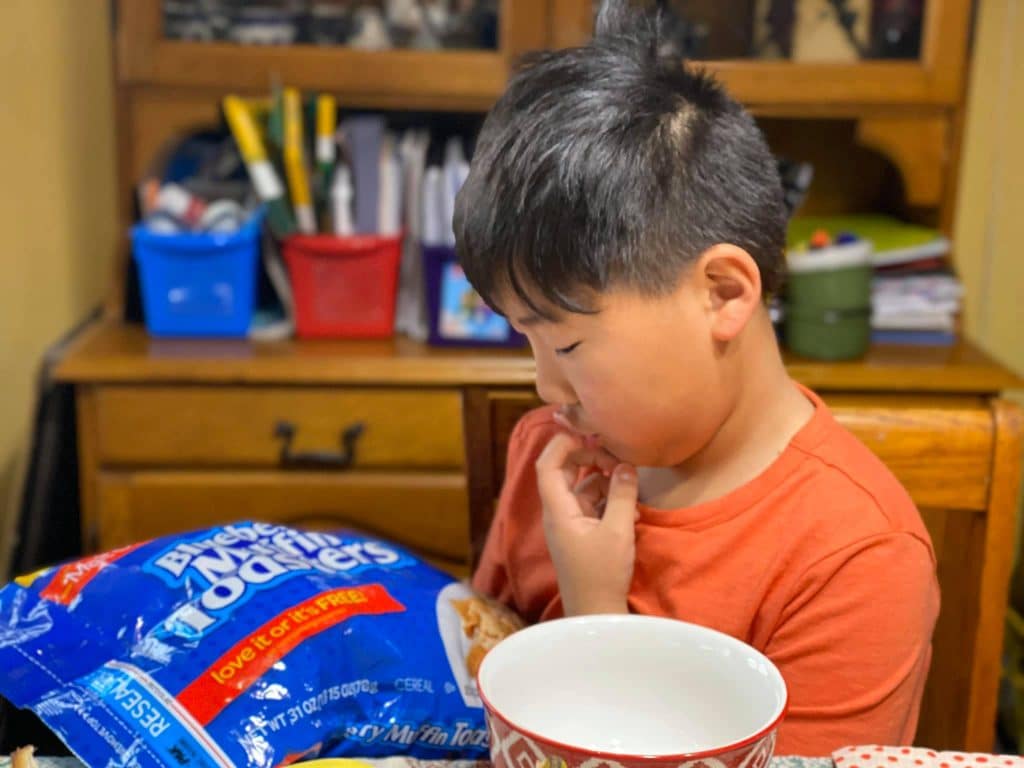 Blueberry Muffin Toasters are available in a 31-ounce bag and is a great value at a suggested retail price of $4.98.
One of the reasons I love Malt-O-Meal cereals so much (besides the fact that they're yummy and my kids love them) is that they use minimal packaging and can be easily stored in reusable containers.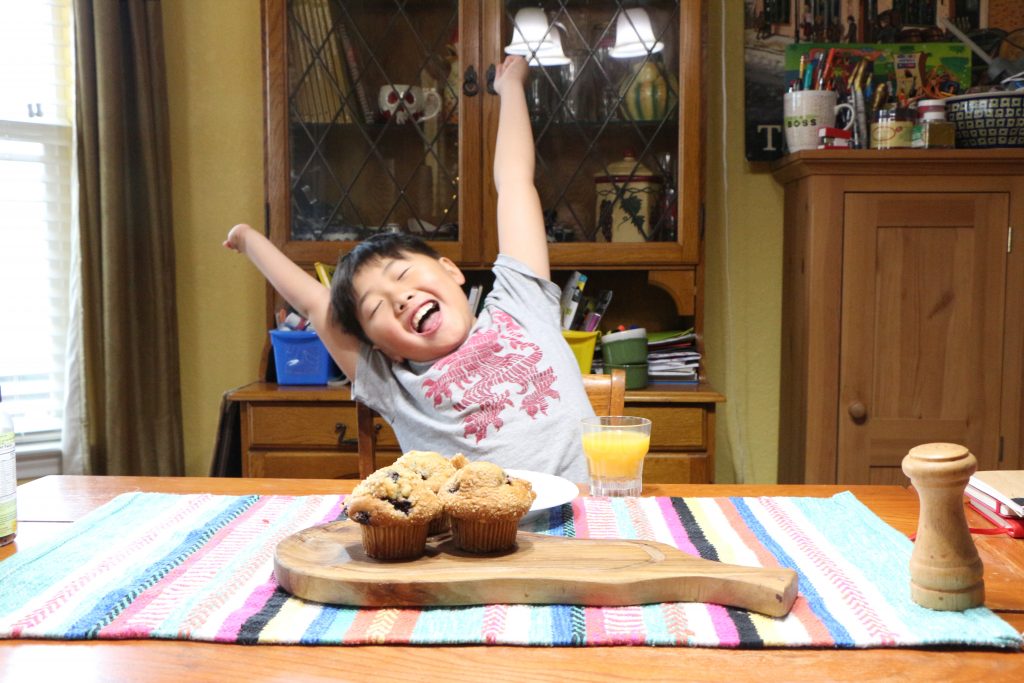 You can buy Malt-O-Meal cereals at grocery stores nationwide. Visit Malt-O-Meal Blueberry Muffin Toasters for more information, including where to buy.