Why You Should Listen To Your Mother
If I had a dollar for every time I've heard "mama knows best," or "just listen to your mother," well…that would be a lotta dollar bills. Like a stripper after a really good night where there were oodles of bachelor parties. That's a lotta dinero, ya'al.
But the truth is, we don't always listen to our mothers. We start out in life believing our moms know all the things. As we barrel towards our teen years, our mom's knowledge of the ways of the world evaporates as rapidly as the onset of teenage acne. "My mom just doesn't get it." We've all said it.
But the universe has a way of righting things.
Usually sometime in the land of our early twenties, our respect for mom's wisdom seems to gain momentum and by the time most of us hit middle thirties, we are again convinced our mothers know all the things.
I'm not sure why listening to our mothers is ever in question. Moms have super powers. They are finders of lost objects, makers of endless pieces of toast, kissers of many boo-boos and the sniffer outers of even the whitest of lies. What do you mean you washed behind your ears, I can see that dirt from all the way over here. C'mere, you.
There really isn't anything like momspeak:
Well now, if your friends were gonna jump off a bridge…
It's what's on the inside that counts…
Don't make me pull this car over…
Sleep tight, don't let the bedbugs bite…
And other great snippets of wisdom. So why is actually listening to our mothers such a battle sometimes? I wish I knew.
Speaking of listening to our mothers, I'm going to be in a show. I am! Have you heard of  Ann Imig's Listen to Your Mother Show?  It's motherhood with a microphone, a national show that comes to you live in  39 cities around the United States.  Is one in your neck of the woods?
When I sat down to make my writing/publishing goals for 2015, one of them was to be a part of the Listen to Your Mother experience. I got to chat with the lovely Susan Macarelli on one of her famous podcasts on Beyond Your Blog about my 2015 goals at the end of last year and Listen to Your Mother was on my list of goals. To listen to the podcast, click HERE. My part starts at 18:32.
My city – San Antonio – does not have a Listen to Your Mother Show, something I would dearly love to change soon. If you know me, you know I like a good project. Anyhoo..,my neighbor to the north (Austin, not Canada) has a show, so I sent in a piece, crossed my fingers, said my prayers, sprinkled some fairy dust and did some voodoo and lo and behold, the producers invited me to come and read it. I was just kidding about the voodoo and fairy dust. Maybe.
Austin is about an hour away from where we live (far North side of San Antonio) so Lee and I got up and headed out on a Saturday morning. This is me before we left. I might have been a teensy bit nervous.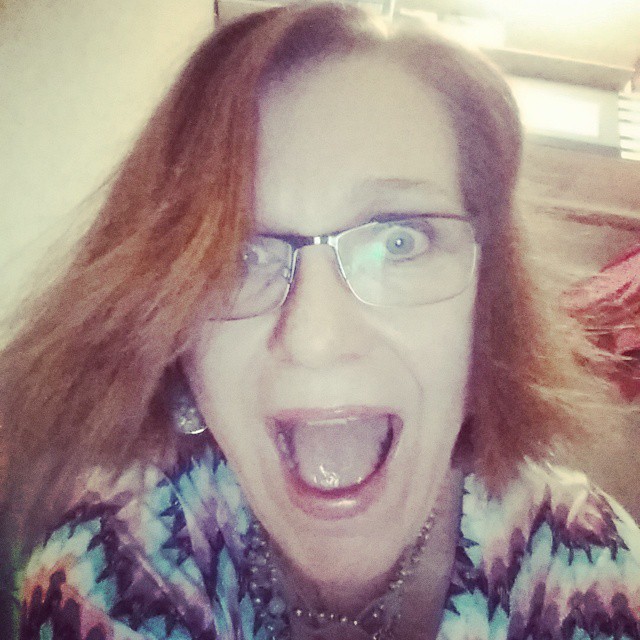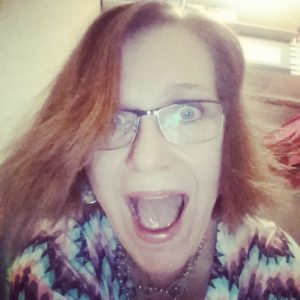 The audition was an amazing experience. The producers did their best to put me at ease, even though I was awkwardly nervous. I have vague memories of babbling about pre-audition dreams and how my eye sight was so crappy I had to print my audition script in an 18 pitch. When it became apparent I couldn't nervously babble any longer, I read my essay.
I told my story.
It was an amazing experience. I went away at peace because it felt damn good to be able to say I wrote something that I was proud to read out loud in front of writers that I look up to. I left my audition with some pep in my step because I knew I did my best, and also because it was liberating to read my words out loud. My audition piece is one of my most personal pieces of writing and some of those words…well…I've never said them out loud. To anyone. Until then.
Yeah, I wanted to make it in to the show, but I can honestly say I left my audition knowing it couldn't get any better. I didn't trip, drool or lose my place, which is pretty much my litmus test for a good day.
I told my story. And it was freeing.
As it happens, I get to tell it again. The producers were kind enough to pick my story, so I get to go live with 11 other amazing women in Austin, Texas on May 24th.
I get to tell my story.
If you live in our near a city with a Listen to Your Mother show, go. Buy a ticket.  Hear the stories.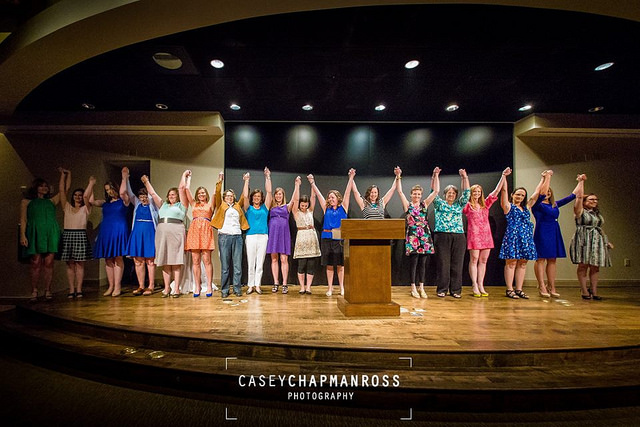 If you're a writer or someone with a story to tell, keep this in mind for next year. And, if you're in my neck of the woods and want to jump on the "Let's Bring Listen To Your Mother to San Antonio Bandwagon," call me. We'll chat.
Tell your story.  Oh, and listen to your mother.
Did you like reading this? Sharing is caring, people! Pin it to one of your favorite Pinterest boards, tweet it, or if you're really fancy, share it on G+, Stumble Upon or whatever the cool kids are using nowadays…I can't keep up. And, don't forget the old standby Facebook. You can also follow my Facebook and Twitter accounts. There are some share buttons below and if you clicked them…well, that would be just awesome sauce. Thank you!