How to survive a water park with kids
(This post may contain affiliate links. Read my full disclosure.)
This post was sponsored by Drive Shop and Mitsubishi, who graciously allowed us to drive one of their awesome vehicles for a week. The opinions and the (hopefully) awesome water park tips are all mine. 
I know everyone is in back-to-school mode, including us, but we're still squeezing the last bit of juice out of summer. When you live on the surface of the sun like we do, the water parks are open a bit later in the season.  I live in Texas, people, where our September weather can get up into the 100's.  There's pros and cons to that. We get to do outside stuff much later in the year than our neighbors to the north but it's often so hot we don't want to go outside.
Getting ready for 'meet your teacher!' We decided to spend our last official day of summer vacation enjoying some family fun and sunshine. Also, the Outlander Sport had plenty of room for the massive amount of school supplies two Kindergarteners need to start school…including the 52 sticks of glue.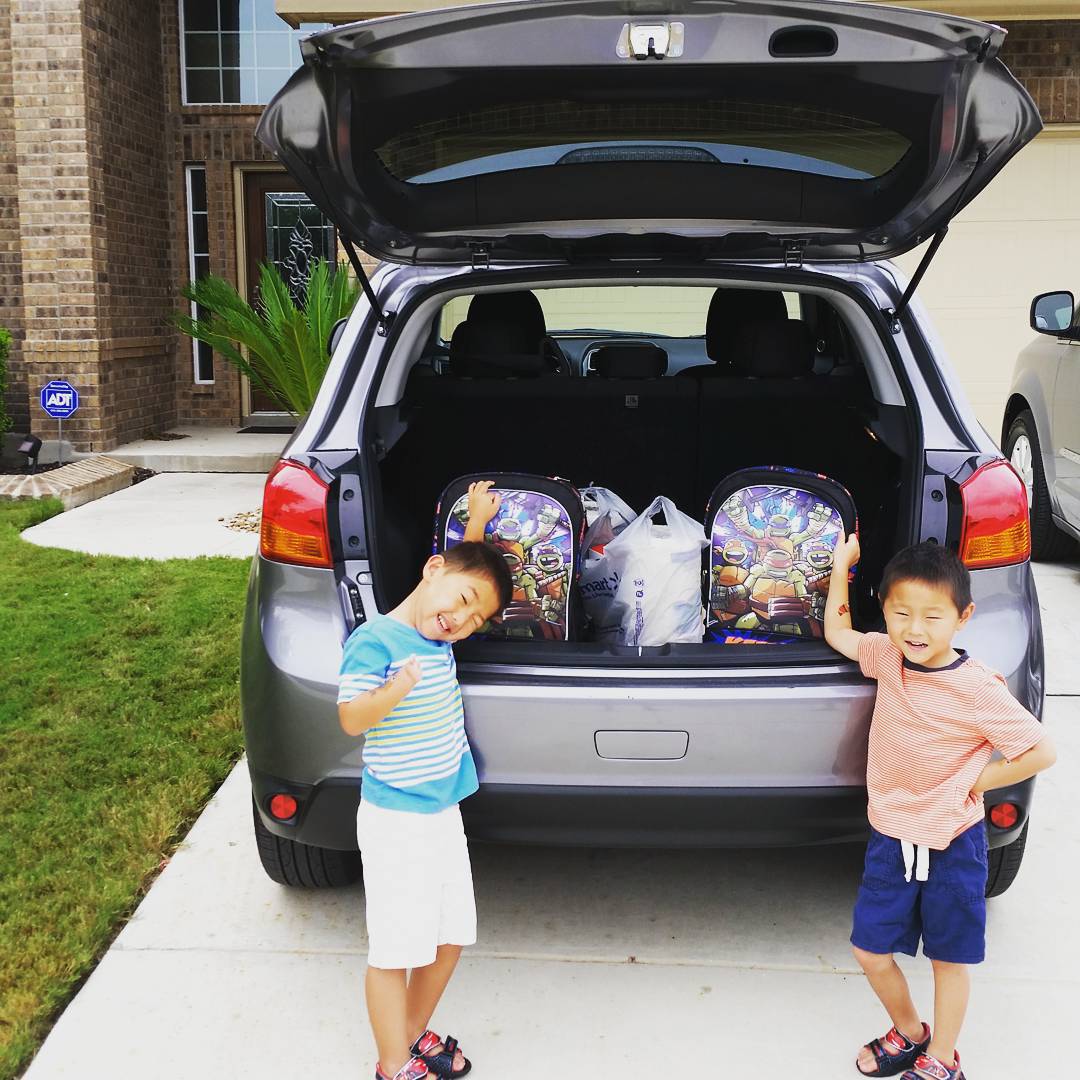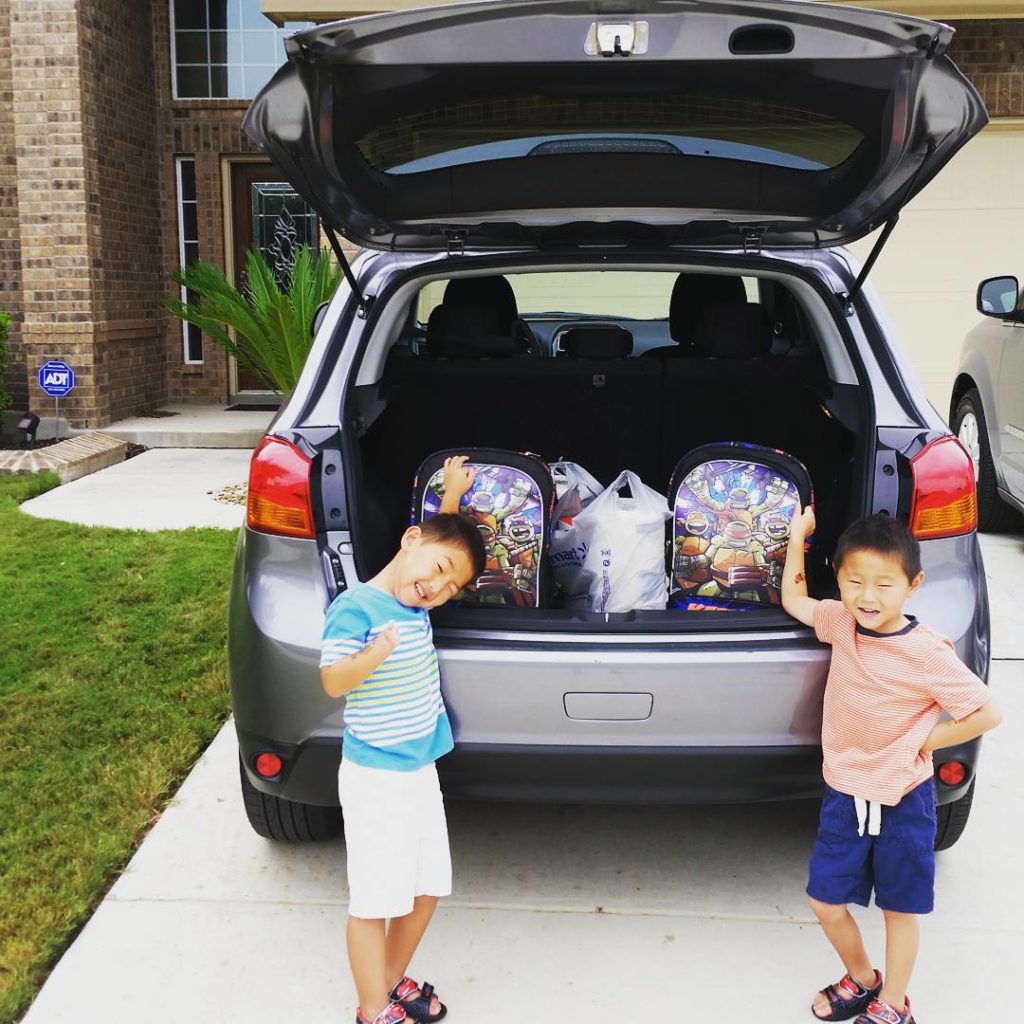 Anyhoo…this is coming a little bit late in the season for some, but my family has been taking advantage of our Six Flags Fiesta Texas season passes this summer. We've pretty much been hanging out in the water park during our last couple of visits because it's really just that hot outside and the water in the waterpark is nice and cool, not like the large bathtub that some people call our neighborhood pool.
I've come up with a few tips for taking young kids to a waterpark…if you're planning some splashy good times in your late summer with your small humans, maybe these will help you out
1. Go on a weekday when the parks are less crowded.
2. If you can't make it on a weekday, get there early. We shoot for being in line to get into the waterpark 10 minutes before it opens…of course this never happens because kids but we try. The waterpark at Six Flags opens a little bit later than the actual park, so we factor in drive time and standing in line to get in to the park time. We are usually able to snag decent seats in the shade and enjoy some pool time before things start getting crowded.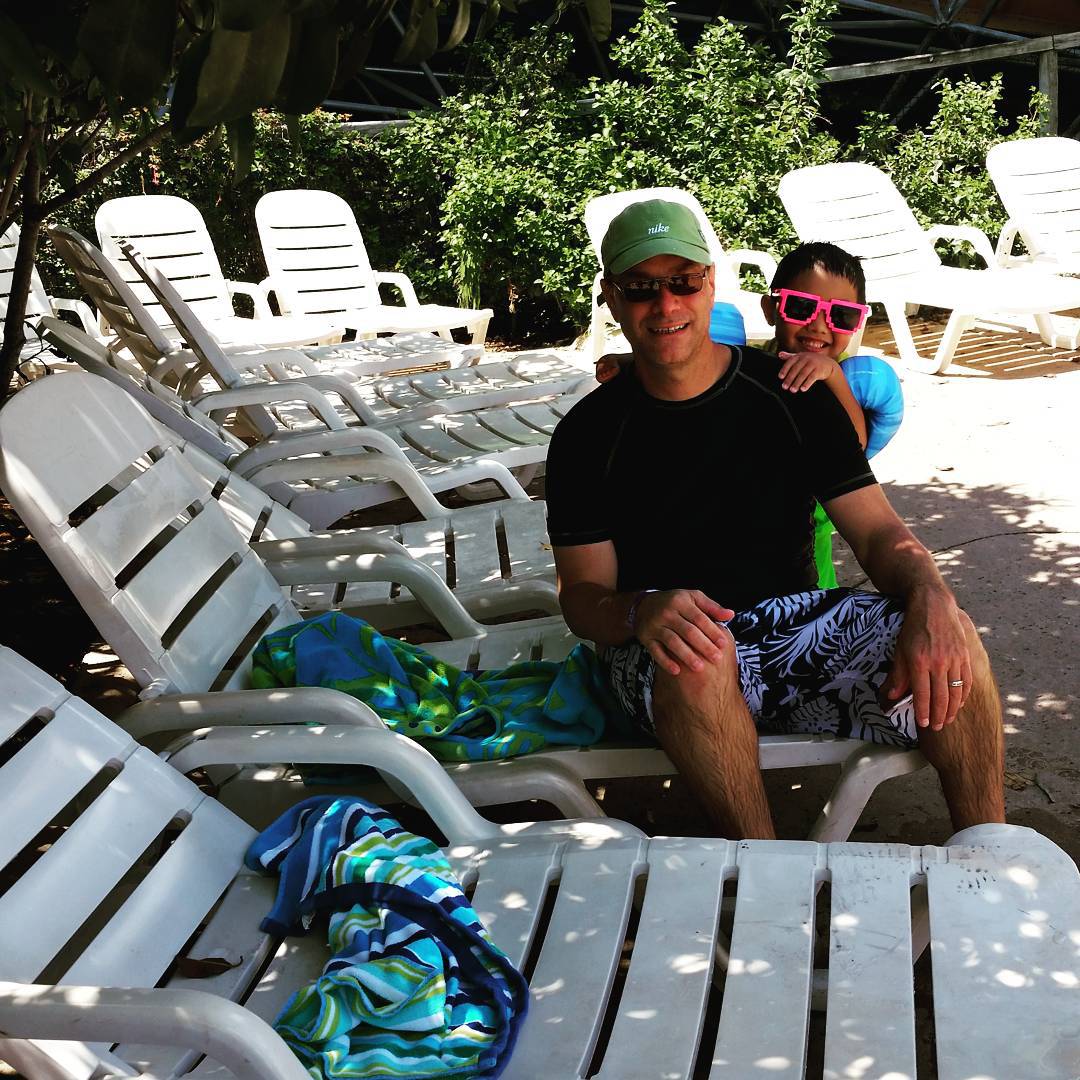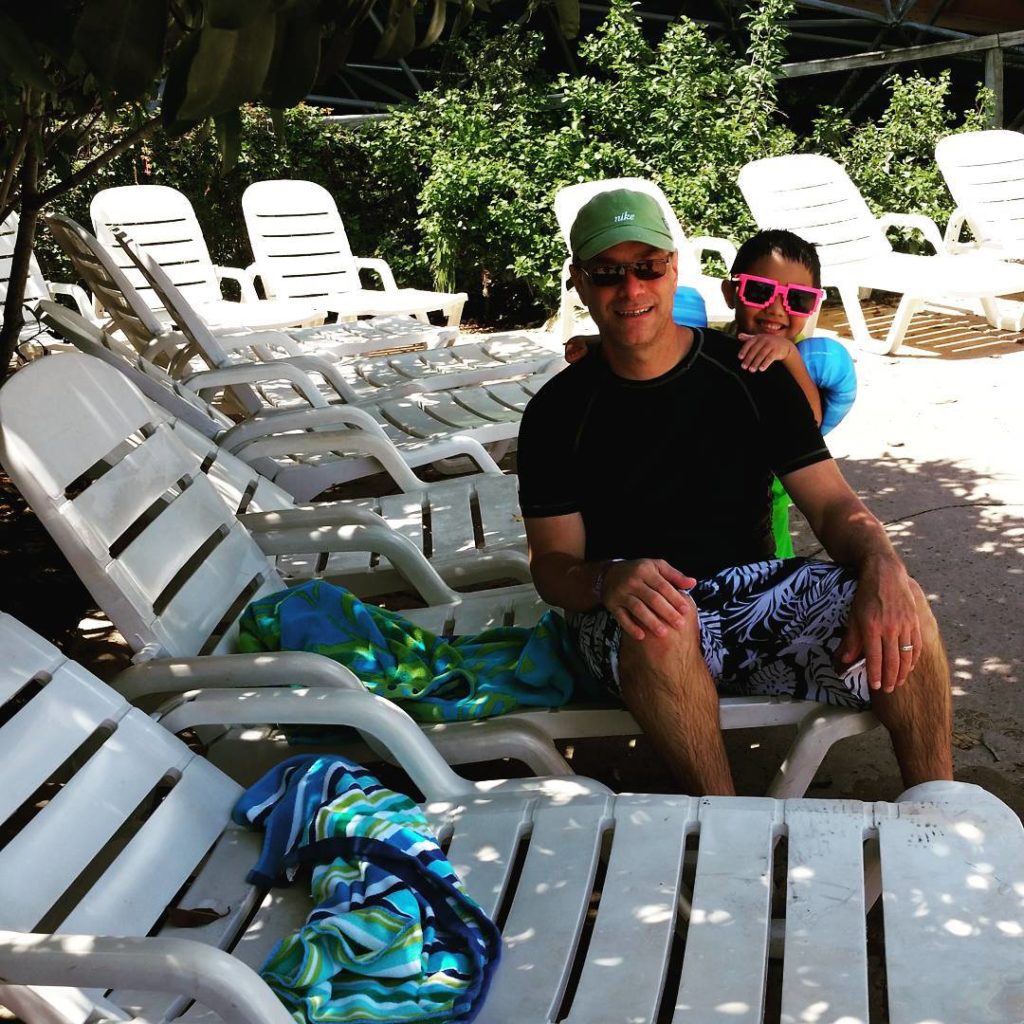 The 2015 Mitsubishi Outlander Sport is a great car for family fun. The trunk holds all of our kid paraphernalia and there's plenty of room in the back for two booster seats.  It's very smooth and if I were Paula Deen I would say it drives "like buttah."  It's got all the bells and whistles, including a push button start which I think is the neatest thing ever. I loved driving this car!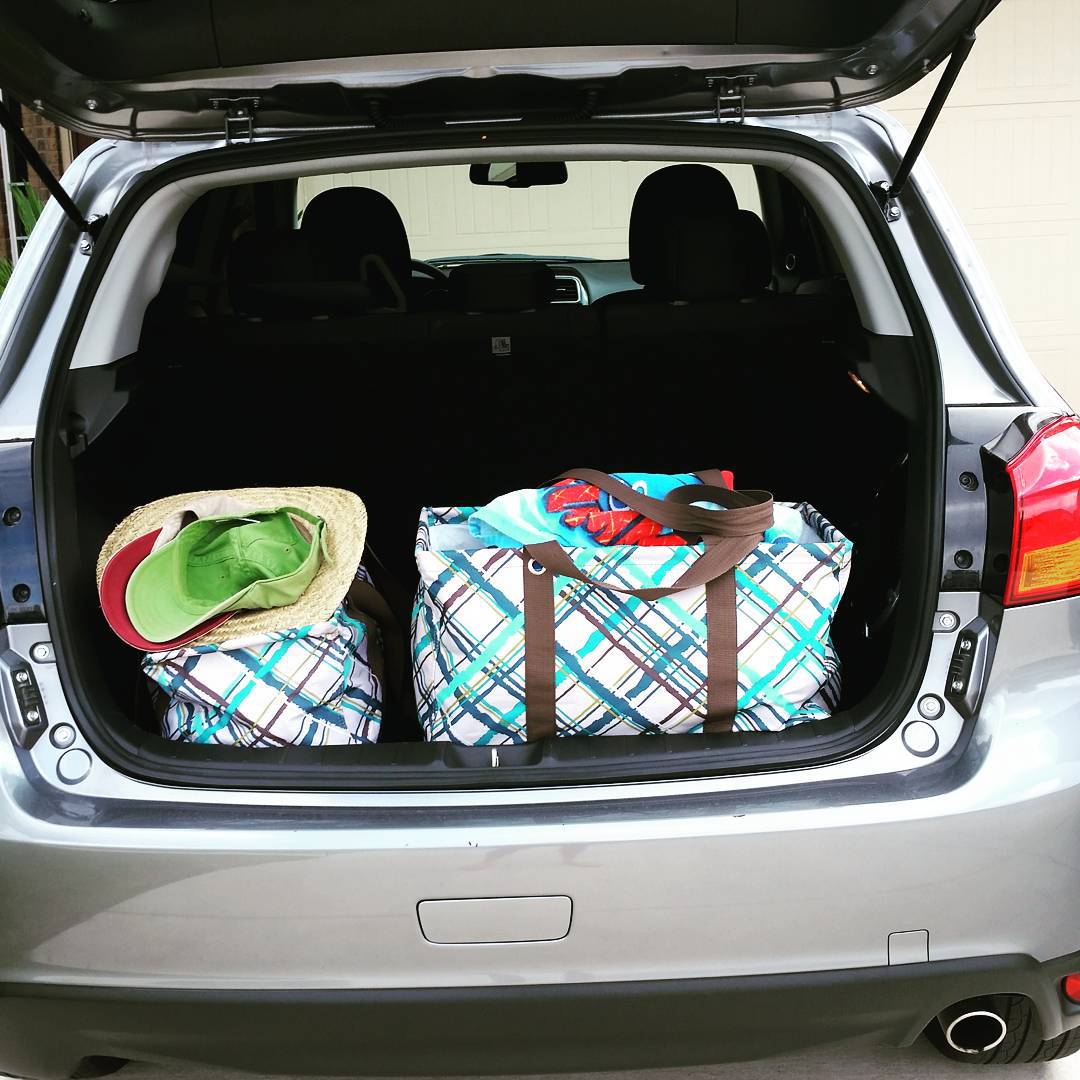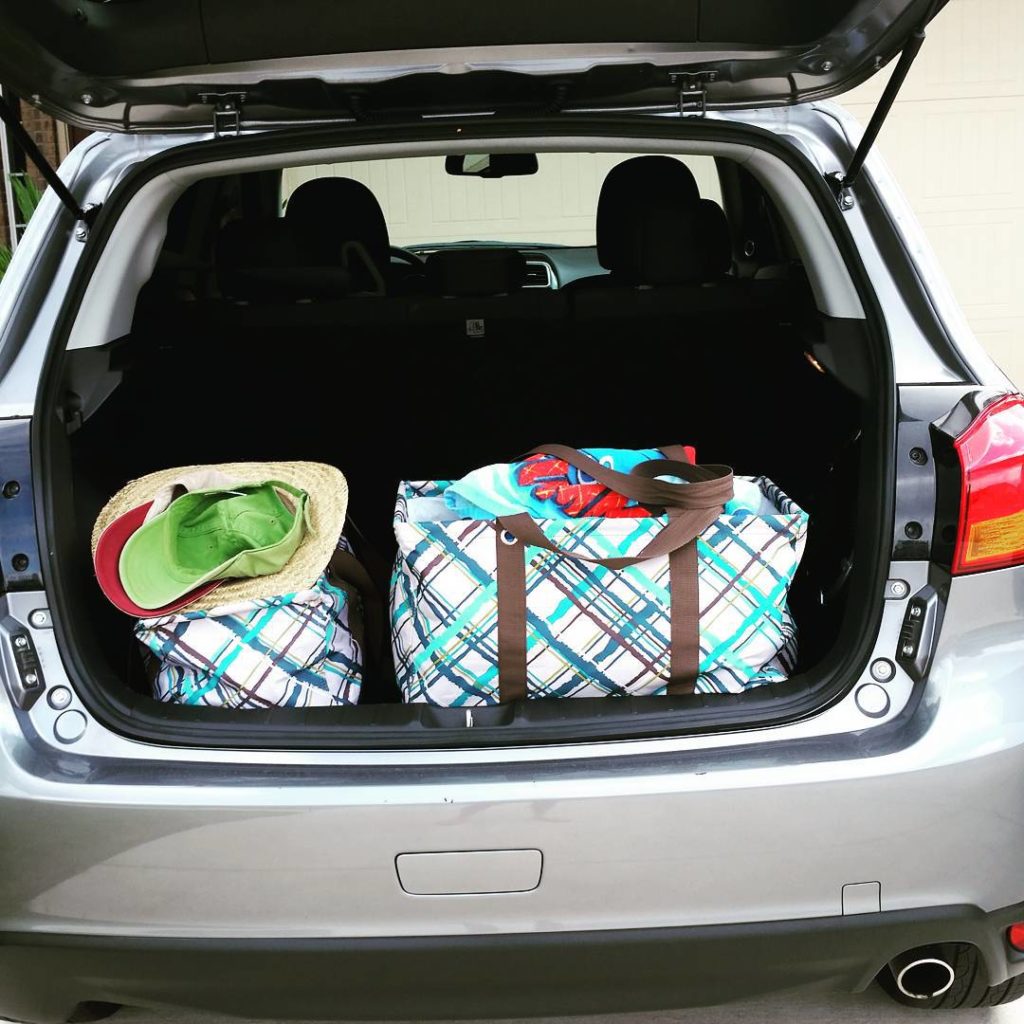 3. Do your homework. Scope out the park online and ask around. Know what amenities they have (and how many vital organs said amenities will cost you) and what you're allowed to bring in with you. Some water parks have an option to load money on a wristband so you don't have to deal with wet money or keeping track of a debit card while you're in the water, which is pretty cool.
4. Pack your bags the night before. Totally obvious, but make sure you've got your towels, sunscreen, water shoes and whatever else you're taking with you all set to go so that you're not scrambling for it in the morning. If you forget something, there's probably a place that sells just about everything you could need inside the water park but it will be marked up about 7,594 percent.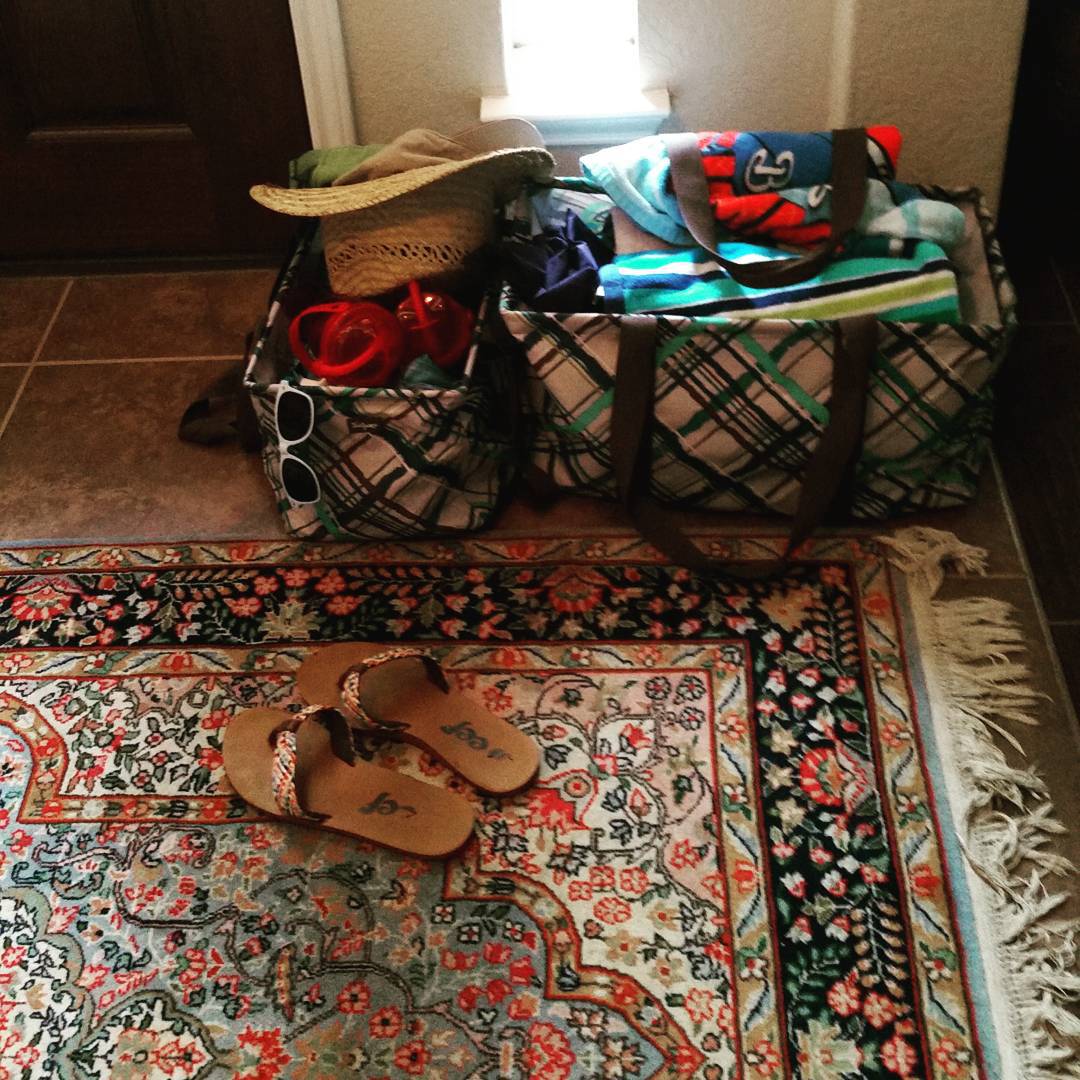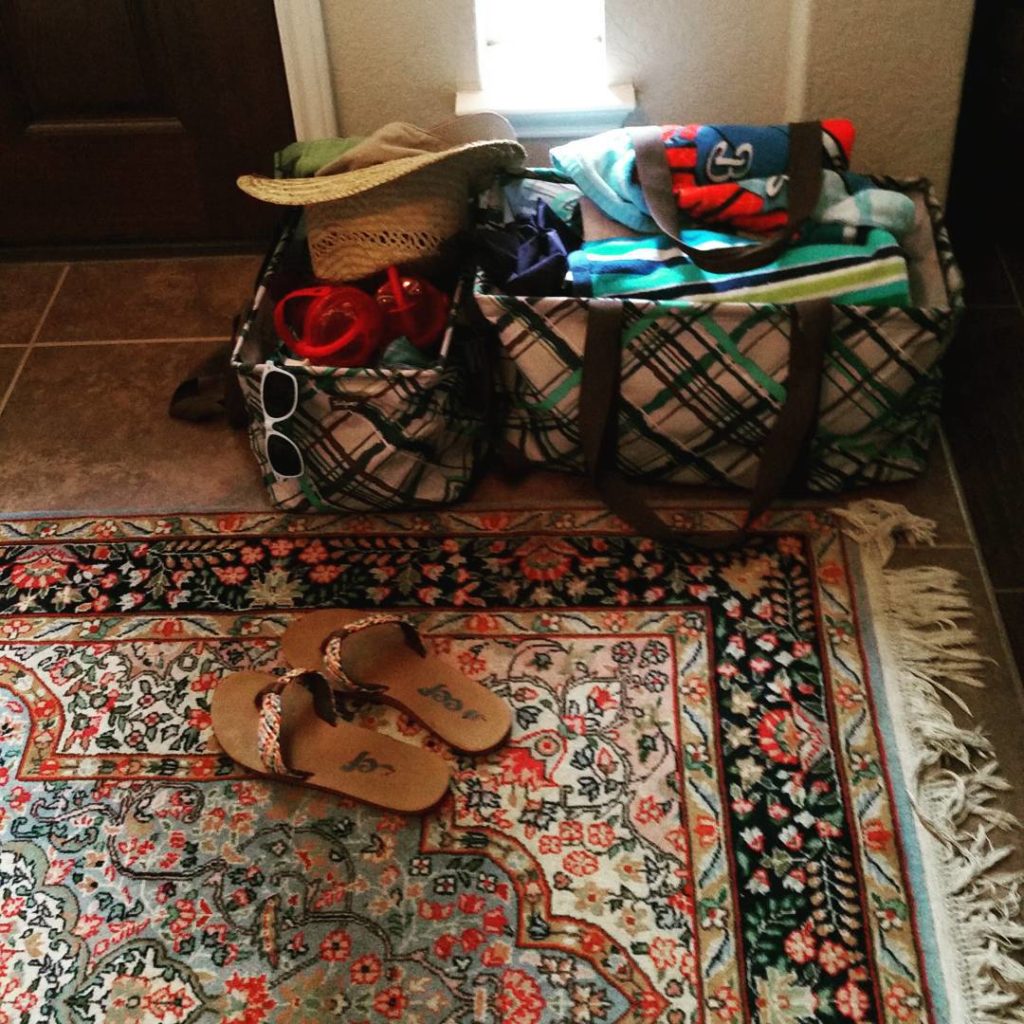 5. Take plenty of plastic bags – sandwich sized ones for phones and wallets and larger ones for wet suits, if you're planning on changing for the ride home. Although we don't take our money and phone into the area where the water attractions are, we keep them double-bagged in the locker because they might get shoved up against a wet towel…or accidentally get wet by some other means…because hello…it is a water park, after all.
6. Floaties or life jackets for young children. Even if your kids are so-so swimmers, consider using these for a day at the water park. They're in an unfamiliar environment, most of the attractions involve moving/rushing water, and as much as you hope you'll keep them close, there are crowds and the possibilities of getting separated.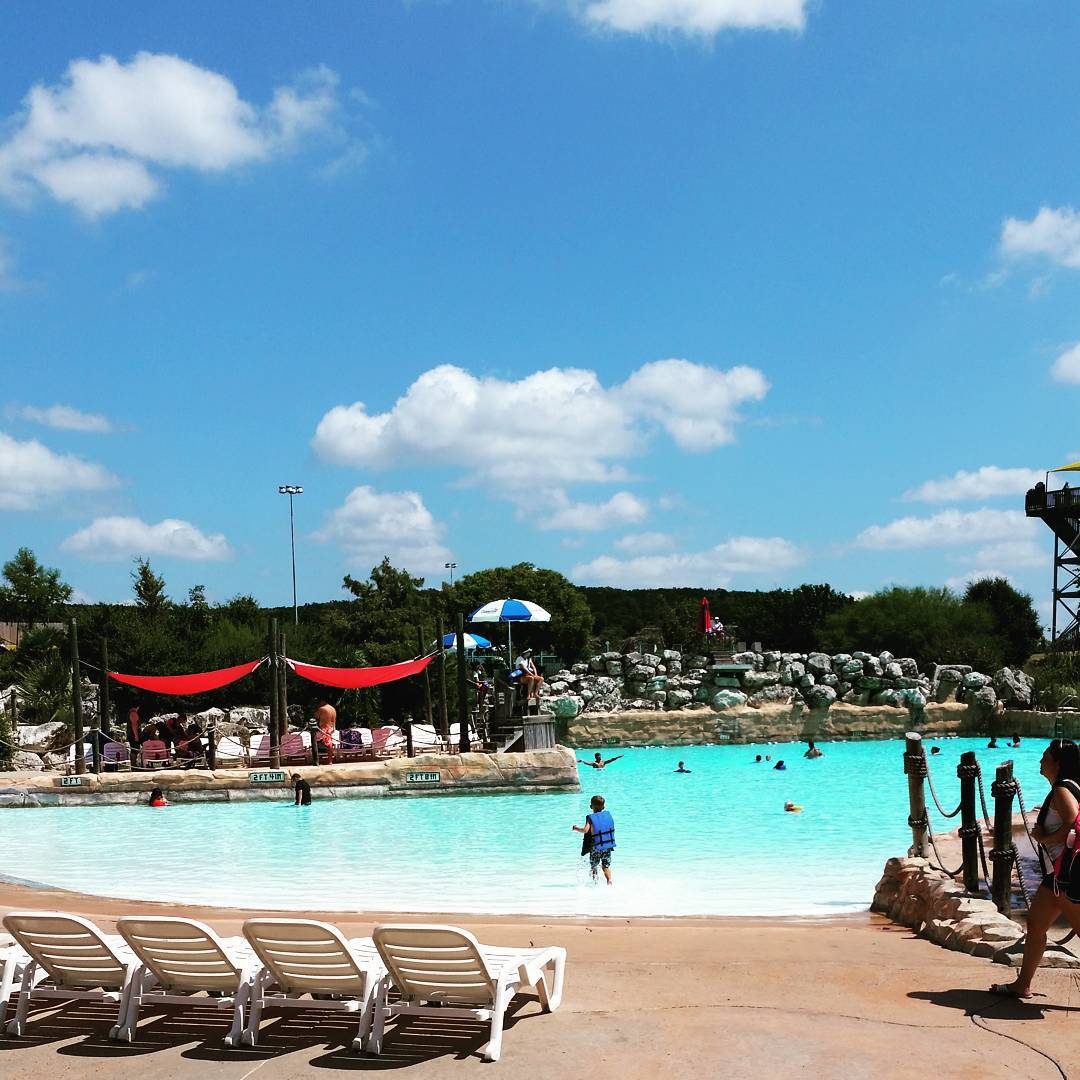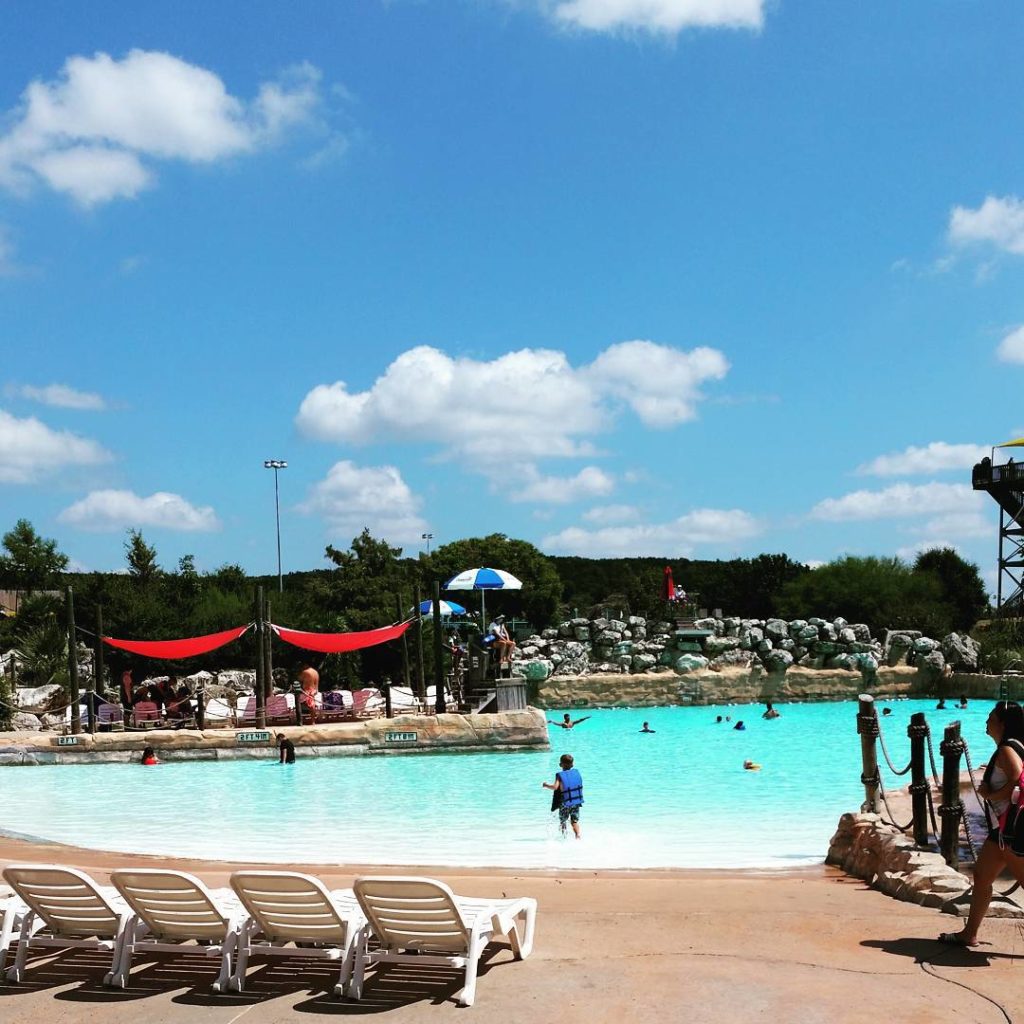 7. And last but not least, chose your swimwear wisely. If you have a string bikini kind of body and little kids…well, let's be real. I pretty much hate you. Kidding. Not really. Anyhoo…if you're going to be on water ride or in a pool with kids that grab onto you, wear a bathing suit that stays put. My cute flouncy little swim skirt that sits low on my hips might hide some of the imperfections of my thighs but one tug from a 5-year-old hand will cause me to get much more up close and personal with other people in the water park, if you know what I mean.
We really enjoyed driving the Mitsubishi Outlander Sport. It makes a great family get around vehicle. If you're in the market for something comfortable, good looking and fuel efficient, you should give one of these a test drive. This is a sweet 4-door with a roomy trunk space which came in handy hauling all of our stuff around. The Outlander Sport has a thumbs up from the Robbins family! As you can see, we're still hanging on to our summer, bare toes and all!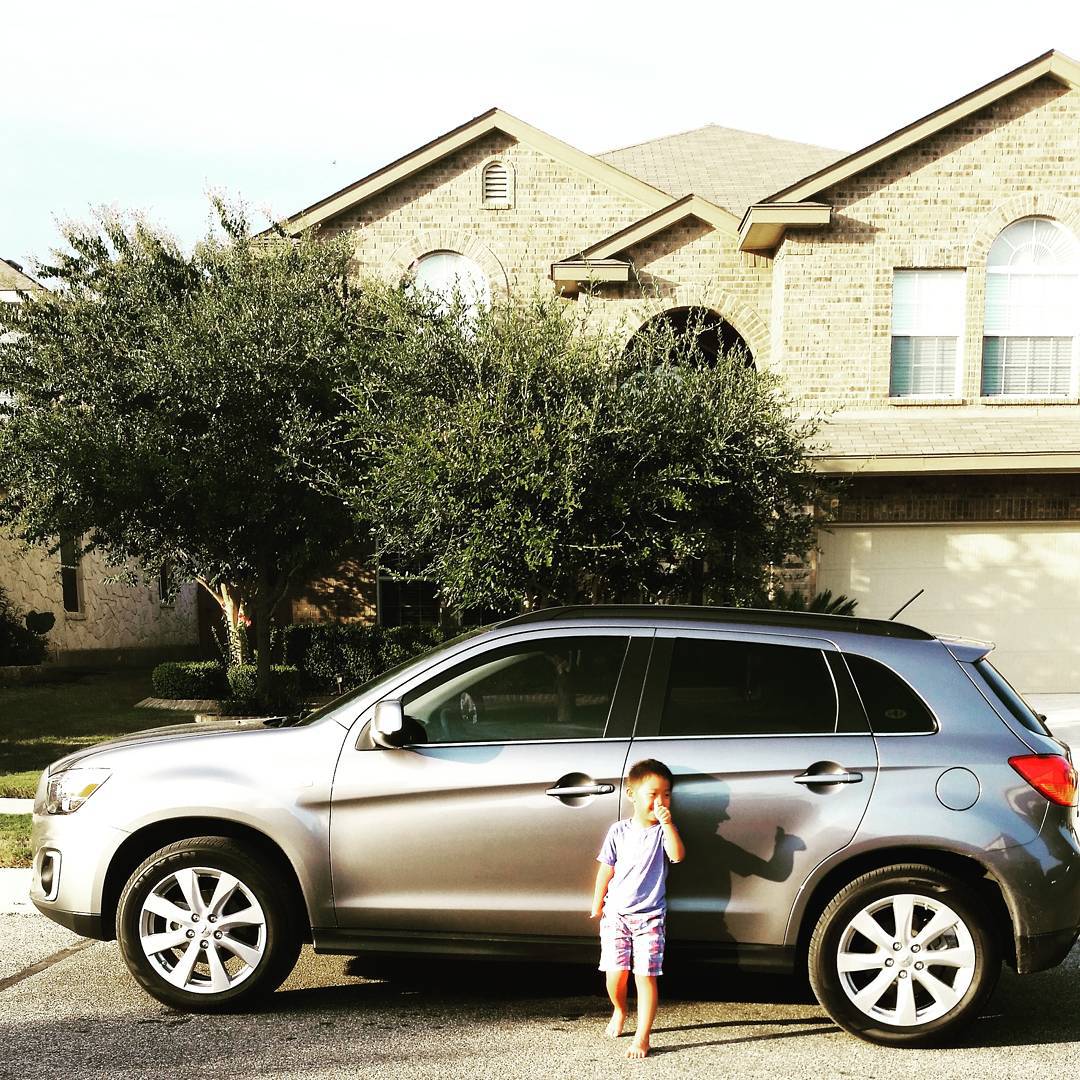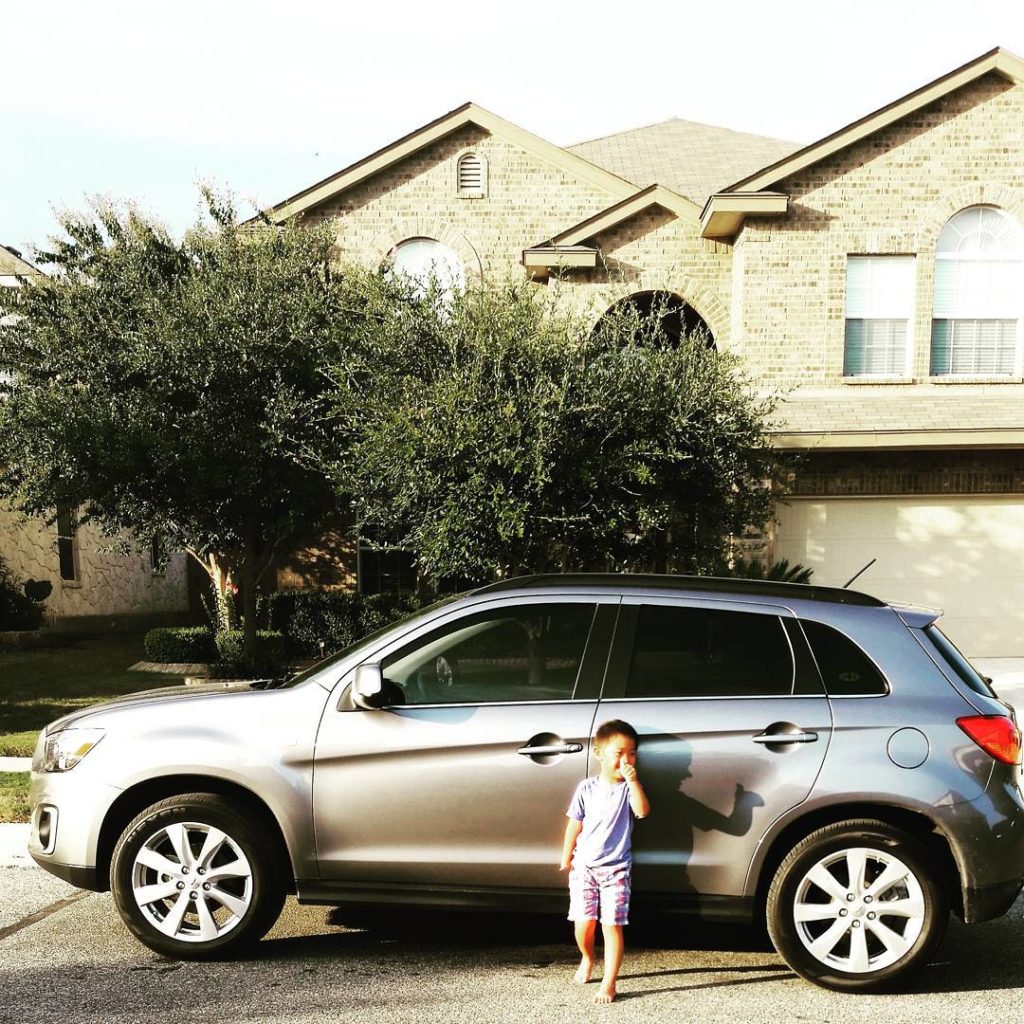 Thank you for reading! Please follow me on Facebook and check out my Parenting Survival Tips board on Pinterest!
Follow Ripped Jeans and Bifocals's board Parenting Survival Tips on Pinterest.
Click the button below to vote for me once daily! Thanks for reading!