Personalized Gifts for Adoption
Adoption Gifts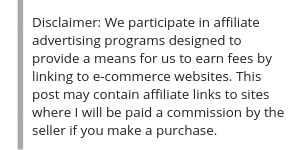 Did you know that you could find unique adoption gifts on Etsy.com, including personalized gifts? From ornaments to mark milestone years and custom jewelry items to personalized apparel for the whole family and keepsakes, toys, and books for the children, the gift shops at Etsy offer a wide variety of gifts perfect for celebrating adoption.
Personalized Gifts
Because each gift shop within Etsy is owned by an independent creator, there are so many options for personalized adoption gifts. Here are a few ideas for personalized gifts:
Adoption date
Names of all of the family members including the adopted child or children
"Mom" and "Dad" for new parents
The child's or children's name
The word "family" in the child's birth language
Adoption quotes are another great idea for personalized gifts. Whether you're looking to commemorate bringing a child into your own family, or you're looking to find a gift for a friend who has adopted a child, adoption quotes can help you personalize a gift. Add an adoption quote to one of these gifts from Etsy:
The cover of a photo album or scrapbook
A bracelet
A charm for a necklace or bracelet
A photo frame
The edge of a blanket
The ear of a stuffed animal
Gift Shops
The gift shops at Etsy are filled with great ideas for adoption gifts and inspiration for unique personal touches to make each gift special. While some of the gift shops are dedicated to adoption gifts, others sell a variety of gifts and keepsakes for birthdays, weddings, and other big life events.
Visit Etsy and browse through the gift shops for adoption gifts.
Did you know…
Amazon's Baby Registry has an adoption option when you sign up. If you are in the process of adopting, sign yourself up! If you know someone who is adopting, share this with them and help them sign up.