Throughout a lot of my posts you will see the term "virtual twins".  You might be asking yourself "what in the heck does that mean?"
My 2 youngest kids were adopted from China.  We adopted Z in 2012.  He was 26 months old.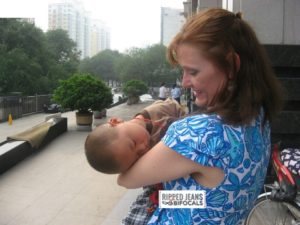 The picture above was taken about an hour after I met this little guy.  I was delighted to meet him after waiting for almost a year (that's how long the paperwork took; it was hard).  He did not feel the same about me.  He gave me some major stink eye and then screamed when I tried to hold him.  He cried himself to sleep and when he woke up, he seemed resigned to my continued presence.  Today, he's pure sunshine.  He's a combination of stubborn and sensitive, with a joy for living that shines through in all he does (unless he is throwing a tantrum, then not so much).
We decided to adopt again shortly after  Z became part of our family. K entered our life in August 2013.  He was 3 years old. Toddler adoption is not for the faint of heart, people.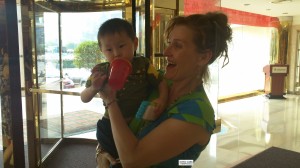 K and I had known each other a whopping thirty minute at the time this picture was taken.  His nanny from the orphanage was nearby and he thought I was just some nice lady with fun snacks.  The early days were rocky but I'm not sure I even remember what life was like without him. He's a tenacious, self-proclaimed funny man who wows me every day with his resiliency and love of life.  He laughs like Pee Wee Herman, tells me I'm pretty and thinks helping me set the table is the coolest thing ever. 
The boys are are four months apart.  They are not biologically related and while we do not tell them they're twins, their relationship has the same dynamic.  They share everything and spend every waking (and non-waking) moment within ear shot of each other.  They play together very well about eighty percent of the time, fight about ten percent of the time and ignore each other the other ten.  During the few times they've been apart over the past ten months, they've moped until they've been reunited (mostly because I think they're afraid the other one is getting something they're not).
For this mommy, the work, the back aches, the joy and the fun are all doubled, just like with "regular twins".  Our family dynamic is a little unusual but we love it.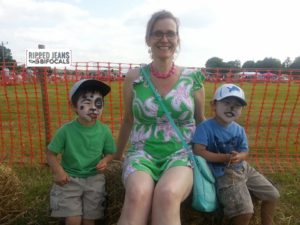 My virtual twins are really big fun.