Best all inclusive for families year round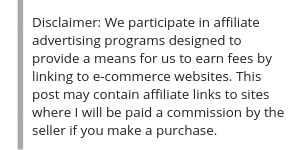 Are you searching for the best all inclusive for families? Regardless of the time of year, Apple Vacations has been a great source of deals for family friendly all inclusive resorts and family vacations.
Family Friendly Resorts – Not Kids Gone Wild
Traveling to family friendly all inclusive resorts doesn't have to mean millions of kids screaming in a pool, ice cream buffets, and characters walking around in costume. We're all for a good Disney vacation from time to time, but "family friendly" should also include activities and features for parents and kids of all ages.
On the Apple Vacations site, you can search by destination, and review activities at and near the all inclusive family resorts like:
Skiing
Water sports
Hiking
Shopping
Dining
Nightlife
Museums
Sightseeing
The Best All Inclusive Family Resorts
Like beauty, "the best" is in the eye of the beholder. Finding the best all inclusive family resorts for your family is possible when you start your search knowing what's most important to your family. Here are some things to consider:
Destination – The best all inclusive family resorts that you choose may be completely different than those that our family chooses based on destination. We tend to choose warm climates, but your family may be more comfortable on the ski slopes in a snow-covered cabin. Start by deciding what type of destination will bring your family the most joy.
In-Room Amenities and Room Setup – Will your family be cooking and eating in in the room? You'll need a kitchen. Can your kids sleep on a pull-out sofa, or will you need a multi-room suite or adjoining rooms to accommodate your entire family? Decide what type of room makes the most sense for your family.
Hotel Amenities – With kids, you're likely to be looking for a hotel with a pool. But, what are some other amenities that your family would enjoy? On-site restaurants, patios or outdoor space, a gym, a spa, shopping, or activities may help your family have a great vacation.
Build the list of "must-haves" for your family and continue with "nice to haves" before you go searching. Knowing exactly what you're looking for will help you find the best all inclusive family resorts for YOUR family.
Ready to find an all inclusive vacation for your family?
Search for your next family get away at Apple Vacations.