When open adoption is sometimes one-sided
Over seven years ago, I became a mom for the first time. My husband and I determined that a semi-open adoption would be best. Mostly because we wanted to feel personally safe. We didn't want to "share" our baby with another set of parents. We didn't want to feel as if we were co-parenting or somehow pretending to be our child's "real" parents. We wanted the top tier, the control, and the titles of mom and dad.
We were pretty uneducated on open adoption, as you can tell.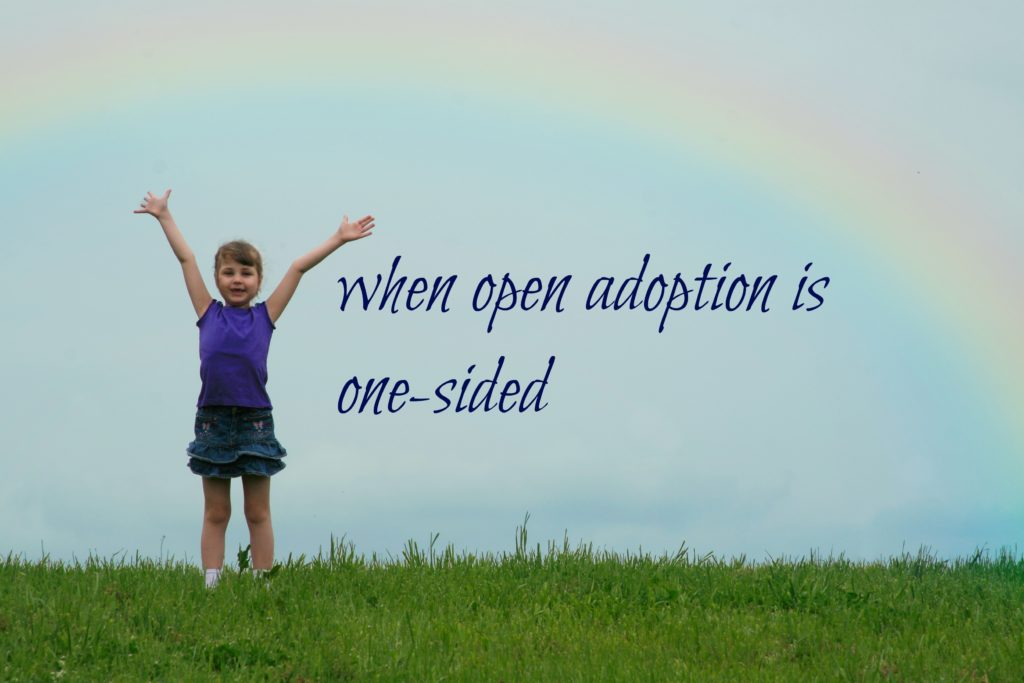 But then it all changed when we came face-to-face with our child's first mother. Suddenly, there was a real person in front of us, not just a "birth mother." We could see the strength she had mustered; it was written all over her face. We could look into her eyes, touch her arm. She wasn't an "other." She was a human being.
The door glided open.
With our second adoption, the door didn't just open. It was flung open. Upon meeting our second child's first parents, they readily wrote down their addresses and phone numbers. We did the same. How could we whisk away their/our baby and not tell them where she was going and how they could reach us?
Baby #3. We were matched pre-birth, and the openness happened slowly with the assistance of the social worker. Mediated. But after our son was born, we ventured on our own, navigating visits and text messages. Sending letters and stacks of pictures.
In our adoptions, in many adoptions, there aren't just the first parents. There are also birth siblings. There are additional parents-by-adoption who are parenting birth siblings. Our adoption relationships look like a spider's web: fragile and intricate.
These past few years have been a whirlwind of emotions, and some of them haven't been so pretty. We've been confused, disappointed, angry, uncertain, and fearful. We've been skeptical and frustrated. We've asked God "why?"
As parents, we are in-tune with what our children need and desire, and sometimes those needs and desires aren't met by birth family members. It's incredibly disheartening, and worse, hurtful to our children.
Some say it's better not to have so much openness in the first place. There's no door for the pain to come through when there's clear-cut boundaries and scarce communication. When paperwork instead of conversations, when the occasional letter rather than a visit, suffice. While I agree that less can sometimes be easier, it's not the promise we made. It's not the path we chose or fell in to.
My heart aches when one of my children begs to see a birth family member, but that birth family member, either an adult or a child (under the authority of an adult), refuses. My mommy-heart wants to scream, "Give my child what she needs!" But the "other" in the situation doesn't see the pain, doesn't hear the questions, doesn't grasp the weight of the refusal. Their ignorance is their bliss. Their refusal is our torture.
Being a parent to children who are in various open adoptions is quite challenging. Striking balance is impossible. Establishing perfect boundaries is impossible. Keeping everyone happy is impossible.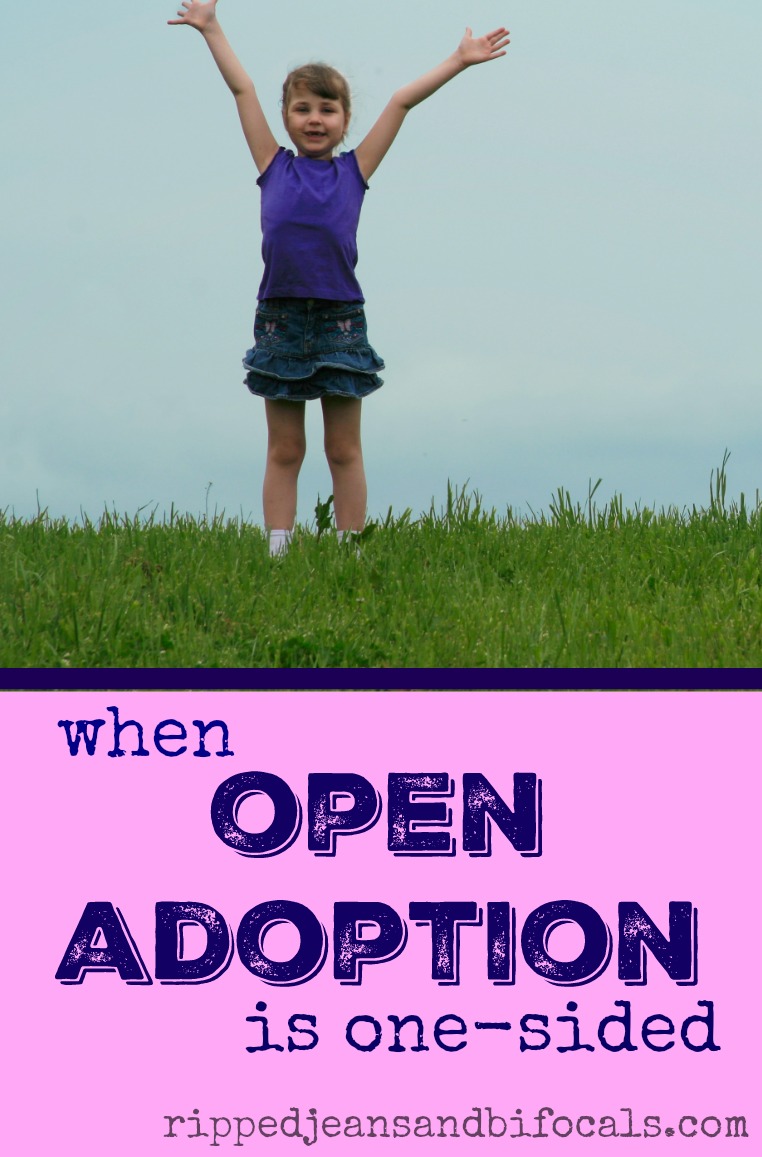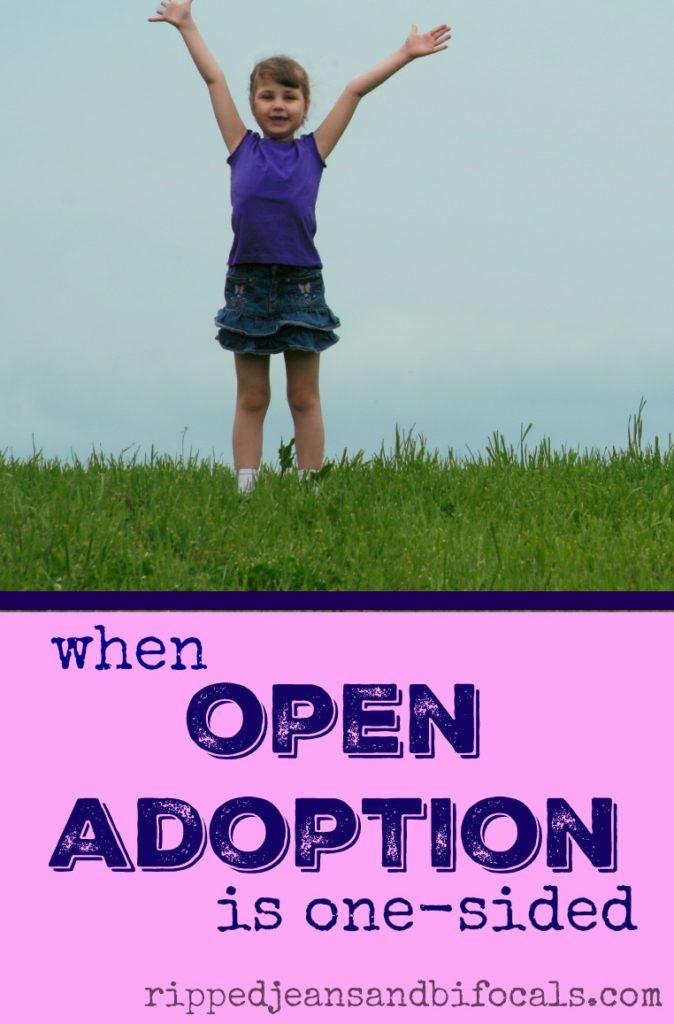 But we press on. We navigate each season as it comes about. We try to remain open-armed and open-hearted. We listen to what our children express, and we base our decisions on them. We learn and learn and learn some more. We lean on patience more than snap-judgements, grace more than punishment, hope more than fear.
Our open adoptions are not perfect. Far from it. But one day, when our children are older, we hope did the right thing by opening the door.
Rachel Garlinghouse is the author of five books, including the popular Come Rain or Come Shine: A White Parent's Guide to Adopting and Parenting Black Children.  Her adoption writings and experiences have been shared on MSNBC, Huffington Post, abcnews.com, Yahoo!, NPR, Huffington Post Live, Scary Mommy, Today Parents, Babble, Medium, Fatherly, The Good Men Project, and many more.  Rachel and her family reside in St. Louis.  To learn more about her family's adventures, go to White Sugar, Brown Sugar.
You can also connect with Rachel on Twitter, Instagram and Facebook.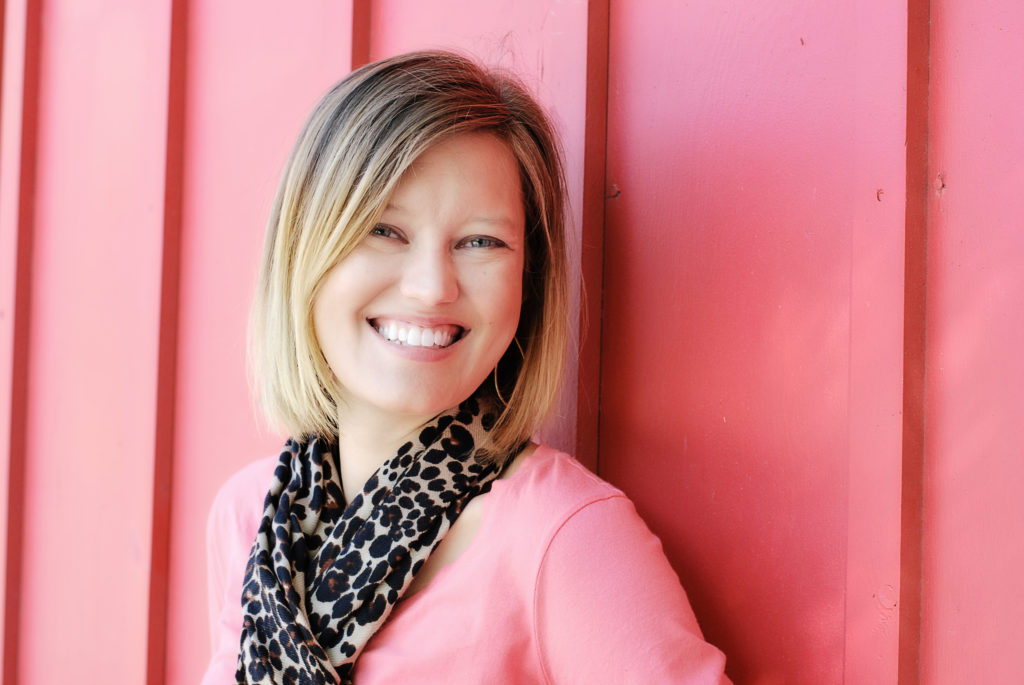 Books by Rachel:
Thank you for reading!

Follow Ripped Jeans and Bifocals's board Midlife, Menopause and Aging on Pinterest.
A vote on Top Mommy Blogs helps my site a ton. It's super easy and besides…you know you wanna click my button.