Have you ever heard anyone say "I don't see color?"
I call BS, because yes, yes you do.  You see color.  You notice racial differences.
If you see a black child with white parents, you see color.
When you see my two little Asian dudes following me around Target, you see color.
Adoption is beautiful, complicated, stressful, blissful, and about a gazillion other adjectives in between all of those.  Parenting children of a different race or ethnicity brings all sorts of twists and turns.
If you are a regular reader of this blog, you've probably read about the challenges of adoption and being a multi-racial family. Whether you're an adoptive parent, whether you are thinking about adoption or whether you just know someone who is thinking about adoption, Come Rain or Come Shine – The White Parent's Guide to Adopting and Parenting Black Children is a great read.  Don't let the title fool you…as a mom who's adopted kids from China, I found this book to be a great resource and very insightful.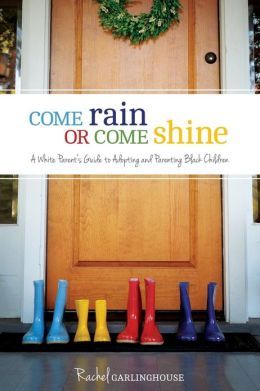 I wish I'd had this book at the beginning of our adoption roller coaster ride.  It is that good.  The awesome author, Rachel Garlinghouse has kindly offered to give away a copy.  We are throwing in a copy of Black Girls Can, a wonderful paperback for children with great illustrations.  Black Girls Can sends a message of equality while teaching great history lessons.  Not just for girls and certainly not just for black girls.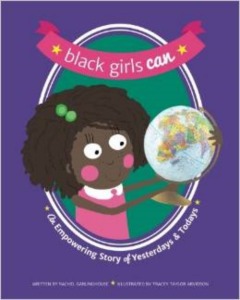 So hey!  Free stuff!  I take my books seriously, people.  I wouldn't tell ya to read something that sucks.
Click the Rafflecopter link thingy below and leave me a comment on why you'd like to win this set of books and who you'd like to give them to.  It is that easy.
The give-a-way starts Thursday! Please check back!
a Rafflecopter giveaway
Did you like this post? Sharing is caring, people! Pin it to one of your favorite Pinterest boards, tweet it, or if you're really fancy, share it on G+, Stumble Upon or whatever the cool kids are using nowadays…I can't keep up. And, don't forget the old standby Facebook. There are some share buttons below and if you clicked them…well, that would be just awesome sauce. Thank you!