If you're a mom, you've probably had that moment when you realize some of the things you've been told about motherhood are not true. Spoiler alert: if you haven't had that moment, it's coming. The myths about motherhood abound and are usually perpetuated by those who have never been in the trenches of parenting. It's crazy how much parenting knowledge people who don't have kids possess, right? It's like they think they know all the things.
If you want to remain in that blissfully ignorant bubble for a little while longer, you might want to stop reading right now.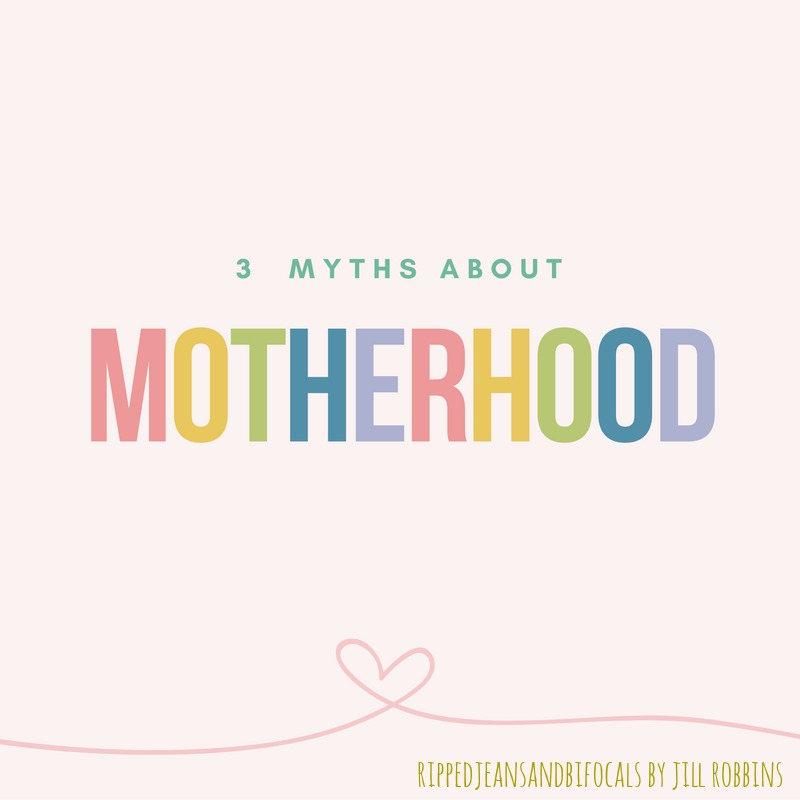 1. "You'll Bounce Right Back After You Have the Baby."
No, sweet, new mother, you won't bounce right back after the baby is born. You'll be more tired than you've ever been, you'll be sore and achy, and what little energy you have left will be devoted solely to the baby in your care or figuring out where you left your coffee cup. It will get better, but it will take much, much longer than you anticipate to get back to feeling like yourself.
2. "It Gets Easier."
As your children get older, the worries that you had for them as infants and toddlers are replaced with new fears and concerns. You never stop worrying and it doesn't get easier. You'll just find that it gets different as your children grown up or that you're able to handle things better. Maybe you just get good at hiding your worries and your doubts about whether you're doing things right, but in the almost 25 years I've been a mom, I can't say it gets easier.
3. "The Other Moms Have It All Together."
The dirty little secret is that none of us have it all together. We're all navigating this thing called motherhood as best we can – and it's not easy. Those perfect family photos on social media represent one split second in time. Most people don't post pictures of their mom meltdown, their messy houses or their kids fighting but those situations are reality for every family…even those families whose social media feeds make you're doing something wrong. You're not.
Motherhood can make you feel like you're alone in your challenges, but know that you're not. Just like you, the rest of us are just taking it one day at a time.
And that's okay.
If you enjoyed reading this post, please give me a vote on Top Mommy Blogs my clicking the button below. It's super easy and helps my site A TON.