Southwest Airlines Middle Seat Policy Extended Through Nov 30
(This post may contain affiliate links. Read my full disclosure.)
To travel or not to travel right now is an intensely personal decision. People are all over the place on this and things are changing all the time. Southwest just announced that they're blocking middle seats through November 30th 2020 and I've got all the info on Southwest Airlines middle seat policy to help you plan travel this fall.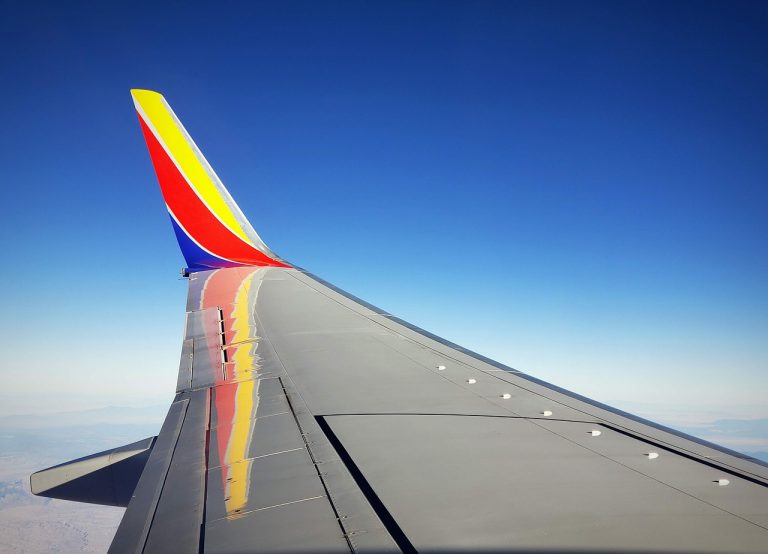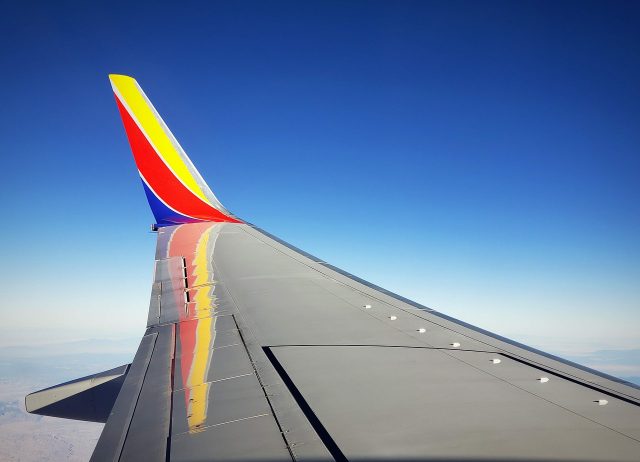 We are a participant in the Amazon Services LLC Associates Program, an affiliate advertising program designed to provide a means for us to earn fees by linking to Amazon.com and affiliated sites. Thanks so much for supporting us.
Southwest Airlines Middle Seat Policy Extended Through November 30th
My family and I are frequent air travelers – well, at least we were before COVID-19 – and Southwest is our airline of choice, for so many reasons: price, ease of travel with children, funny flight attendants and probably some other things I can't remember right now. Here's everything you need to know about Southwest Airlines middle seat policy right now.
Looking for a room? I always have great luck with Booking.com. It's easy to compare amenities and prices on their platform.
Let's review – Southwest Airlines is open seating
I get a little chuckle every time I see someone on a Southwest flight wandering toward the back of the aircraft asking the flight attendant where seat B-19 is. Southwest Airlines is open seating. You board in one of three boarding groups (A, B, or C) and you're assigned to your boarding group by virtue of status (A List travelers, Business Select ticket holders or people who have paid to upgrade to a better boarding position)
Related: Can you save seats on a Southwest Airlines flight? Super controversial topic, believe it or not! Read the answer here.
The ideal place to be is in the A boarding group. This ensure you'll board first, so this means solo travelers can grab aisle or window seats near the front of the plane and that groups can be seated together. The other side of this coin is that late boarders are guaranteed those coveted (not!) middle seats. People either love it or hate it. I personally think the only people that hate it haven't taken the time to research how Southwest Airlines works before they fly.
Our family scored TWO Southwest Airlines Companion Passes right before all this started. Here's how we did it. I hope we're able to recoup some of these awesome travel bennies we haven't been able to use so far.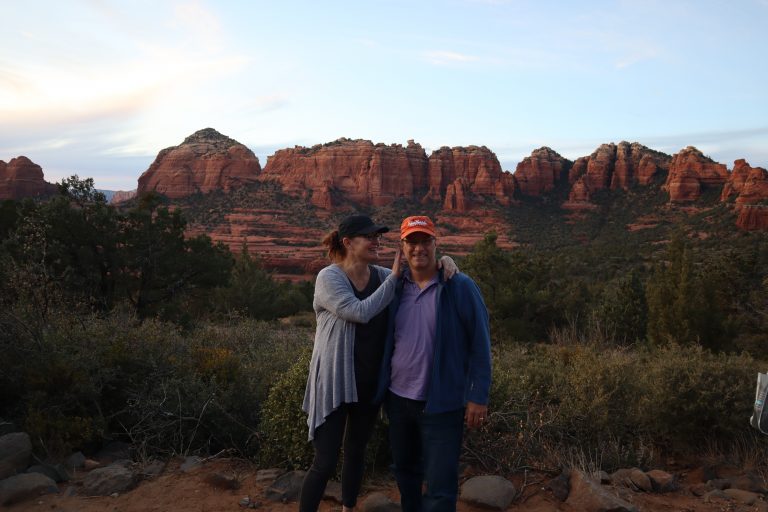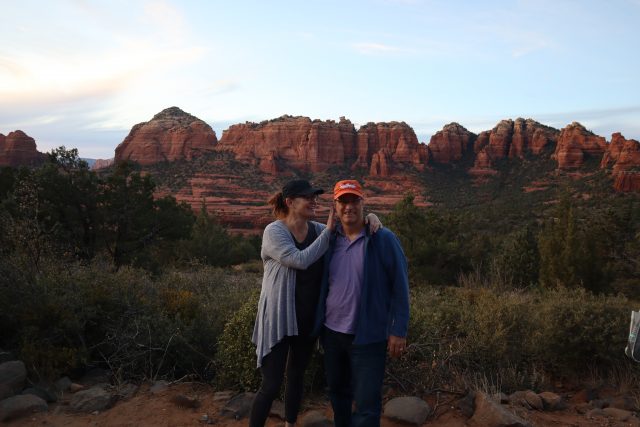 Southwest Airlines in the time of COVID-19
This is a really strange time to be flying. I mean…it's a strange time to be doing anything but we're all kind of going about our business in the way that makes us feel comfortable. I flew this week for the first time and I chose Southwest (duh) and here's my takeaway:
It's the same but different.
I'll clarify by saying I am a very frequent traveler and getting on and off airplanes is second nature. I found my first pandemic-era flight to be very comforting. The airports (I flew through four) are taking this very seriously and so is Southwest.
Southwest is taking every precaution, to include requiring face coverings, not only in flight but during check in, baggage pick up or any time you're encountering a Southwest Airlines employee. Instead of boarding in groups of A, B, and C, Southwest Airlines is boarding in groups of 10, to try and maintain social distance. From my experience, this only works in the terminal, where there are floor markers. Once passengers get in the jet way, there's about as much crowding and cluster and there normally is. It is totally up to individual passengers to keep their distance and, in my experience, that wasn't working so well.
If you're a cloth mask person, Etsy has a ton of options and you'll be able to get to pick your patterns. I prefer paper masks – I think they're a lot easier to breathe in and I like that I can easily grab a fresh one. Regular adult size masks are too big for one of our kids so we bought a supply of these kid size disposable masks.
Southwest Airlines Middle Seat Policy Explained
It's pretty simple math. Southwest Airlines is making extra space on board their aircraft by not booking middle seats from now through November 30th. This allows travelers flexibility in planning travel through fall and the Thanksgiving holiday and gives that extra layer of peace of mind. I think this is super important when planning travel right now. There are so many unknowns and it's so great to have Southwest's policies set so clearly so we can figure out what we feel like it's safe for us to do.
The planes are less full. If you're traveling as a couple, you can take the aisle and window seats and be assured no one not in your traveling party will sit between you. There is nothing stopping you from sitting in the seat next to your family members or travel party members if that's what you want to do…it just means that the seating capacity on the airlines has been limited. You won't have to sit in the seat next to a person not in your group. As we begin to venture out and become comfortable with traveling during this time, I think this is an awesome accommodation we've been given with the Southwest Airlines Middle Seat Policy.
Other Southwest Airlines Policies to Know Right Now
No change or cancel fees – ever
This is why we love Southwest. It allows us to make plans and be flexible. So…you can book travel for fall and if – for whatever reason – you change your mind – you don't lose your shirt.
For 49 years and counting, Southwest has never charged a fee just to change a flight. This benefit and value applies to every flight and every type of fare purchased–even the lowest fares. Southwest offers you the ability to keep and reuse your travel funds later if you choose not to travel, and give you a credit of the fare difference if you find a lower fare on Southwest. No questions asked. Win/Win.
Fresh Air On Board
I've heard people say "Oh, but that cabin air that keeps recirculating." Here's the deal:
There's a complete exchange of air every two to three minutes while flying. Southwest Airlines' air recirculation system introduces fresh, outdoor air into the cabin every second while in flight and results in a complete exchange of cabin air every two to three minutes. HEPA filters remove 99.97 of airborne particles. This is similar to the technology found in hospitals and operating rooms.
Aircraft Cleaning
Airplanes are gross. Before COVID-19, I wasn't the type of passenger who boarded with a packet of disinfectant wipes. Now I am and so are a lot of people. You're no longer looked at as "that weird germophobe" but as someone taking routine precautions.
Related: Read my tips on how to avoid getting sick while flying.
Here's some details Southwest's multi-layer cleaning protocol:
Aircrafts are cleaned before every flight. The onboard lavatories and tray tables are cleaned with Sani-Cide EX3. If you want to do extra disinfecting (i.e. the arm rests, seat belts and seat back pockets (I try to never touch these) that is on you.
Aircrafts are deep cleaned nose to tail for 6-7 hours each night.
Ticket counters, gates, and baggage claim areas are cleaned multiple times a day. Throughout four flights through four different airports, I witnessed this in action.
What you need to fly right now
Masks. If you don't have a mask when entering the airport, check with TSA or your Southwest Airlines ticket agent for a mask but that's a backup. Have your own mask. Amazon has lots of options for washable, reusable masks as well as disposable ones.
Hand sanitizer. We found lots of hand sanitizer available in the airports but I like to have my own purse sized bottles of hand sanitizer on hand as well. I also like these small size packets of hand wipes.
Mask lanyards. The LAST thing you need is to lose your mask in transit. Use these mask lanyards to keep your mask safe. You can also get really cute mask lanyards on Etsy, if you want to make them part of your outfit.
Water bottle. Although you can't take liquids through security, you can fill up your water bottle once you're inside security. I strongly recommend having something to drink when you board the aircraft since in cabin service might be limited. I love this collapsible water bottle I got off Amazon. It's a huge space saver. If you want a water bottle that expresses your personality that won't get you in trouble, try this one. It gets the point across on how we probably all feel about 2020 without being totally obvious.
Snacks. Cabin service may be more limited than usual and, if you're relying on airport eateries, you might be left in the lurch. Lots of places in the airports are closed. I'm hoping more things start opening up as more people get back to travel but don't rely on things being open in the airport. Slip some substantial snacks into your carry on.
Happy traveling!