Representation Matters. Introducing Colors of the World from Crayola
Representation matters. As a white mom, that hasn't always been something I've thought about. There was never that much thought put into what color crayon should be used for skin when drawing a picture of someone. Being a mom to non-white kids puts a different perspective on things. And a big high five to Crayola for getting it. As we're gathering school supplies and getting organized for the new school year (whatever that looks like for you right now) I hope you check out
Crayola's new Colors of the World Crayons
.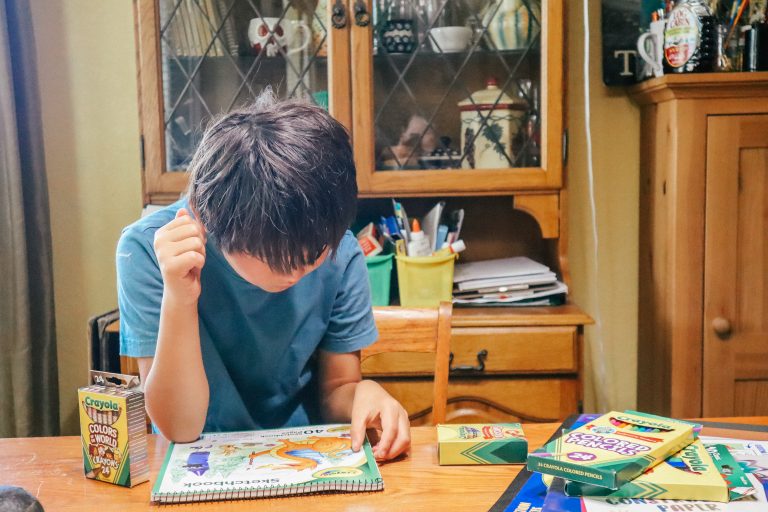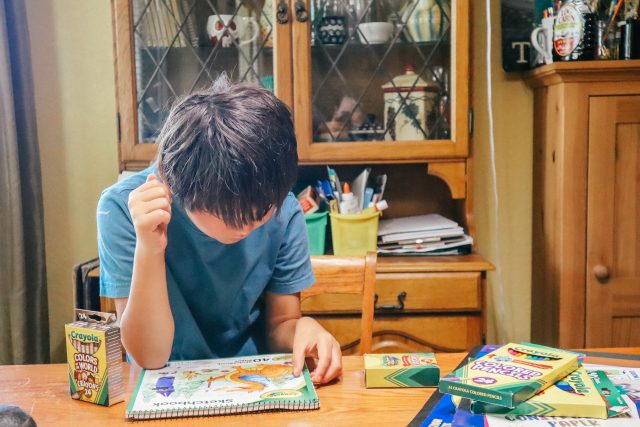 I was provided free art and school supplies from Crayola. This post may contain affiliate links, which means I may earn a commission from purchases made from this website. Thank you!
I encourage you to grab a box of these crayons, even if they're not on your supply list. Even better? Grab some extras for your child's classroom. If your skin has always matched the colors in the box of crayons, it's OK not to completely grasp this…but let's do better by this next group of kids who are going to change the world.
Just in time for back to school, Crayola is also launching Crayola Project, a line of supplies including markers, pain sticks, and easy peel crayon pencils that offer color and coverage for a variety of creative projects. You can order or buy in person from your favorite retailer but if you order your supplies direct from
Crayola.com
you can get a discount by signing up for their newsletter.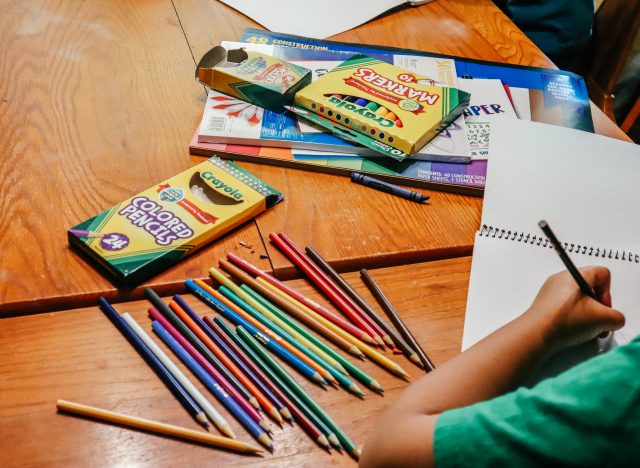 Our family is remote schooling for the first nine weeks and we just got underway last week. To put it mildly, things have not been running smoothly. We're more fortunate than a lot of families and I try to be thankful for the situation we're in. My husband and I both work from home, my kids each have their own computer and we have good internet.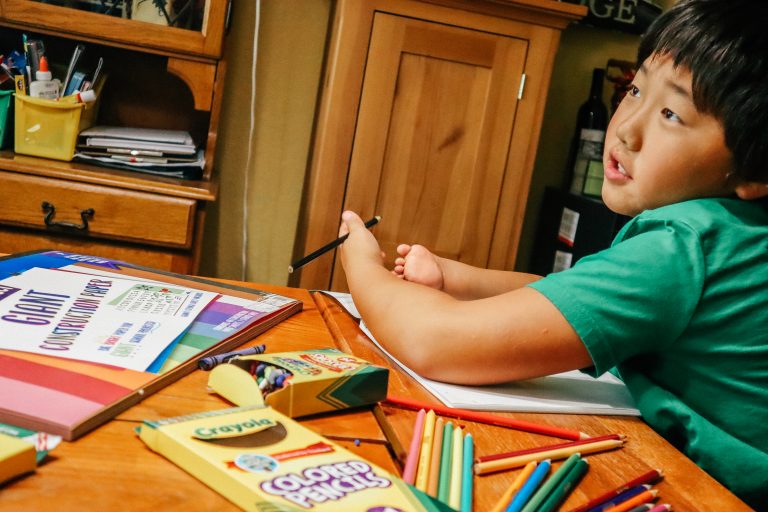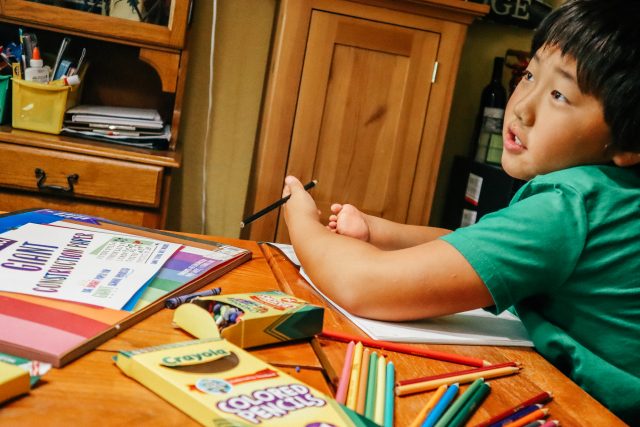 Our stash of Crayola goodies has really come in handy during our regular school day. My husband and I might not always be able to jump up and help when our kids get stuck on an assignment so we've stocked our school area with things they can do while they're waiting for us or if they just need a break.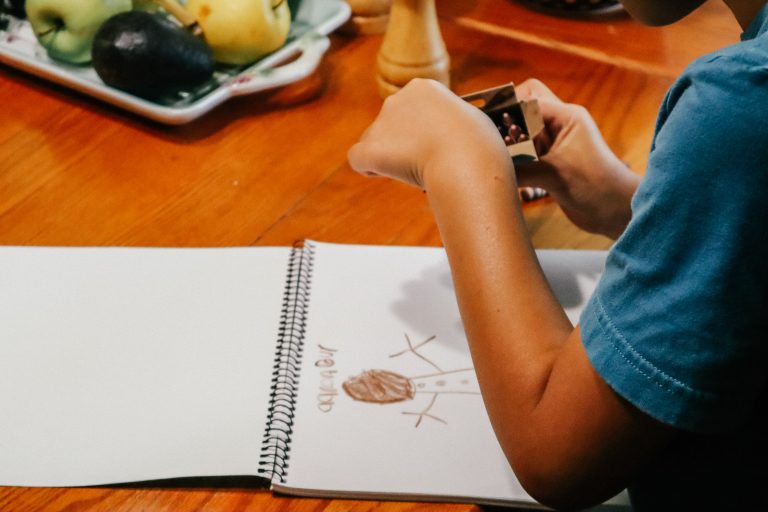 We don't allow screens during the school day – and it's been a little hard on them to get back into the groove since this summer was one great big free for all – so setting out a few art supplies and simple games that my kids can pick up and put down quickly have made things run a little more smoothly…and I NEED something to run smoothly because Google Classroom and Google Slides do not run smoothly.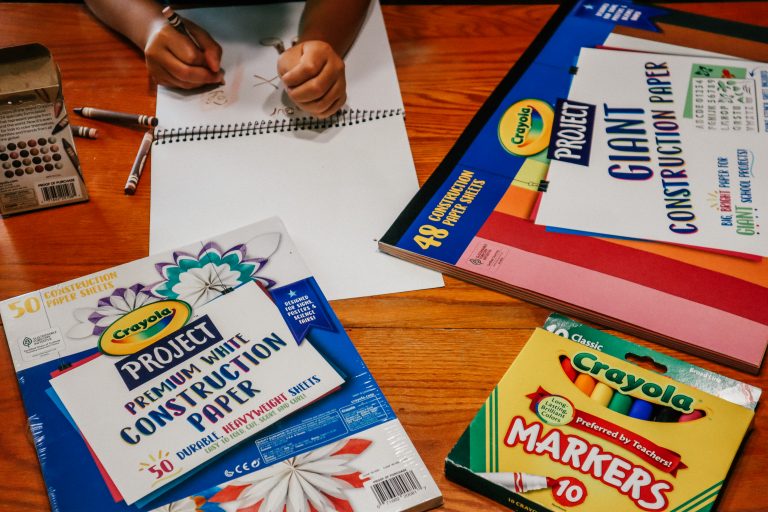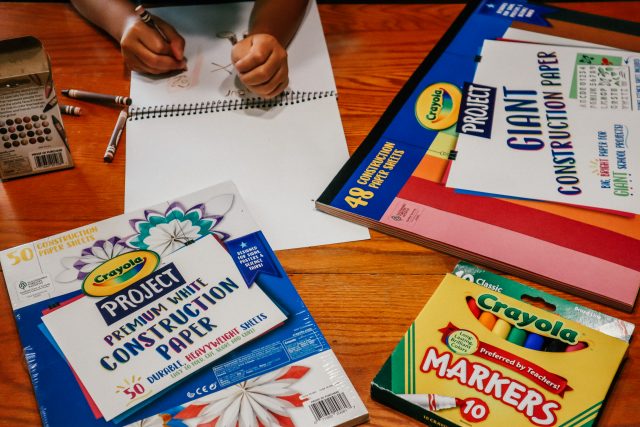 Every time I sit down to try and get something done during our school day, one child inevitably needs help or has technical difficulties. I love that I can offer our kids some activities to choose from that they like and I can take the minute I need. And truth? My kids would rather watch videos of other people playing Minecraft on YouTube (something I will never, ever, understand the appeal of) but putting ideas for new Minecraft builds on paper is cool, too.
Here's a quick little idea for creative fun during the school day: Have your child draw a self-portrait using Crayola Colors of the World Crayons – you can get in on this, too, parents. Coloring is a great stress reducer and if there's anything that's revved up my stress levels it's been remote schooling. Share your picture on social media tag @Crayola and use the hastage #trueselfie
And, if you've never thought about the importance of having crayons to match your skin color, now's a good time to think about it. It's a great conversation starter.