This is the time of year where we see a lot of stuff on social media about things we're thankful for. Heartfelt, feel-good posts about being grateful for family, community, prosperity and health. So, this isn't exactly one of those kind of lists.
In all seriousness, I am absolutely thankful for my family, my country and the fact that we can afford a turkey and trimmings without having to skip a mortgage payment. We're just average people but I get that we have a lot compared to some people and I do take time to be appreciative of how good I have it.
Here are some off-the-beaten path things I'm thankful for. These might not rate up there with health and family but these are some of the little things that put the "thank" in Thanksgiving for me and in general, just  make me smile.
The food group called coffee-wine-chocolate.
It is a food group, damn it, and I'm thankful for it. I don't need to say more, right?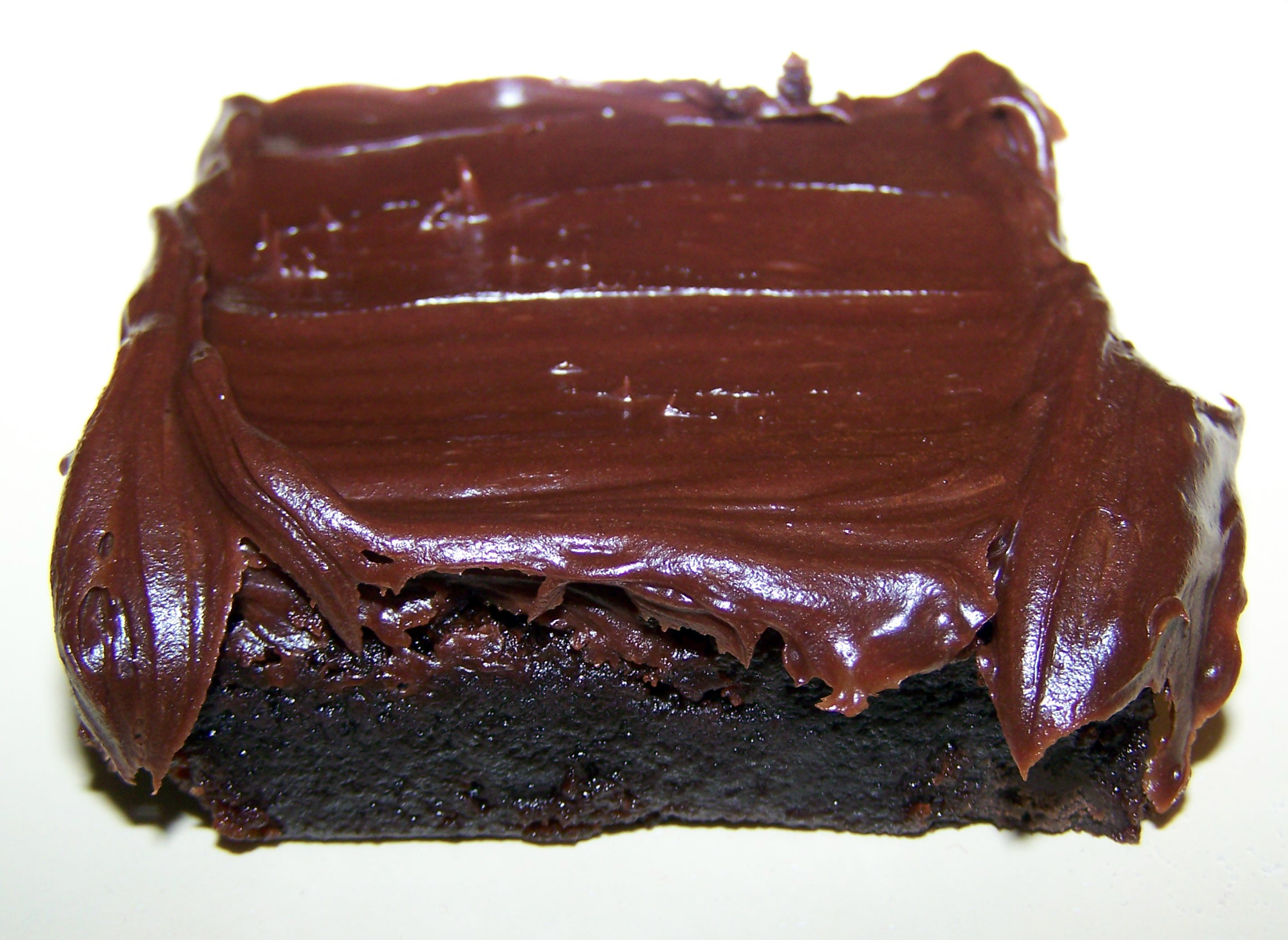 Tweezers
I'm thankful for tweezers because…chin hair. And neck hair. And any pesky stray hair that decides to take up residence on my body. Tweezers are my weapon of choice and life would suck without them.
My flannel nightgown
I'm thankful for my dingy white flannel nightgown with the faded red bird print. It is decidedly the most un-sexy garment I have ever worn but I'll seriously cry the day I have to part with it. Whatever. I know I'll wear it until it falls apart. It looks super-hot with my sweat socks. Some gals swear by their yoga pants, I swear by this nightie.  There's no replacing it.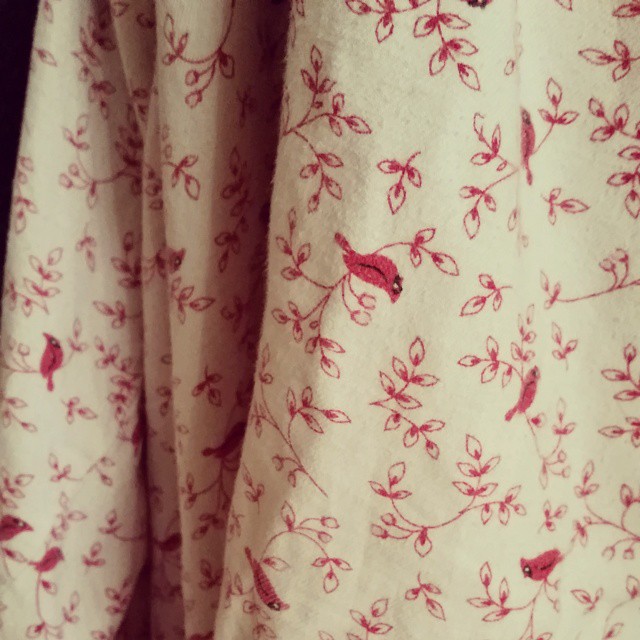 The friends that live in my computer
I'm thankful for the friends I have connected with online through our adoptions and through writing and blogging. I'm at a place in my life where I've moved away from or grown away from a lot of my IRL (in real life) friends but the need to connect is still there. My blogging friends are a particularly entertaining bunch: I've had some great conversations about everything from how to make homemade stuffing to boob sweat…and that's just this week.
And yes…they are my real friends.
Someecards
I'm thankful for funny, snarky stuff that makes me laugh in the early hours when my coffee light is low. Nuff said.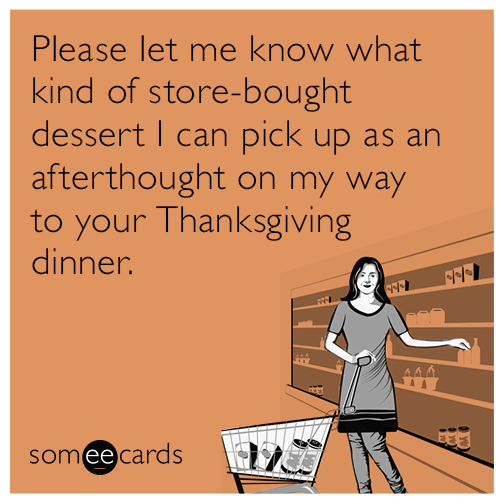 People-pleaser no more
I am thankful that I've finally come to a place in my life where I own my life: what I say, do and write. While I'm mindful of other people's feelings and opinions, I don't let what will make someone else happy the driving factor when deciding what to say or do. Maybe it's a little selfish but it's a lot liberating and it's made me a more authentic person and that gives me peace.
Restraint
I may have embraced the "you don't have to like me" outlook but I am thankful I'm able to temper that with restraint…well, usually. And, I don't mean the kind of restraint that goes with "why no, I won't have that second piece of cake," because I suck at that. I mean the kind of restraint that goes with not having to have the last word and knowing when to let it go full throttle and when to follow the "if you don't have something nice to say" rule.
I am not afraid to say what's on my mind but that's tempered with a lot of "should I say what's on my mind?" And, I'm thankful for that. I don't always get this right but we're all works in progress, right?
Costco
I seriously love Costco. I'm thankful for the double-wide shopping carts that contain both of my kidlets. I'm thankful for the $1.50 hot dog meal deal. I'm thankful for the smorgasbord of samples that we call Sunday lunch. And…I'm thankful for jumbo pallets of K-cups because…well, because caffeine.
Wrinkle cream
I'm not sure if any of this crap I'm spackling my face with makes me look younger but it makes me feel good and pretty and less like sandpaper. At the very least, it makes me oily and shiny, which reminds me of my teenage years thus making me feel and look young – zits and all.
And who the hell knows…maybe this stuff does make me look younger.
What are YOU thankful for?
Thank you for reading!
Follow Ripped Jeans and Bifocals's board All things blogging on Pinterest.
A vote on Top Mommy Blogs helps my site a ton. It's super easy & one click helps me to be able to continue to bring you great content. Totally non-spammy…I promise!
(Visited 128 times, 95 visits today)